Thank you for purchasing a Firewalla box! This article is a quick guide to help you get to know your unit better. Before we get started, here are some links you might find helpful:
In this article, we'll go over the basics of the Firewalla app, network management, our privacy features, and resources to help you get the most out of your Firewalla box.
1. Get To Know The Firewalla App
Firewalla is controlled via our iOS or Android app. Here is a 3-minute overview of what it can do.
We've also made an interactive tutorial for our user interface. Click on the different parts of the image below to learn about each of Firewalla's features.
2. Set Up And Start Understanding Your Network
As soon as your Firewalla is set up and paired with your phone, it'll automatically begin to tell you about your network. Here are some of Firewalla's most popular features to help you begin understanding and controlling your network:
For a more in-depth overview of all of Firewalla's capabilities, we recommend you read our three-part article on how Firewalla enables you to completely secure your network:
Visibility: monitor, understand, and identify risk in your network.
Control: modify and restrict access to your network.
Protection: automatically shield your network from cyber threats.
Auto-Configuration Wizard
Firewalla's Auto-Configuration Wizard can help you easily set up some features by asking you a few questions. It can be triggered by tapping Settings -> Features -> Customize Now. This wizard may turn on/off features, create essential rules, and more; all the configurations can be changed on your app afterward. Watch our video tutorial or read more about this feature in our article about using the Auto-Configuration Wizard.
Devices
Once the Firewalla box is installed, it will automatically discover devices on your network. It may take the box up to a couple of hours to fully learn the names of your devices. Also, you can reserve IP addresses under each Device view. Learn more about how to manage devices.
If you want to change the names of your devices, here's how to rename your connected devices. However, if the default device name is cryptic, wait a couple of hours– they may improve.
You can also group several devices together and manage them as you would a singular device. With device groups, you can do things like add rules, view network history, and more to multiple devices at once. Learn more about device groups.
With the introduction of 1.971 on the Gold, you can now automatically quarantine new devices on the network with the device quarantine feature. Learn more about device quarantine.
Network Flows
Network Flows are a history of all inbound and outbound network traffic on your network. Additionally, there is a separate, filtered view where you can see only your blocked flows. Firewalla can show you the name, location, and reputation of the servers your devices are connecting to, as well as other helpful information about where your devices are going online.
Bandwidth Usage
The graph on the main page of the app shows your network's bandwidth usage over the last 60 minutes, 24 hours, or 30 days. Tap anywhere on the graph of the last 24 hours to see a detailed activity list. If you want to see a single device's bandwidth usage, just tap on it in the device list to see a similar graph for that device. Learn more about the bandwidth graph.
Additionally, Firewalla will track your data usage for you and can even notify you if you're coming close to your data cap. Learn more about Bandwidth Usage Monitoring.
Rules
Firewalla also includes many sophisticated ways to manipulate your network. You can apply rules to an individual device or globally to all devices to shape their internet access. Rules can block by IP address, domain, geographic region, activity type, and more. Learn more about Rules.
Firewalla also includes an automatically enabled feature called Active Protect that includes two dynamic rules. Using these Active Protect rules, Firewalla can monitor and detect suspicious connections 24/7 and automatically block or notify you. Learn more about Active Protect.
Alarms
Firewalla monitors your network and will send an alarm to you if it detects malicious activity or vulnerabilities. From there, you can then use the Firewalla app to learn more about the alarm, block the activity, or mute the alarm. Learn more about Alarms.
3. Gain Deeper Control Over Your Network
Once you have a working understanding of your network and some basic settings configured, you can choose to take extra steps to further tune your network.
Network Performance Monitoring
A better network is not only secure– it should also enable you to have a more enjoyable experience. Firewalla provide tools to help you monitor and achieve better network performance. Learn more about Network Performance and Quality Monitoring. You can also read about how Firewalla can help you create a better overall network.
Smart Queue
Smart Queue prioritizes traffic and reduces delays (buffer bloat) when your network is heavily loaded. You can control your bandwidth usage by prioritizing or rate-limiting any device or activity (such as video streaming or web conferencing). This feature is available for the Firewalla Gold, Purple, and Blue Plus. Learn more about Smart Queue.
Policy-Based Routing
Policy-Based Routing can be used to route any type of traffic to a VPN Client or any WAN interface. For example, you can use this feature to direct video traffic over a VPN or gaming traffic over a lower latency network. Learn more about Policy-Based Routing.
Network Segmentation (router mode only)
Firewalla Gold can divide your network into physical partitions with dynamic and static policies/rules. These subnetworks can be used to give you better security and in some cases help you to speed up the network. Network segmentation is only available on the Firewalla Gold and Purple. Use cases for network segmentation include:
Creating a network segment for kids or employees with their own rules and policies. You can limit access to the internet, filter activities, and more.
Isolating critical devices into their own network. For instance, you might want to only permit devices like security cameras to talk within their own network.
Creating a secure guest network in order to apply high-level protection to your guests, and manage their activities in real-time.
Learn more about using Firewalla's Network Manager. You can also read about other use cases for network segmentation or follow our example of how you can create a network segment for guests.
Multi-WAN Configuration (router mode only)
Firewalla's Multi-WAN feature will help you to manage a maximum of two WAN connections in either primary/failover or load balancing mode. This can be useful if your primary internet is unstable and needs a backup internet connection or if your primary internet is slow, and you need to add another line for bandwidth. Learn more about how to configure a Multi-WAN setup for better performance and availability.
Open Ports
Firewalla can detect any UDP or TCP ports on your router that are open to the world. Tap the open ports button on the main page of the Firewalla app to see all the ports that are reachable from the internet. If you are not sure what an open port is for, Firewalla can help you block it. Firewalla will also send you an Open Port Alarm if it detects any port opened by the UPnP protocol. Learn more about Open Ports.
4. Apply Parental And Activity Controls
Whether you are at home managing your kid's internet access or at work managing your employee's activities, we want you to have complete visibility and control. The controls you set can be applied to a specific device or globally to all devices.
If you'd like to learn more about how you can use Firewalla to manage someone else's network access, read our article on Parental and Activity Control.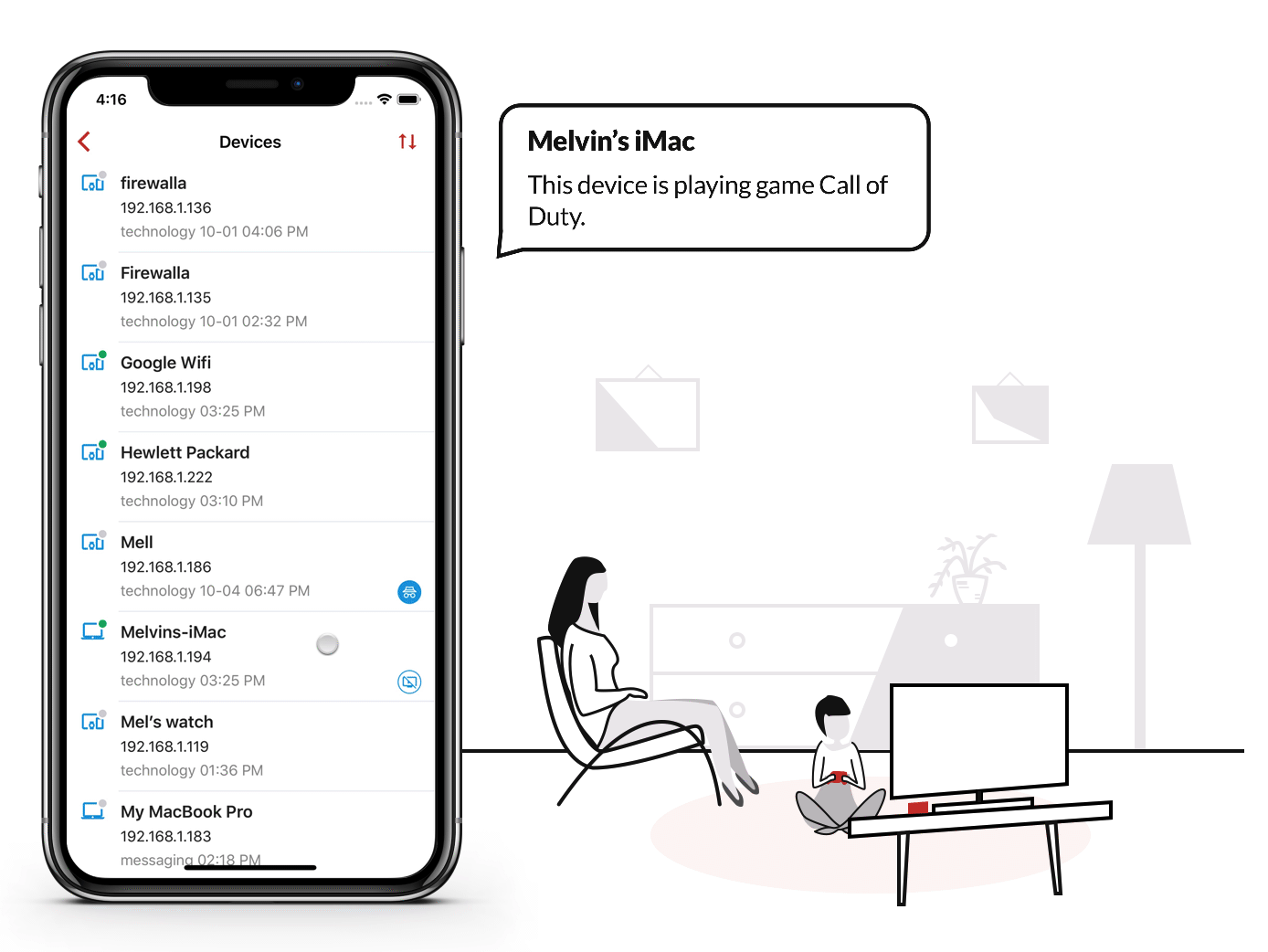 Safe Search
Firewalla can keep offensive content out of search results. It works with Google, Youtube, Bing, and DuckDuckGo. Learn more about Safe Search.
Family Protect
Family Protect helps you automatically block adult and offensive content on any device. When you configure Family Protect, you can choose to use a third-party DNS service to drive content blocking or you can use Native Family Protect, which blocks offensive content without going out of your network. Learn more about Family Protect.
Social Hour
Firewalla is committed to taking back family time from social networks. The Social Hour feature blocks all social networks for one-hour increments, giving your family more time together.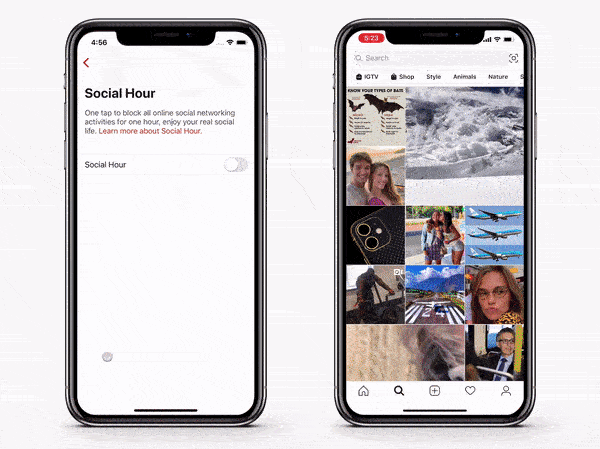 Activity Block
You can create rules that block different categories of activity, including social networking, video, gaming, porn, gambling, and p2p.Learn more about Rules.
Block Scheduling
The active time of a blocking rule can be scheduled for a certain period every day or for certain days each week. For example, to prevent your kids from scrolling through Facebook late at night, you can block a device from accessing Facebook every night from 9 PM to 7 AM the next day. Learn more about scheduling rules in our article on Activity and Parental Controls.
Activity Alarm
Firewalla can also send you an alarm when people on your network are doing certain activities, such as playing games, watching videos, or accessing pornographic content. These alarms are enabled by default. If you don't want to receive a certain type of alarm, you can mute it. Read more about how you can tune your Alarm Settings.
5. Privacy Protection
Firewalla also includes a host of features to help you protect your online activity.
Ad Block
The Ad Block feature intercepts ads for both web pages and mobile apps, preventing them from tracking your behavior. Learn more about Ad Block.
DNS Over HTTPS (DoH)
DNS over HTTPS (DoH) secures and encrypts your DNS lookups. Learn more about DoH.
Unbound
Unbound is a validating, recursive, caching DNS resolver that helps increase your online privacy and security. Learn more about Unbound.
Virtual Private Network (VPN)
If you are outside and on a public network Firewalla's built-in VPN Server can allow you to tunnel back home. It encrypts your traffic and gives you the same level of security protection as you have at home while you're on the go. Learn more about Firewalla's VPN Server.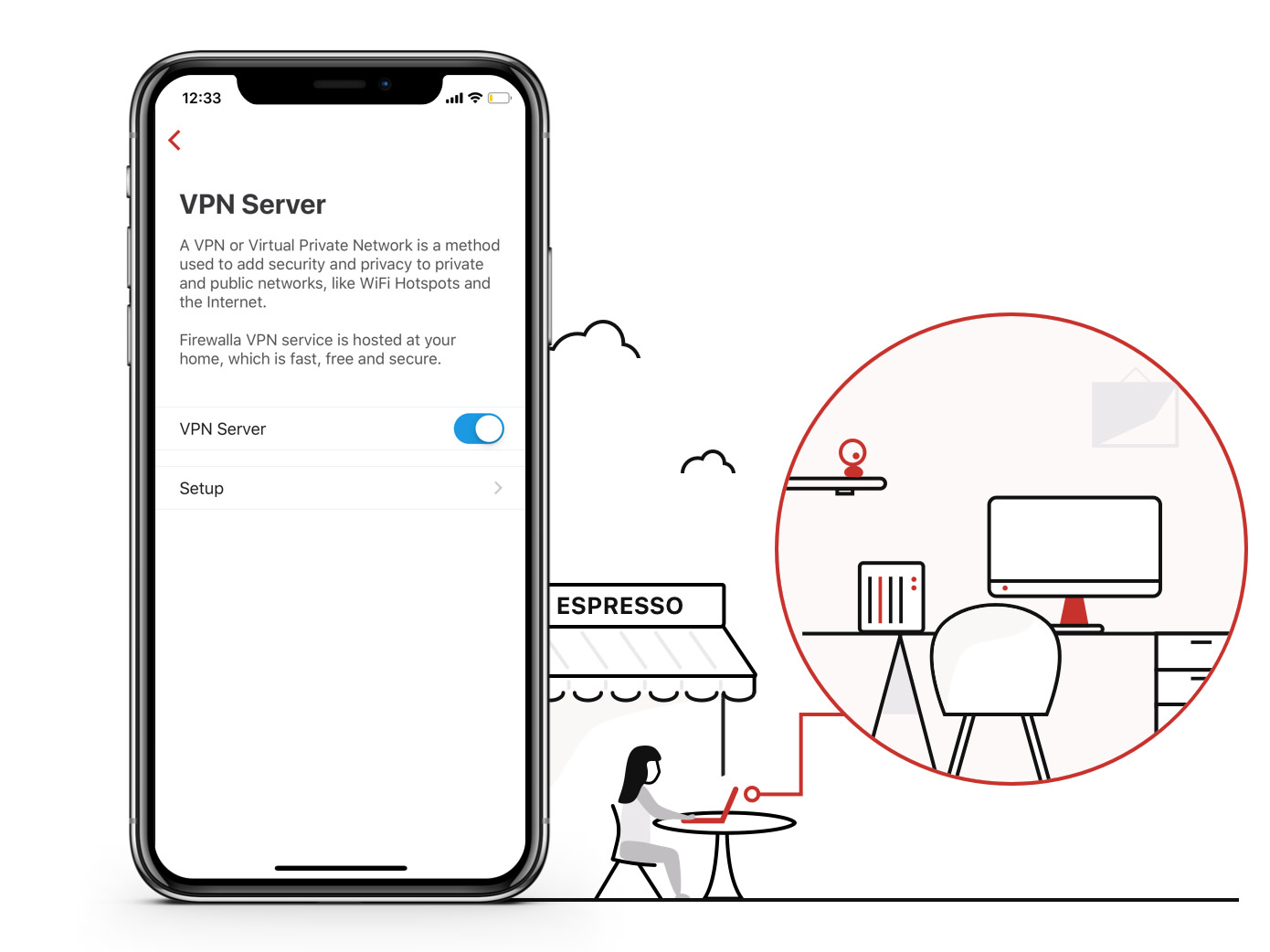 If you want to hide your IP location and data from your ISP, you can use Firewalla's built-in VPN Client with a third-party VPN. The VPN client allows you to tunnel traffic from any device on your network (even those that can not install VPN software) to a remote location. Learn more about Firewalla's VPN Client.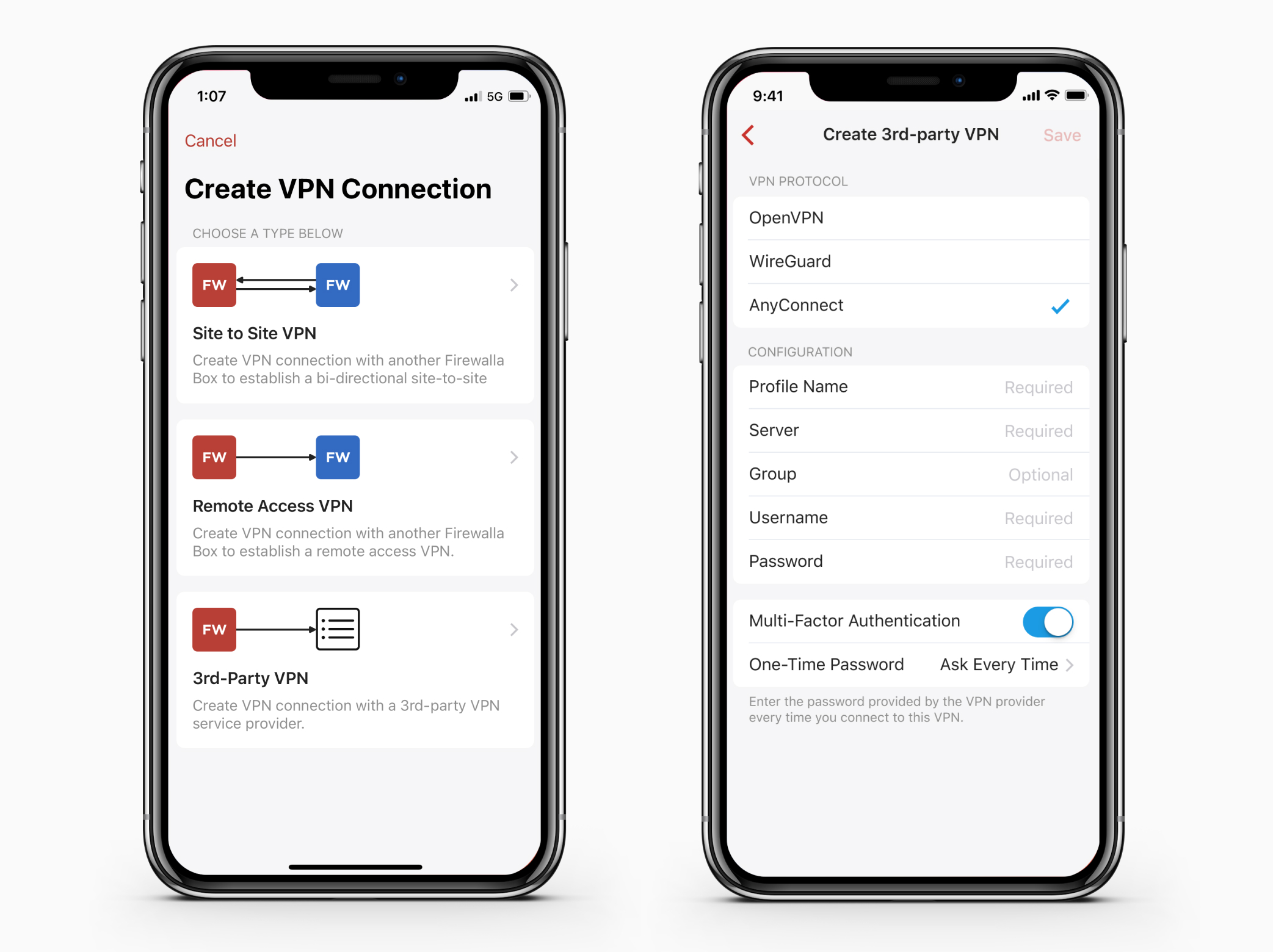 6. For Power Users
If you're a networking or IT pro, you might find the Firewalla Web interface useful. Although it's only meant to complement (not replace) the mobile app, it's a relatively simple way to be able to monitor and control your devices from your desktop. Read more about our Web Interface.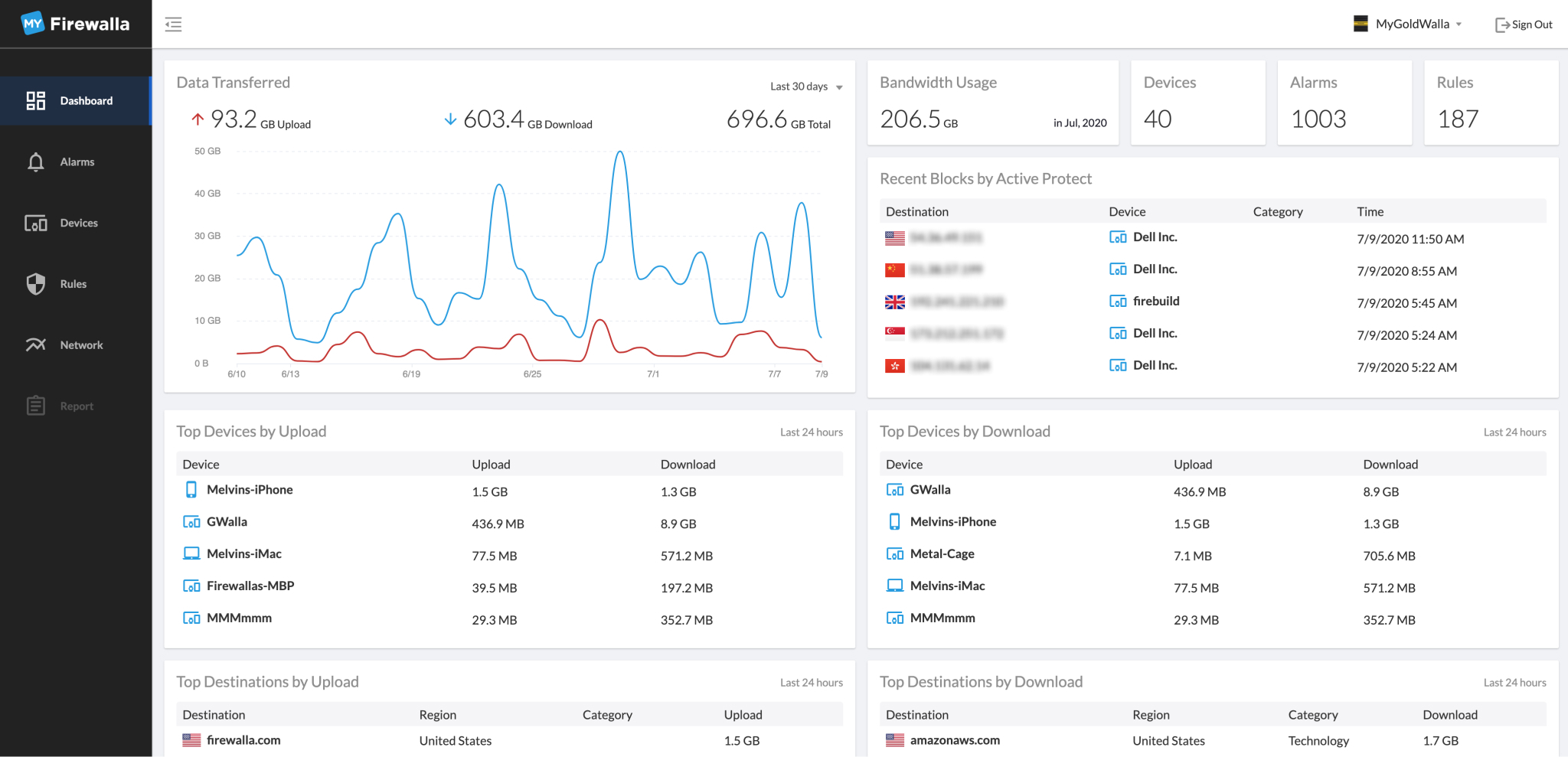 We're also currently working on Firewalla MSP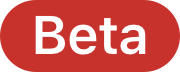 , a Managed Security Portal designed for security and infosec professionals to easily manage multiple Firewalla boxes remotely. While it's currently in beta, you can learn more about this feature and how you can try it out in our article about Firewalla MSP.
7. Frequently Asked Questions (FAQs)
While we have a full list of FAQs, here are some that you might find useful while learning to use your Firewalla.
---
Cybersecurity never starts with technology. It always starts with you. Your Firewalla can help a lot, but awareness is the best way to defend against cyber threats.