When you are done with a new installation, the app homepage will look like this. Noticed that we give the red little box a default name, of course none other than "Firewalla".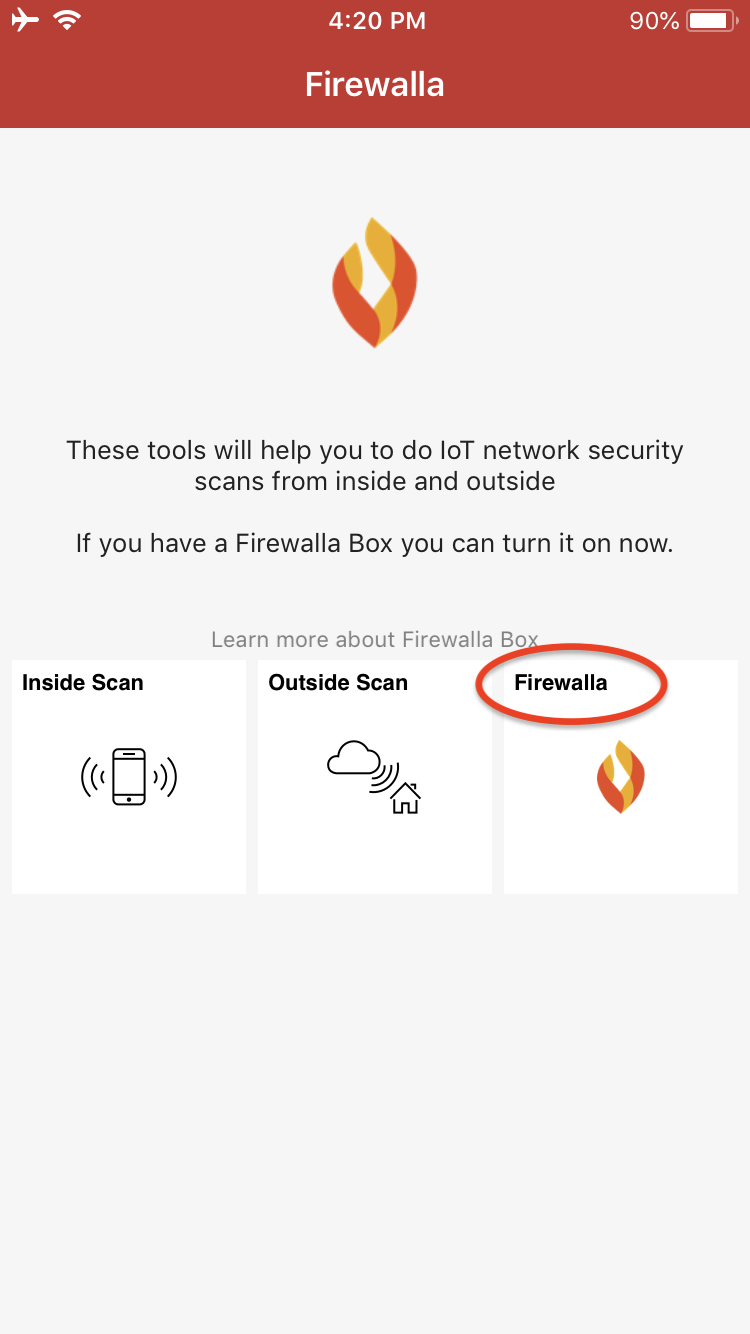 If you ever want to assign a different name to it, here is now:
1. Tap on the Firewalla icon
2. Find the configuration wheel on top right corner and tap on it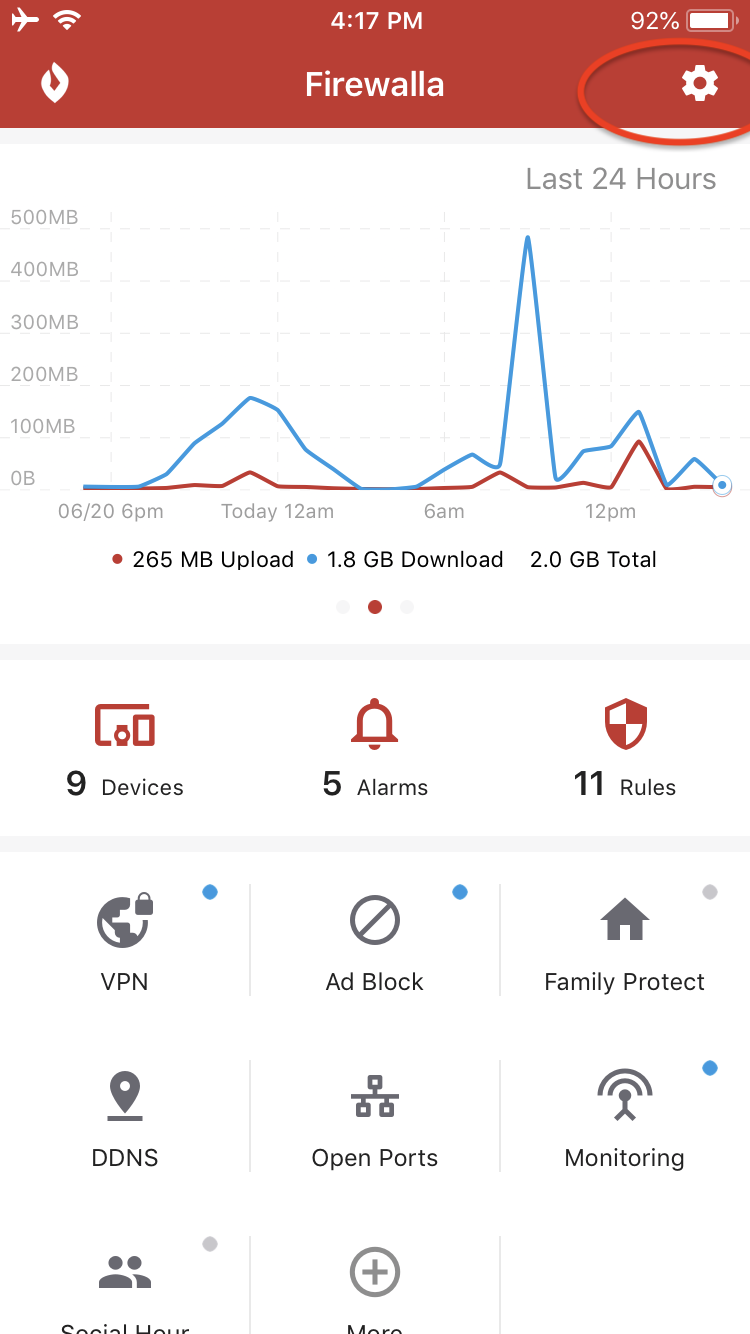 3. Tap the arrow key right next to the default name under "Device Name"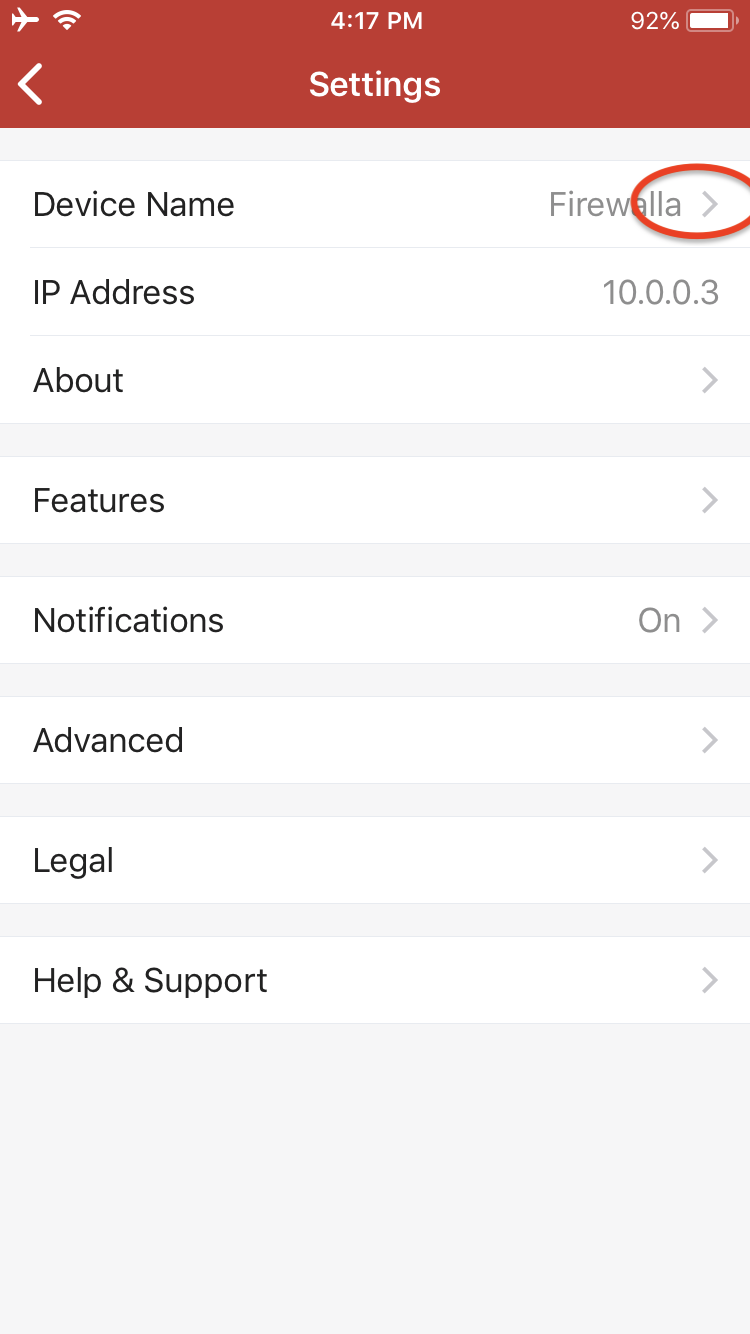 4. Type the new name, and tap "Save"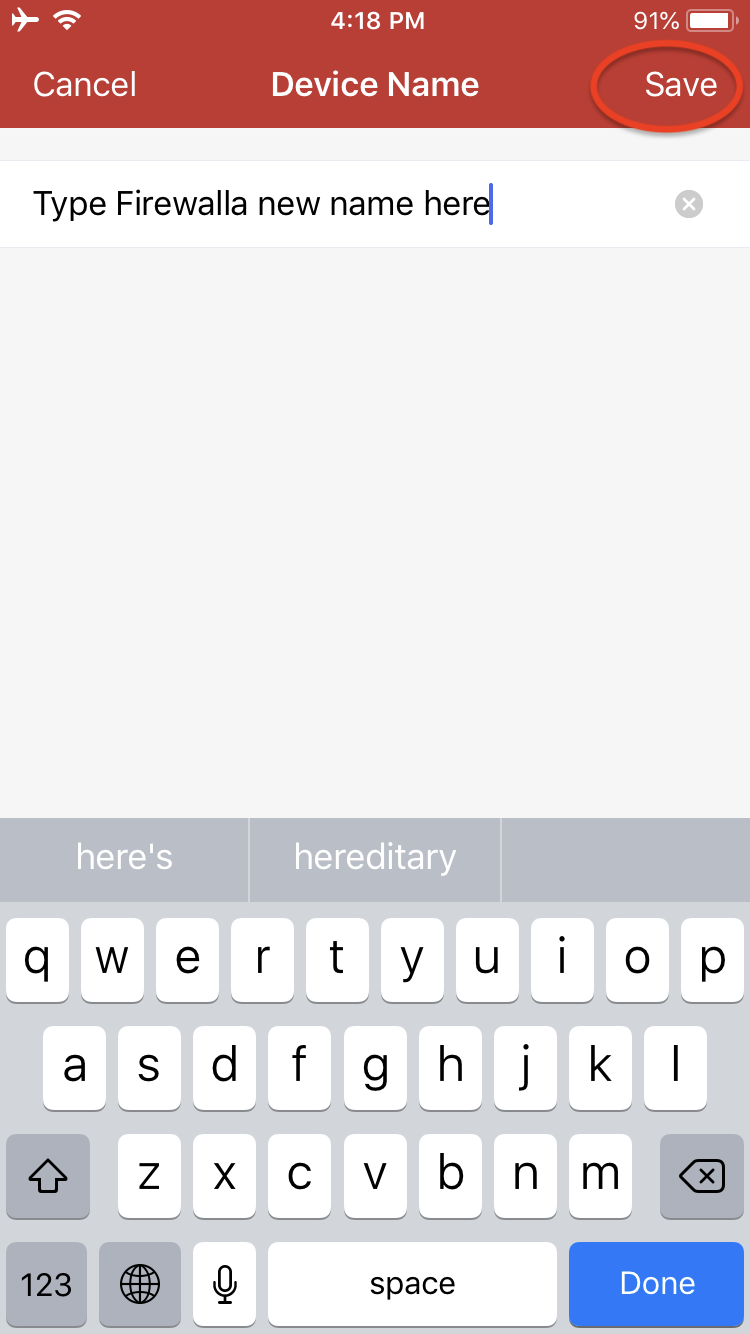 Walla, you are done. Now if you go back to the homepage, you will see the new name appear on the Firewalla icon.