Firewalla Monitoring capability can be turned on/off either on individual device or on all devices.
Turn on/off on all devices:
1. Tap on "Monitoring" button
2. Tap on monitoring button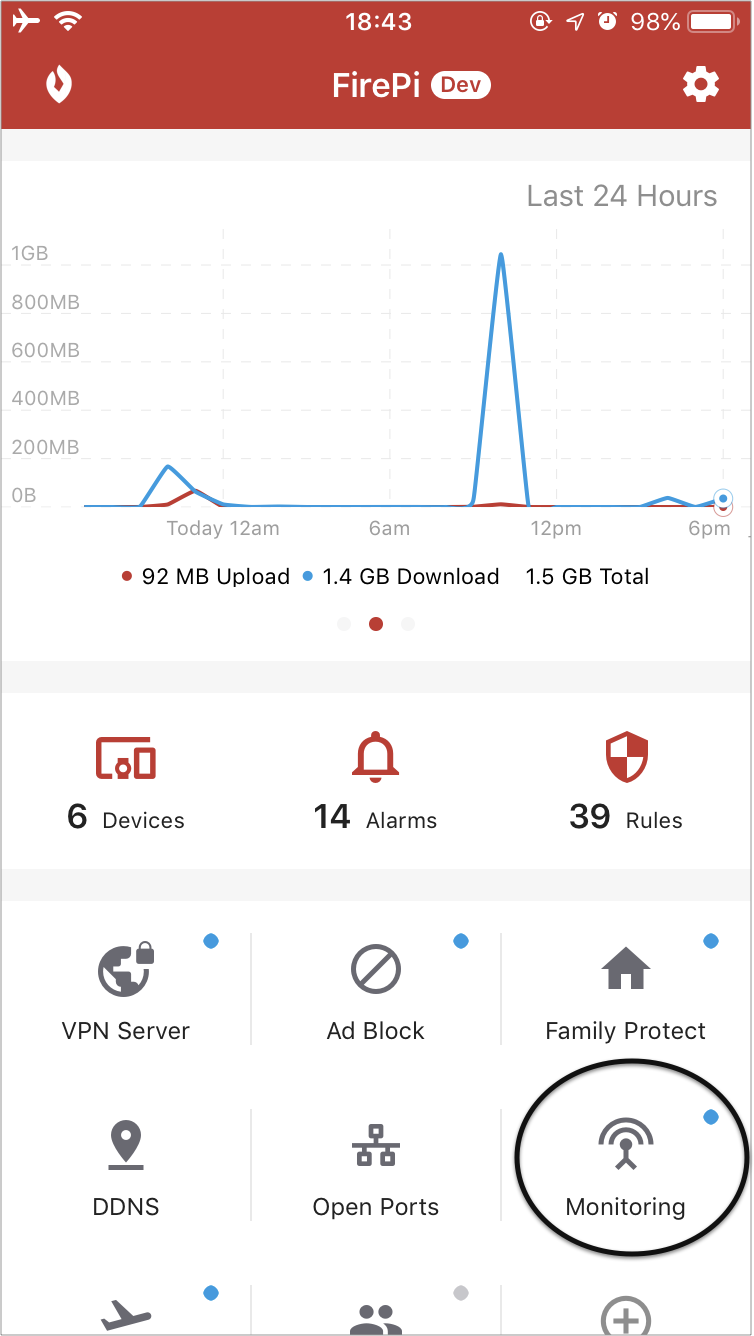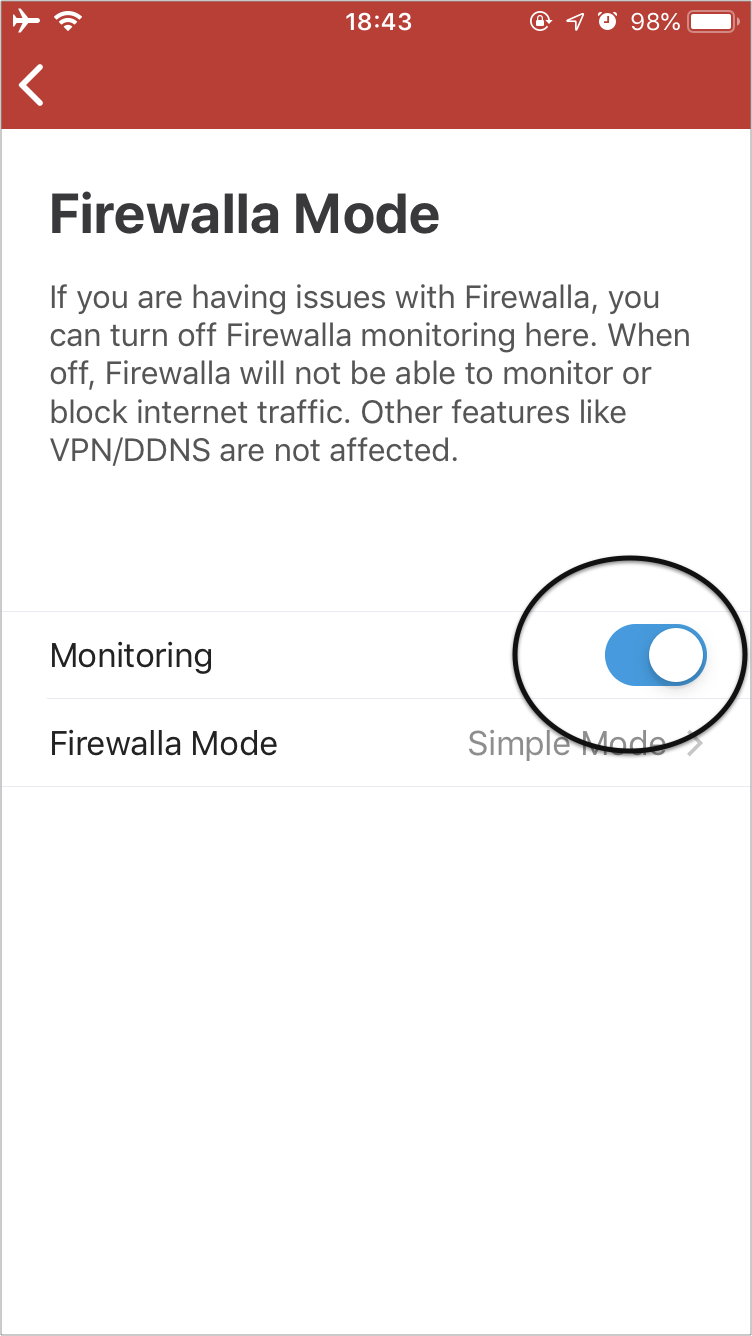 Turn on/off on individual device:
There may be times that you don't want Firewalla to monitor certain devices. For example:
The Device may have problems when being monitored.
The Device may be too sensitive to be monitored.
You don't that "special activity" reported
In simple mode: when running p2p software
The device bandwidth usage is greater than what Firewalla can handle.
When monitoring is disabled in Simple mode, firewalla will not 'see' any traffic from the disabled device. And in DHCP mode, the device will get an IP range from your primary network, which means Firewalla won't see the traffic either.
Follow the steps below:
Open device list
Tap on the one that you want to turn on/off monitoring
Scroll down to the bottom of the screen and tap on the monitoring button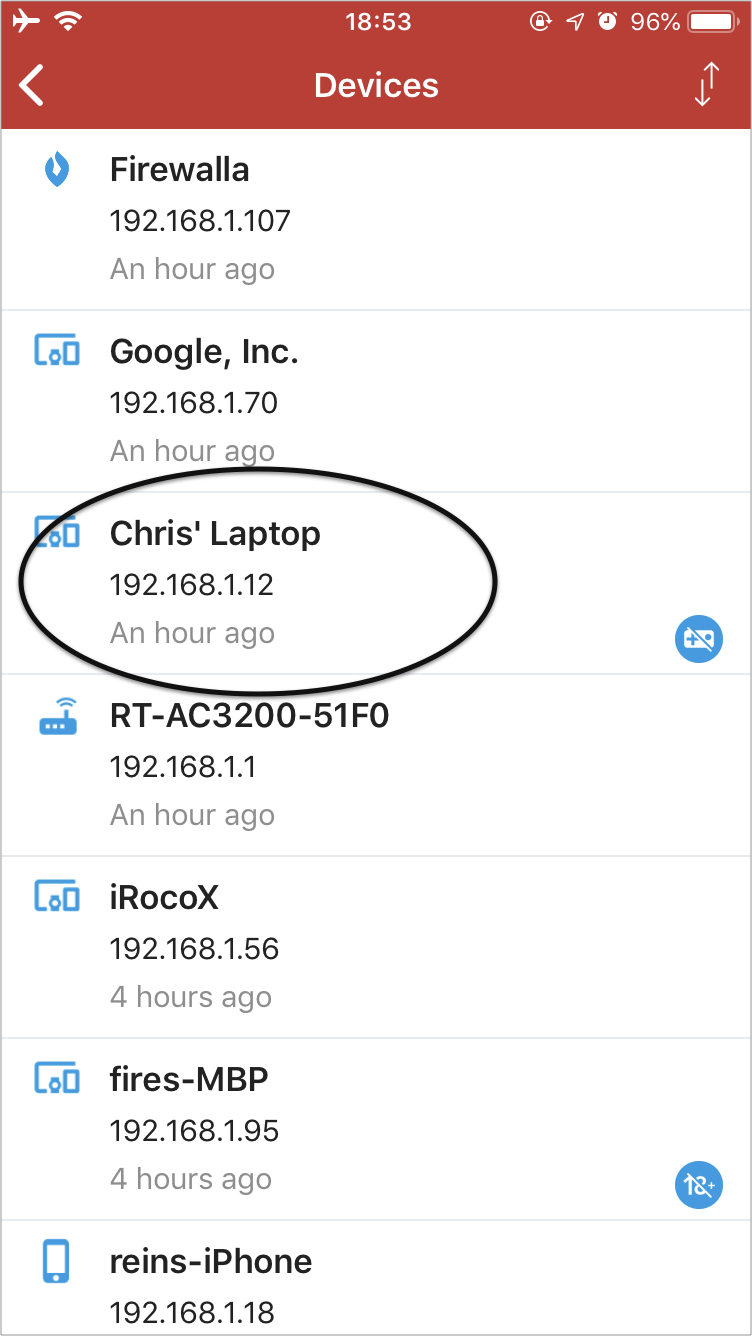 .