We're not only the creators of Firewalla, we're also parents.  We want our kids to be safe and protected from the mature and sometimes dark parts of the internet.  We see unplugging the power cord from the router as a viable solution, but it may be too 'direct'.   
Our goal with Firewalla is to make protecting our kids more effective and less intrusive. Whether you're home, or thousands of miles away, we want you to have complete visibility and control. And that control shouldn't be limited to one of you – Firewalls supports alerts and communication with both parents.
Receive device online / offline notification
Our recent online/offline notification allows you to know when your kids come back and connect their phone/ipad/computer to the home network.  This feature can be turned on in Device -> Status. When it's turned on, you will receive alarm like this: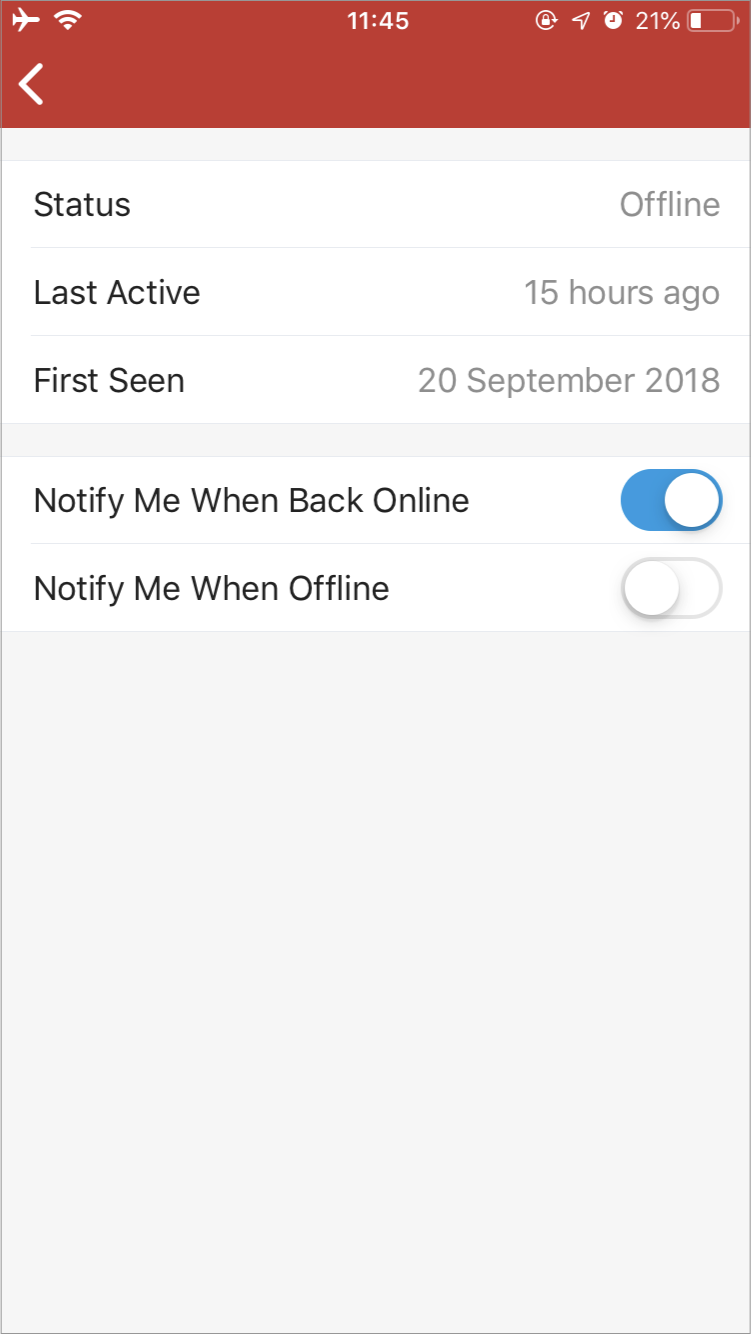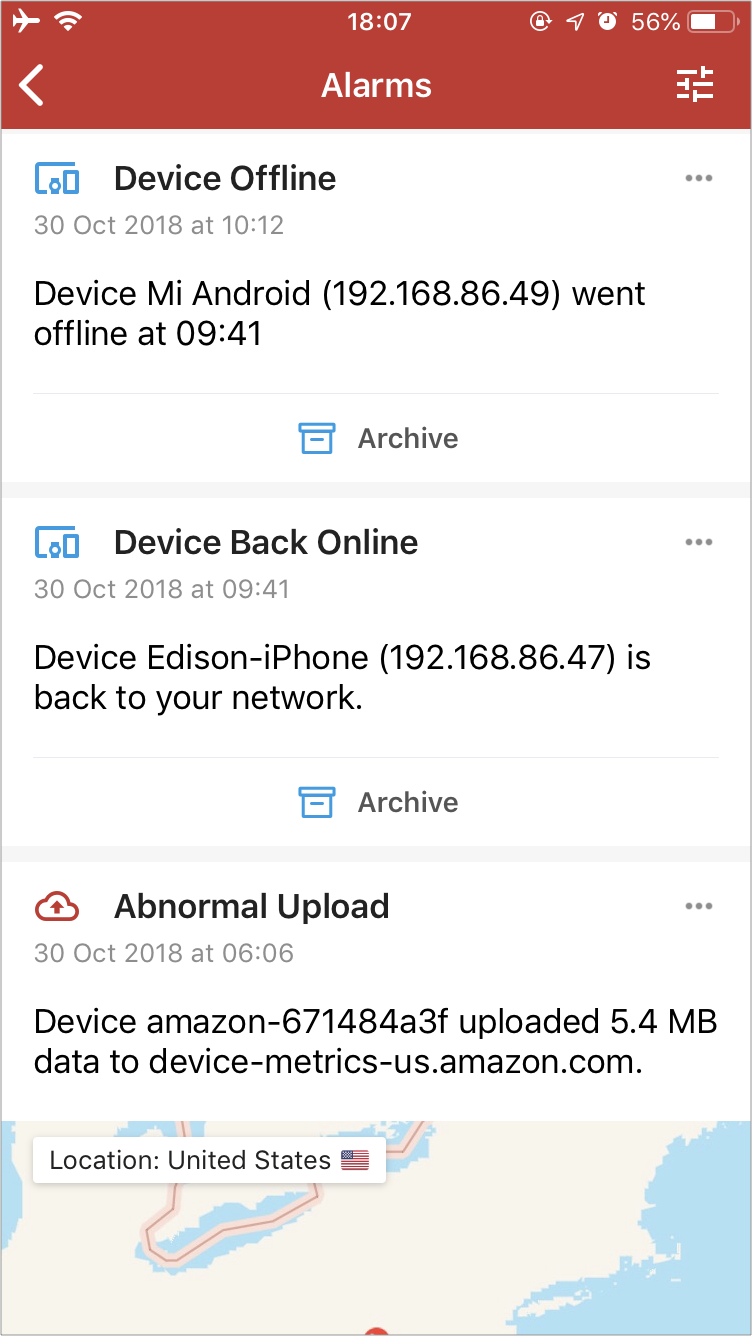 Learn more about alarm management.
Remote monitor internet activity
You can remotely monitoring what they are doing online by checking the network traffic details. Simply locate their device from device menu, click the device name, and click the "Network Flows".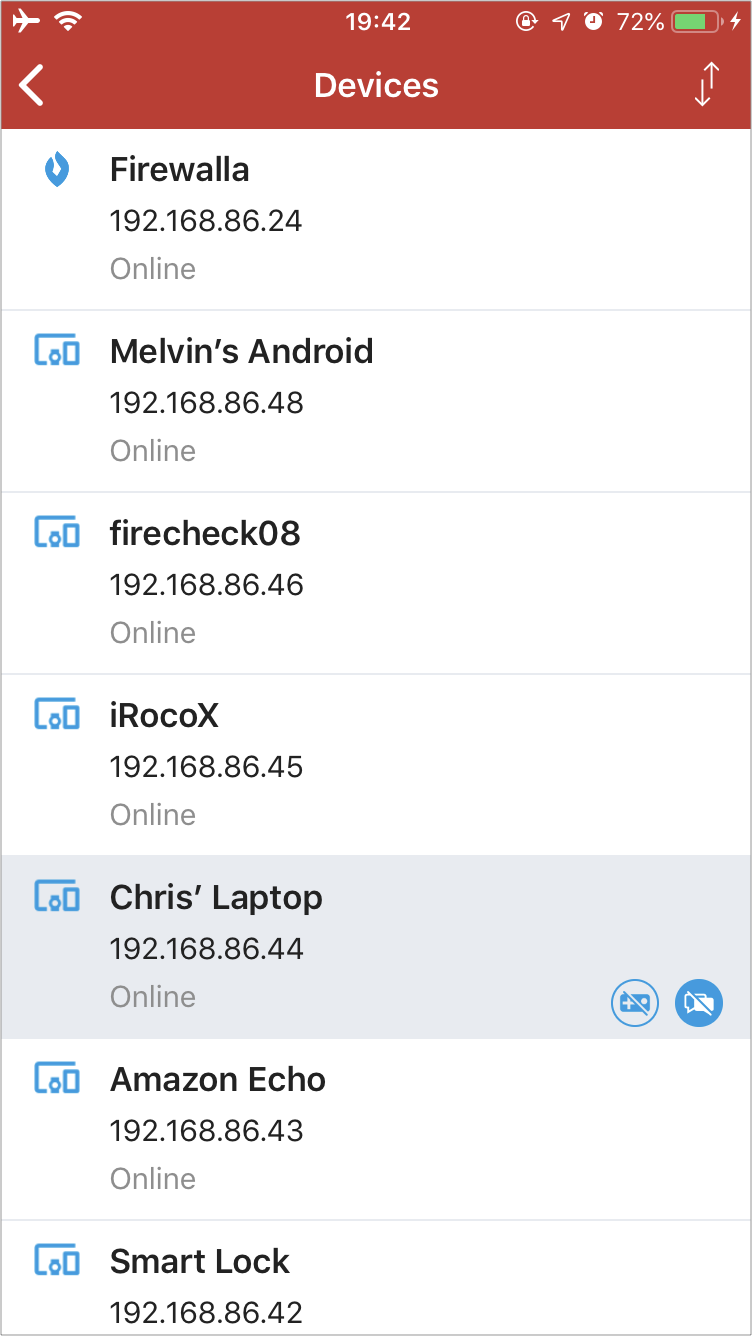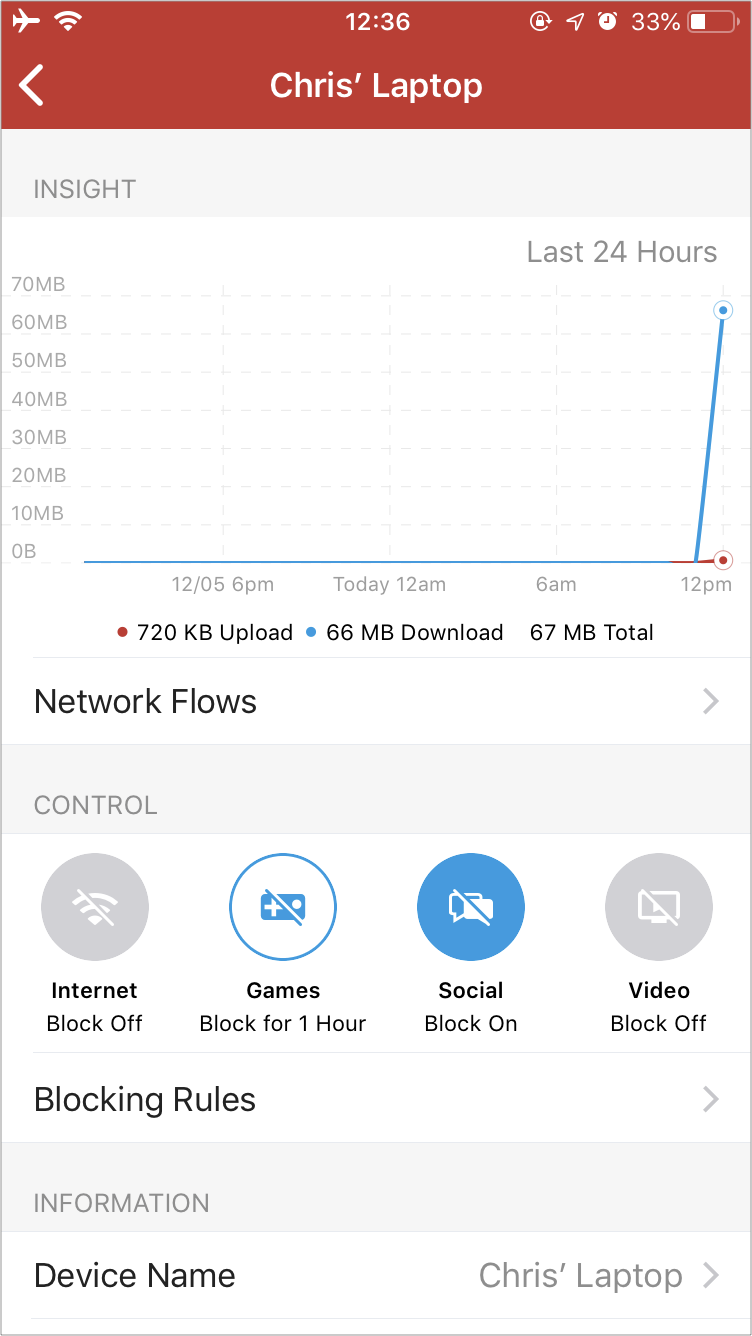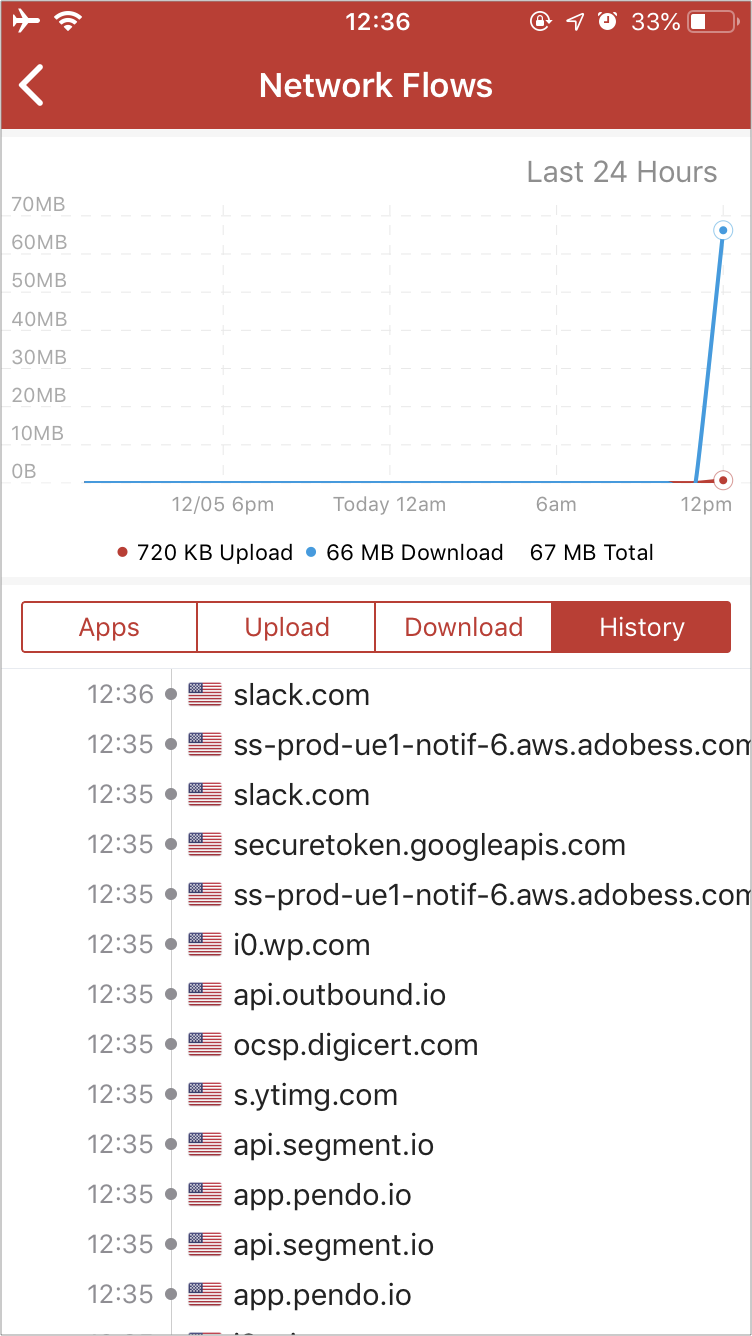 Learn more about activity graph.
Family Protect

The Family Protect feature use opendns service to filter out violent and porn contents.  You can turn on this feature to let it automatically block bad sites for your kids. 

Learn more about Family Protect.
Safe Search 
We are now offering Safe Search feature.  If your kids enter an inappropriate or suggestive phrase in the search bar, offensive content will be filtered out from search result. 
Learn more on how to use Safe Search.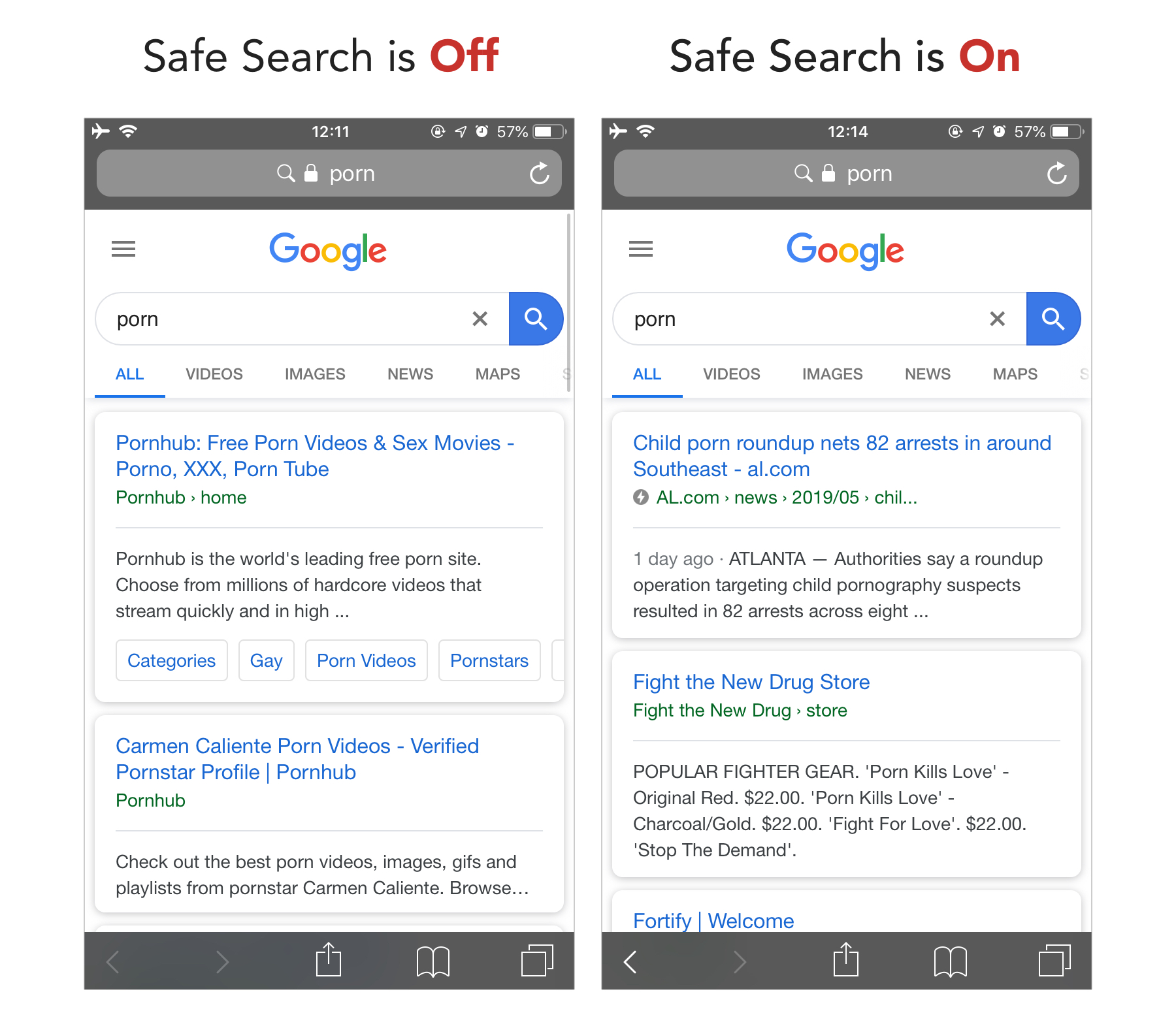 Add Blocking Rules
If above automatic measures are not enough, Firewalla allows you to add your blocking rules. You can:

Selectively block specific activities – like social networking or gaming, or on all internet access.
Applied block on individual device or turn off control to all devices.
Set block duration permanently, just for an hour, or schedule it on certain time of a day.
Learn more about how to add/delete/schedule blocking rules.
Often used Blocking Actions:
In device UI, under "CONTROL" section, what you see are mostly often used blocking type.  With a tap on the button, you can either blocking all internet access on this device or partially block certain category of internet access.  Each of the button can be toggled between "Block off" (not block), "Block for 1 hour" (temporary block), "Block on" (permanently block). 
For example, if you want to block a device's social network access for a while, i.e. blocking access to Snapchat, Facebook, Twitter, Instagram, etc. What you can do is tapping on the third button "Social", Firewalla will quickly generate a blocking rule for this device.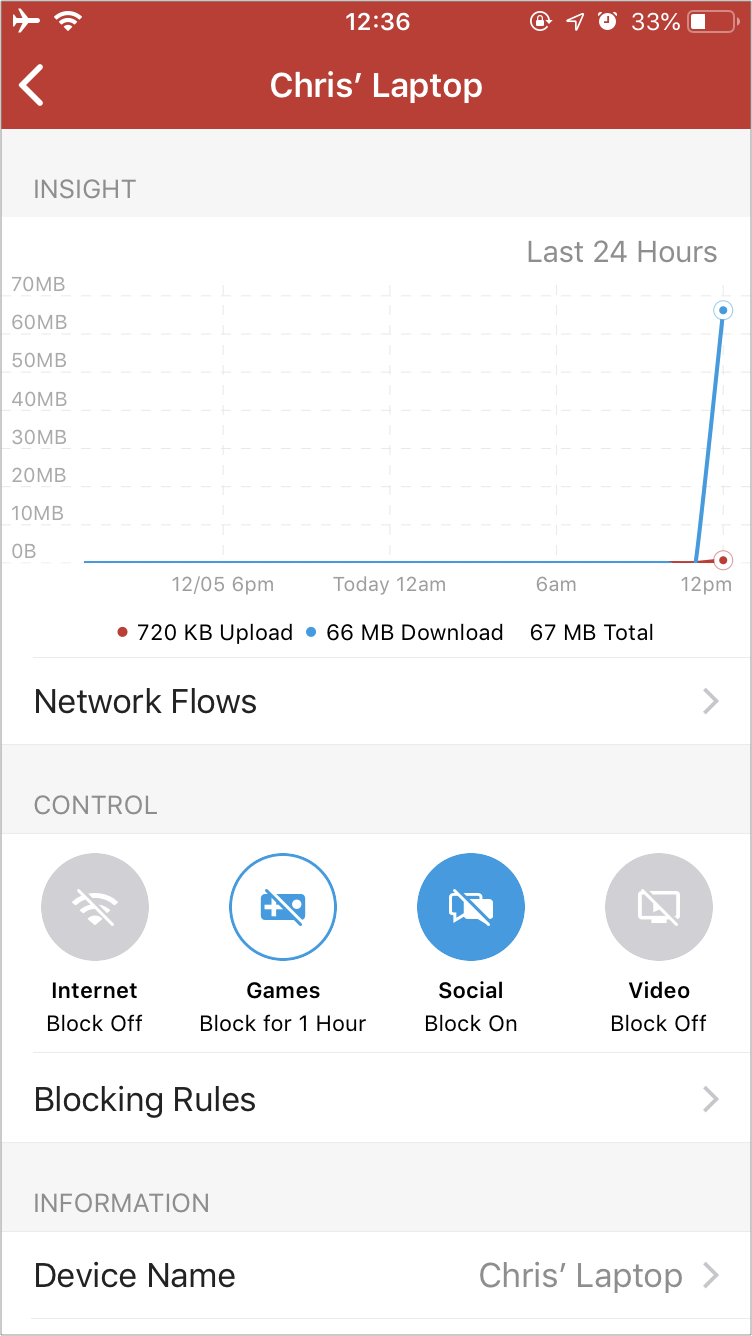 Schedule Blocking Rule:
If you have an agreement with your kids to block their internet access during certain time of a day, Firewalla allows you to do schedule blocking.  In the device menu, under "Blocking Rules" -> "+", you can schedule blocking rules for specific domain/IP, certain kinds of activity, or all internet access, that are only applied to specified device.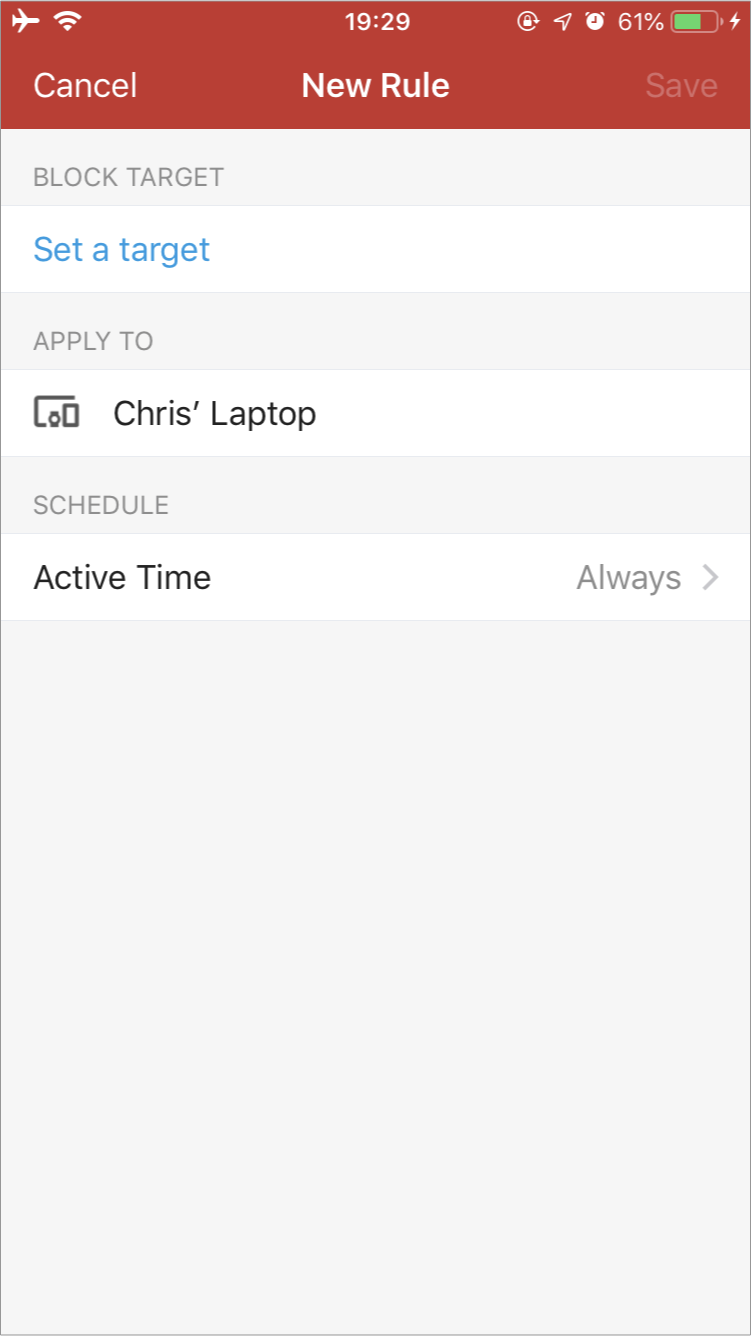 For example, if you want to block a device's from accessing Facebook every night from 9 PM to 7 AM(next day), what you can do is create a new rule for this device, set the block target to "domain" -> "facebook.com", then schedule the active time to "everyday, from 9 PM to 7 AM (next day)", and save your rule.
The active time of a blocking rule can be set as "Always" (never expires unless deleted), "One-Time Only" (expires after configured time), or scheduled to be active during a certain period in every day or certain days throughout every week.