We're not only the creators of Firewalla, we're also parents.  We want our kids to be safe and protected from the mature and sometimes dark parts of the internet.  We see unplugging the power cord from the router as a viable solution, but it may be too 'direct'.   
Our goal with Firewalla is to make protecting our kids more effective and less intrusive. Whether you're home, or thousands of miles away, we want you to have complete visibility and control. And that control shouldn't be limited to one of you – Firewalls supports alerts and communication with both parents.
Following is the instruction on how to block partial or all internet access on kids' device.
STEP1:  open the device list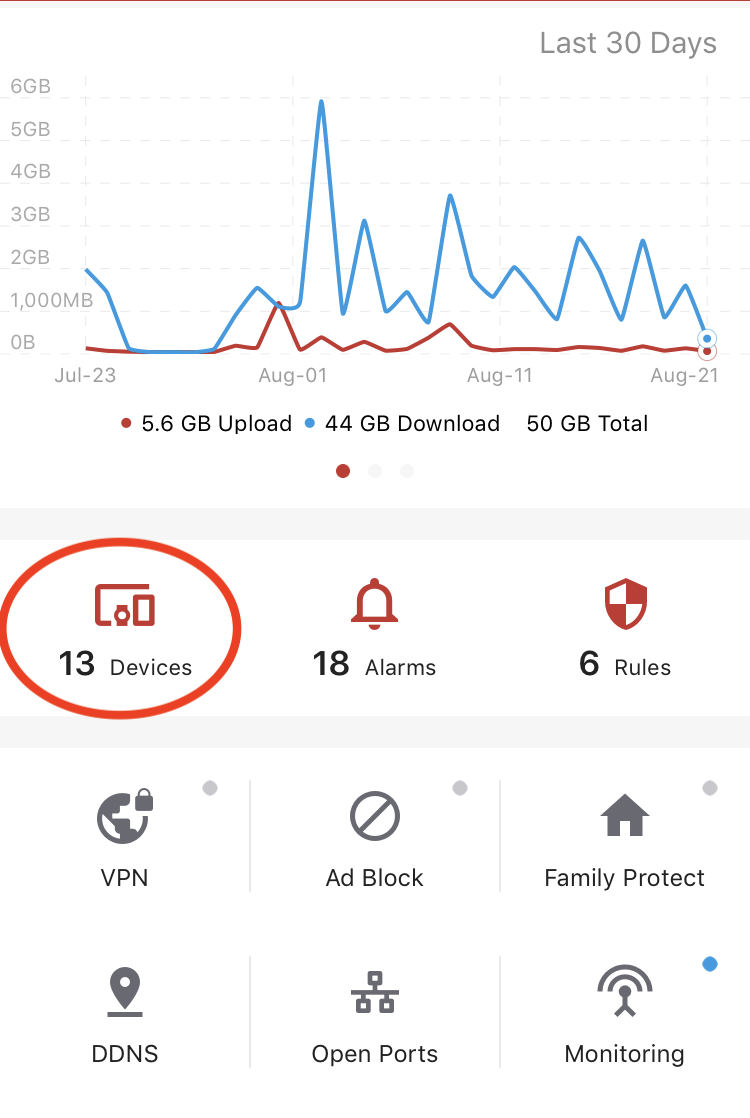 STEP2:  tap on the device that you want to block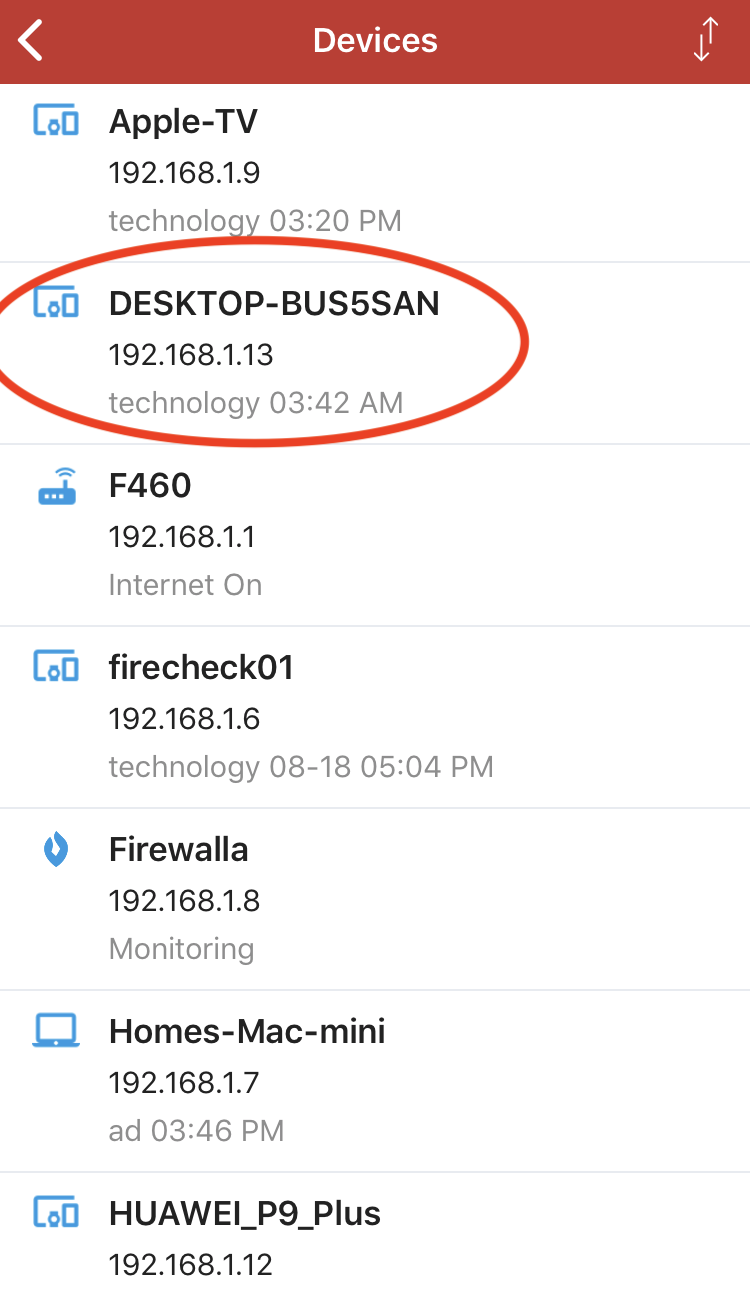 STEP3:  locate "control" section and choose what to block

Here what you see are mostly often used block type.  With a tap on the button, you can either blocking all internet access on this device or partially block certain type of internet access.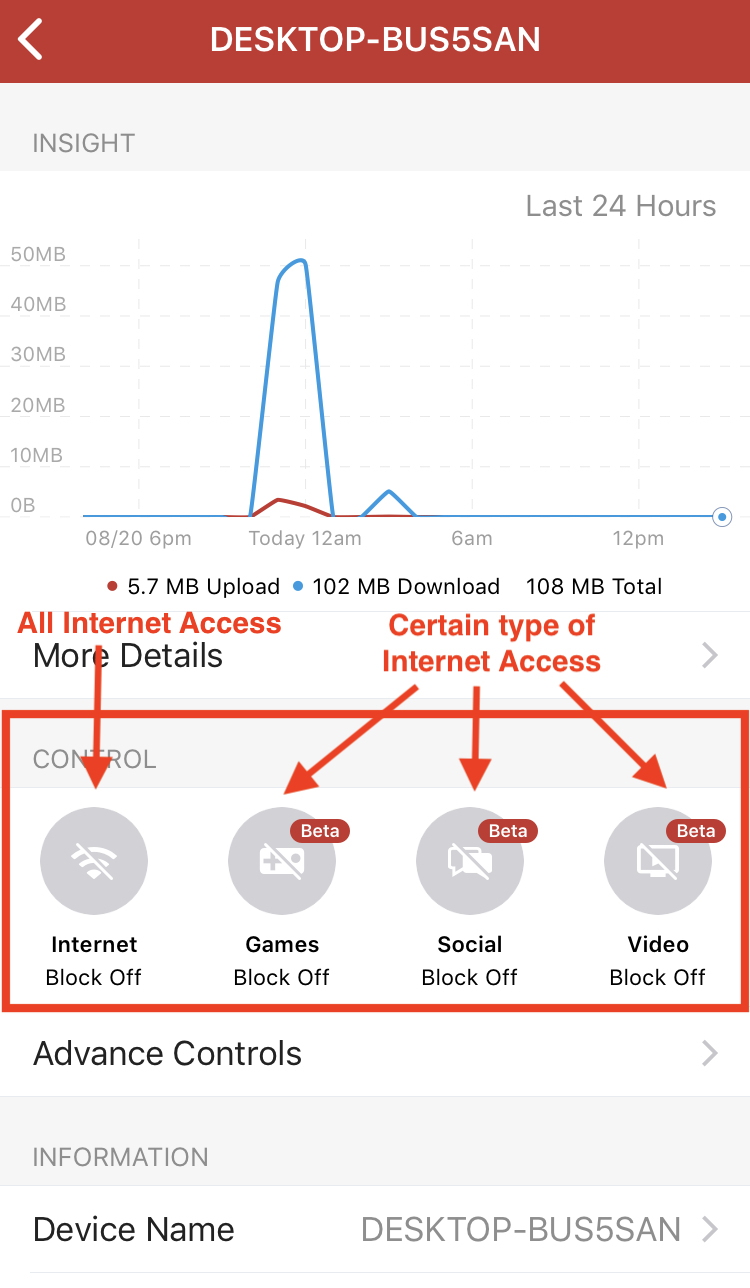 For example, if you want to block kids social network access, like block access to snap chat, facebook, twitter, instagram, etc. what you can do is tap on the third button "Social".  Each of the button can be tapped 3 times, it will toggle between "Block off" (not block), "Block for 1 hour" (temporary block), "Block on" (permanently block).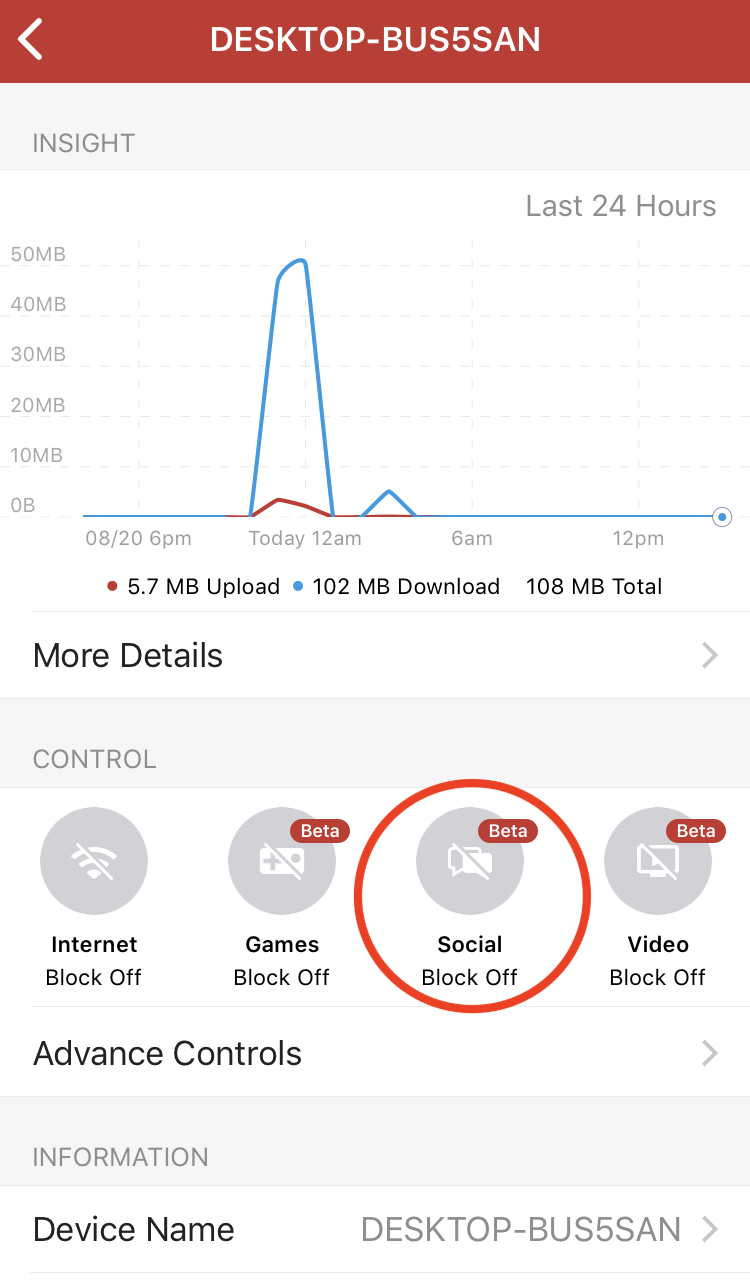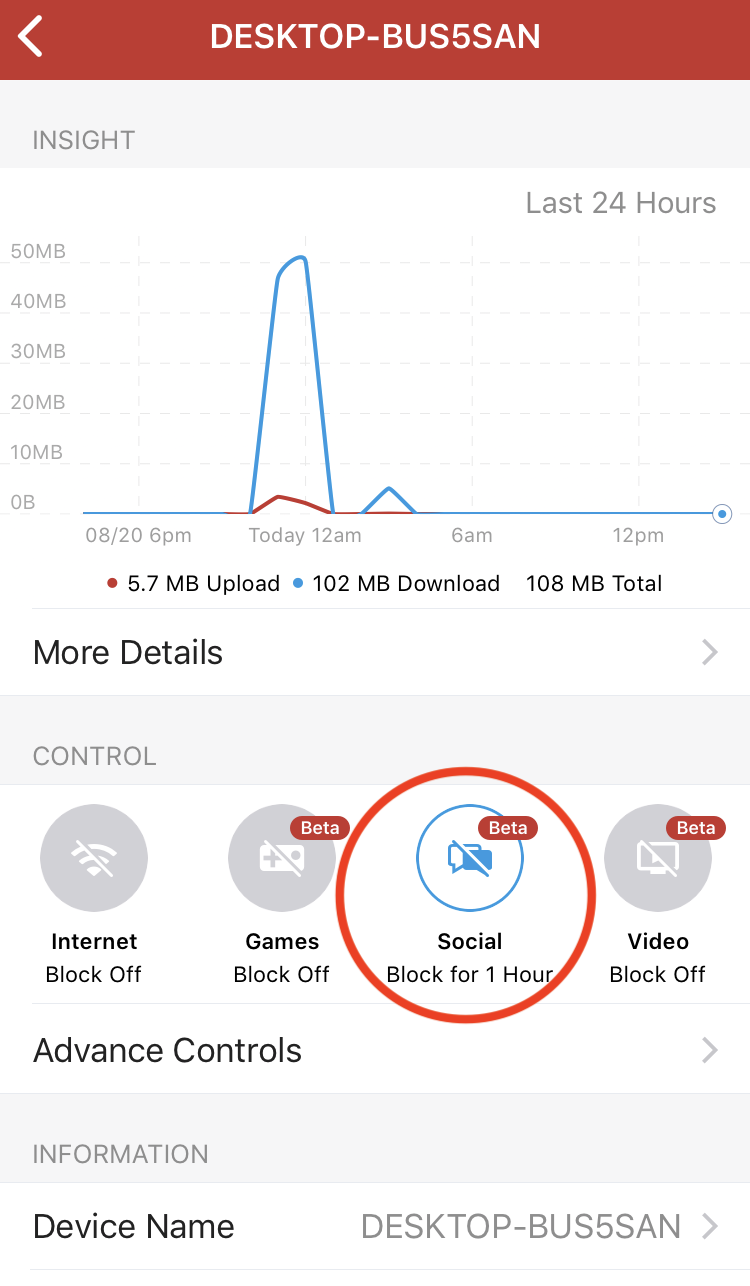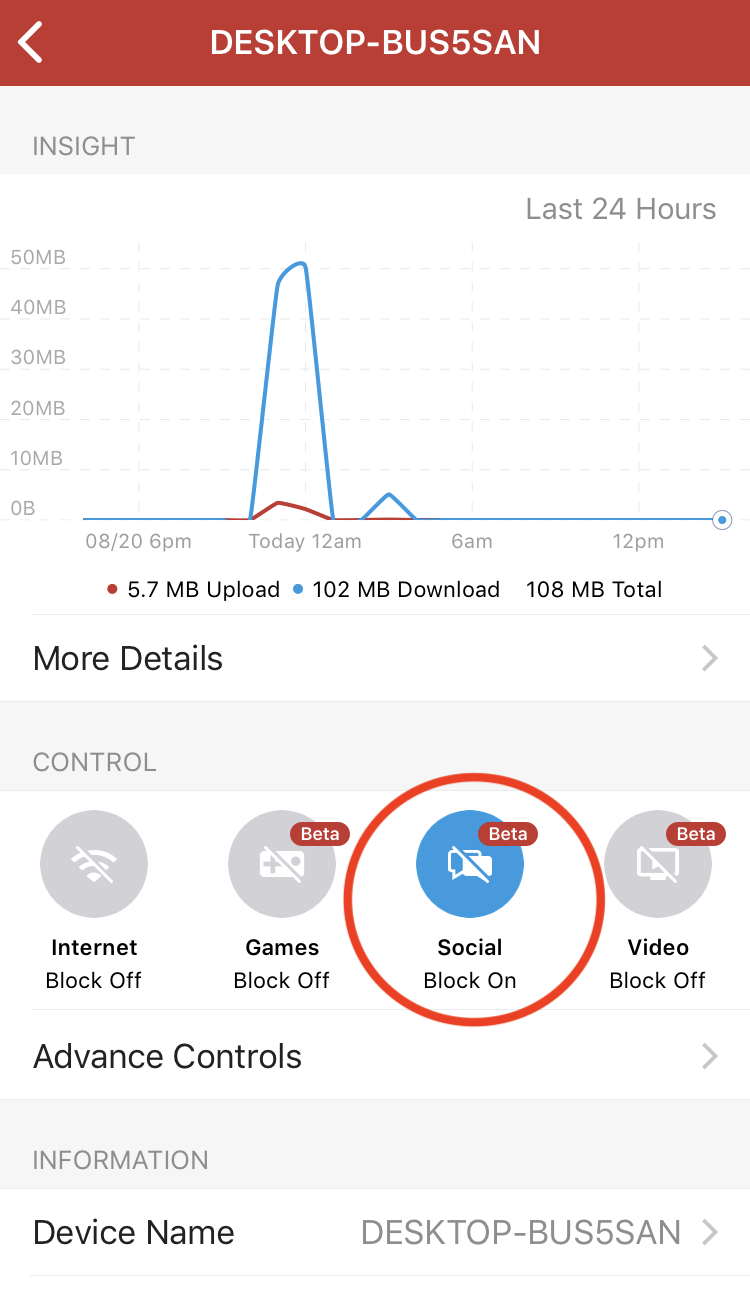 Firewalla offers other type of blocking , like allows you to block kids access to porn sites, or allow you to block kids social network access during weekdays.  These controls are all available under "Advance Controls".