We're not only the creators of Firewalla, we're also parents.  We want our kids to be safe and protected from the mature and sometimes dark parts of the internet.  We see unplugging the power cord from the router as a viable solution, but it may be too 'direct'.   
Our goal with Firewalla is to make protecting our kids more effective and less intrusive. Whether you're home, or thousands of miles away, we want you to have complete visibility and control. And that control shouldn't be limited to one of you – Firewalls supports alerts and communication with both parents.
Following is the instruction on how to quickly block partial or all internet access on any device in your network.
1. Enter the device list, tap on the device that you want to control.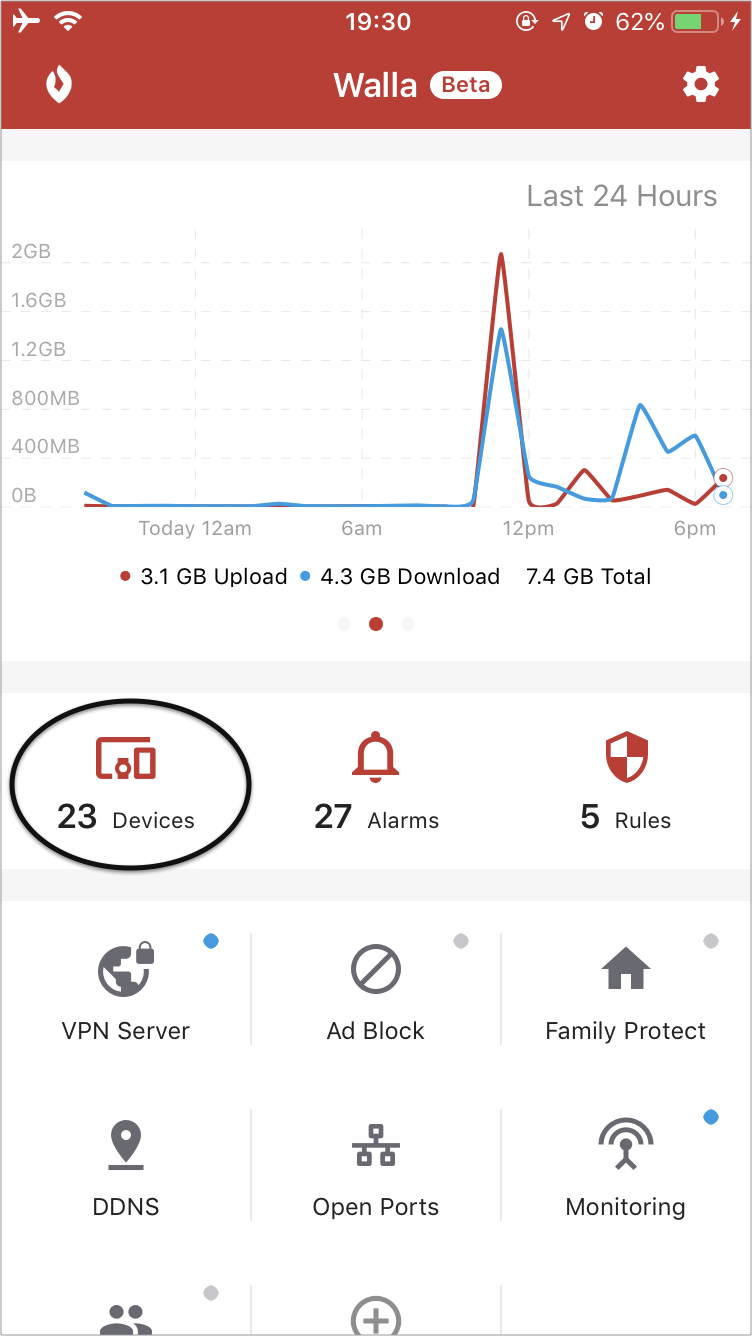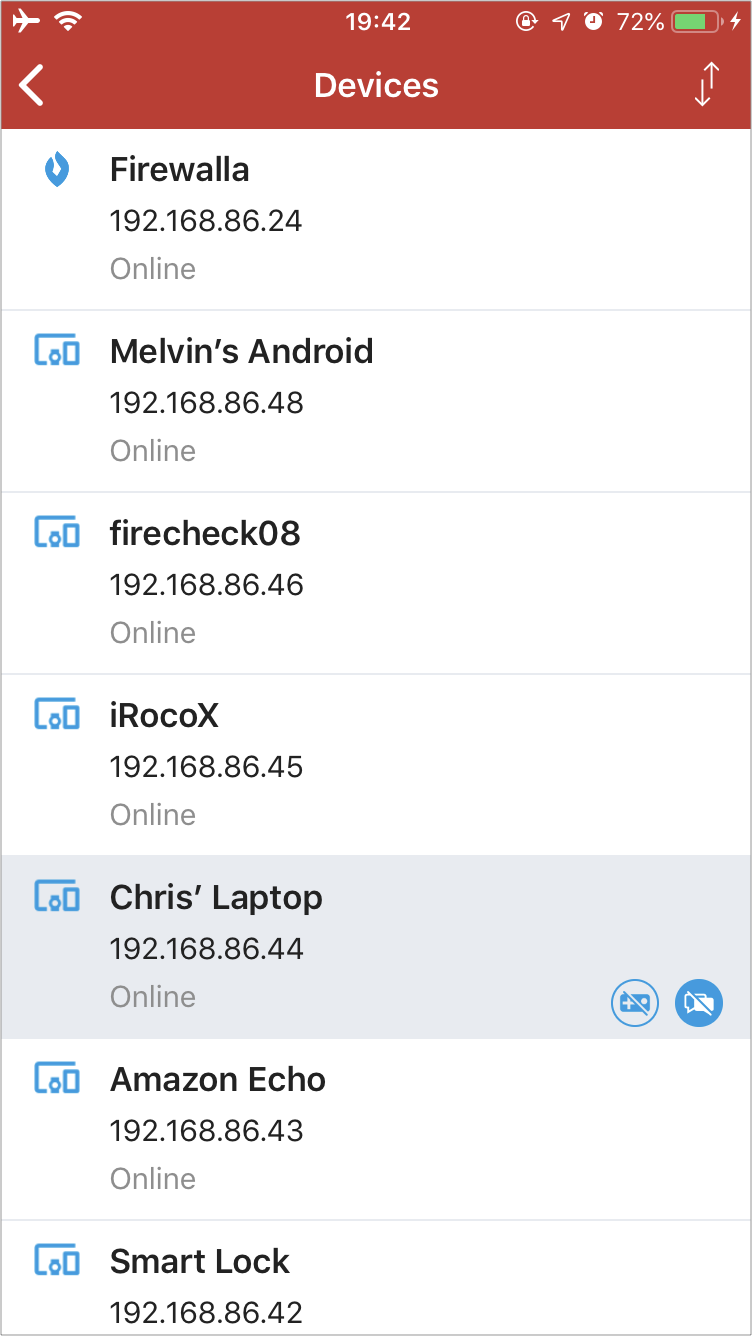 2. Locate "control" section and choose what to block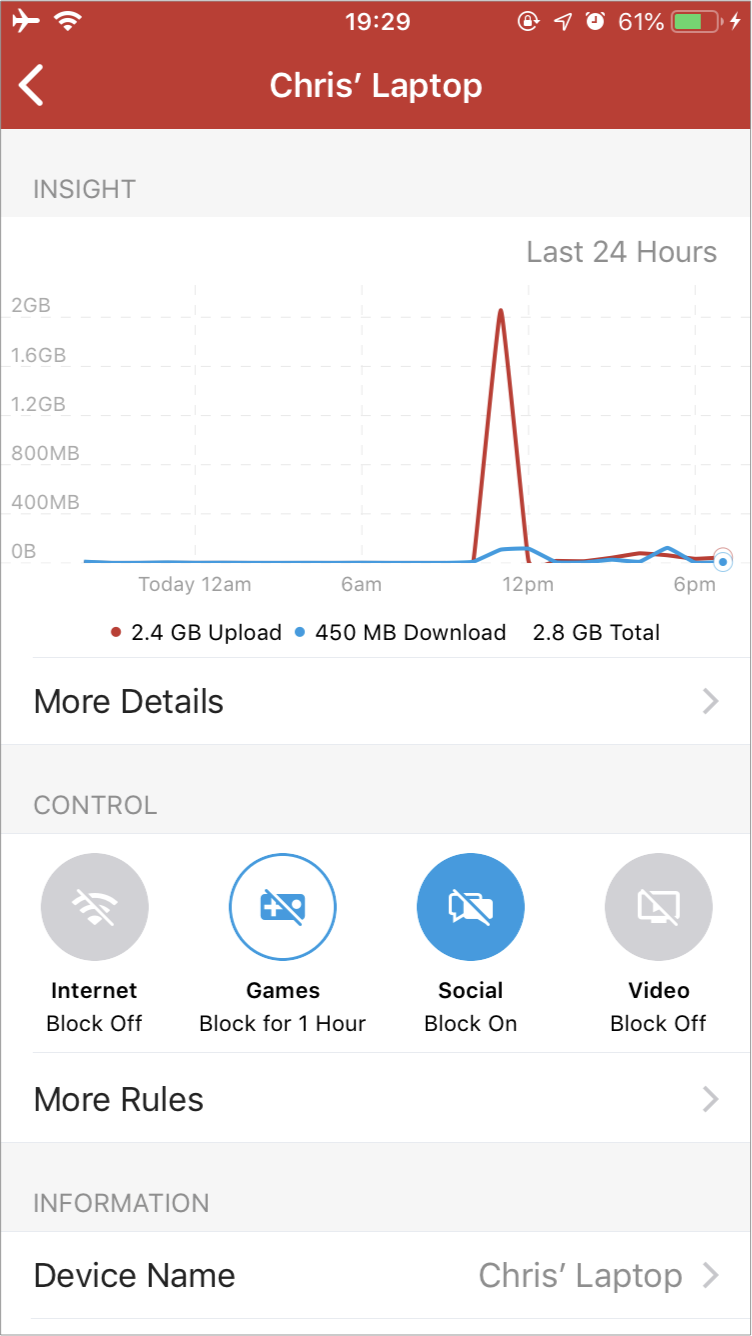 Here what you see are mostly often used blocking type.  With a tap on the button, you can either blocking all internet access on this device or partially block certain category of internet access.  Each of the button can be toggled between "Block off" (not block), "Block for 1 hour" (temporary block), "Block on" (permanently block). 
For example, if you want to block a device's social network access for a while, i.e. blocking access to Snapchat, Facebook, Twitter, Instagram, etc. What you can do is tapping on the third button "Social", Firewalla will quickly generate a blocking rule for this device. 
If you want to review this rule, click "More Rules".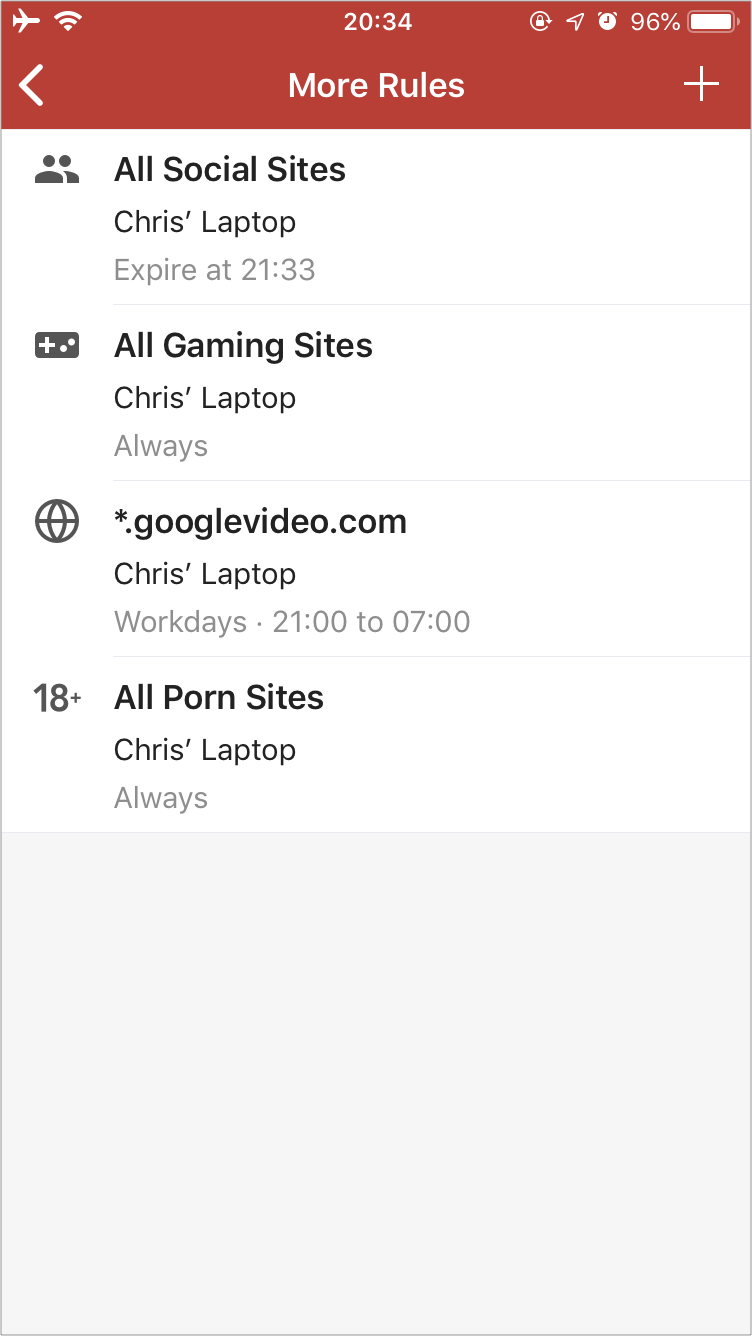 *Beta Feature
Schedule a Blocking Rule:
Under "More Rules" -> "+", Firewalla allows you to manually schedule blocking rules for specific domain/IP, certain kinds of activity, or all internet access, that are only applied to specified device.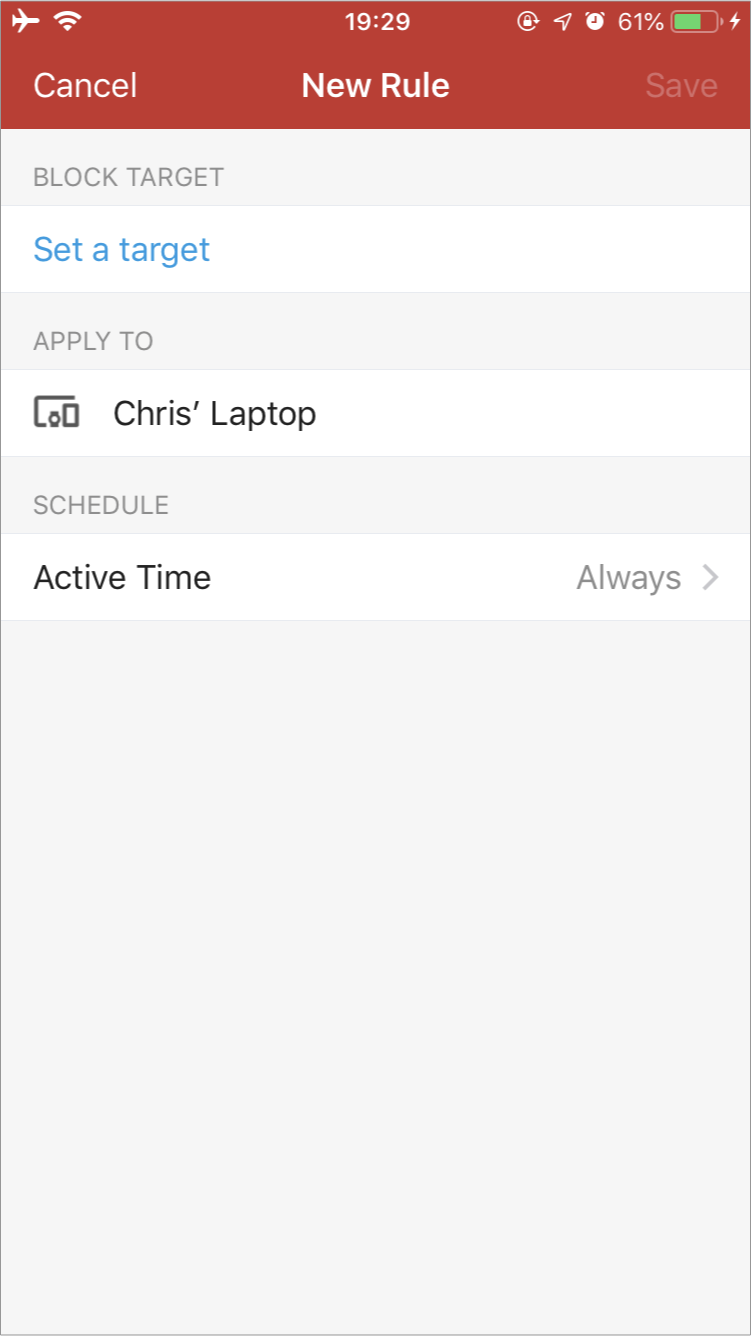 For example, if you want to block a device's from accessing Facebook every night from 9 PM to 7 AM(next day), what you can do is create a new rule for this device, set the block target to "domain" -> "facebook.com", then schedule the active time to "everyday, from 9 PM to 7 AM (next day)", and save your rule.
The active time of a blocking rule can be set as "Always" (never expires unless deleted), "One-Time Only" (expires after configured time), or scheduled to be active during a certain period in every day or certain days throughout every week.
Demo of Scheduling a blocking rule:
Learn more about schedule a blocking rule.