Firewalla's game-blocking capabilities prevent all games from running. In case you're only interested in blocking one of the more addictive games (while still allowing casual gaming), Firewalla Target List can help you to do that.
The Target List feature makes it easy to group all relevant game servers together and block them simultaneously rather than creating multiple rules to block each server individually.
In the example below, we'll block Valorant, a popular free-to-play online shooter game.
Step 1. Sign in to the Web Interface
Navigate to

my.firewalla.com

on your computer to start adding and editing Target Lists.
Use the Firewalla app to scan the QR code and log into the web interface.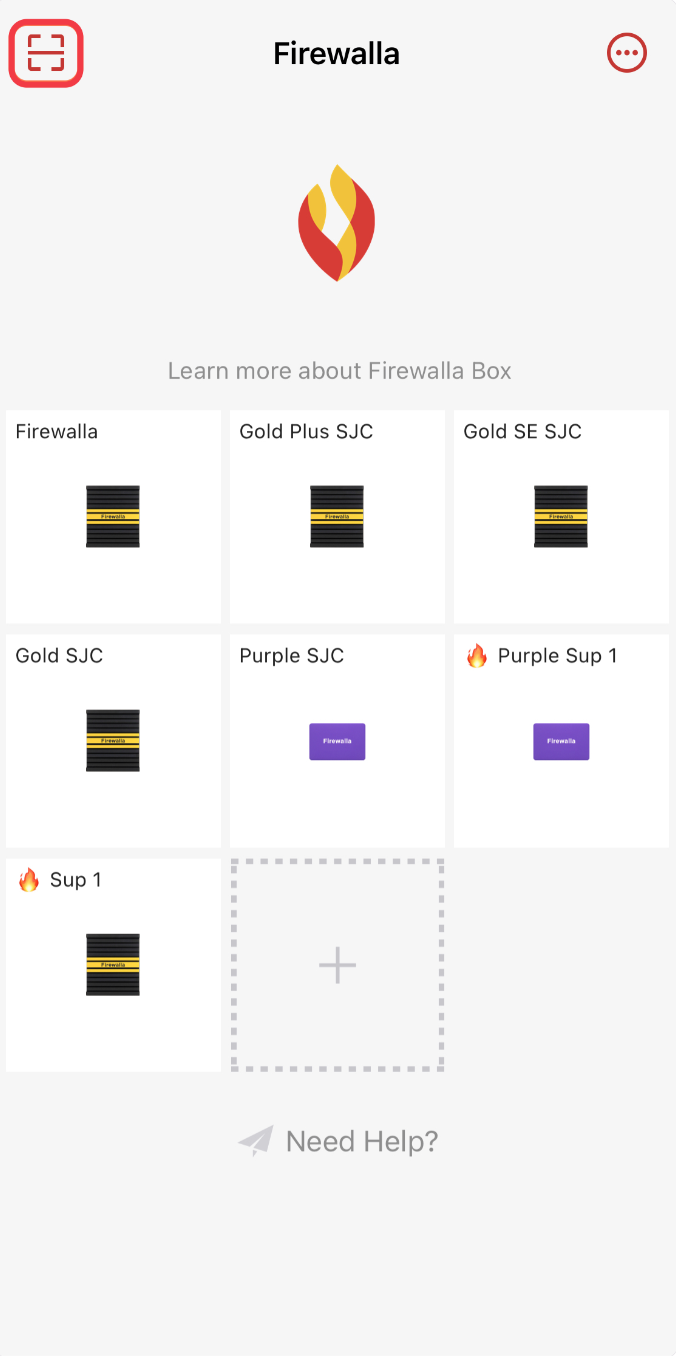 Step 2. Create a Target List
Within the web interface, locate and access the Target List configuration page (in the list of options on the left of the screen). Target Lists enable you to group targets together, making it possible for a single rule to block or allow multiple targets.

Click "+ Create Target List".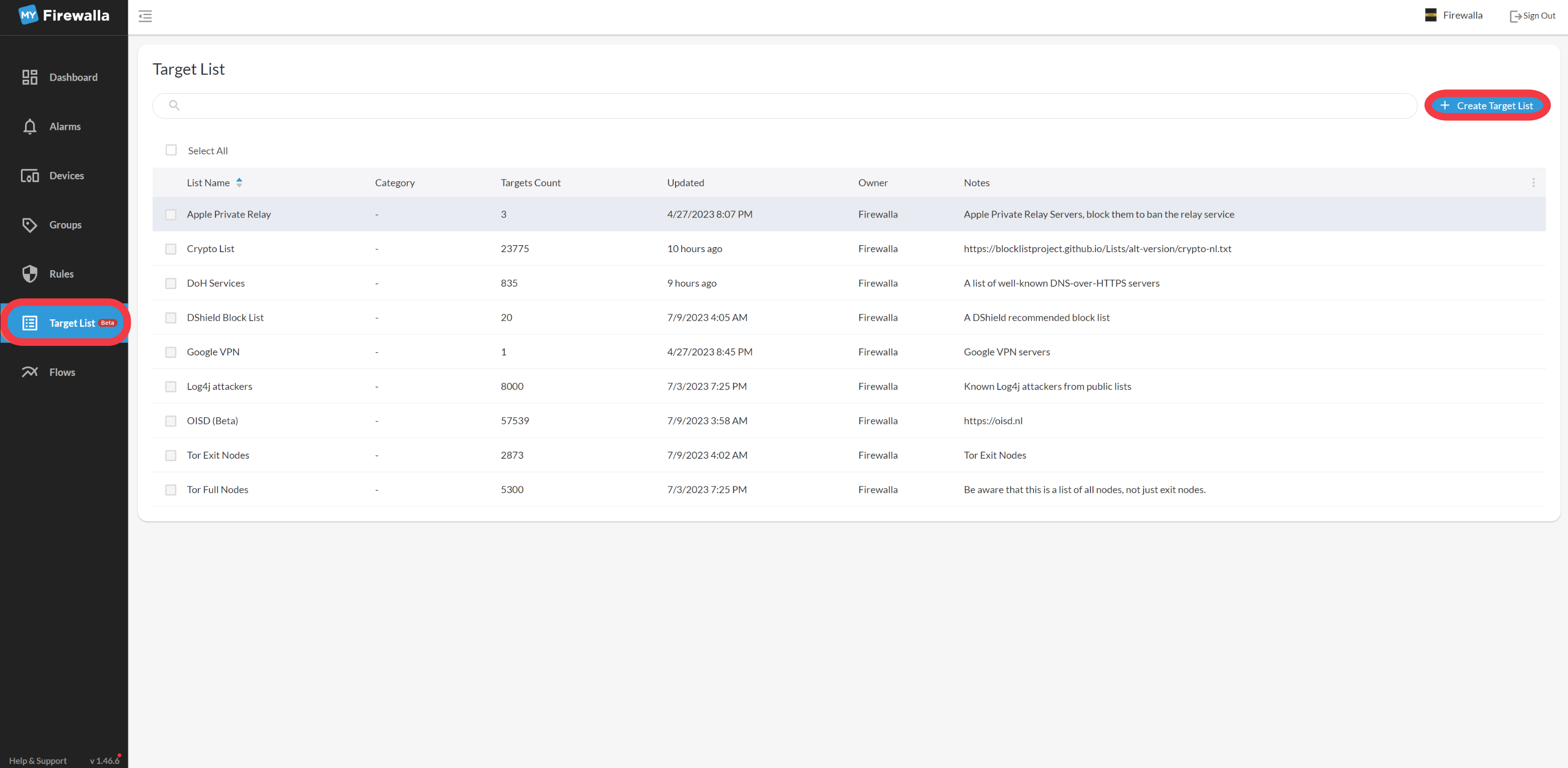 Make a proper name and category to match the targets (gaming, in this case). Then input just the IPs into the targets section and click save.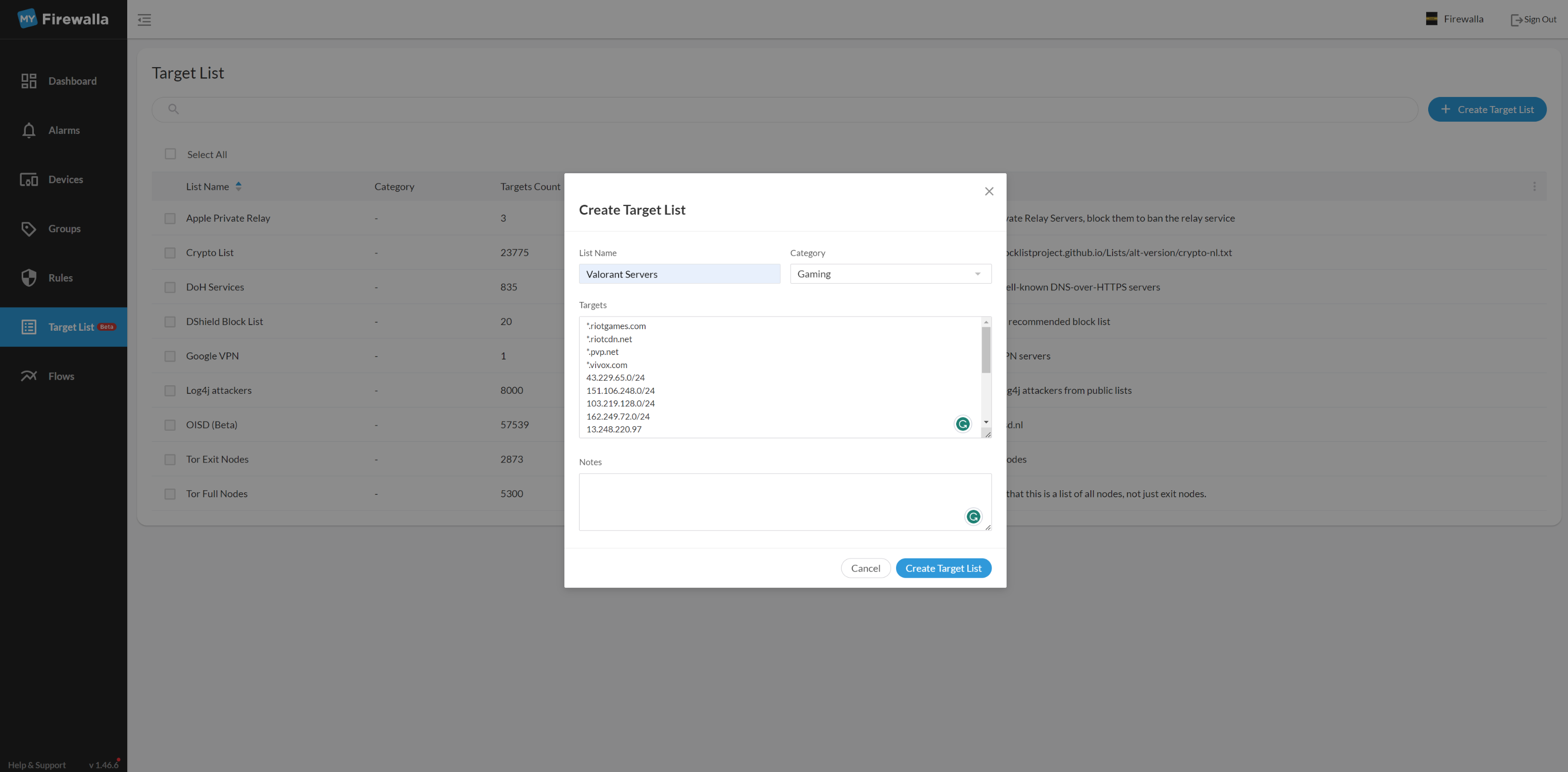 All major Valorant servers and domains are listed below, but if you live somewhere remote you may be accessing a server not listed ("*." means the target will match all subdomains) You can cut and paste this in the "targets" section above:
*.riotgames.com
*.riotcdn.net
*.pvp.net
*.vivox.com
43.229.65.0/24
151.106.248.0/24
103.219.128.0/24
162.249.72.0/24
13.248.220.97
76.223.72.224
192.207.0.0/24
151.106.249.0/24
45.7.37.0/24
99.83.199.240
75.2.105.73
75.2.66.166
99.83.136.104
Note: To find IP addresses for servers of other games, refer to reliable online sources or analyze network flows.
Step 3. Create a rule on the Firewalla app
To learn more about how to add a rule, please see the Manage Rules article.
As long as you have already created the Target List on your computer, you can manage the list and your child's gameplay directly from your phone.
Create a new rule and configure it like the image below.


Block the Target List you just created and set the mode to default (for a stricter block).
Choose the device playing the game and set a schedule that works for you.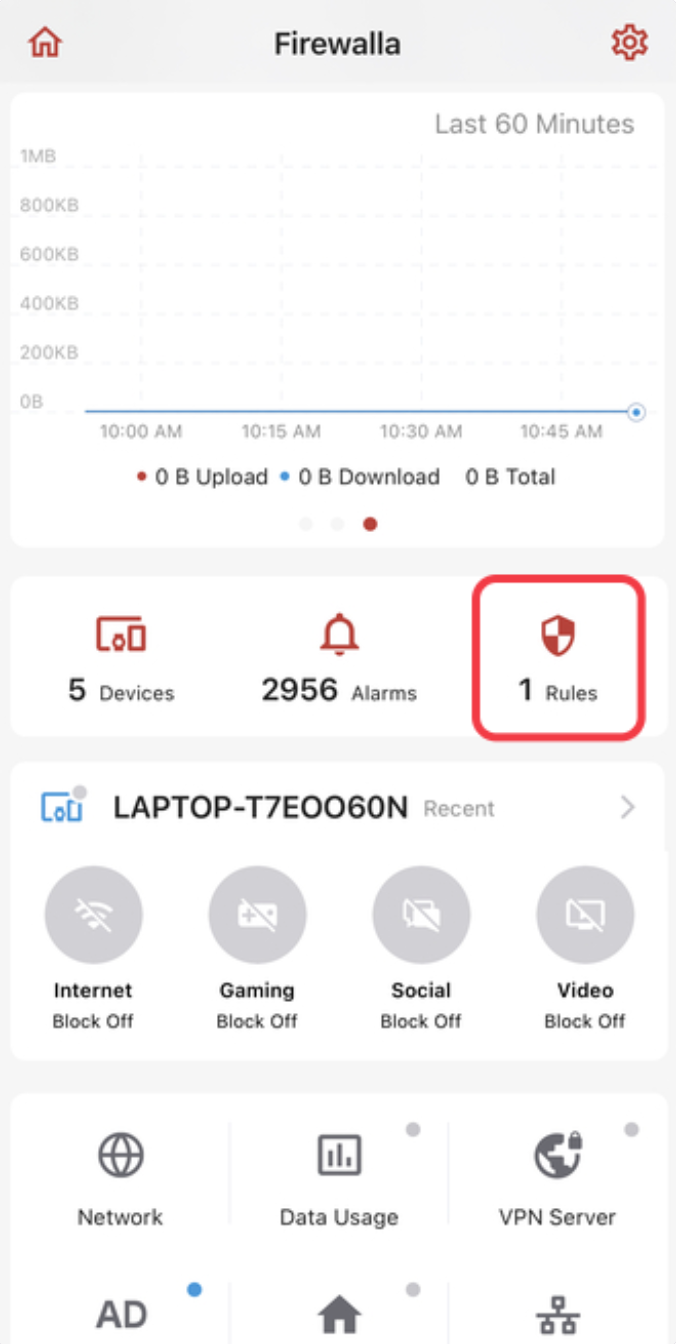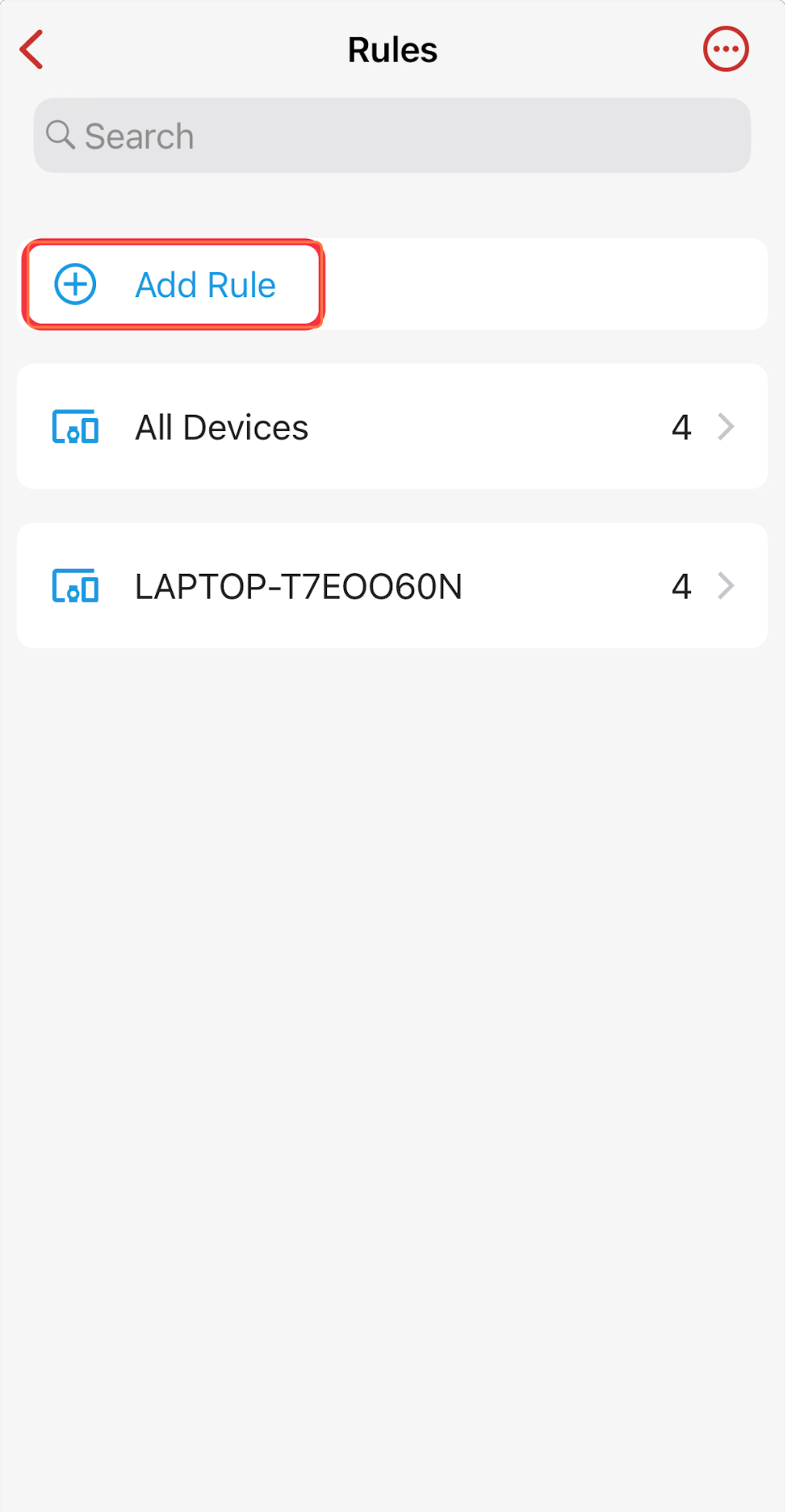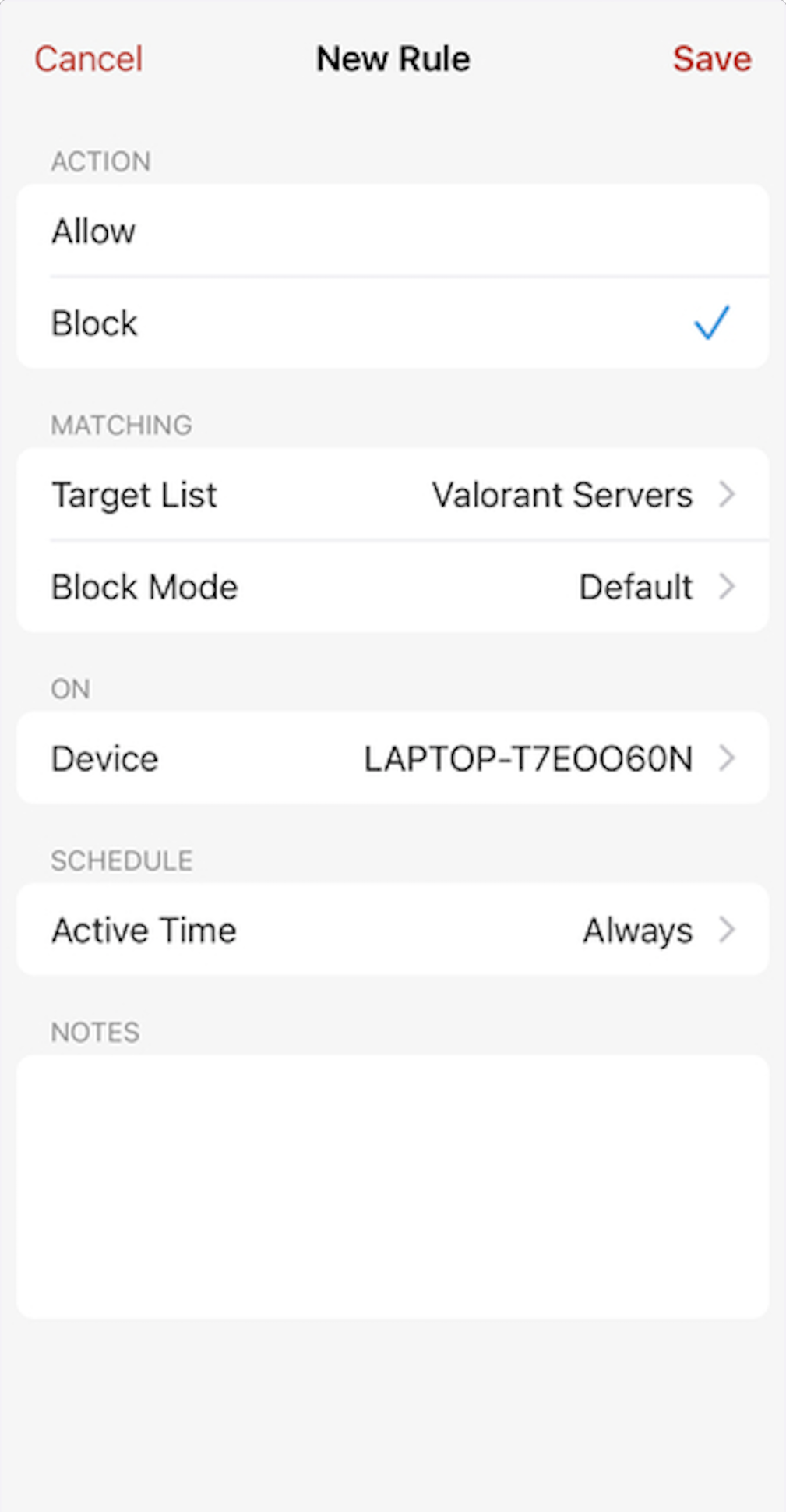 Click "Save" to finish configuring your rule.