Multi-WAN configuration

Multi-WAN configuration only becomes available when more than one WAN network is enabled.
You can configure how multiple connections handle internet traffic. There are two modes:
The number of WAN connections is limit to 2 on the Firewalla App.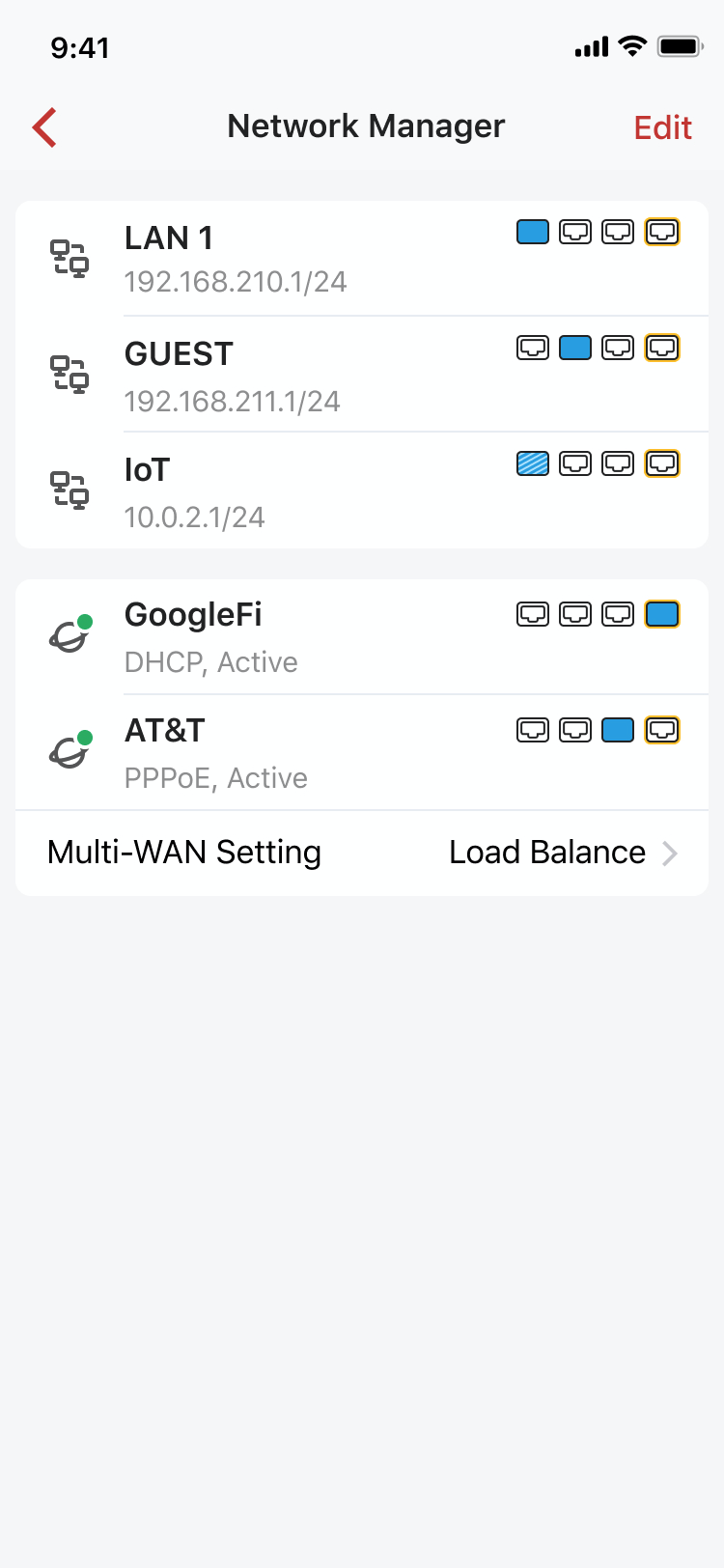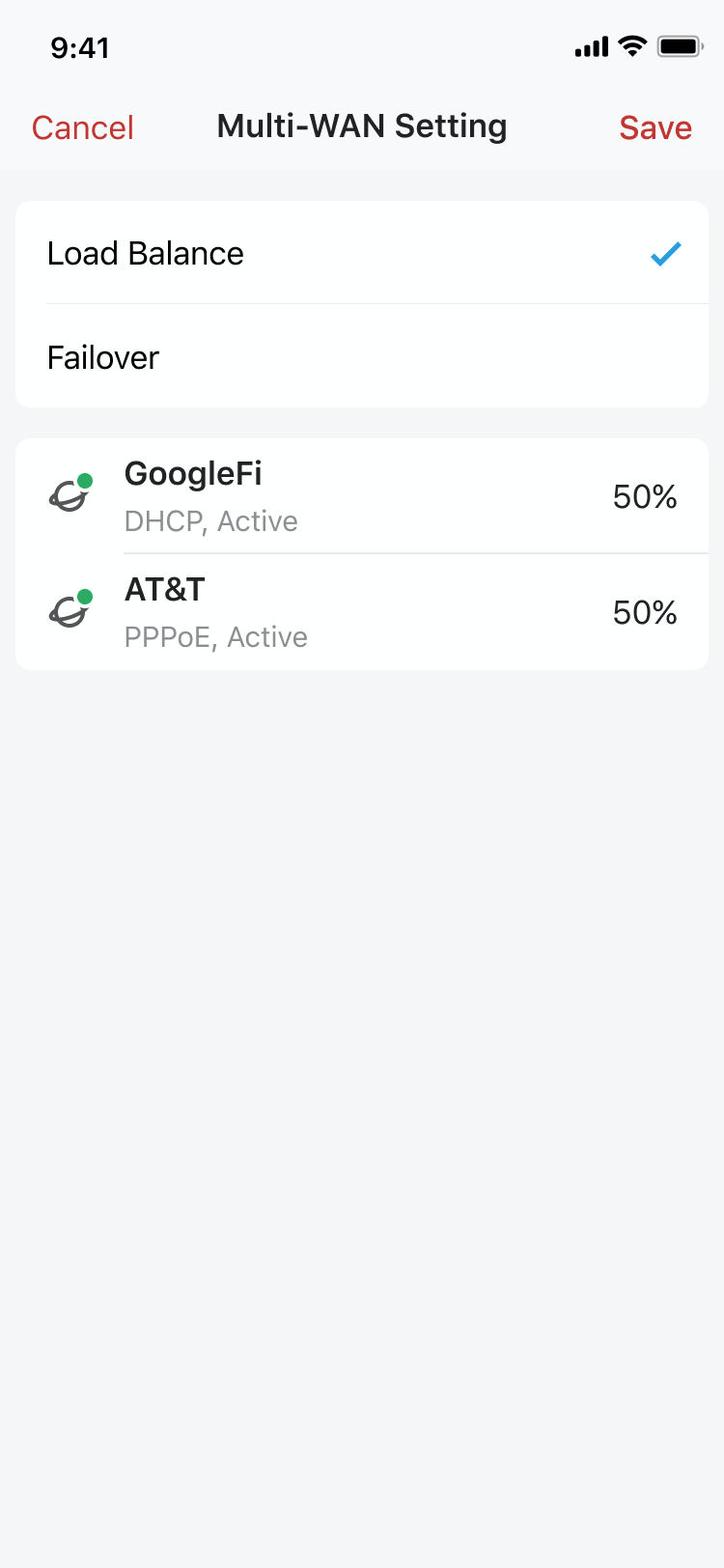 Failover:
Failover mode is intended to ensure the availability of the internet connection, where you can use a standby network to take over when the active connection fails.
Active & Standby State: When both connections are enabled, the Primary WAN will be active, and the other one will be standby. If the active connection fails, the standby will become active to maintain uninterrupted internet connectivity.
Primary WAN: The Primary WAN will be active when both connections are available at the same time.
Auto Failback: When the primary connection fails, the standby WAN takes over. If Auto Failback is enabled, the connection will failback to the Primary automatically when it resumes.
You can also manually activate the standby connection at any time.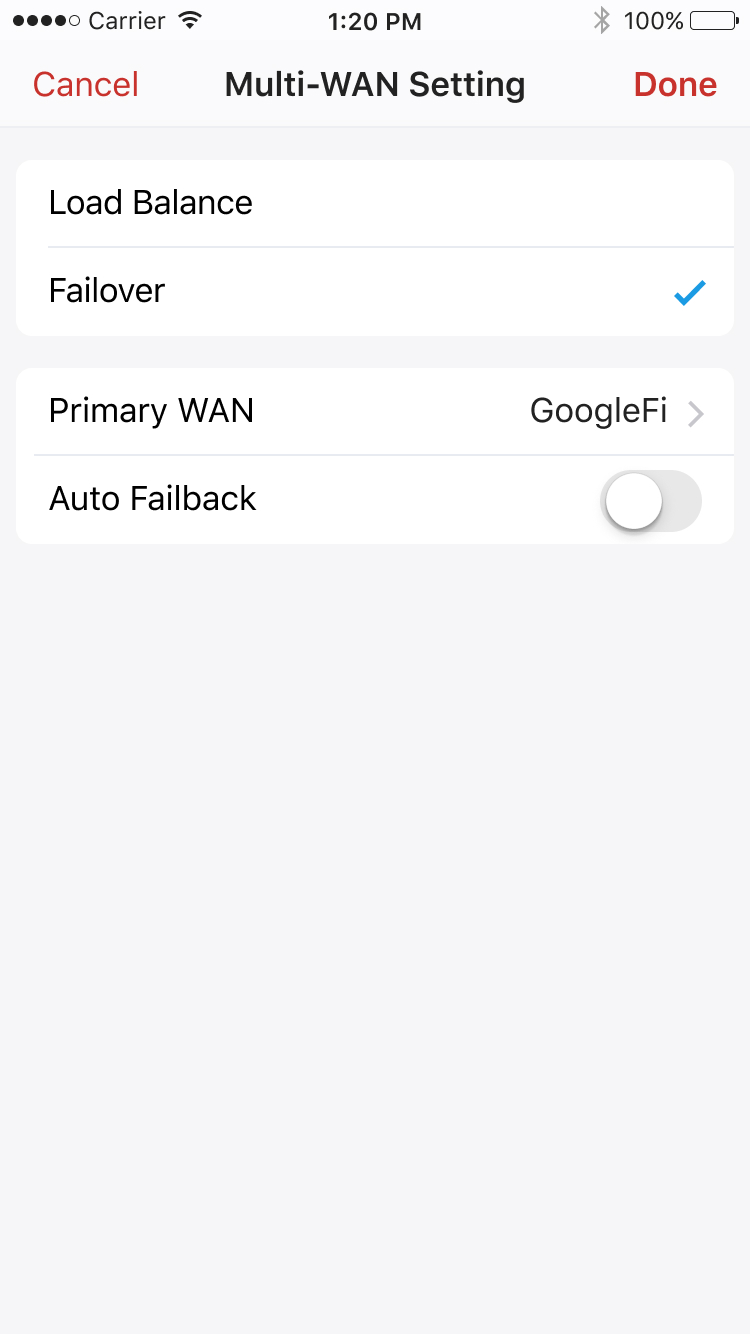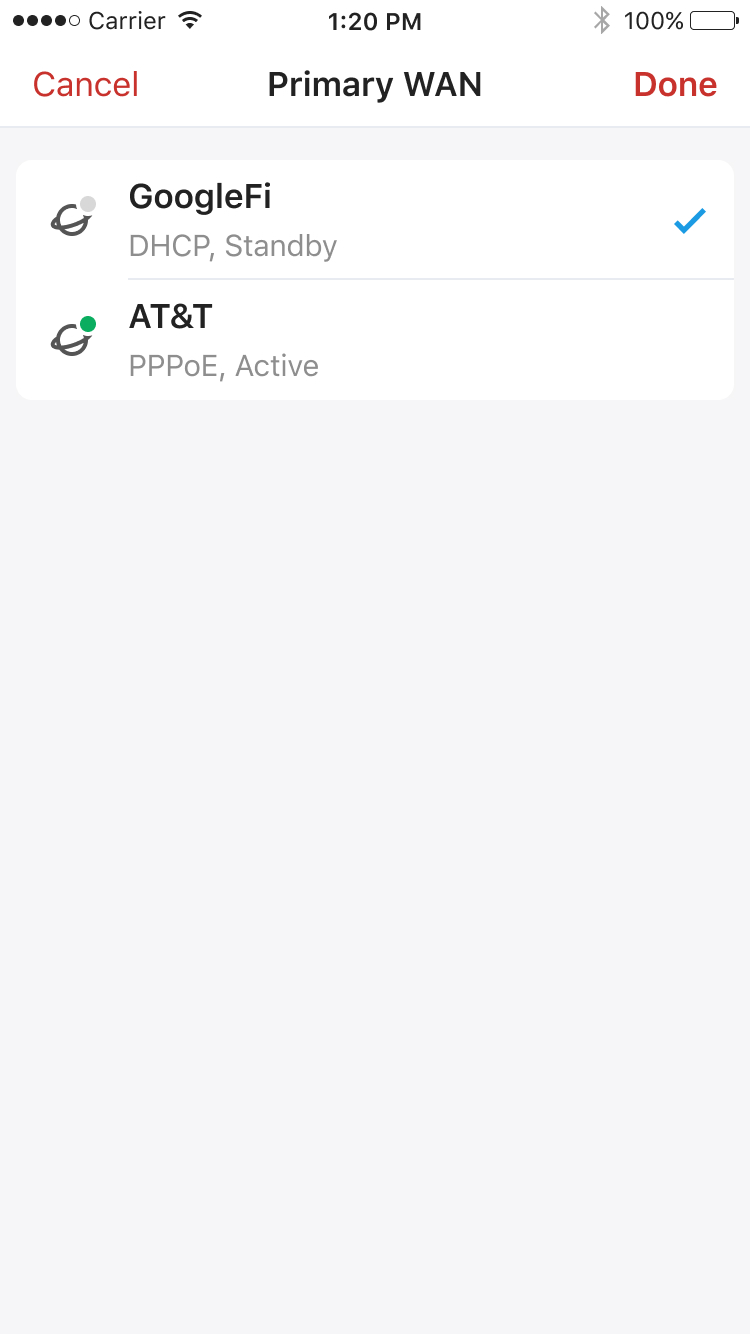 Load Balance:
Load balancing distributes network traffic across multiple networks. It helps improve the responsiveness of internet access and ensure no single network gets overloaded.
Weight Ratio: Load balance allows you to set a relative weight for each WAN connection. The weight is defined as the percentage of traffic sent through the connection.
If one of the connections fails, the other will take over all the traffic.