This function is available Firewalla box version 1.971 or later
Like your home plumbing system, your internet access can be congested and backed up. This will result in buffer bloat which increases the delay in your network.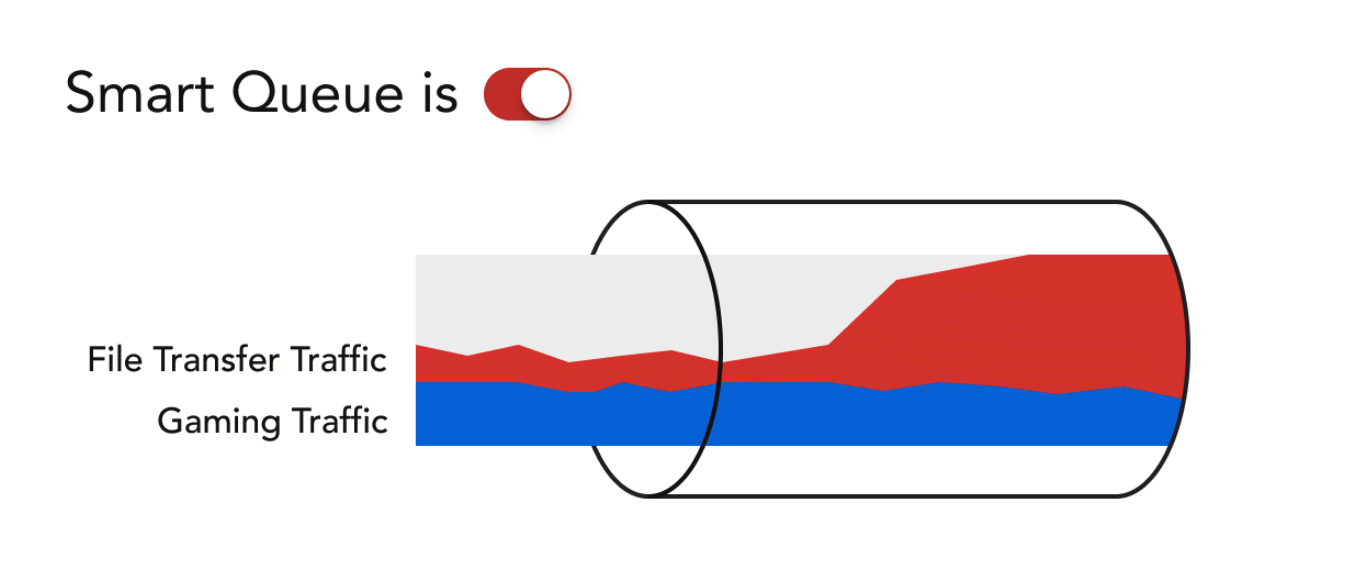 Smart Queue Management helps you to decongest your network, decrease buffer bloat, and allows you to have better zoom/Webex ... calls. This feature can be turned on with a single button, and if needed, you can further customize the policies behind it.
Underneath the covers, the smart queue management feature can be broken down into these features:
1. AQM (v1.971)
Active queue management is the policy of dropping packets in the network before that buffer becomes full, often with the goal of reducing network congestion or improving end-to-end latency.
If you turn on the Smart Queue, Firewalla will automatically manage the request queue using FQ_Codel. Other queue types will be supported later.
This is supported by Firewalla Blue Plus as Simple Smart Queue and Firewalla Gold.
2. Rate Limit (v1.971)
Firewalla can rate-limit with the following targets
Device, Segment, and all Internet
Category of traffic (video, gaming ...)
IP Address/Range
Port
Region
you can create specific Smart Queue Rules to limit the maximum bandwidth matching traffics on any specific device/group/network with a schedule. Smart Queue rules are configured the exact same way as to how the rules are configured.
This is only supported on Firewalla Gold.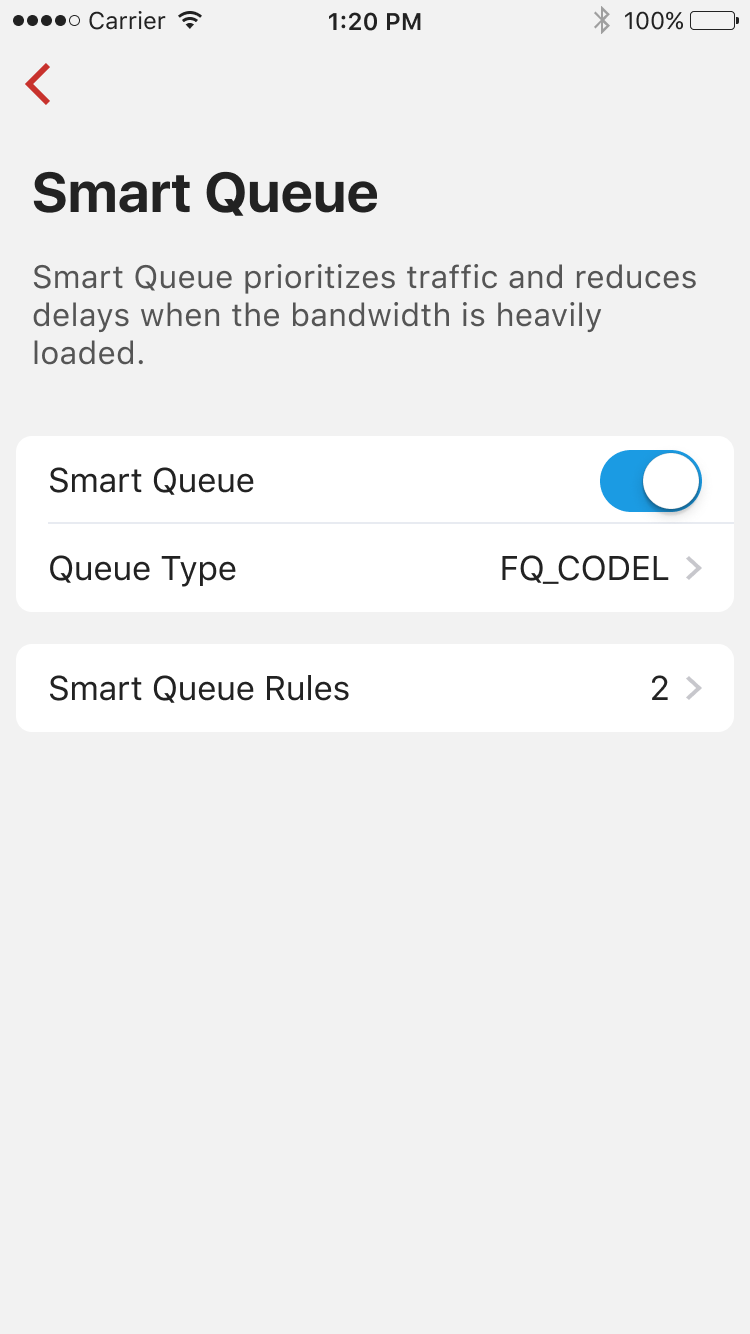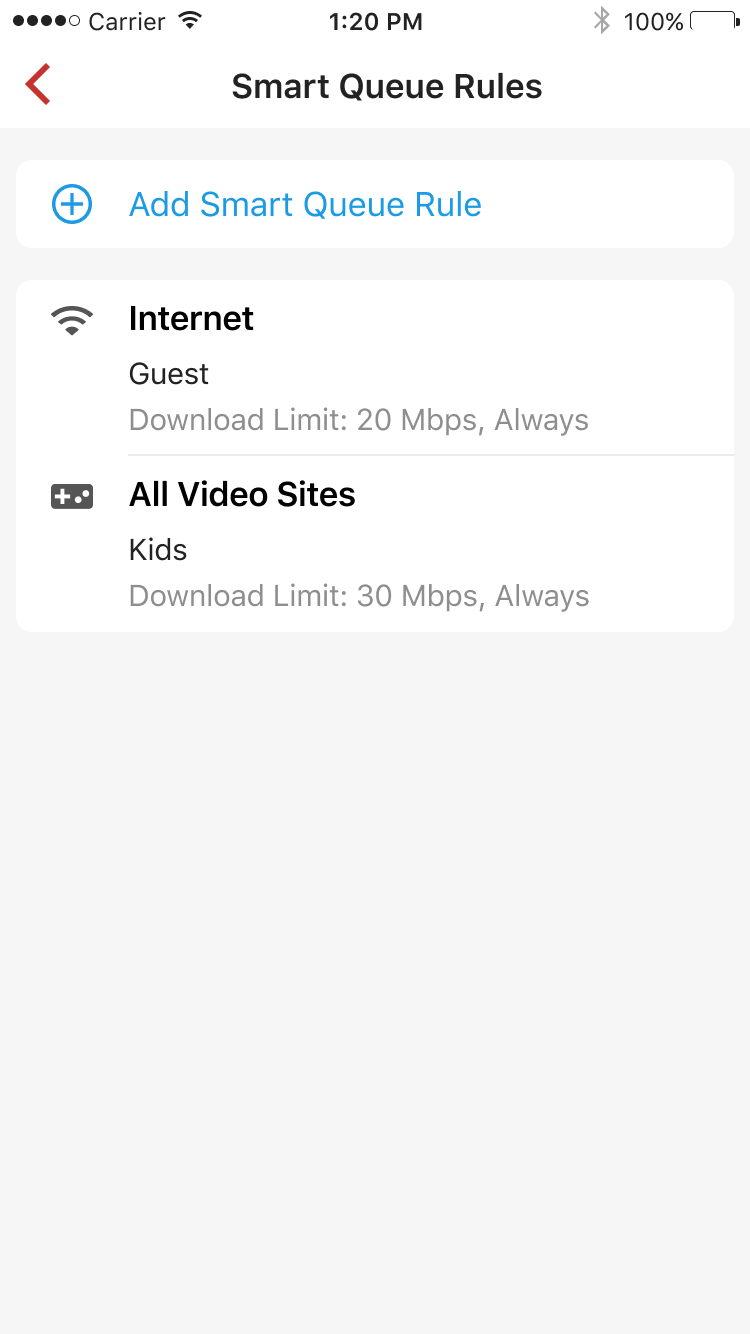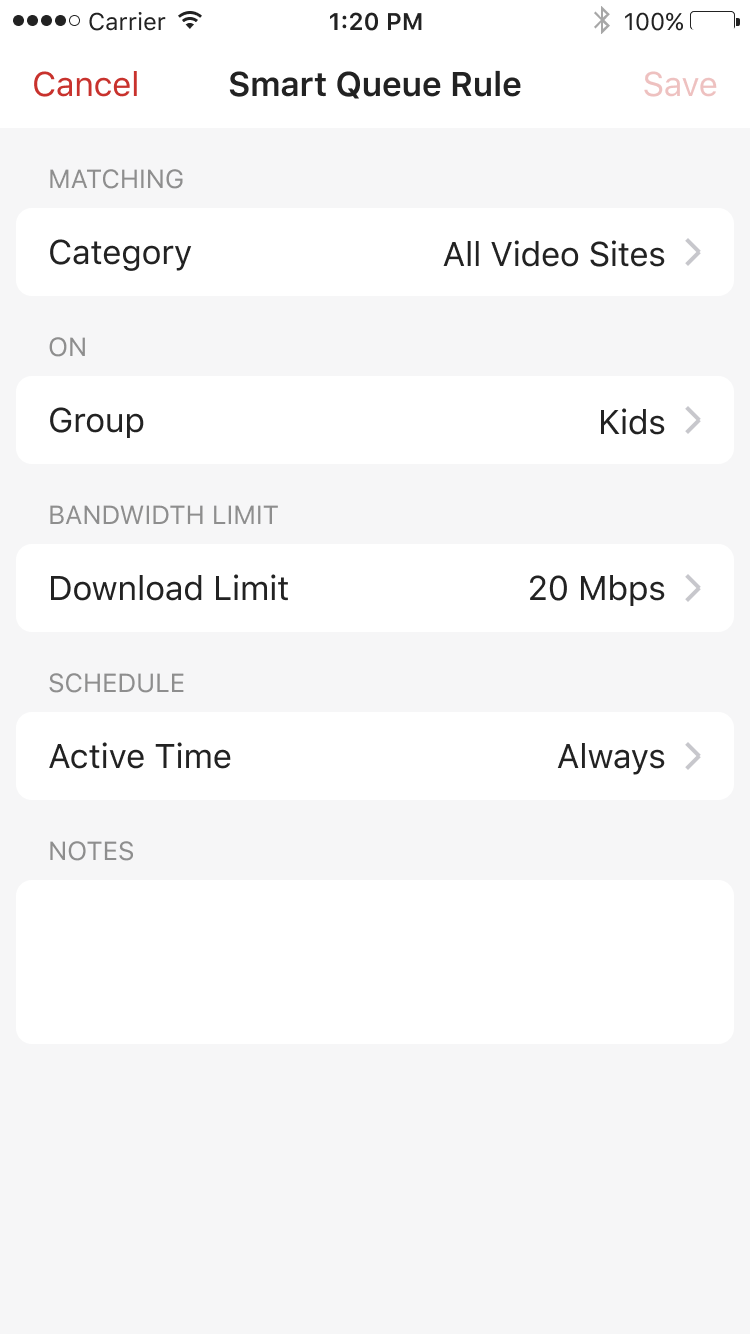 3. Traffic Prioritization (v1.972)
Given a traffic type, mark the priority of that traffic. (not yet implemented)
This is only supported on Firewalla Gold.