This feature requires:
Firewalla Box version 1.966 (

Beta

) + iOS App version 1.36
To join Beta: settings->advanced->beta program and turn beta 'on' 
Learn more on Firewalla Beta Program
Large Bandwidth Usage Alarm
Firewalla is able to monitor your network's bandwidth usage and notify you when a device has consumed a large amount of data relative to your other devices in a short period of time.  This notification/alarm can be used to automatically detect and control devices who are draining bandwidth from your network. 
Example: Device Goldwalla has consumed 4.12 GB data during the last 2 hours, which is 86.06% of the data usage of all devices in the network. Combined with the device behavior analysis algorithm, Firewalla decided this is unusual and triggered an alarm. 
Tap on the alarm to dig into details, it will show you 3 sections:
Device - Which device has been transferring data.
Data Transferred - Data transferred on the device in the last 24 hours. 
Top Destinations - Top 5 destinations that have been transferring data to this device, during the period of time.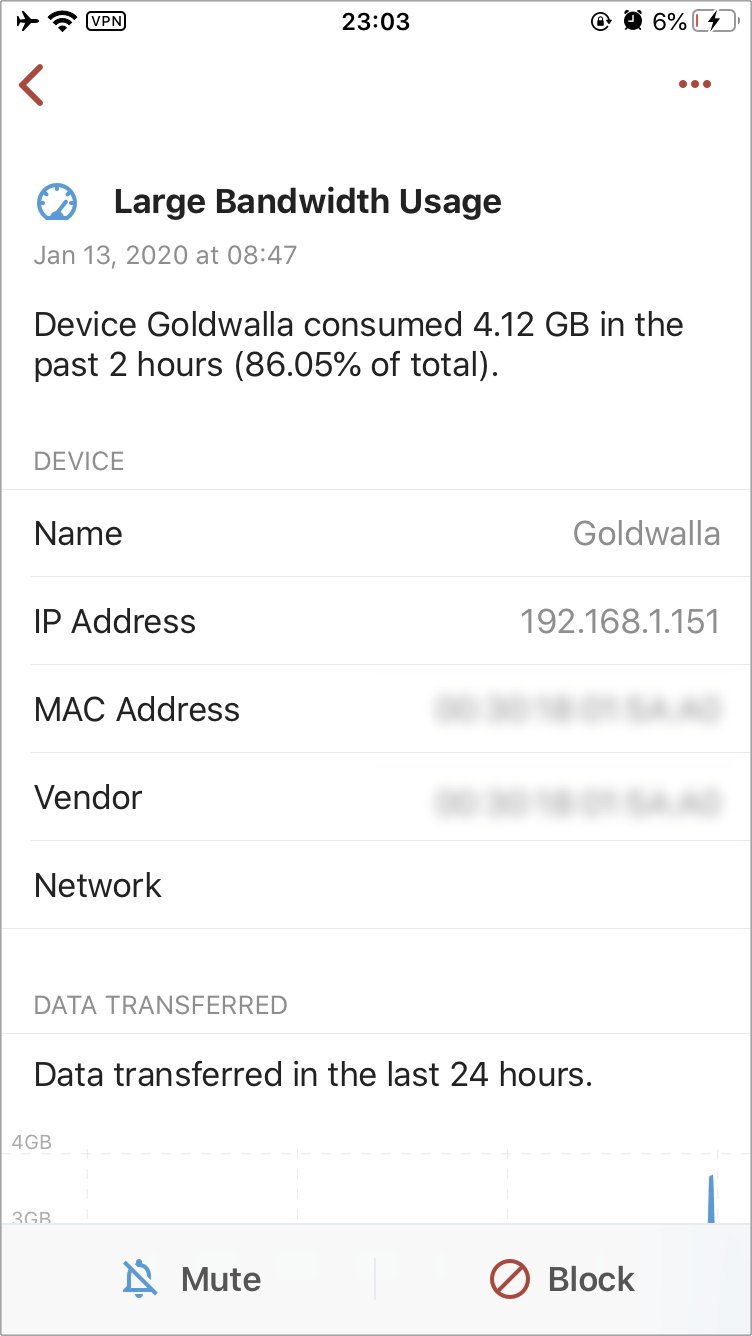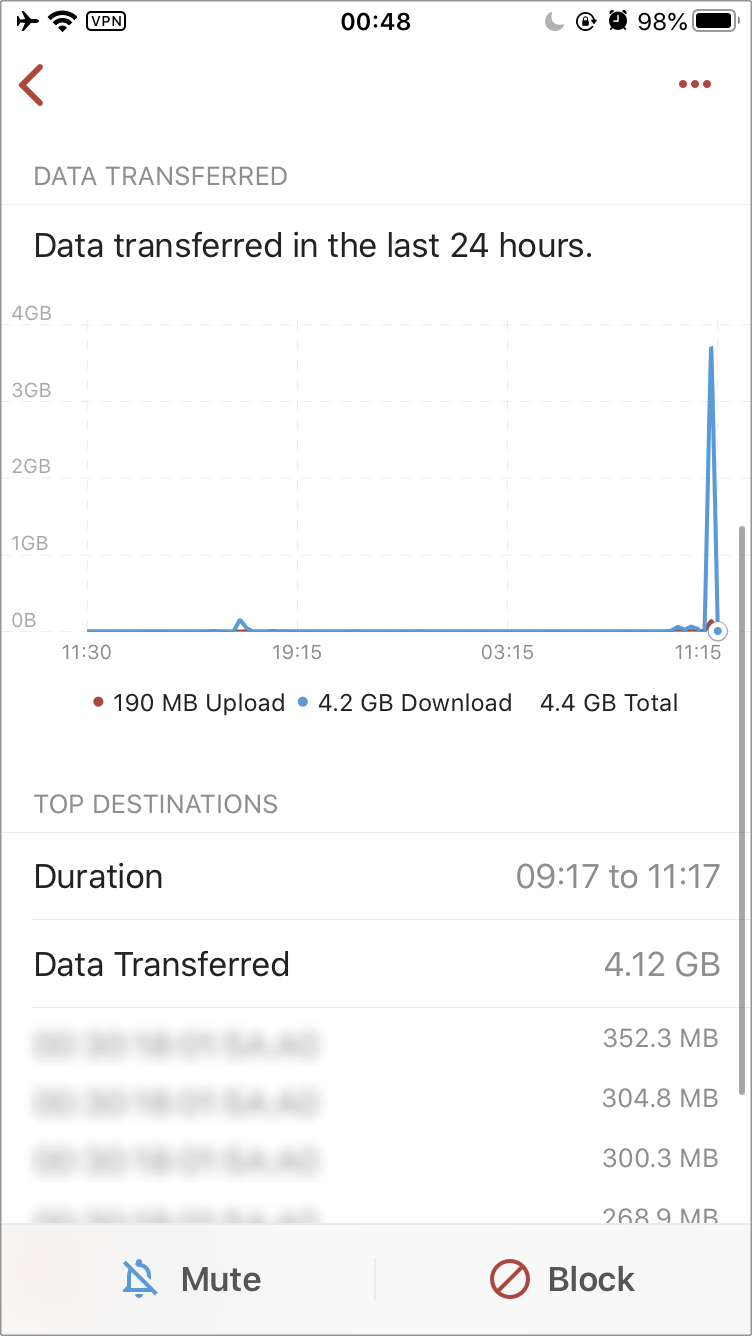 Monthly Data Plan Alarm 
Firewalla generates Monthly Data Plan alarms when the data usage exceeds 80%, 90%, 100% of a given threshold within a month. User can configure the data plan threshold and the reset date of each month. 
You can set Monthly Data Plan Alarm to "Send Alarm Only" or "Send Both Alarm & Notification". A configuration section will be shown to let the user specify :
Data Usage Plan - How many data you plan to use in a month.
Reset Date - It will be considered as the first day of the monthly cycle.
NOTE: If the alarm setting is set to "Mute", this feature will be turned off since Firewalla will no longer generate alarms.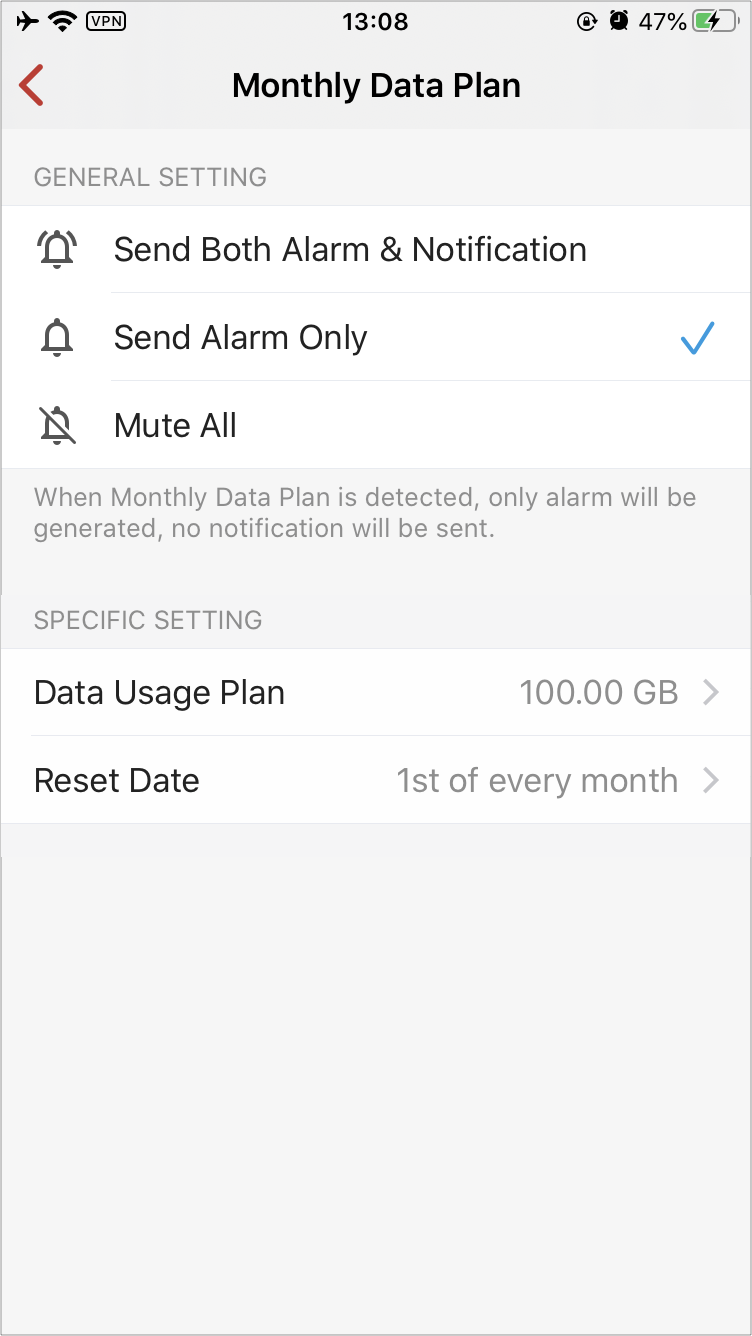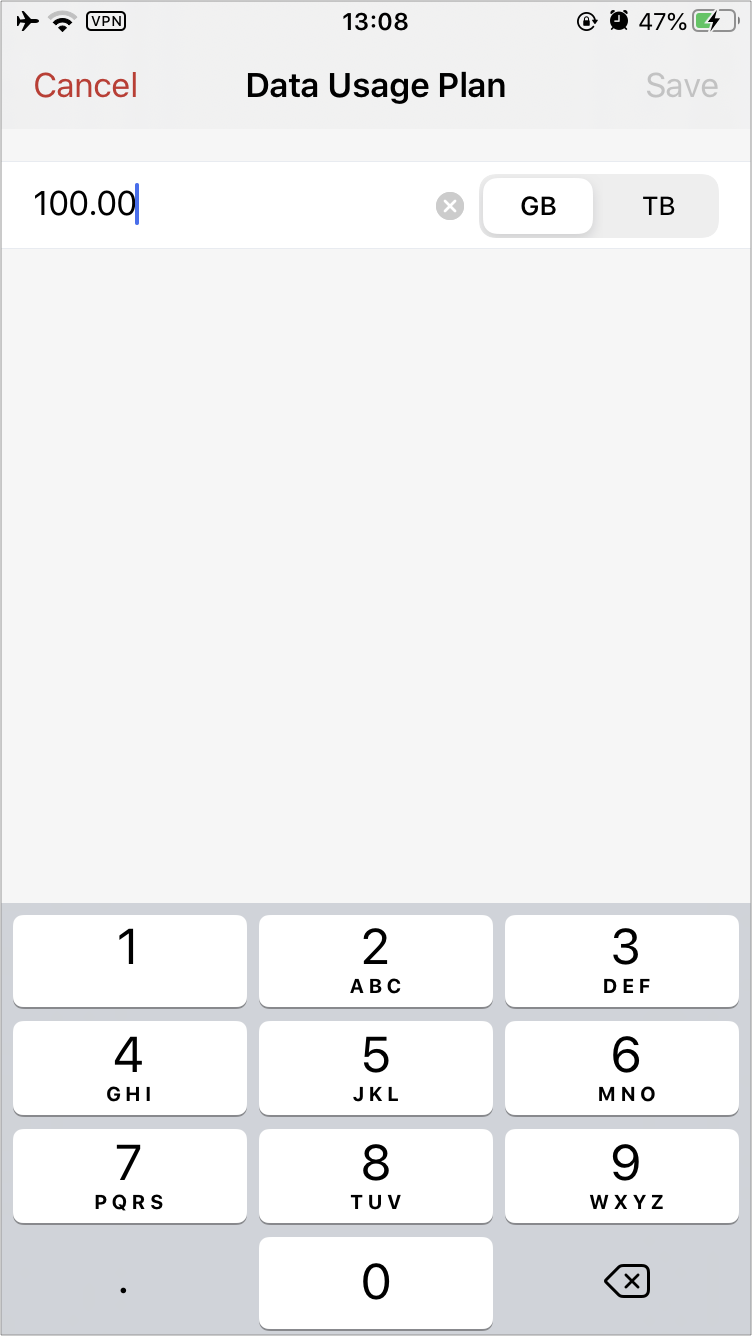 Example: The network has consumed 148.16 GB during the month, and the data plan is set to 100 GB. When the data usage reached the planed threshold, Firewalla will generate a monthly data plan alarm.
The alarm detail will show you 3 sections:
Data Usage - How many data used, how many exceeded, how many days left in the cycle.
Data Transferred - Data transferred on the network during the cycle.