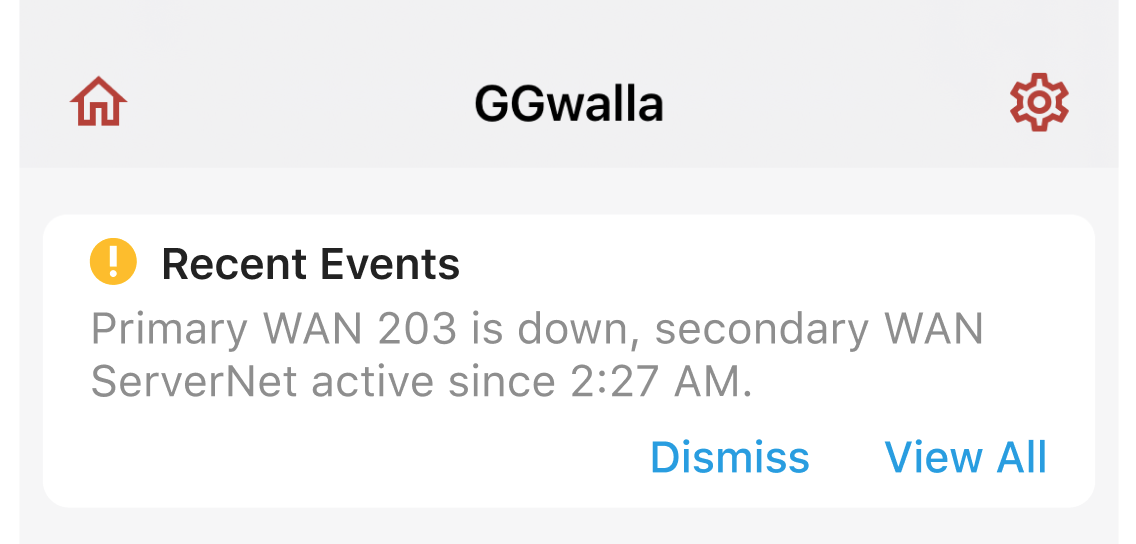 Firewalla continuously and automatically tests your WAN connection. These tests can tell you if:
Your WAN is disconnected or has been restored
Your network experiences a dual WAN state change (switch/failover)
An Ethernet Port connected or disconnected
This feature can help you to identify various ISP-related issues and help you to maintain a better network. You can see a history of WAN connectivity events in the Network Events list, which can be found in Main App -> Settings -> Events or Network Performance -> Recent Events. To learn about all the types of network events that Firewalla logs, read our article on Network Events.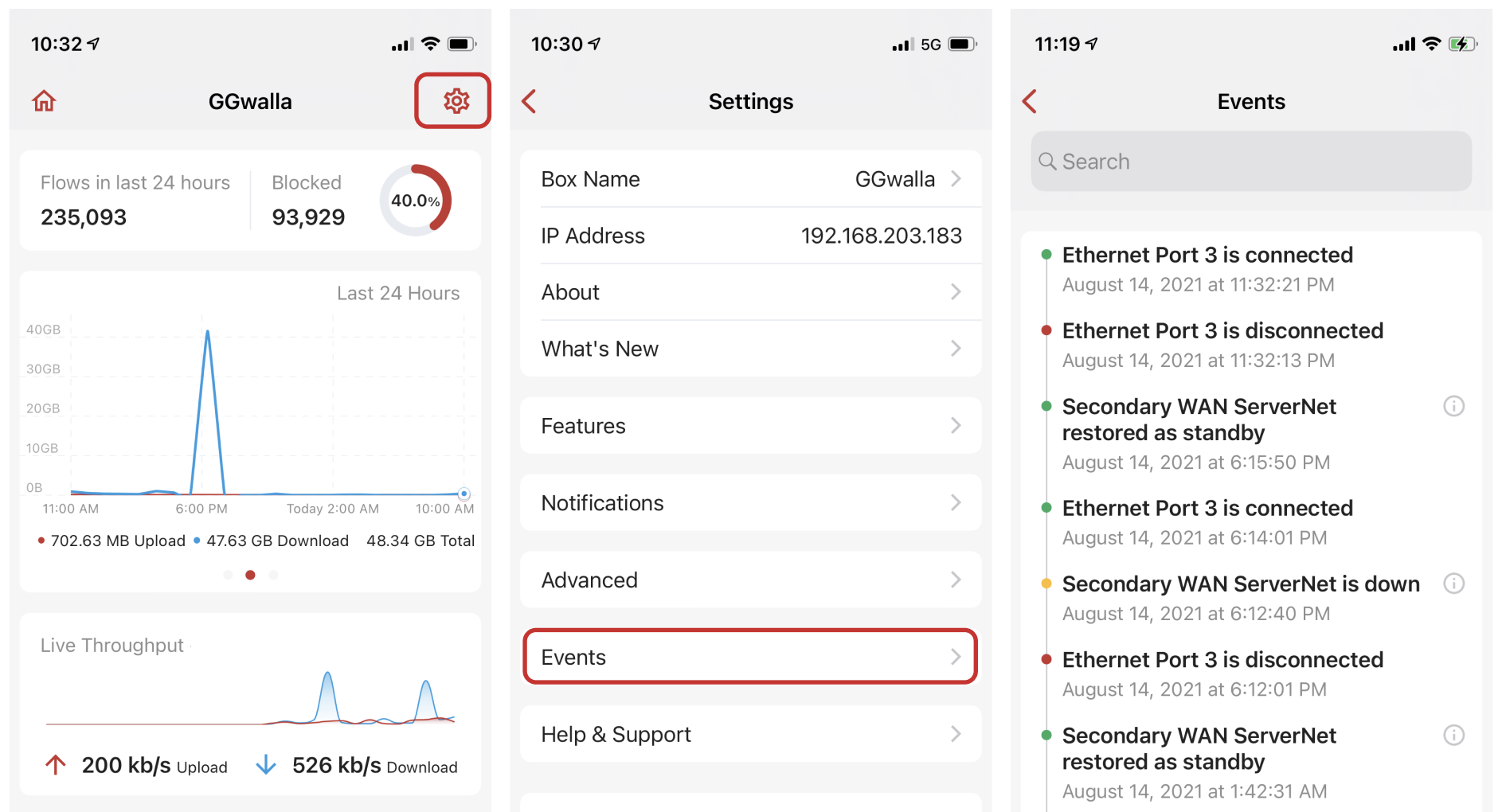 Firewalla Gold / Purple can automatically test your ISP network using network pings and DNS queries. Your box can log WAN connectivity status changes using Events and will display a notification on the main screen of the Firewalla App. If your ISP is unstable, these events will help you debug or learn more about why the problem occurred.
Firewalla Blue Plus is only able to generate Ethernet port connection events.
Event Details:
If you tap on any WAN disconnected event, you'll find a list of connectivity test history. With this, you can determine if the issue is related to your ISP connectivity or your DNS server.
Ping tests and DNS tests are used for WAN Connectivity Tests.

If one of the tests fails, your WAN is considered disconnected.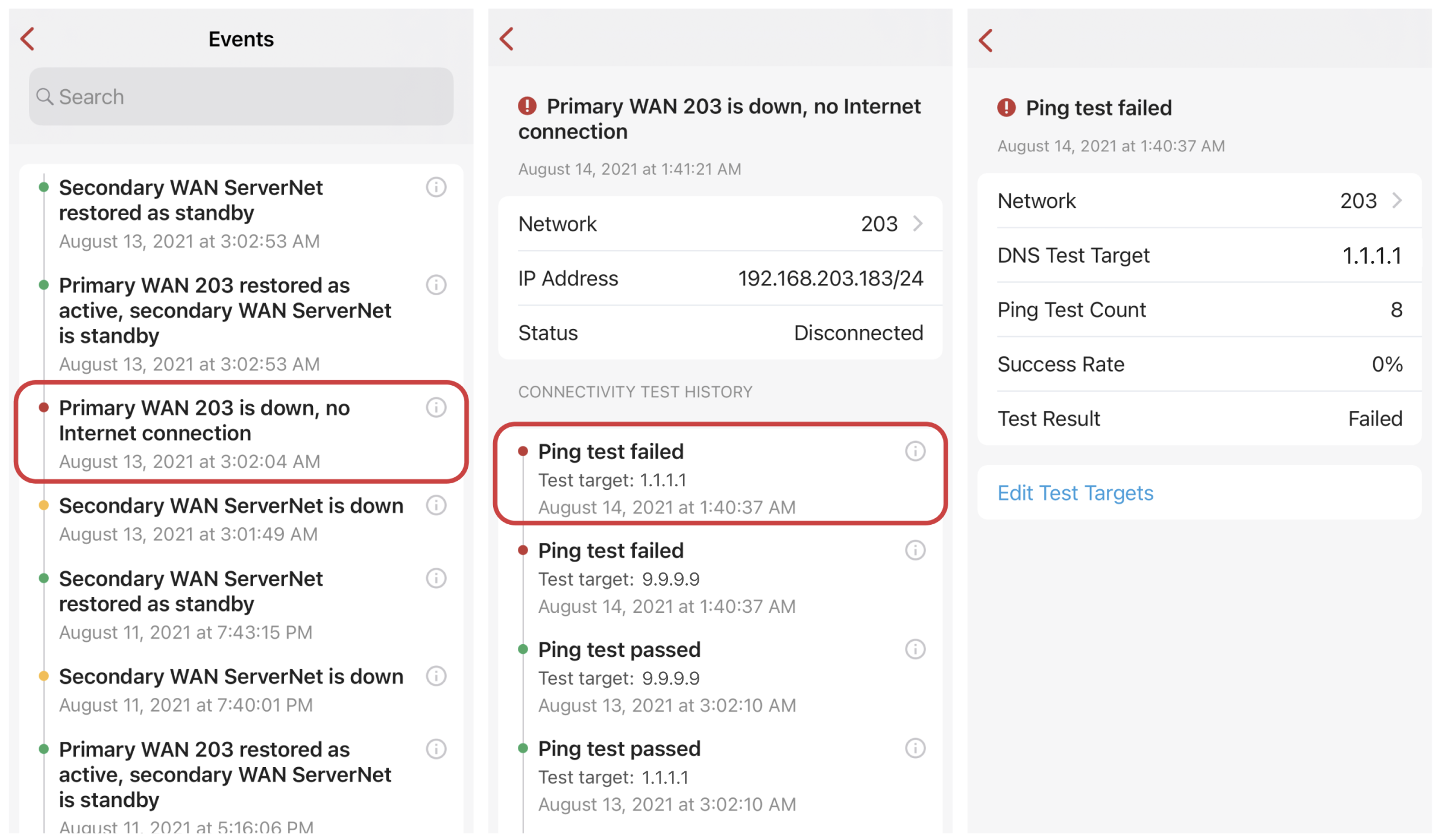 Customize Connectivity Tests:
If you are in a unique environment and would like to change how these tests are done:
O

r go to the WAN Network detail page -> scroll down -> tap Test Target -> tap Edit to change either

Ping Test Targets or DNS Test Targets.

Navigate to Network Performance -> tap Internet Quality -> tap Test Settings -> tap Test Target -> type in a new test target or select a suggested test target.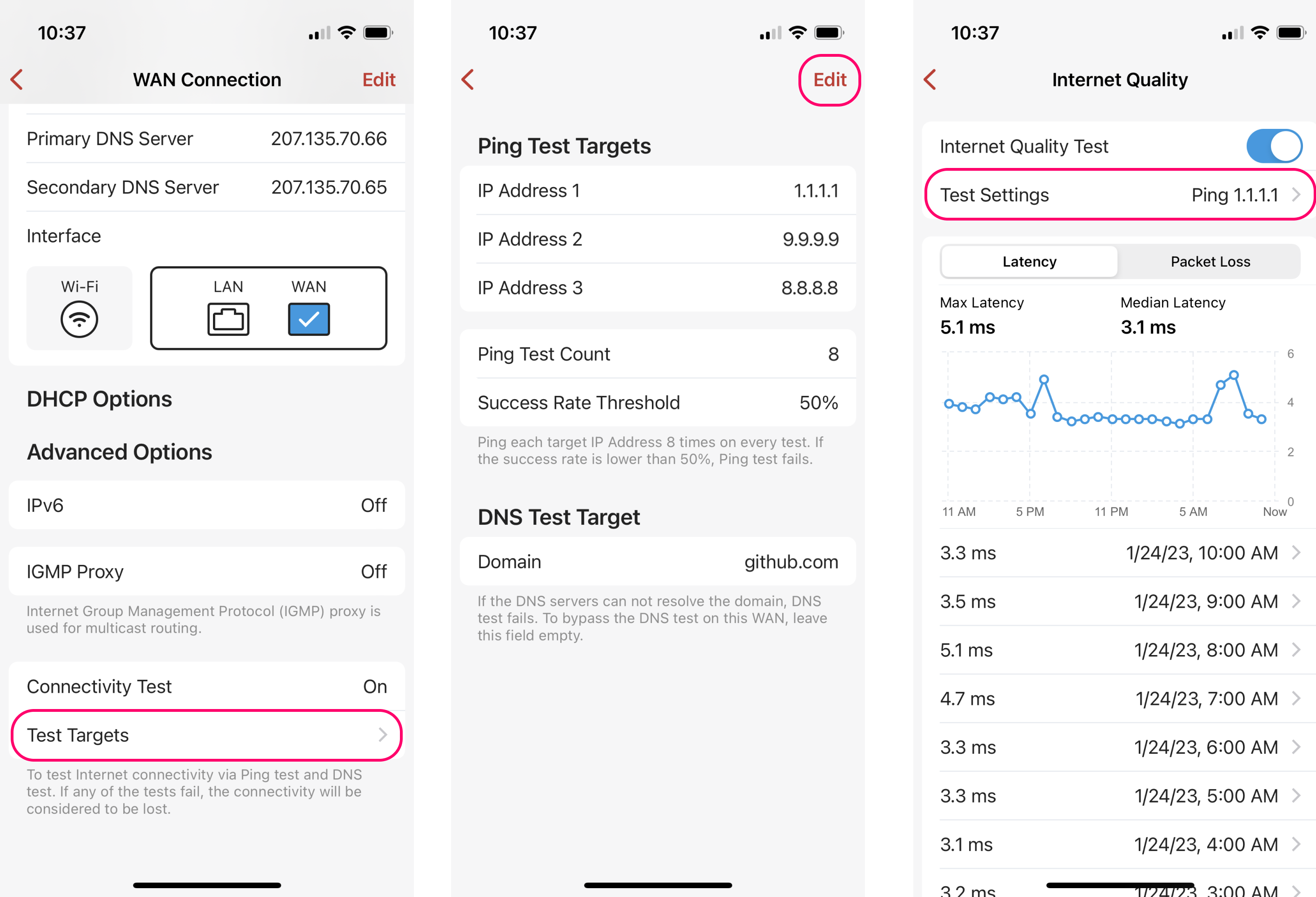 Ping Test Targets:
Up to 3 Ping test targets are supported

You can edit the Ping Test Count and Success Rate Threshold

The test will ping each target several times (Ping Test Count) on every test. If the success rate is lower than the Success Rate Threshold you've set, the test will be considered as failed.


DNS Test
Targets
:
You can edit which domain is used for the test.
If the DNS server fails to resolve the target domain, the DNS test will be considered as failed.