To enable this feature: tap on the "+" button on the main screen, and turn on "New Device Quarantine"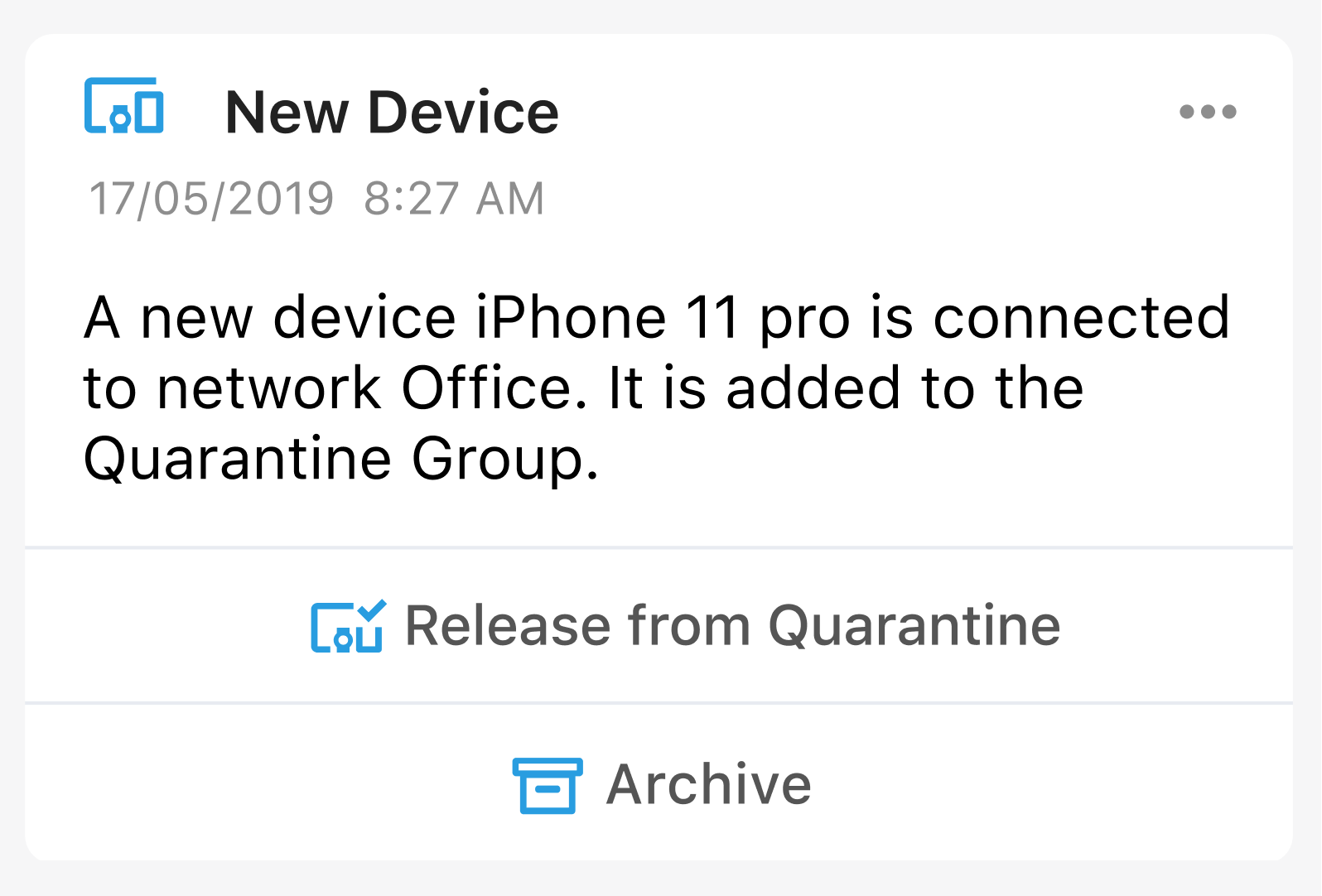 With New Device Quarantine turned on, all new devices joining the network will be automatically placed into a Quarantine group, and an alarm will be generated. You can:
Control the quarantine group with any rules/policies. From blocking adult content to rate limit devices (Gold only).
Have full visibility of the quarantined devices.
Freely remove devices from the Quarantine group.
This feature is perfect for devices that change MAC address at random (iOS 14), and perfect for you to build a super guest network for home and work.
To turn on this feature:
Go to your Firewalla main screen.
Tap on the "+ " more button.
Tap on New Device Quarantine and turn it on
Go back to the main screen, tap on Devices, a Quarantine group will be created on your devices list.
This feature can be turned on for specific networks on Firewalla Gold since App release 1.44.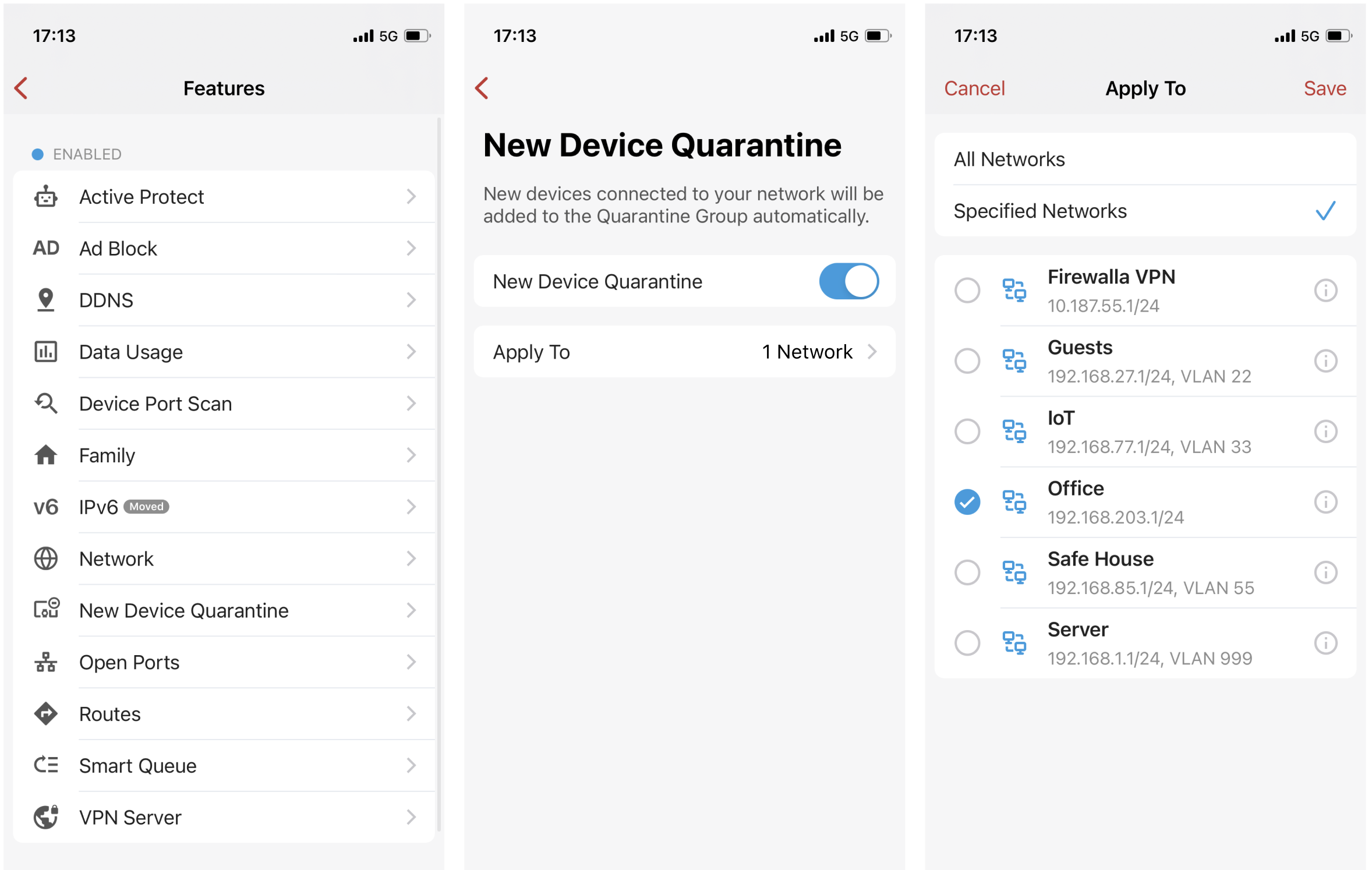 To configure this feature:
New Device Quarantine creates a Quarantine group, with a set of pre-defined rules to block new devices from accessing the internet and other segments of your network.
Block Traffic from & to Internet
Block Traffic from & to All Local Networks (Gold Only)
Like any other device group, the rules applied to the "Quarantine Group" can be customized. You can add or modify the default rules. You can add or remove members from this group like any other firewalla device group.
If the Quarantine group is deleted, the feature will be turned off, and vice versa.
All devices being quarantined will join the device group: Quarantine. To leave the group and release the device from quarantine, you can simply swipe left and tap "Leave Group".