This feature currently is only available to the Firewalla Gold under early access mode.
Like your home plumbing system, your internet access can be congested and backed up. This will result in things like buffer bloat, and increasing delays in your network.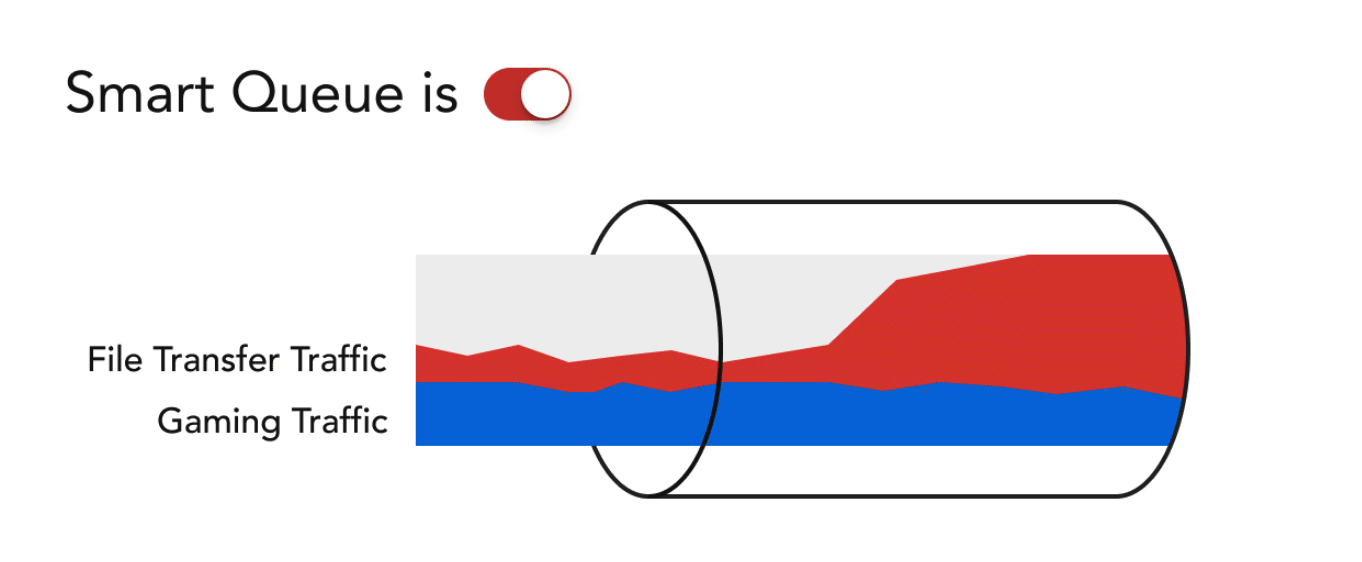 Smart Queue helps you to decongest your network, decrease buffer bloat, and allows you to have better zoom calls. The feature can be turned on with a single button, and if needed, you can further customize the polices behind.
Underneath the covers, the smart queue management feature can be broken down to these features
AQM (v1.971): Active queue management is the policy of dropping packets in the network before that buffer becomes full, often with the goal of reducing network congestion or improving end-to-end latency. Firewalla uses fq_codel

FQ_Codel (Fair Queuing Controlled Delay) is a queuing discipline that combines Fair Queuing with the CoDel AQM scheme. FQ_Codel uses a stochastic model to classify incoming packets into different flows and is used to provide a fair share of the bandwidth to all the flows using the queue. (source Linux man pages)
CAKE (TBD)

Traffic Shaping and Rate Limit (v1.971): Firewalla can rate limit from the following targets

Device
Category of traffic (video, gaming ...)
IP Address/Range
Port
Region

Traffic Prioritization: Given a traffic type, mark the priority of that traffic. (not yet implemented)
Notes on Traffic Shaping:
To minimize delay we also noticed if you rate-limit your internet download and upload to be 90% to 95% of the allowed bandwidth, you can get better delays when using fq_codel. Please give it a try.
Some of our earlier customers were able to shape video traffic to reduce bandwidth usage. Which reduces the quality of the video from 1080P to 720P.
Traffic Shaping is less effective if your network is not congested.
Supported Platforms