What is VPN Client? 
VPN Client enables you to run an OpenVPN client on Firewalla, and selectively send your device traffic through that VPN tunnel. 
You can do something like sending all Apple TV traffic to a third party VPN server: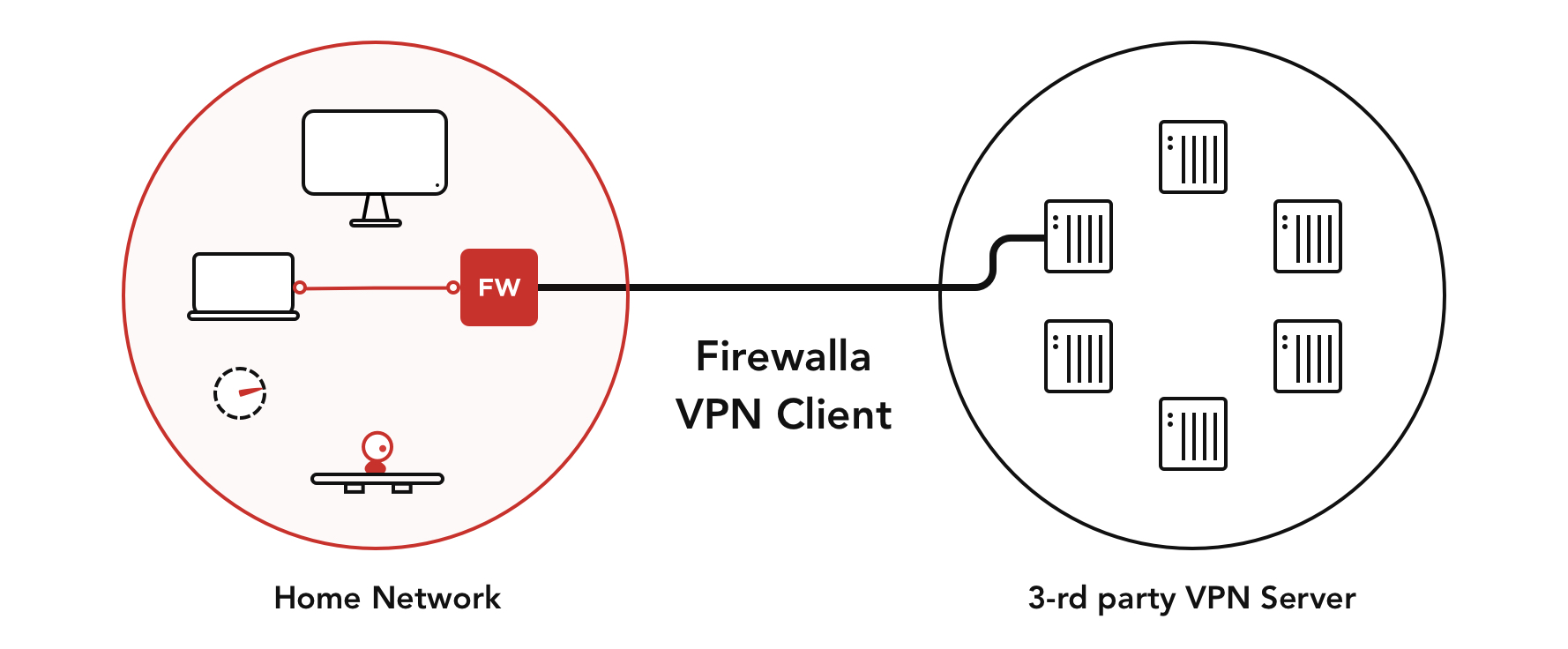 Or you can use two Firewalla boxes to do a client -> server site to site VPN: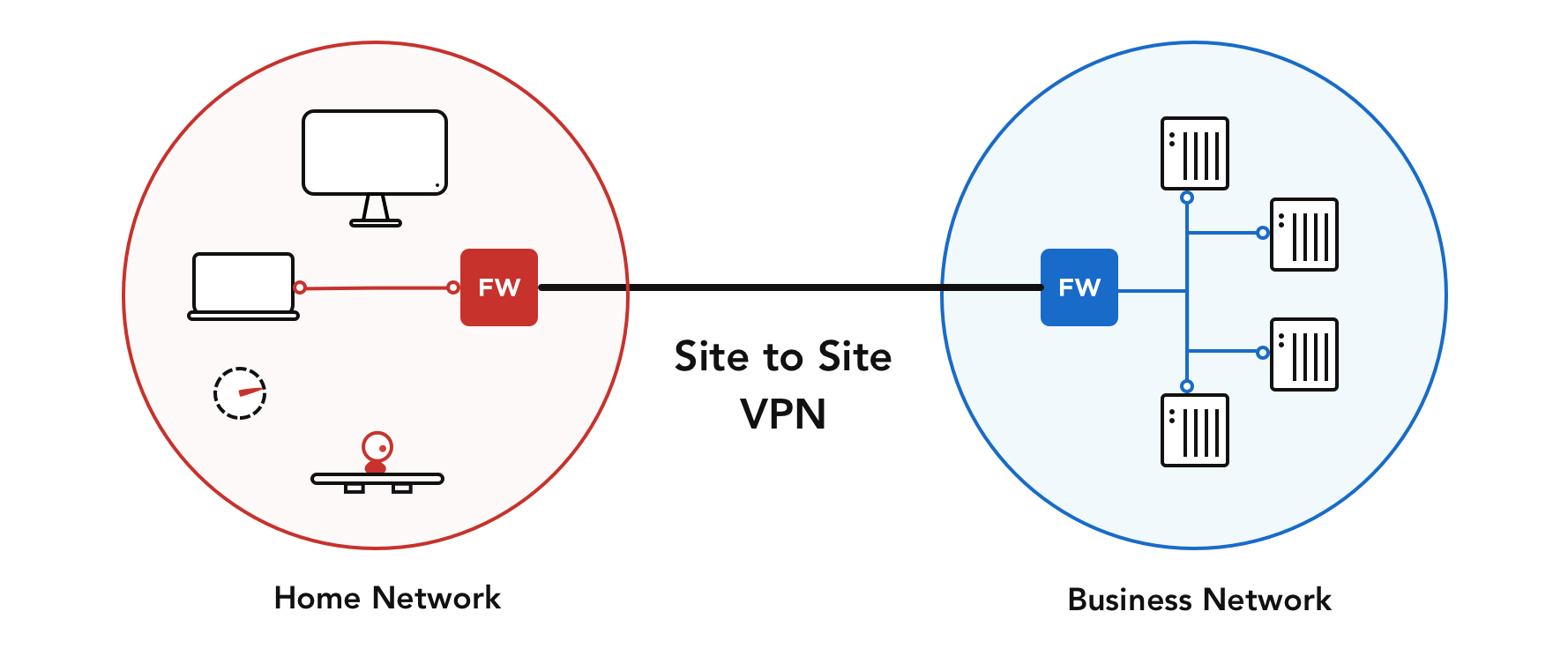 There are some restrictions for now:
Support openvpn protocol only.
Profile name is not editable. 
Require to use Beta Box + Beta iOS App (Android coming shortly after).
Only cert+password authentication is supported (username+password authentication will come later).
Devices using the VPN must be part of the Firewalla overlay network. 
IPv6 traffic is NOT supported, and will NOT be routed to VPN.  Please make sure your router ipv6 is turned off. 
DNS based filtering will not work.   DNS requests will all be sent pass through VPN tunnel.
The device should not use any local DNS servers.  
How to use VPN Client? 
Step 1: Create VPN profile 
Tap on VPN Client button, find "Profile" -> "+" in the upper right corner to add VPN Profile.
There are 3 ways to add a VPN Profile:
1. Import a profile from another Firewalla Box (the other Firewalls Box should have Firewalla VPN Server running on it).
2. Import an ovpn profile from your file system. Usually, the profile is provided by a 3-rd party VPN service provider. 
3. Create a new profile by either copying & pasting an existing VPN server profile (for example, the VPN server you are running in AWS) or from scratch.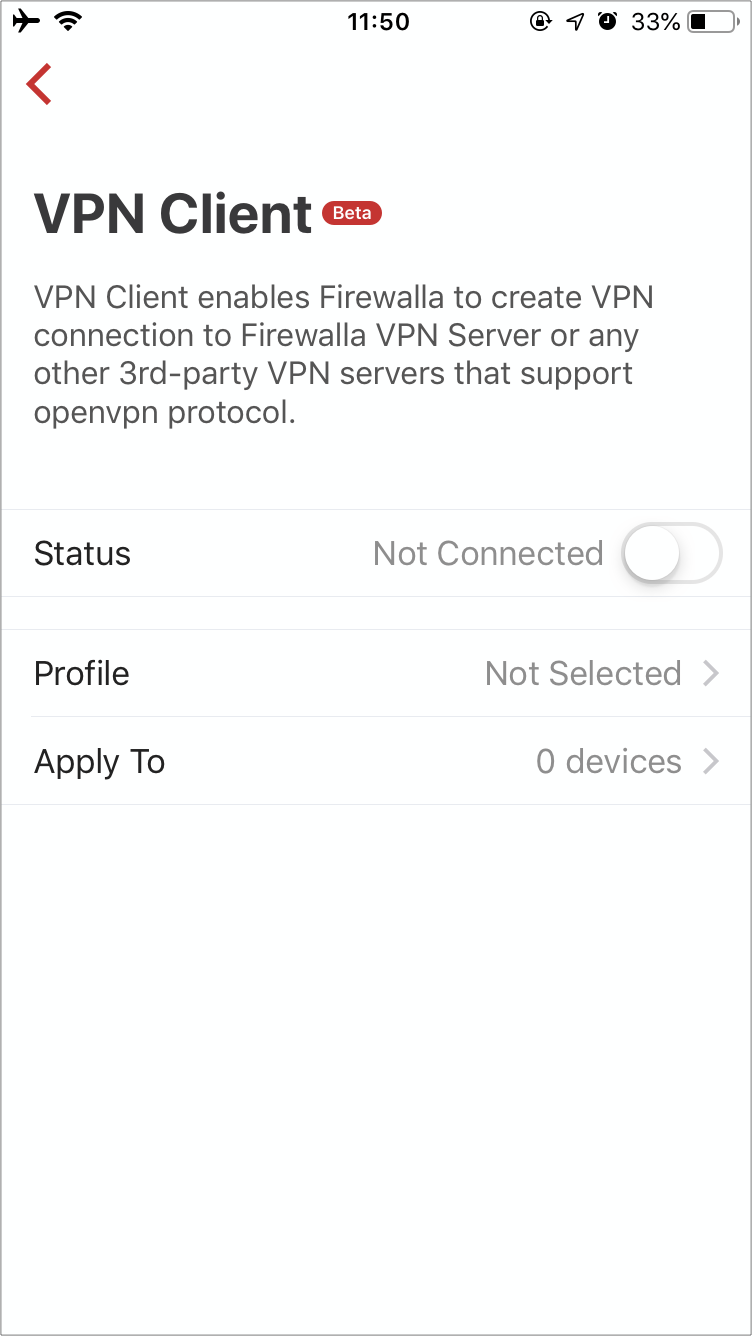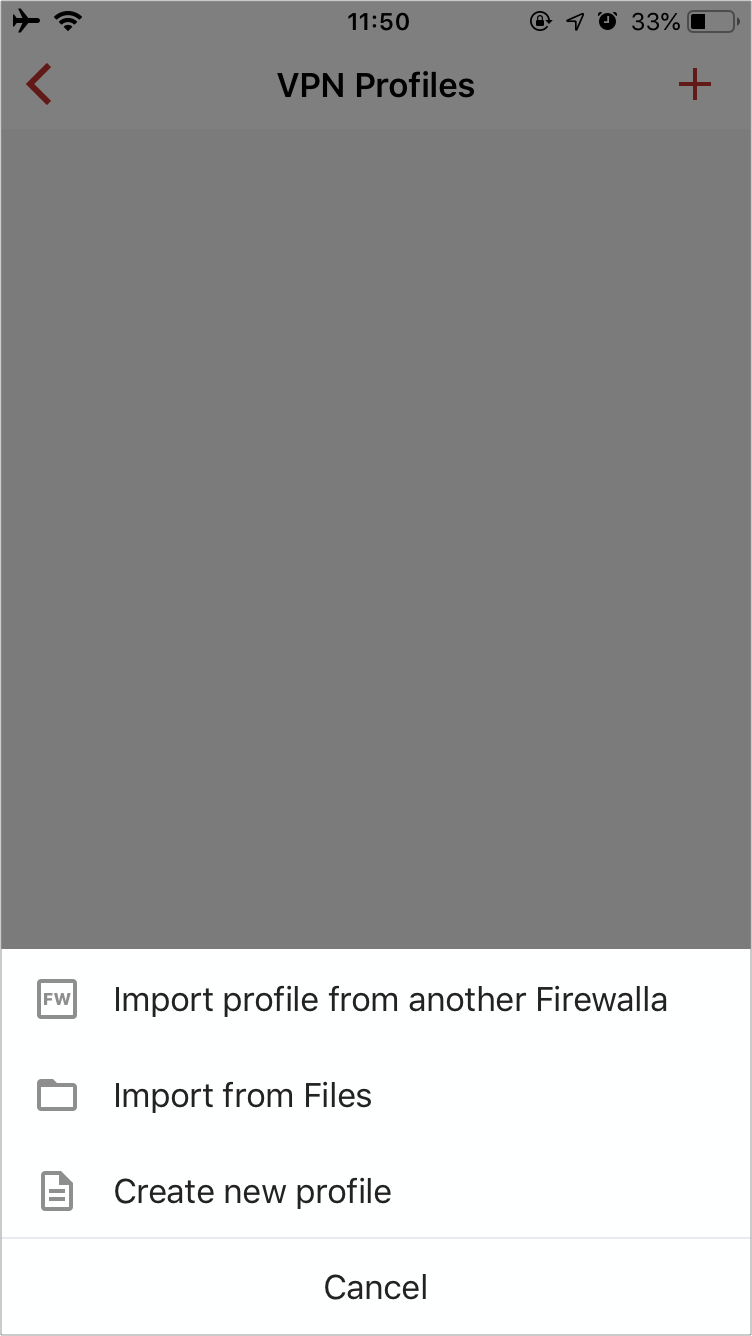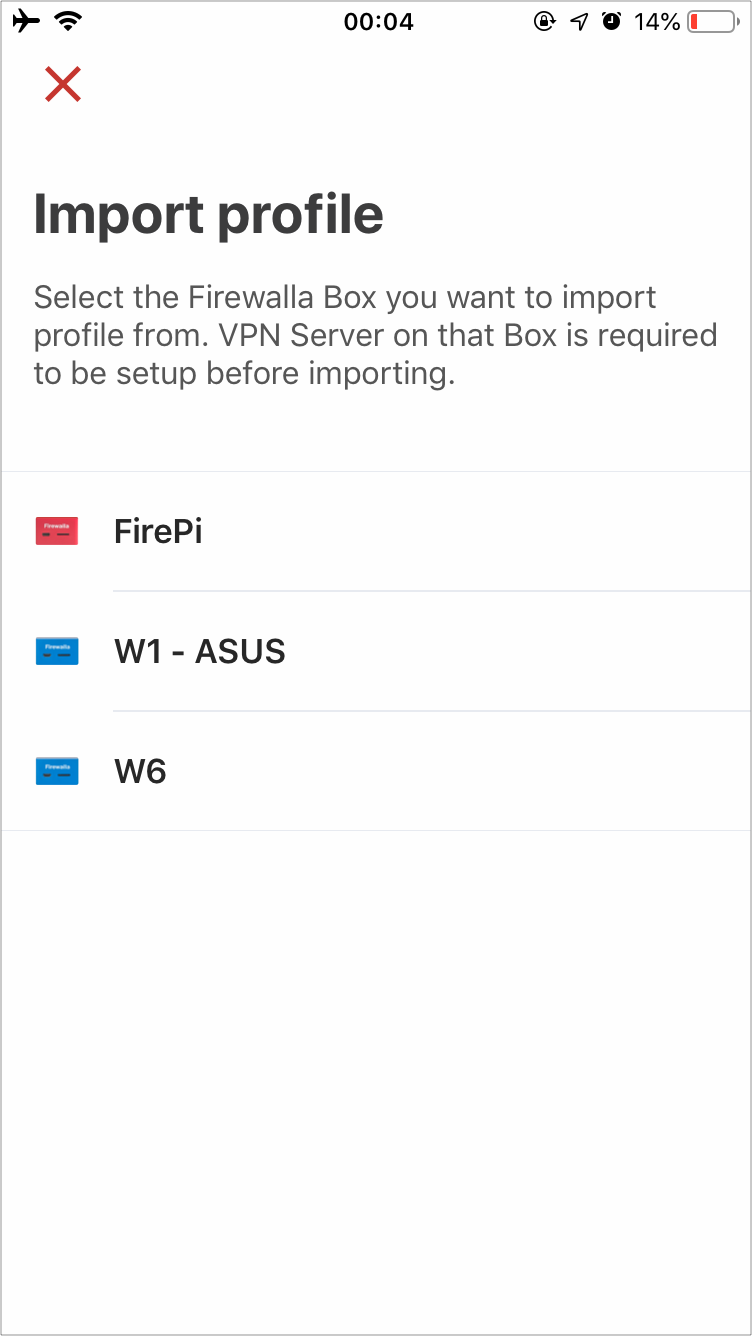 Step 2: Select Devices to apply
You are allowed to selectively channel your home traffic through the VPN tunnel.  Tap "Apply to", select devices from the list, then "Save". 
Note, the selected devices must be part of the Firewalla overlay network.
- If you are using DHCP mode, all your monitored devices are already in the Firewalla overlay network. 
- If you are using Simple mode, you need to manually move your devices to the Firewalla overlay network. This is done by assigning a static IP address to the device.   Here is a tutorial on how to join the overlay network in Simple mode.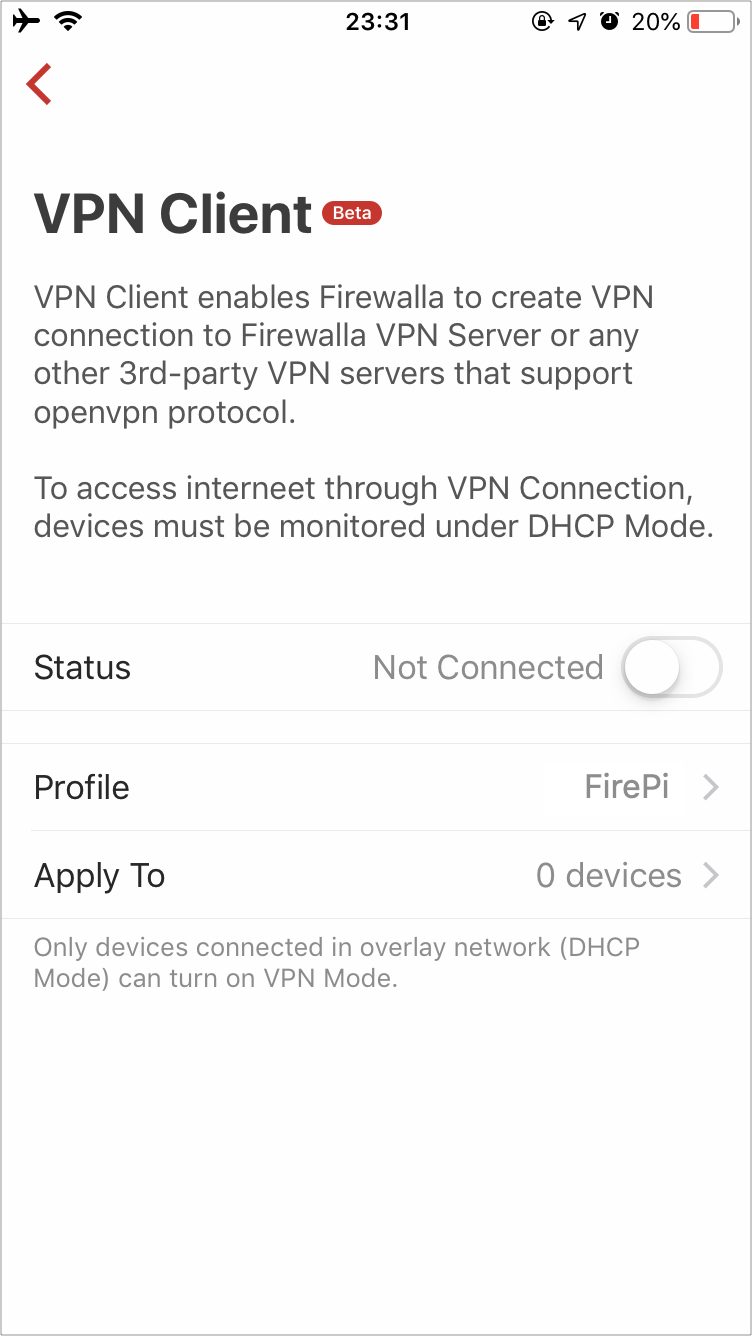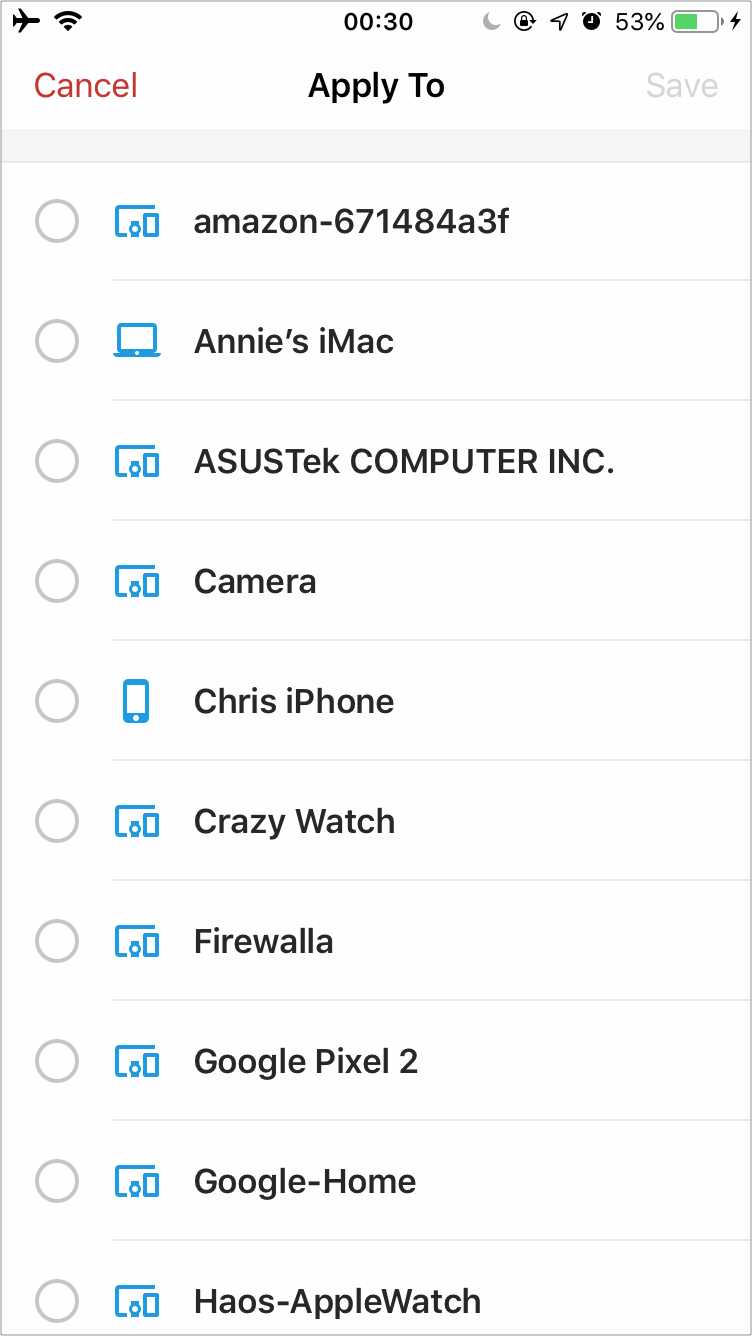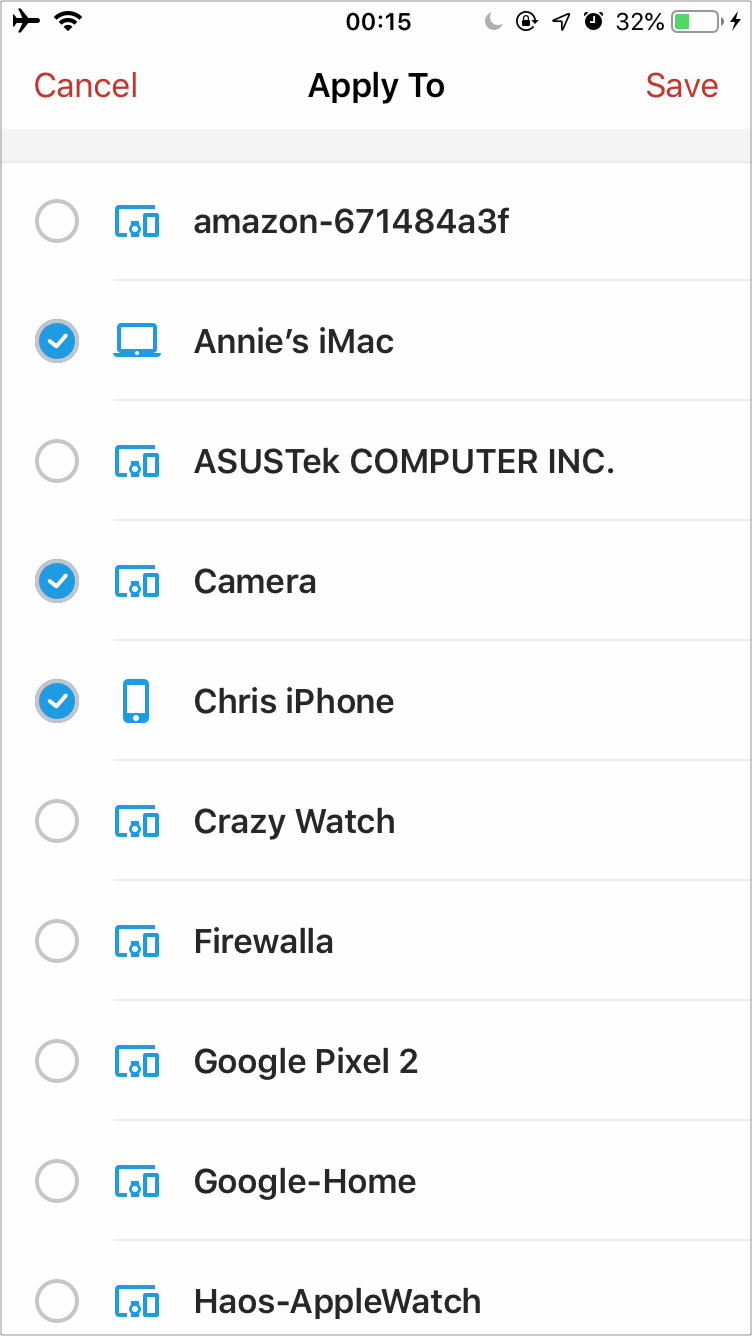 Step 3: Turn on VPN Client service

Switch on the "Status" button, you'll see the status of VPN becomes "Connected".  Or you can go to the device detail page, tap the VPN button to turn on VPN.