12/3/2018 - We are now releasing the latest version of Firewalla App: version 1.29 for iOS, version 2.40 for Android. Requiring Firewalla Firmware release 1.958.
Over the past two months, we have made many improvements based on your feedback. Thank you for your support and keep your suggestion and feedback coming!
Here are the major changes.
1) Schedule of blocking rules
Firewalla now provides the capability of scheduling. In the rule scheduling UI, there are four choices:
Always: blocking always, never expires unless deleted

Every day: blocking during a certain period of a day

Every week: blocking during a certain period of specific days each week

One-Time Only: blocking one time, expires after a configured time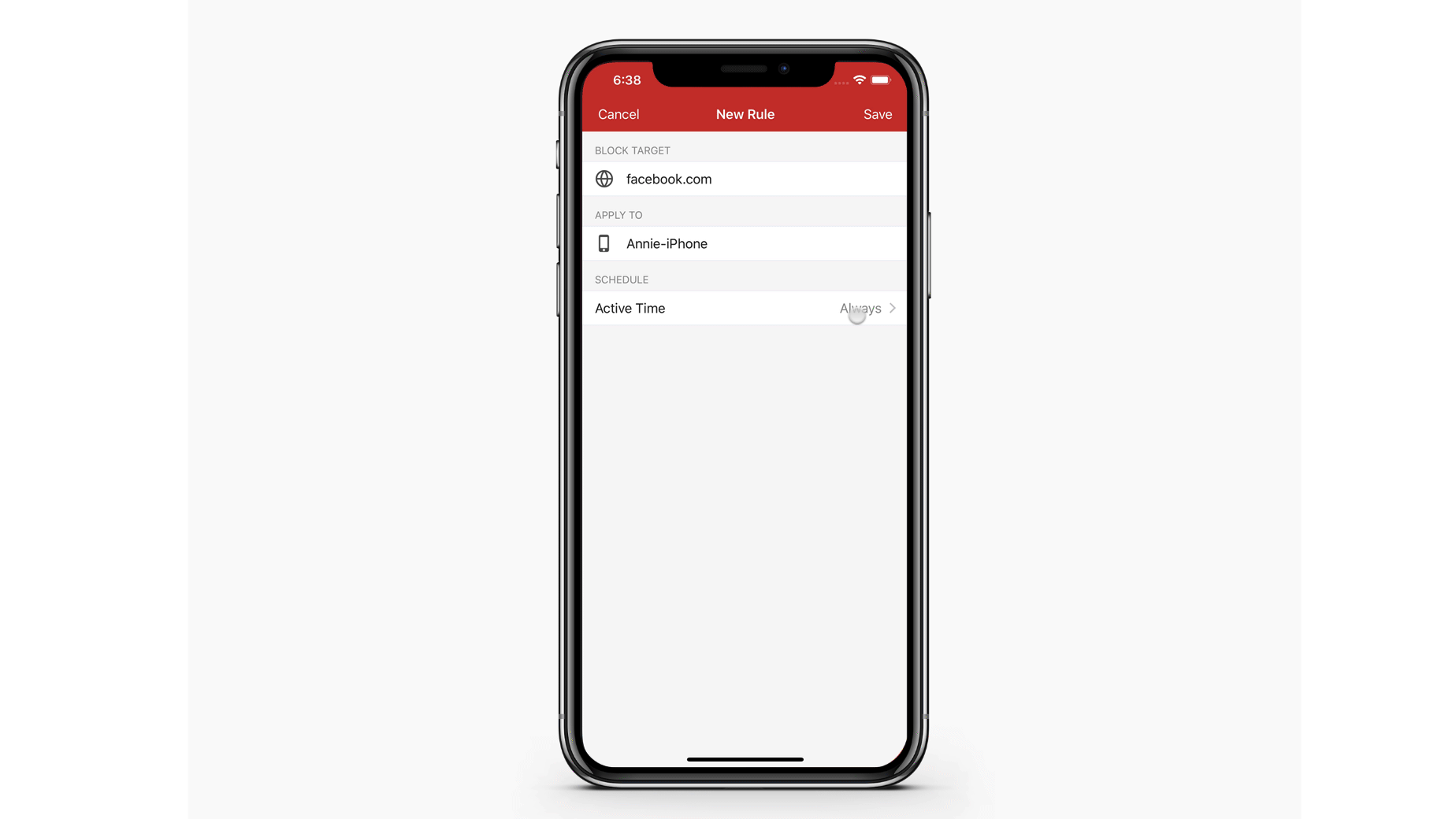 2) Manage alarm generation and receiving notification
We've enhanced alarm settings to allow better control of alarms. Per each category of alarms, it has three choices.
Send Both Alarm & Notification: generate an alarm and receiving notification

Send Alarm Only: only generate an alarm, don't send notification

Mute All: don't generate an alarm and don't send notification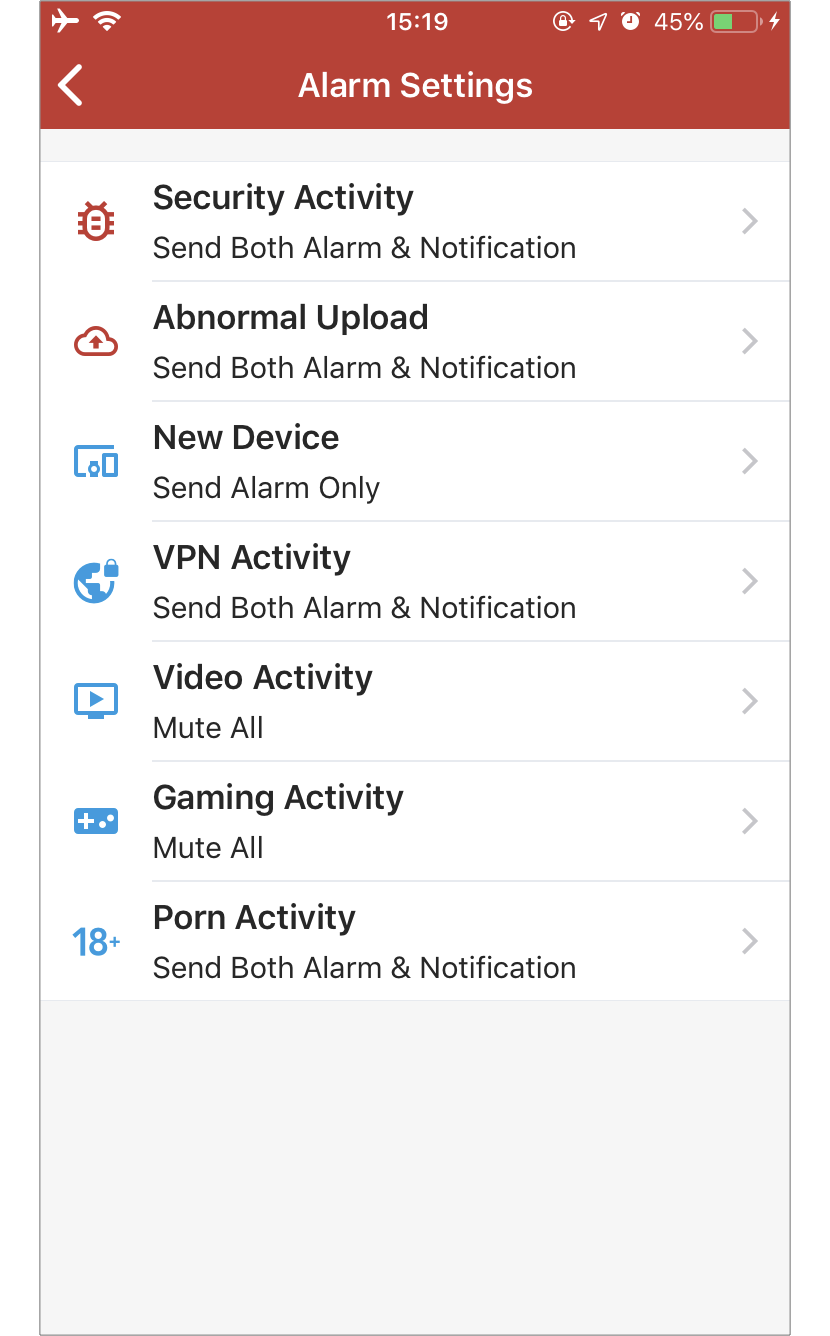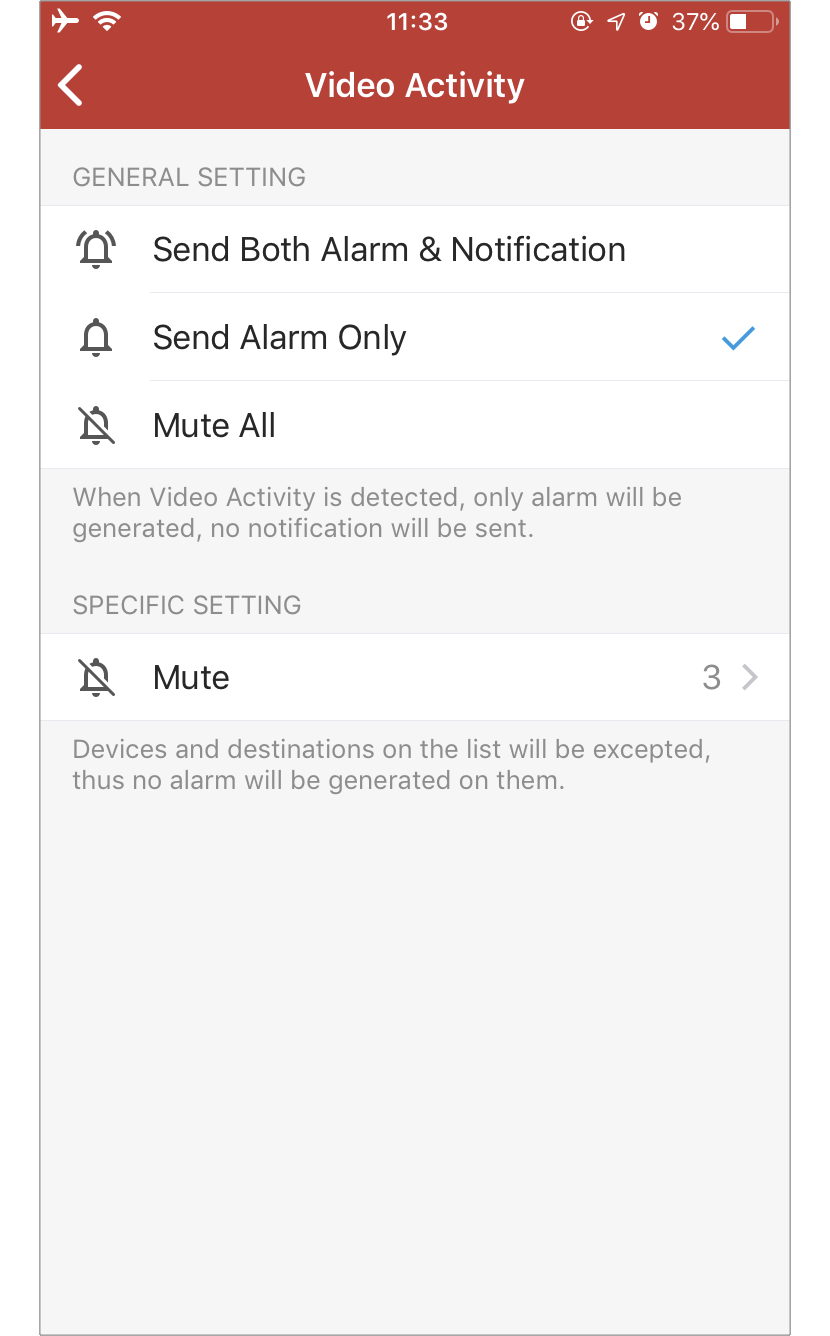 *NOTE: When you receive an alarm, you have an option of "Allow" or "Block". You can view all of your blocking rules in the rules UI. However, you won't be able to see any allowing rules in the rules UI anymore. The Allowed rules are now moved to Alarm Settings UI under the Mute section of each alarm category. The logic behind this redesign is because the action of "Allow" is really just preventing the system from generating an alarm and sending a notification.
3) Device Back Online / Offline Alarm
Generate an alarm when a device is disconnected(Offline) or re-connected (Back Online) to your network.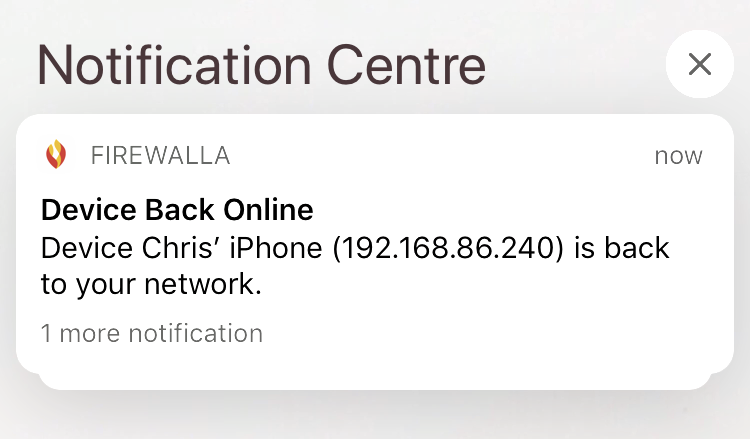 4) VPN
VPN Activity Alarm
If you turn on the VPN Server on your Firewalla box, it will now send you an alarm every time a device is connected to your VPN Server.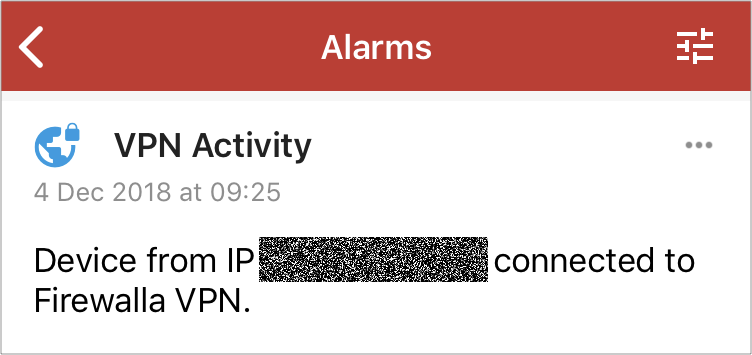 VPN Profiles
Starting from this release, when a new VPN profile is generated, all previous profiles will be invalidated.
5) Manage Rules per device
Under device detail UI, we added "Blocking Rules" section. It displays all blocking rules that applied to this device.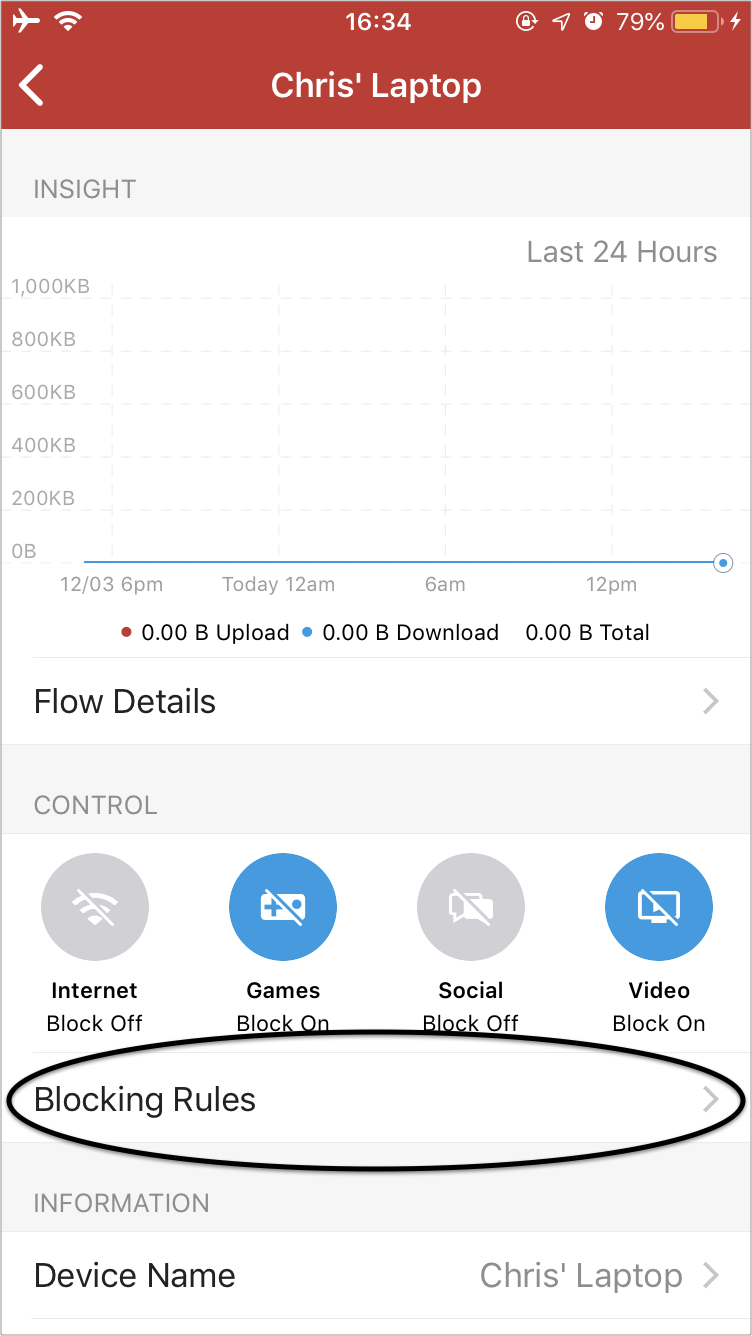 6) Support deleting device
If a device is no longer connected to your network, you can now manually remove the device and all its related data. Be aware that Firewalla will re-discover this device as a new device when it connects to your network next time.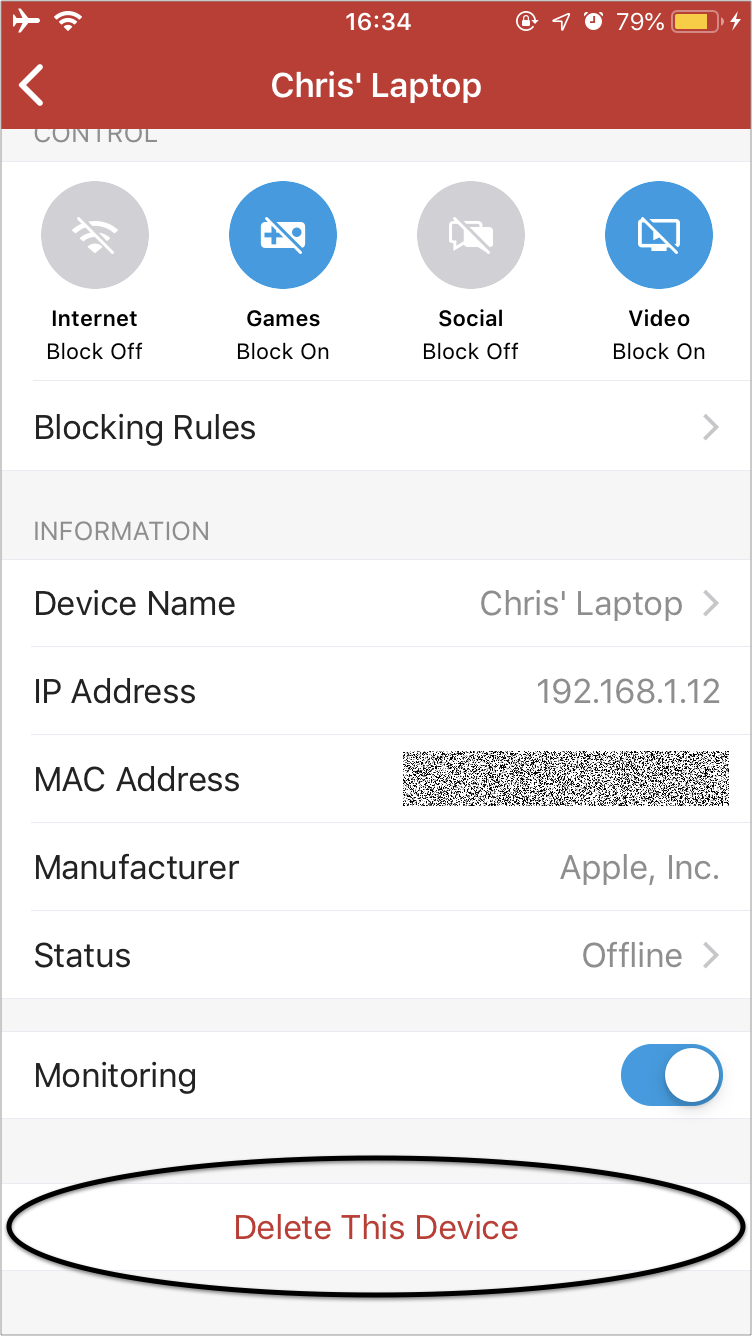 Tutorial links:
Managing device rules and scheduling block rules
https://help.firewalla.com/hc/en-us/articles/360008214094-Parental-Control
Device online / offline notification and delete the device
https://help.firewalla.com/hc/en-us/articles/115004304054-Device-View
VPN activity alarm
https://help.firewalla.com/hc/en-us/articles/115004274633-VPN
Alarm management
https://help.firewalla.com/hc/en-us/articles/360006083334-Manage-Alarms
Manage Rules
https://help.firewalla.com/hc/en-us/articles/360008521833-Manage-Rules
Support resetting app data
https://help.firewalla.com/hc/en-us/articles/360010414073-How-to-reset-APP-data-