VPN is virtual private network.
Firewalla comes with OpenVPN server installed and preconfigured.  When the Firewalla Box first start, it will generate the unique keys for OpenVPN.
If your router have UPNP enabled, (most router will)  setting up VPN is simple, Firewalla will do everything for you.   If your router doesn't support UPNP, Firewalla will prompt you to do port mapping on your router.
Please check out this website on how to setup port forwarding.
To use VPN, you will need to install OpenVPN client First. The OpenVPN profile generated will be compatible with all systems, and can be shared.  There will be password attached to each profile, that can be viewed in the OpenVPN page.
For instructions on VPN setup, please consult following articles for different devices:
Once VPN Server is setup and enabled, Firewalla will send you alarm every time a device is connected to your VPN Server.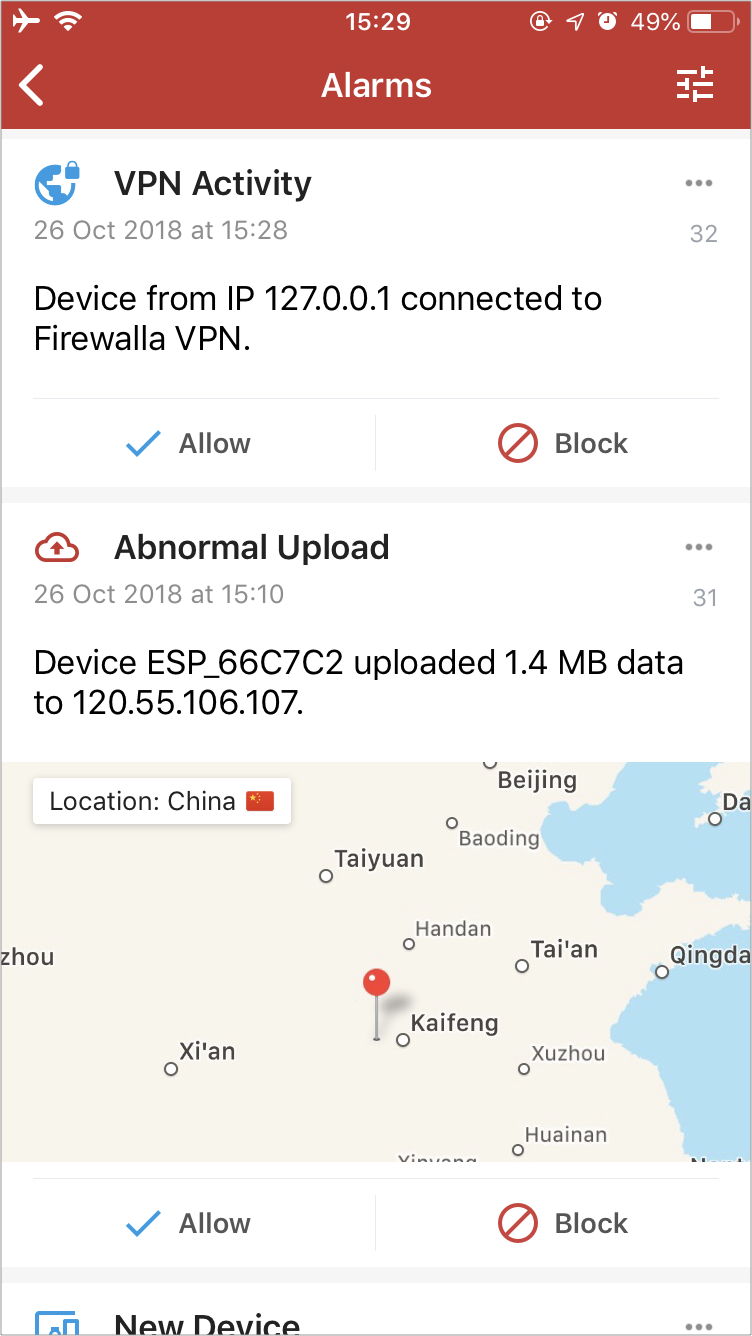 You can choose to receive or not receive VPN Activtiy related alarm and notification in Alarms Settings. Learn more about Alarm Settings.