Firewalla box automatically discovers all devices that connect to the same network. Firewalla App allows you to explore the details of each device.
Device List
Tap on the 'Devices' icon, it will bring up the device list UI. If you have many devices on your network, instead of scrolling up and down to find the one you are looking for, you can type the device name in the search bar. Note, if you want to give a device a meaningful name, check out this article to see how.
Our App also provides a sorting capability, just tap on the sorting icon on the top right, you will see the following sorting options.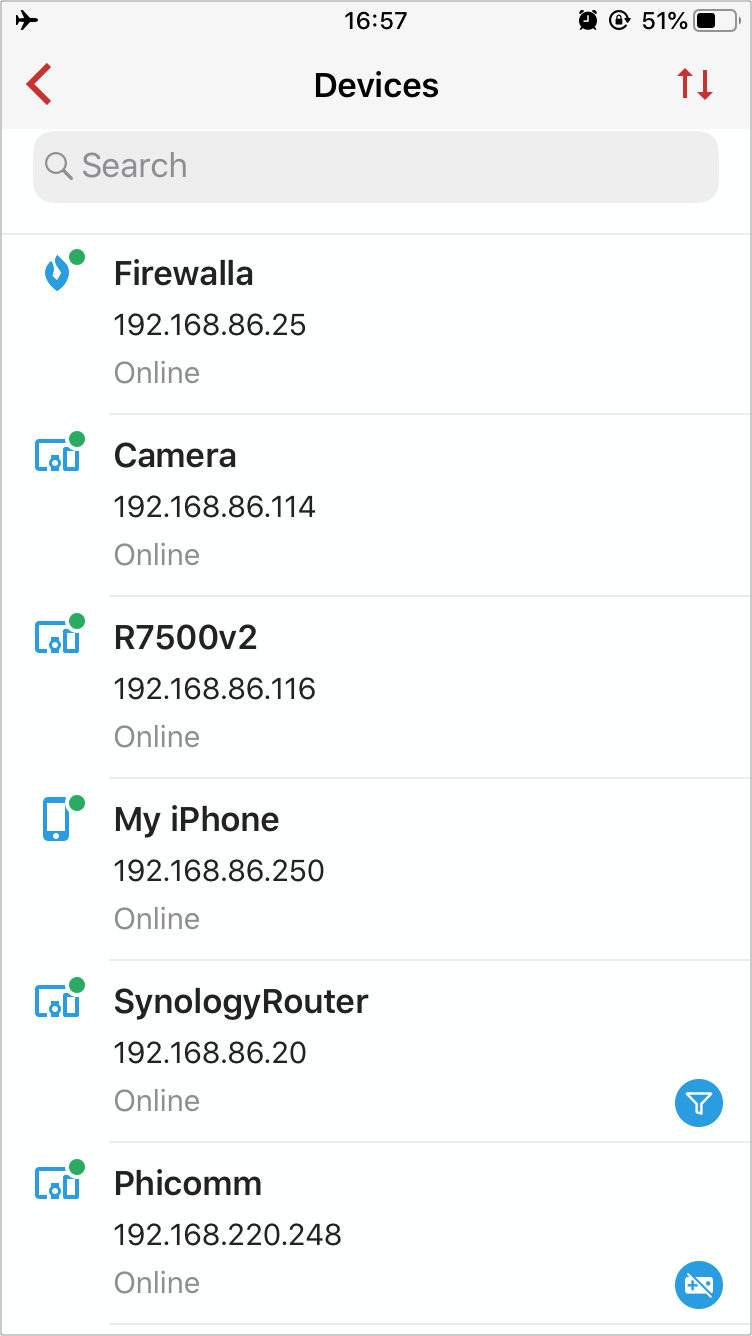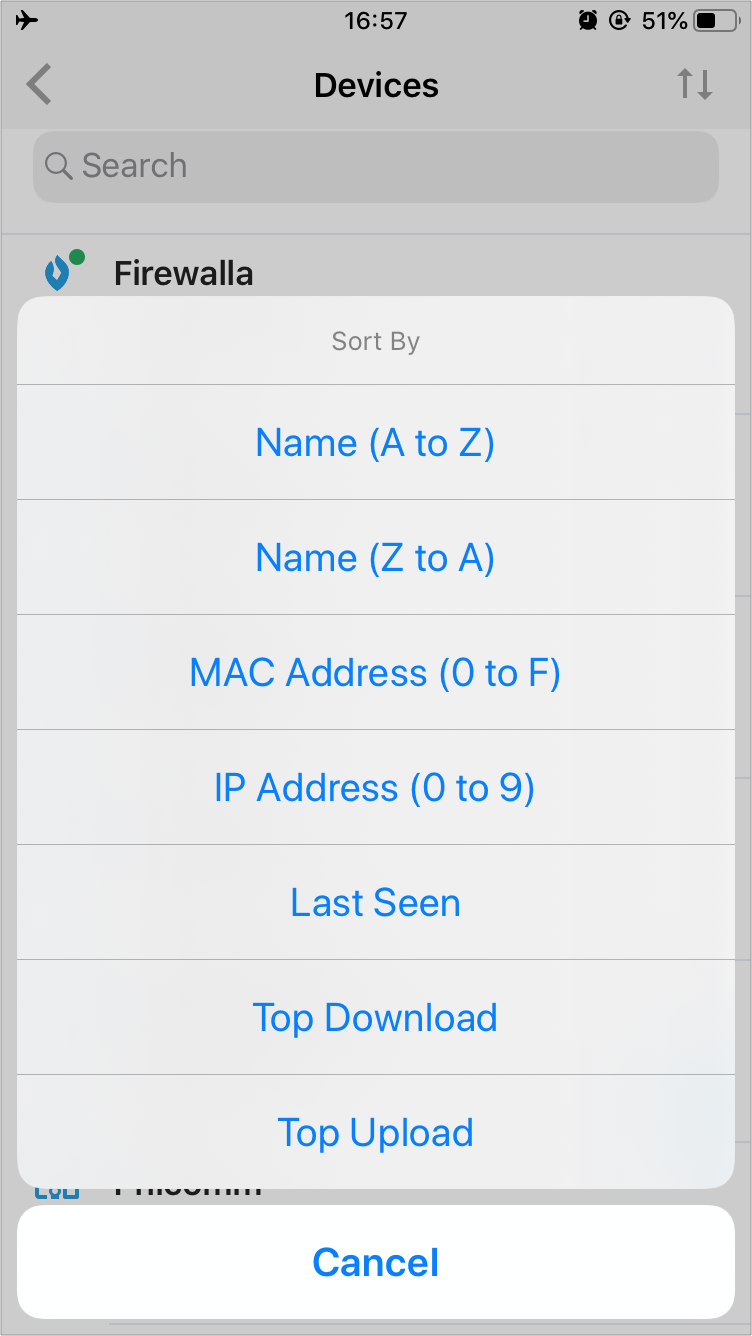 Tap on the device name in the device list, it will bring up the device detail page.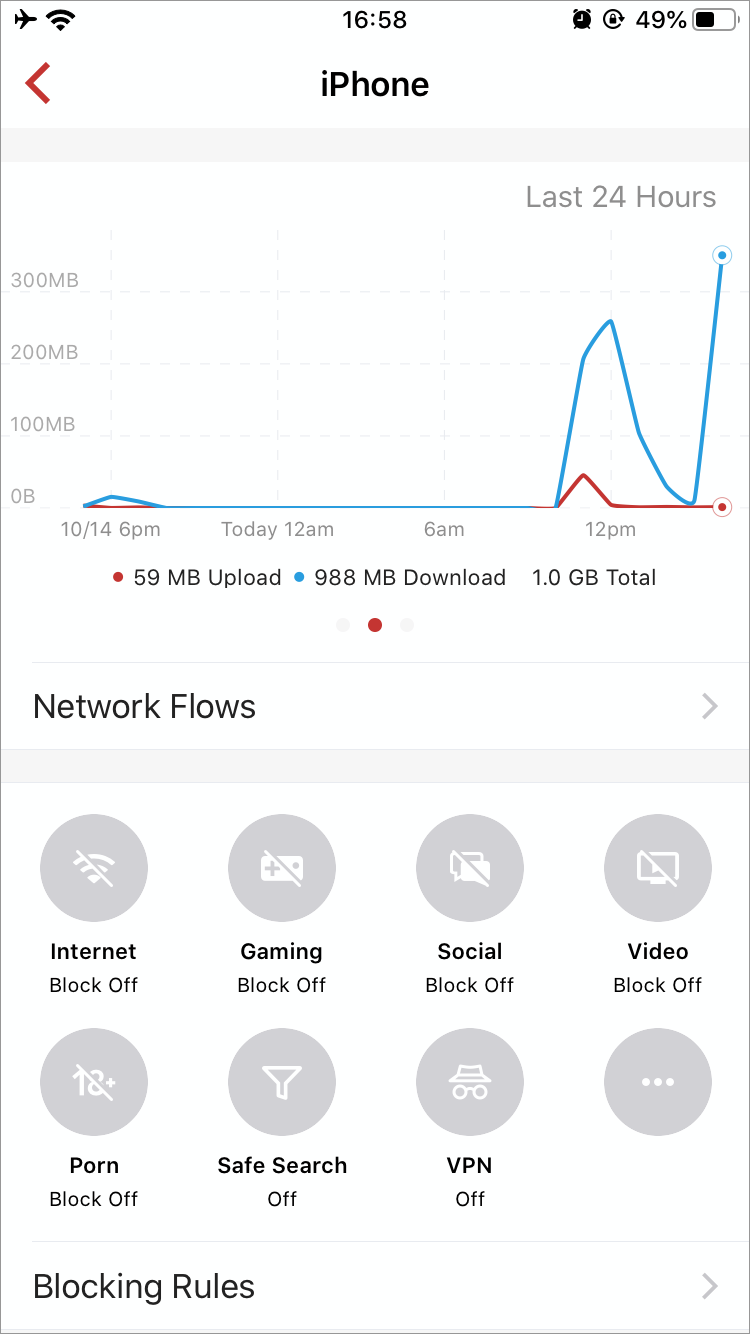 Network Flows
Device Detail is divided into 3 sections: Network Flow, Control, and Device Information. The network flow section shows graphs of 60 minutes, 24hours, 30 days' bandwidth usage.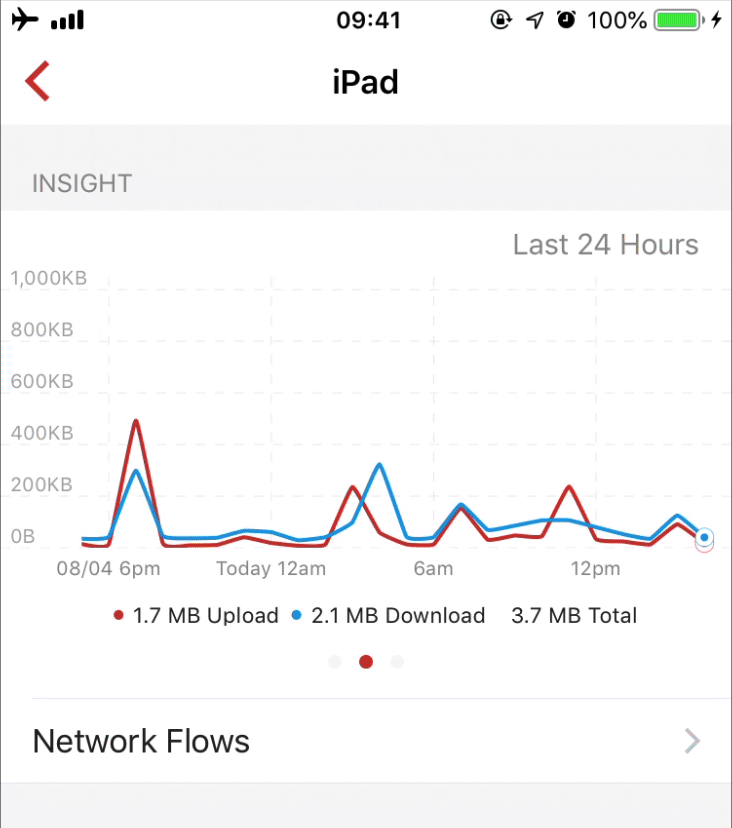 If you want to see the upload and download details, just tap on "Network Flows" under the graph. It will list out all the top uploads, downloads, and the history of what your device been doing. You can tap into any entry to see more detail, or block a destination.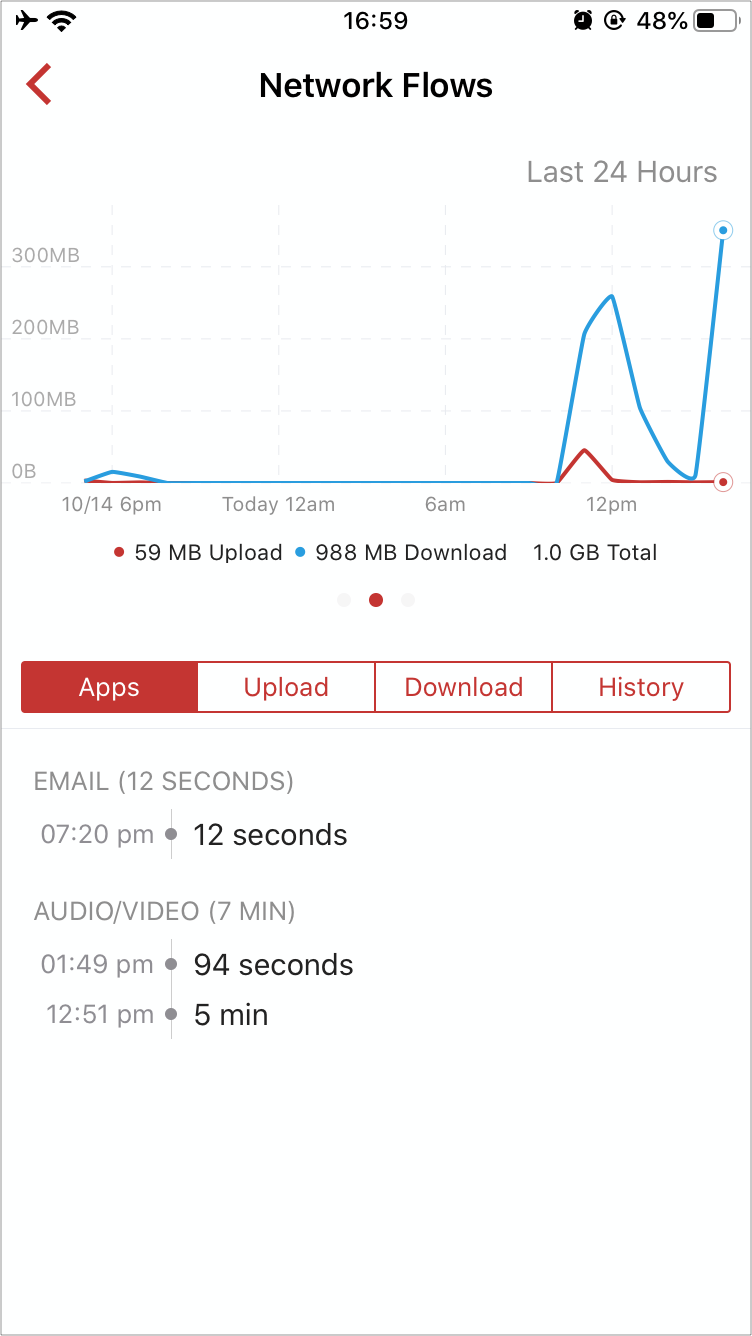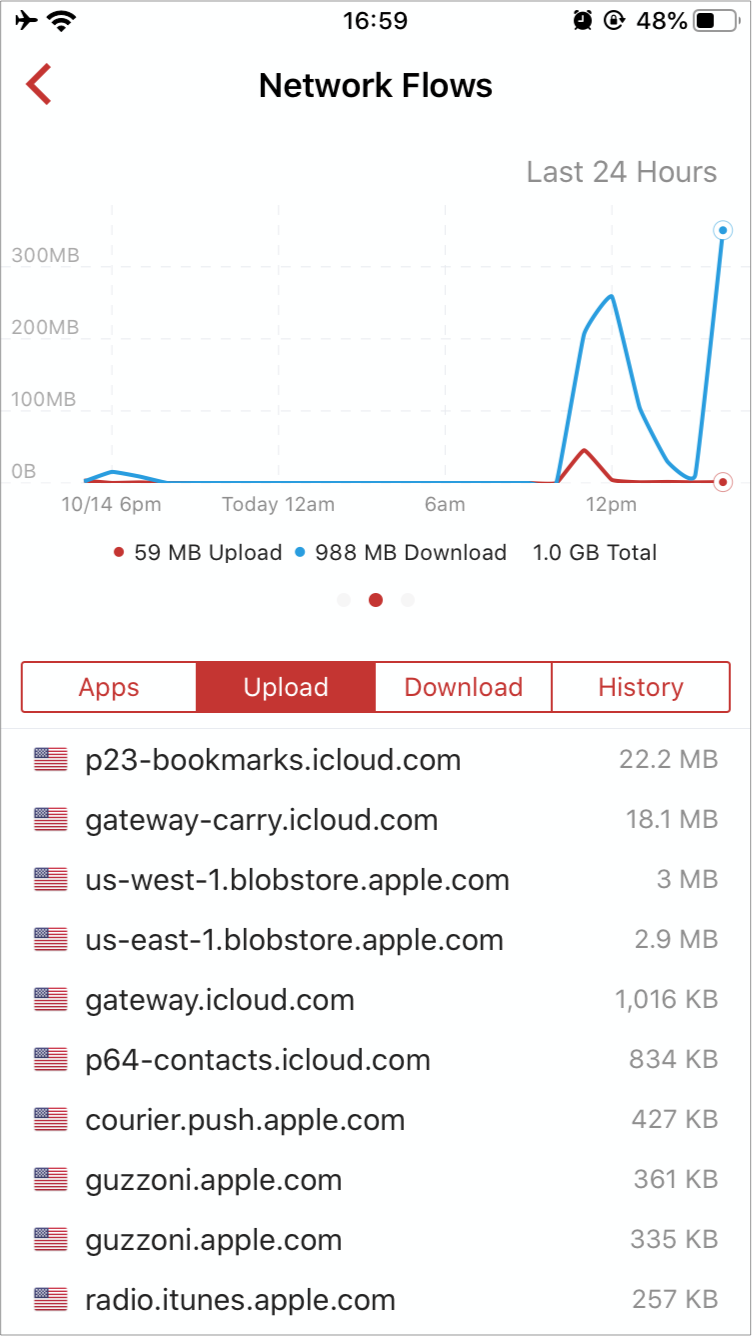 Control
The Control section shows the shortcuts of often-used device control features. With a tap on the button, you can either block all internet access on this device or partially block a certain category of internet access. Each of the button can be toggled between "Block off" (not block), "Block for 1 hour" (temporary block), "Block on" (permanently block).
You can also turn on/off features like safe search, VPN for the specific device in the control section.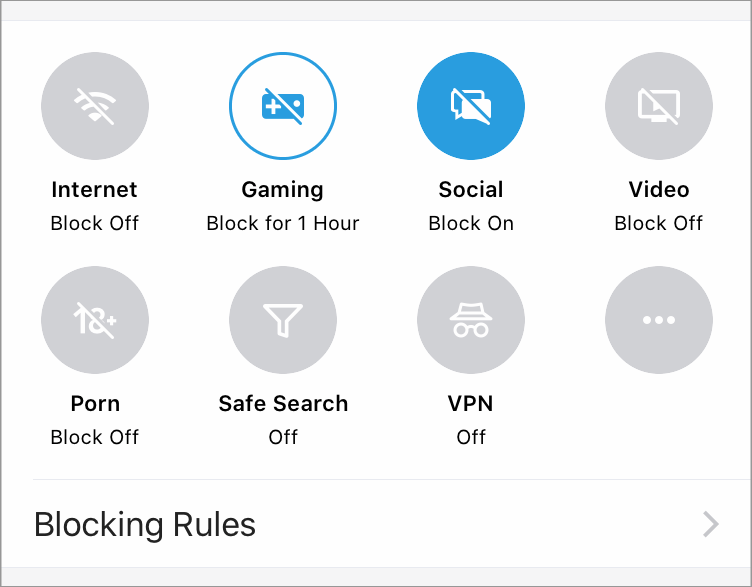 Tap on "Blocking Rules" under the shortcut, it brings up all blocking rules that applied to this device. You can create a new rule or manage existing rules from here.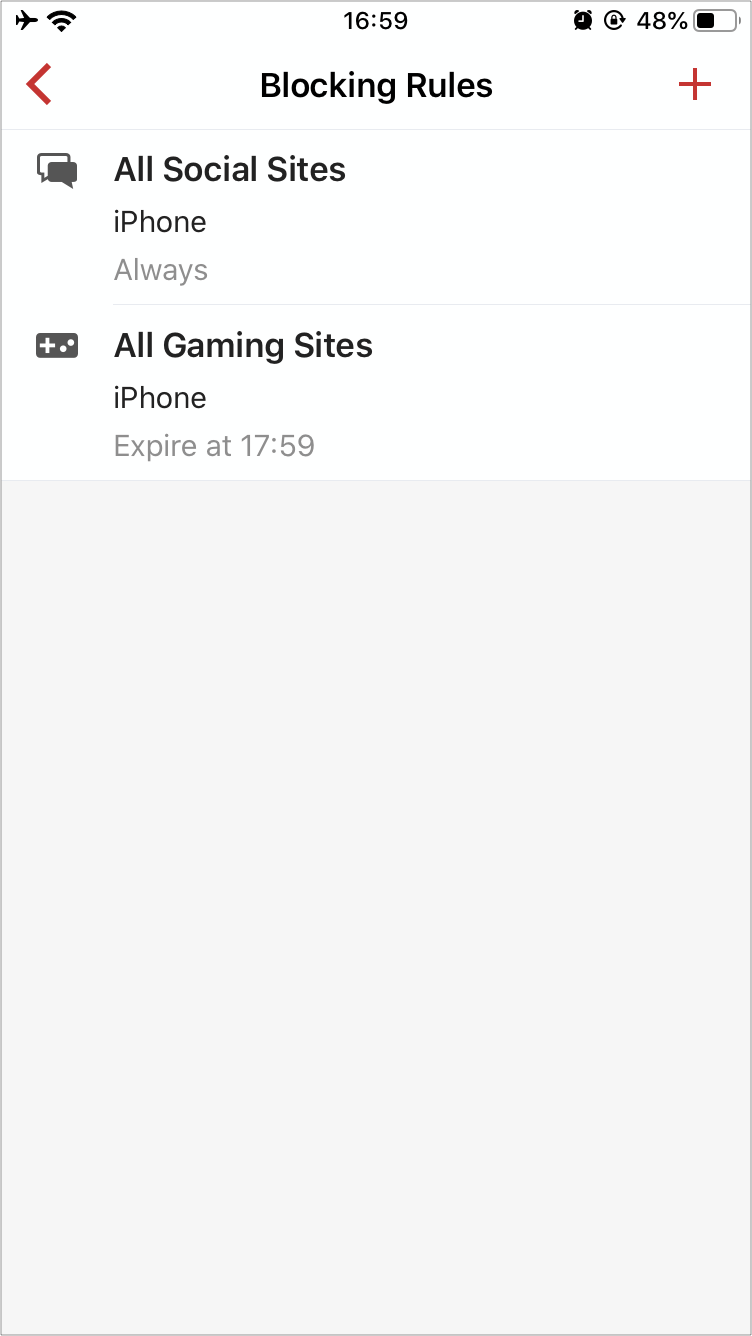 Device Information
"Infomation" section shows Device Name, IP Address, MAC Address, Manufacturer and Status of a device.
Device Status:
"Status" shows if this device is currently connected to your network (Online) or not (Offline). You can tap on "Status" to set if you want to be notified about the status of this device. When enabled, Firewalla will send you an alarm every time this device is disconnected(Offline) or re-connected(Back Online) to your network. This feature is disabled by default.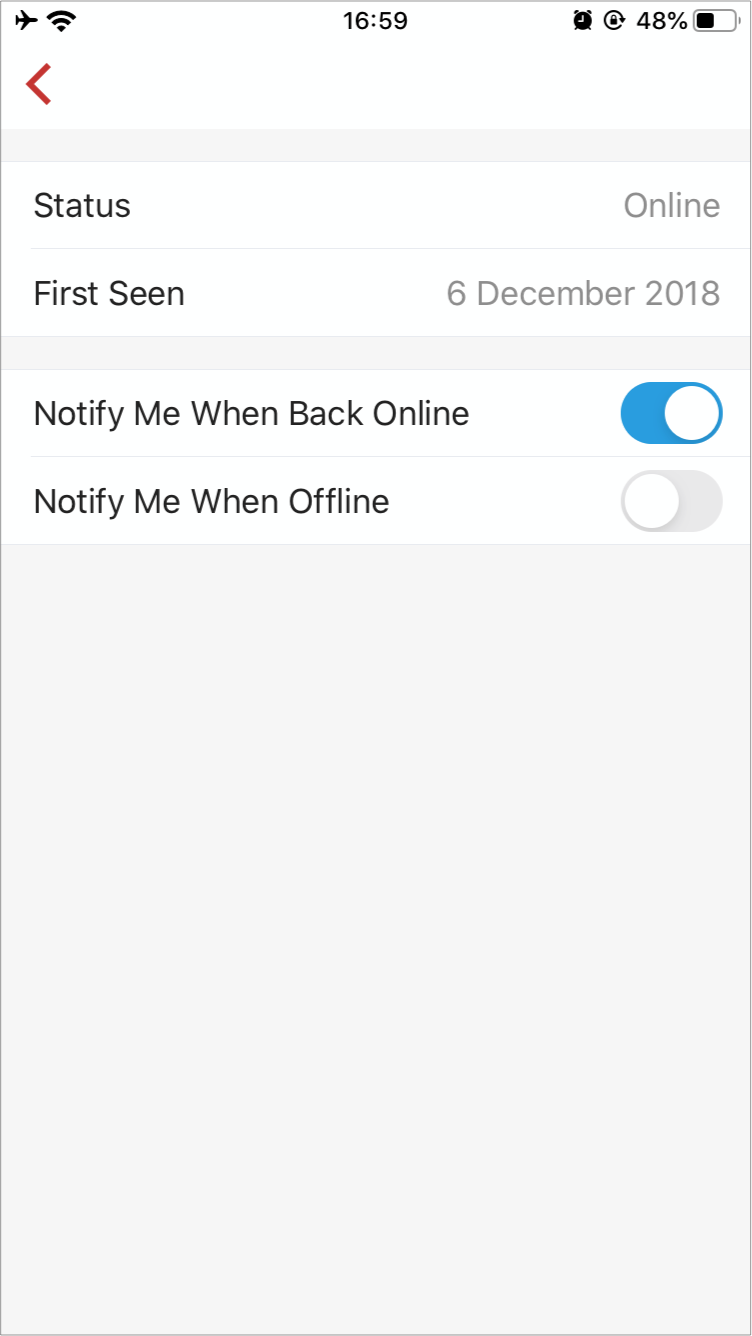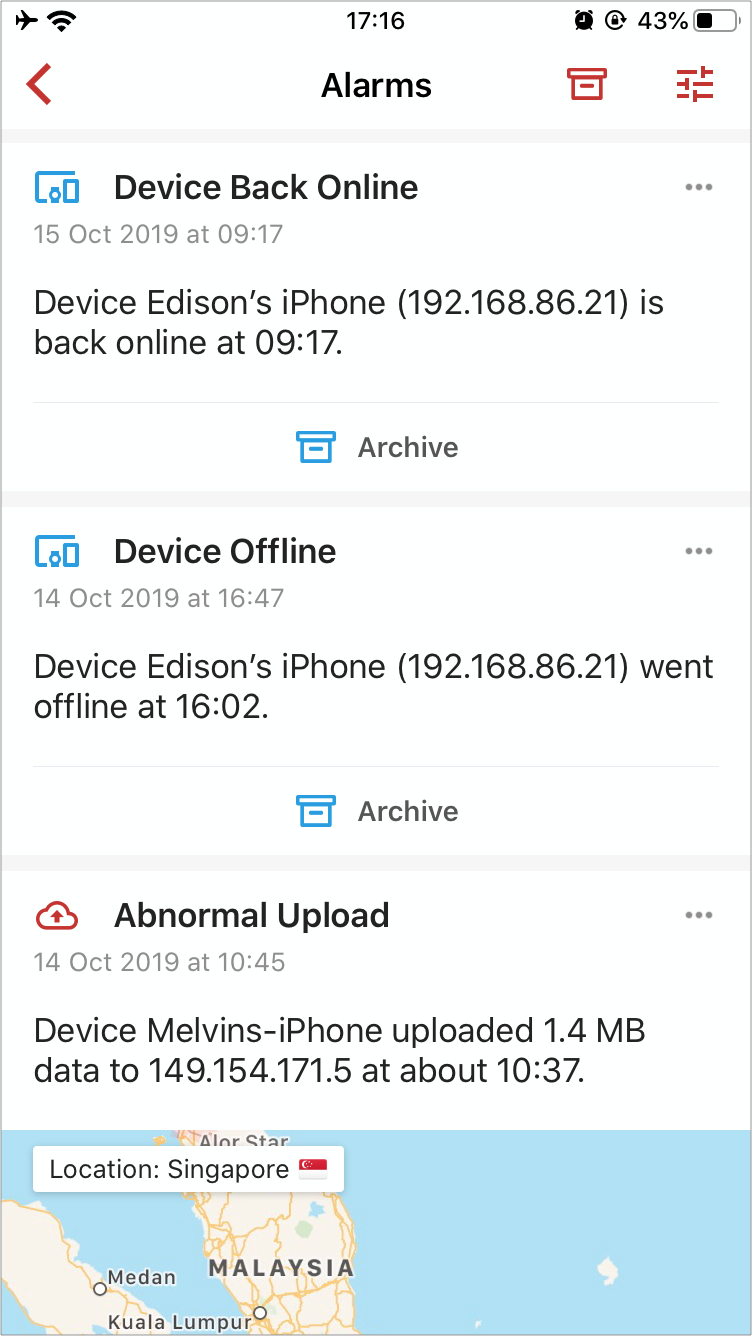 Local Domain:
Firewalla creates a local domain name for each device, you can use the local domain to access your devices instead of IP address.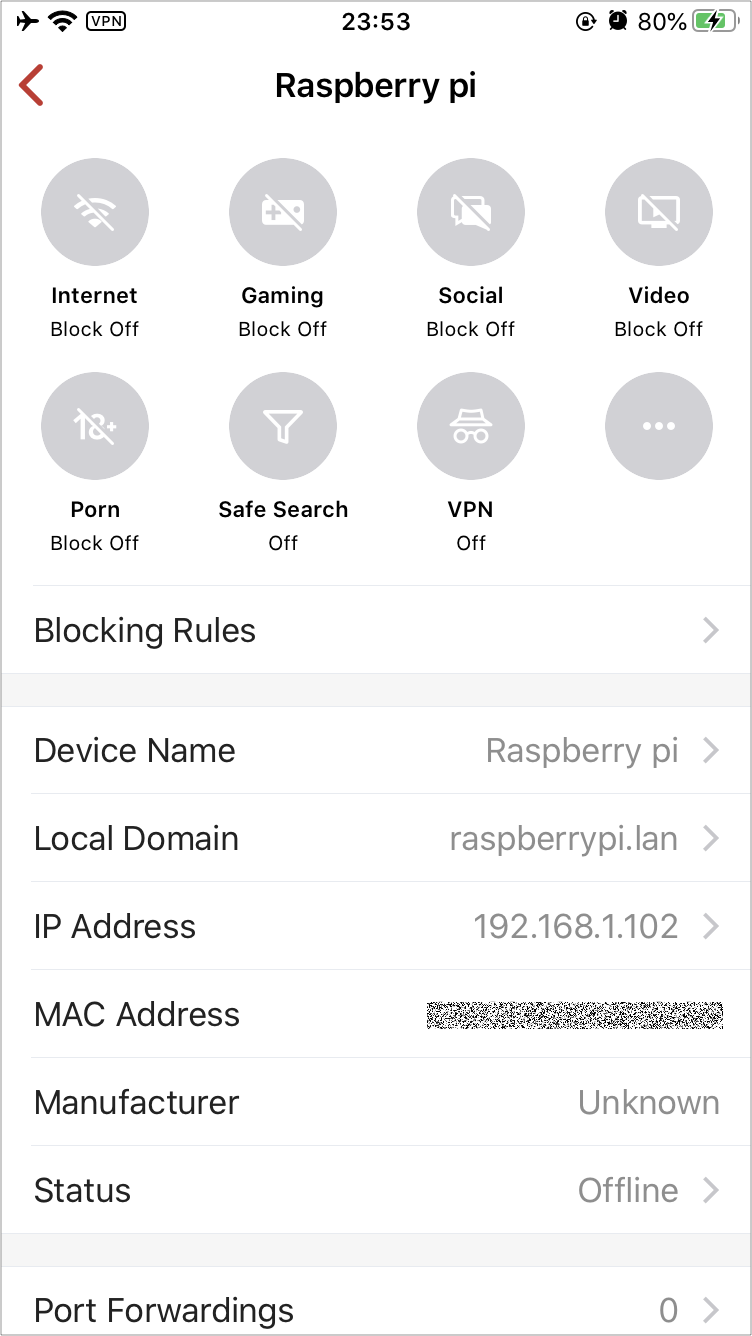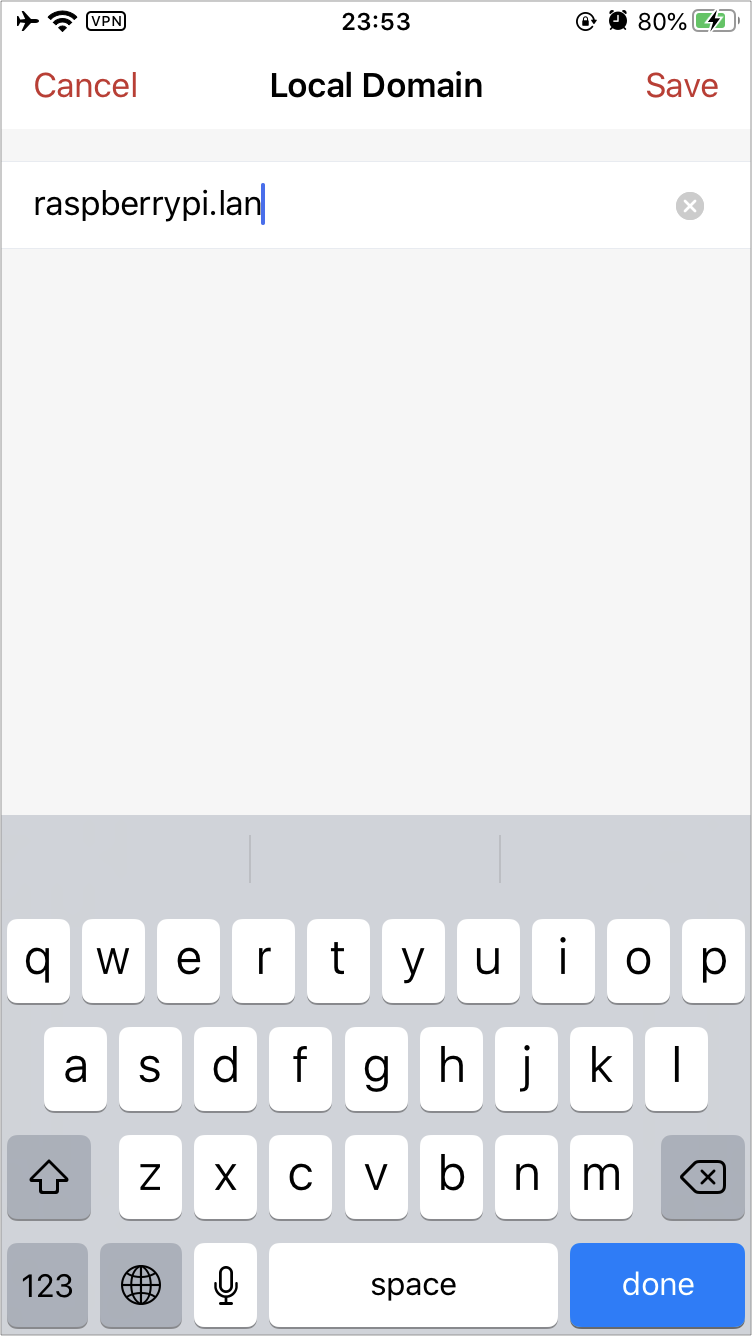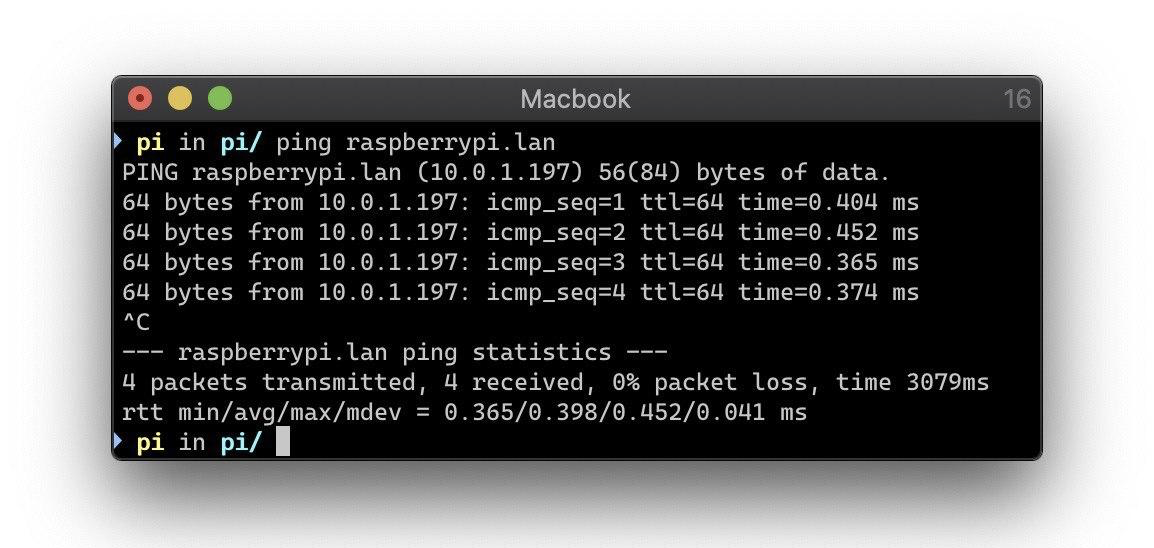 IP Allocation:
In DHCP Mode and Router Mode(Gold), Firewalla allows you to switch the IP allocation method of a device between Dynamic and Reserved. Open the device in the device list, scroll down to the section ->Information, tap IP Address of the device, tap "Reserved", you can edit the IP address field and reserve it for the device.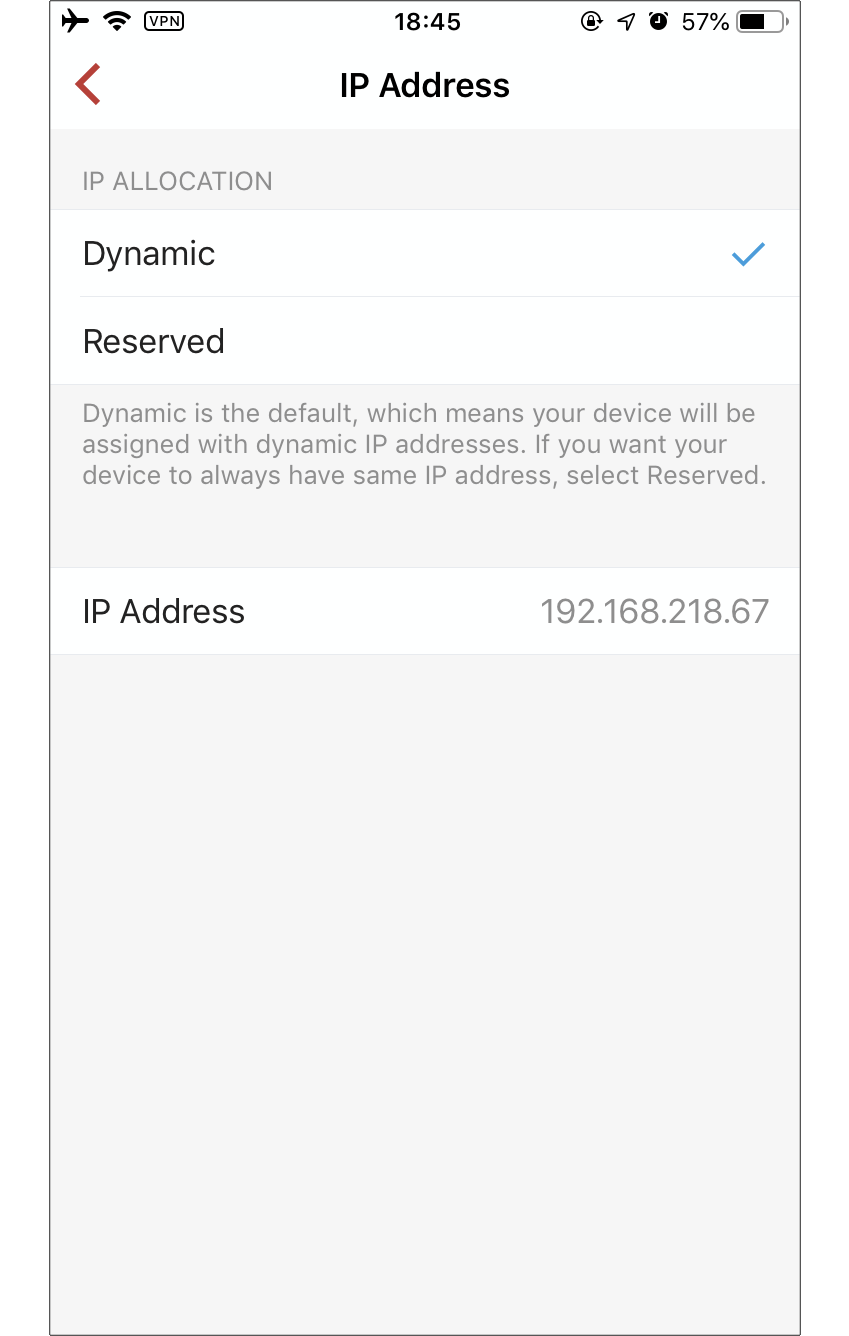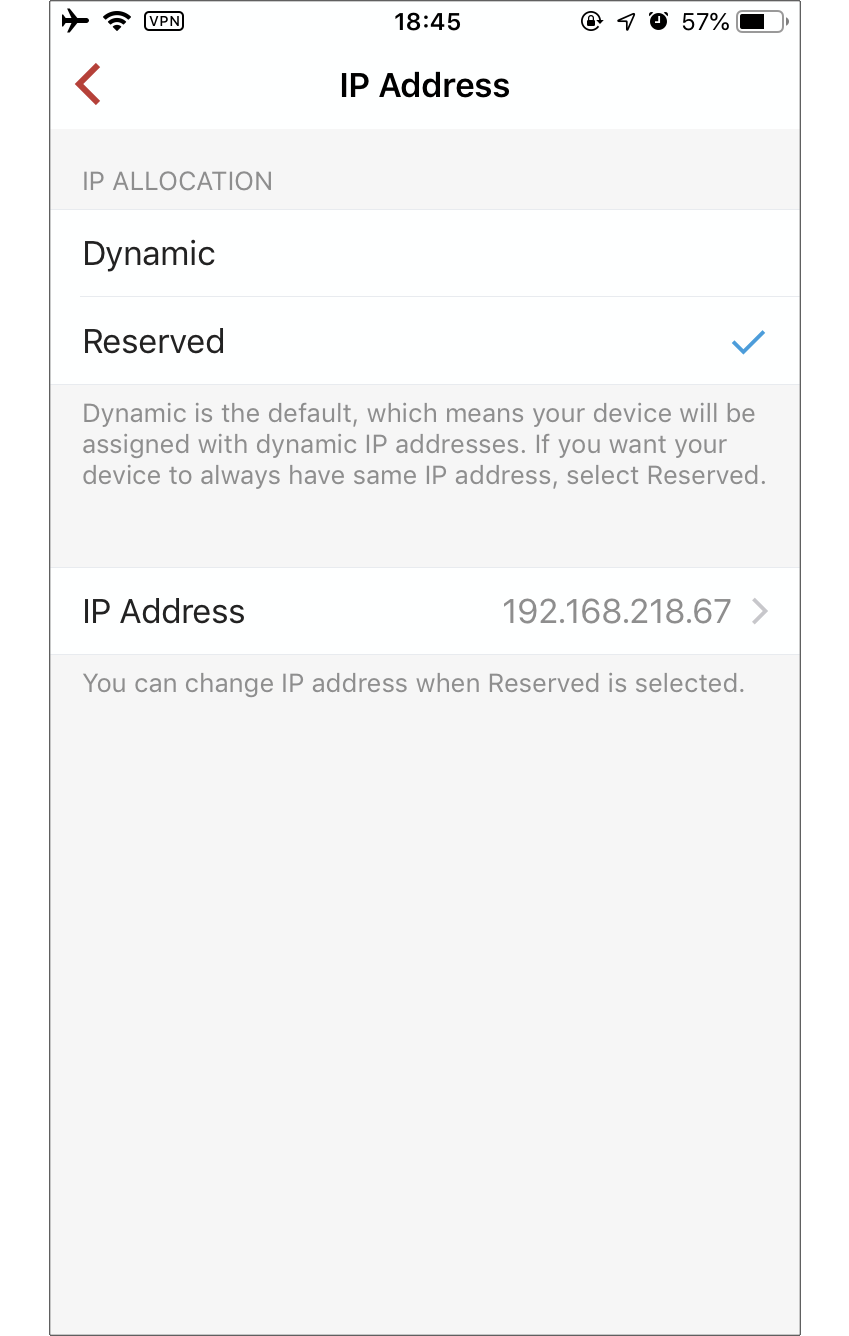 Monitoring:
The "Monitoring" button is used to control whether the device is monitored by Firewalla or not.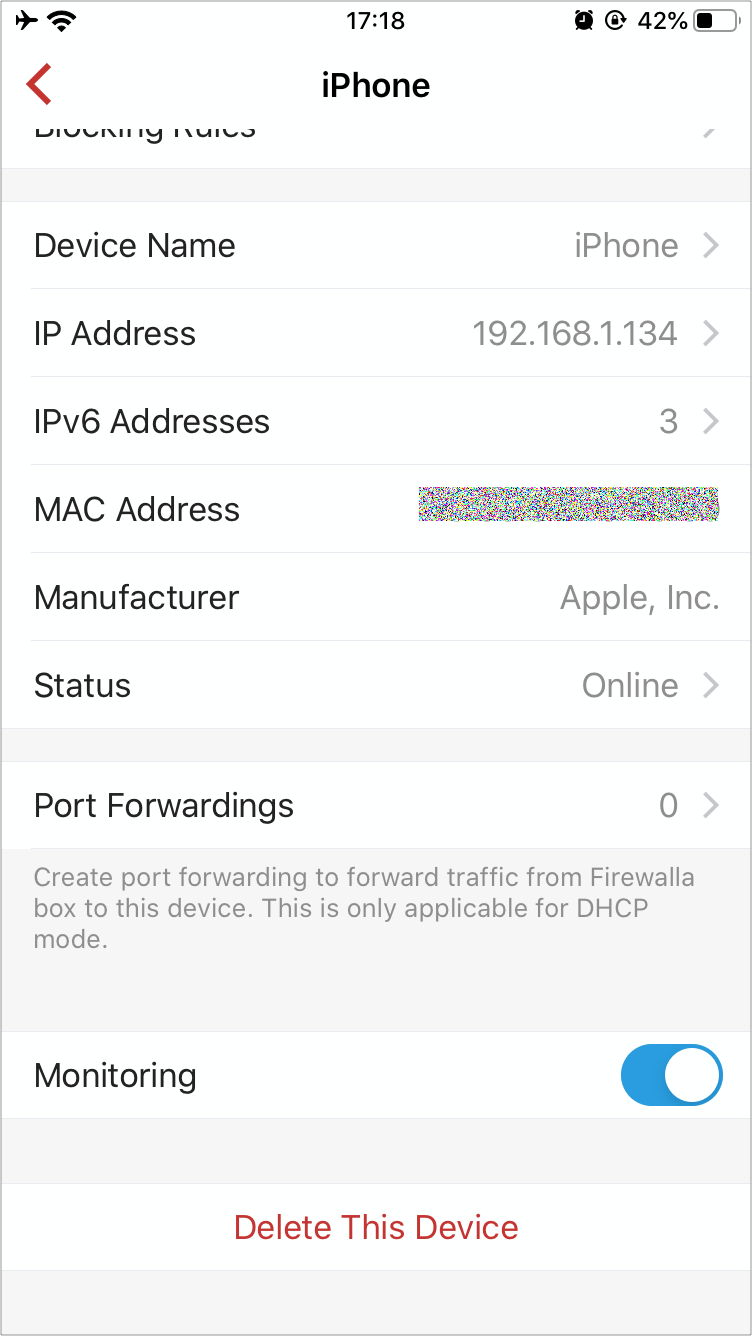 Delete Device:
Tap on "Delete This Device" on the device detail page to delete a device. You may delete a device when it's no longer in your network, and you want to remove all information about it.
Be aware that Firewalla will discover the device as new when it connects to your network next time.