Firewalla box automatically discover all devices that connect to the same network.  Firewalla App provides a UI to allow you explore the details of each device.  
Device List:
Tap on the 'Devices' icon, it will bring up the device list UI.  If you have many devices on your network, instead of scrolling up and down to find the one you are looking for, you can type the device name in the search bar.  Note, if you want to give a device a meaningful name, check out this article to see how.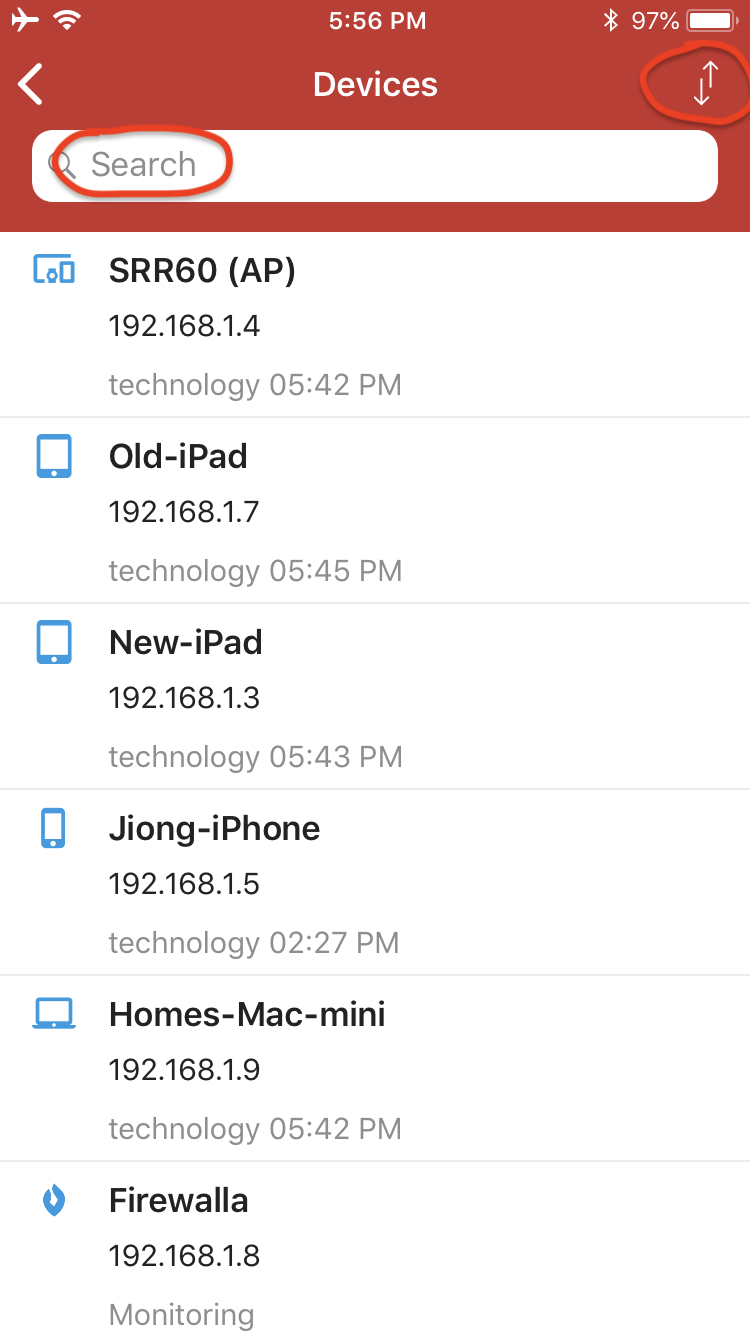 Our App also provides a sorting capability, just tap on the sorting icon on top right, you will see following sorting options.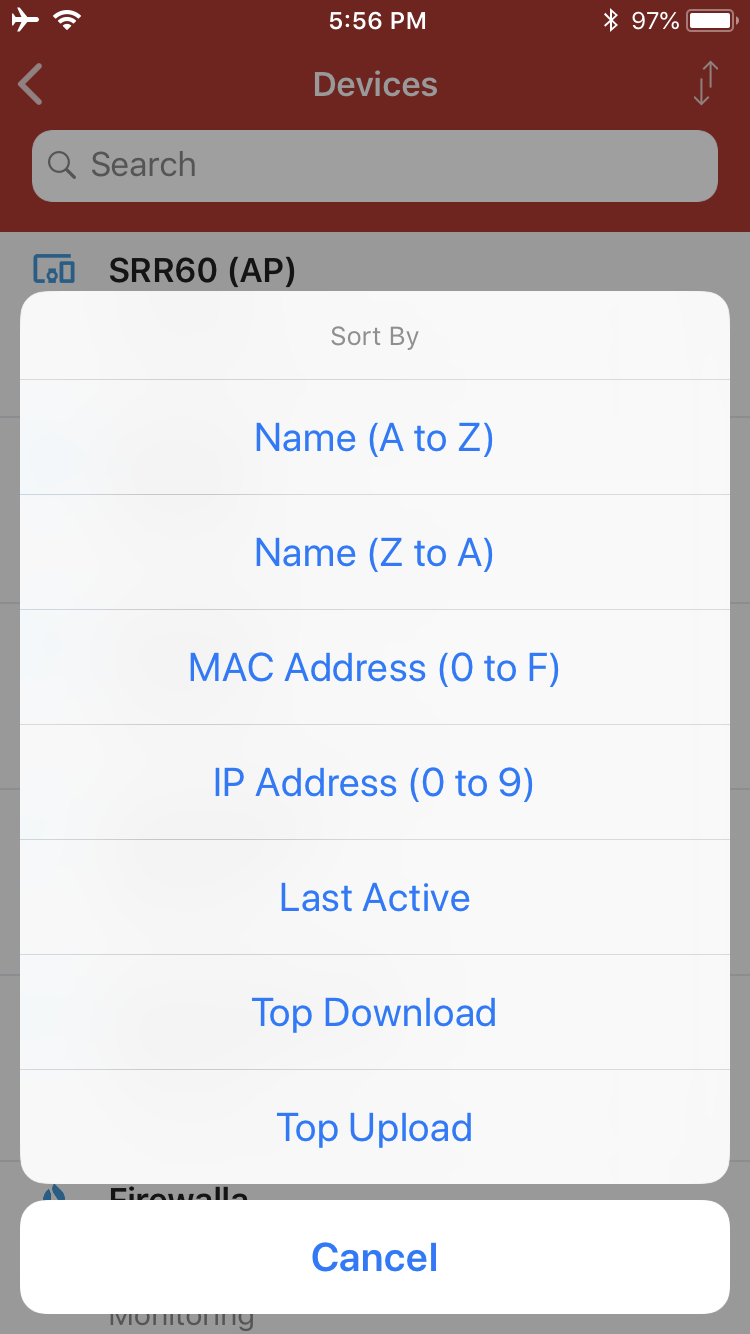 Device Detail:
Tap on the device name in device list UI, it will bring up the device detail UI.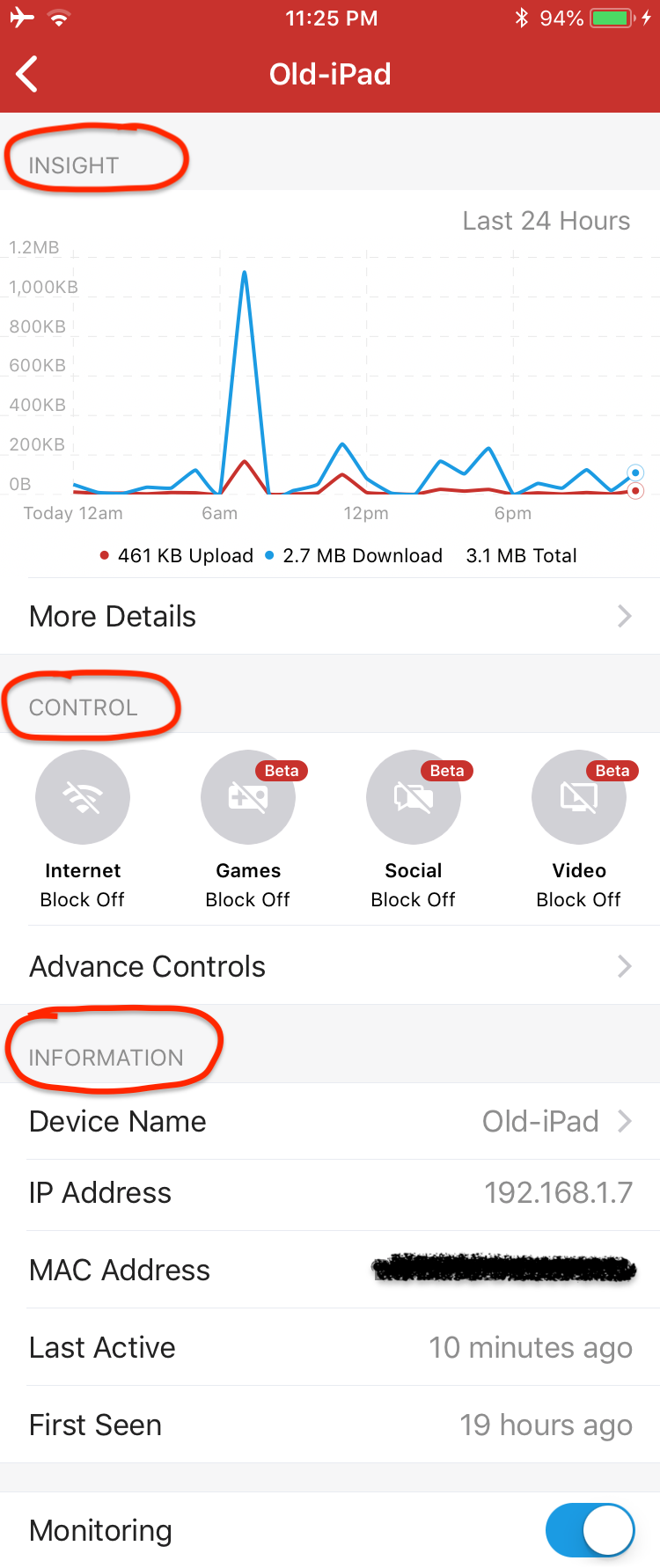 Device Insight:
This UI is divided into 3 sections: Insight, Control, and Detail information.  The insight section shows graph of 24-hours bandwidth usage.  If you want to see the upload and download details, just tap on "More Details" under the graph.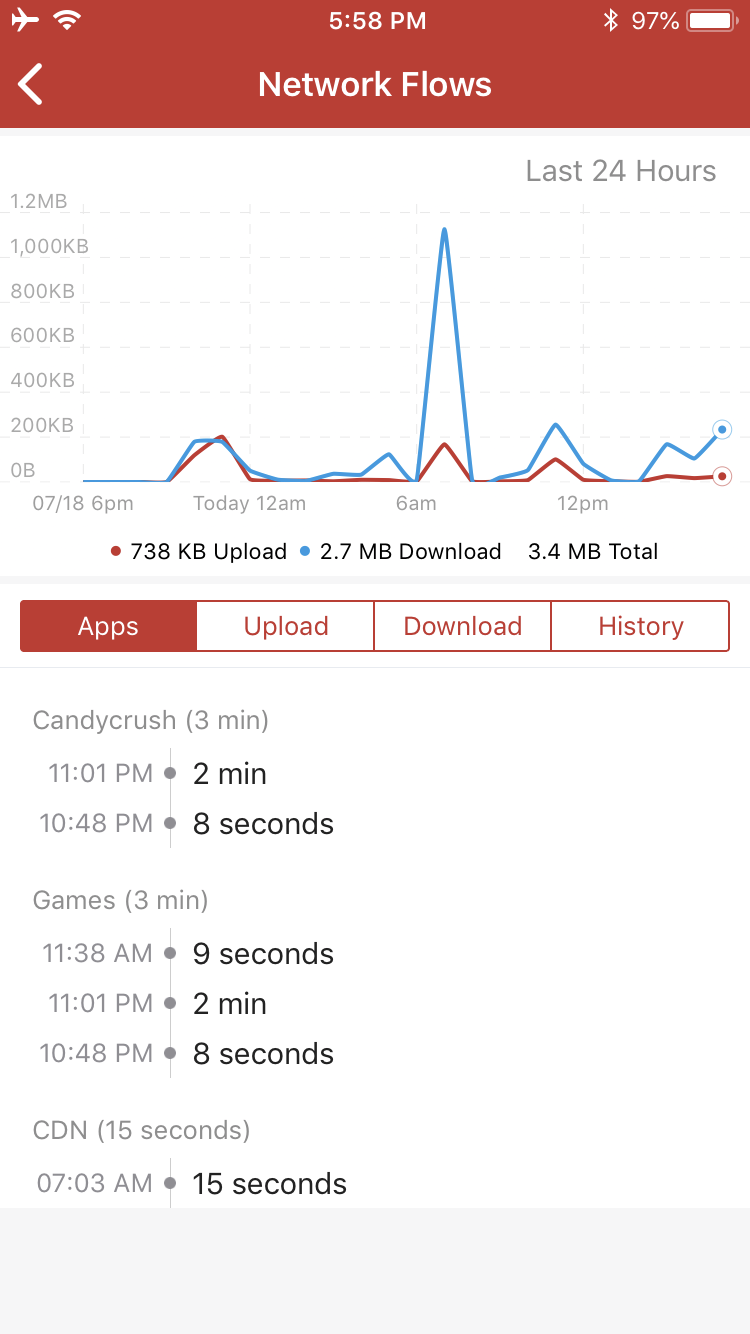 Device Control:
The Control section shows 4 shortcuts of often used parental control feature.  Tap on the icon will toggle between, block for 1 hour, block permanently, resume activity.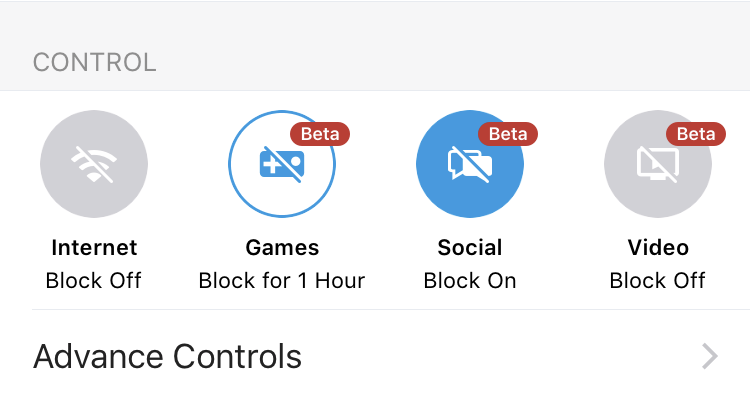 Tap on "Advance Controls" under the shortcut, it brings up more controls.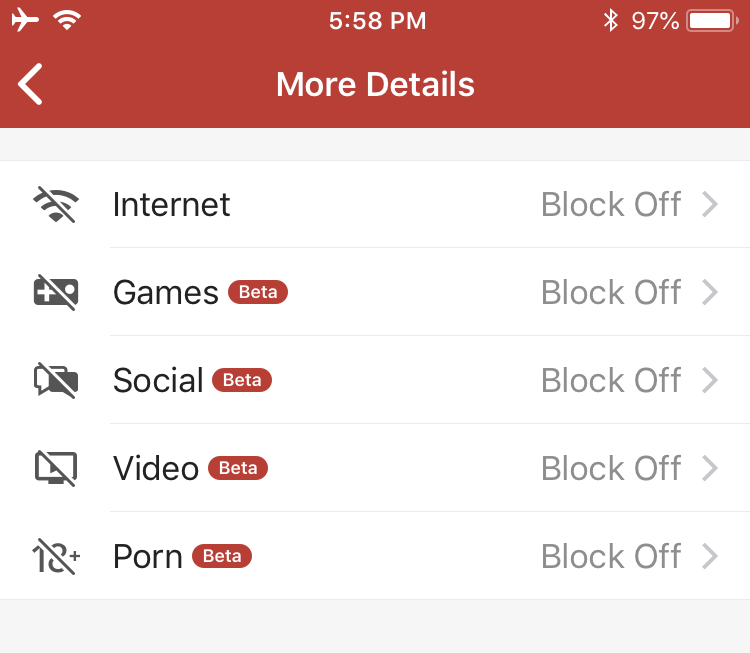 Monitoring On/Off:
The "Monitoring" button at the bottom of the device detail UI is used to control whether the device is monitored by Firewalla or not.