Block Annoying Advertisements with Firewalla
Are you annoyed by website ads? Do you know who's tracking your web browsing habits? Firewalla's built-in ad blocker can make sure you don't see ads and ads don't see you.
With Firewalla, you can:
Automatically block ads on both web pages and mobile apps with Ad Block
Manually tell Firewalla what ads to block with Target Lists
Make exceptions for certain ads with Allow Rules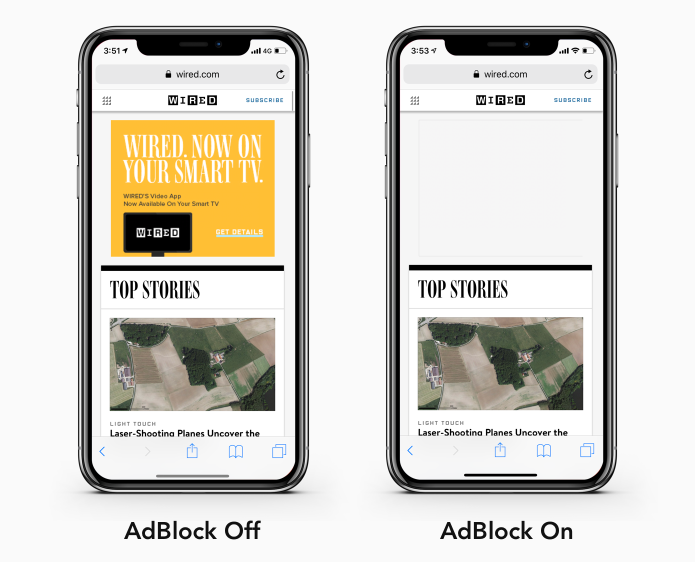 How do I use Ad Block?
To hide ads from web pages and apps, Ad Block points your currently configured DNS server to our internal DNS cache on the box. To turn this feature on, just tap the Ad Block button on the main page and toggle it on.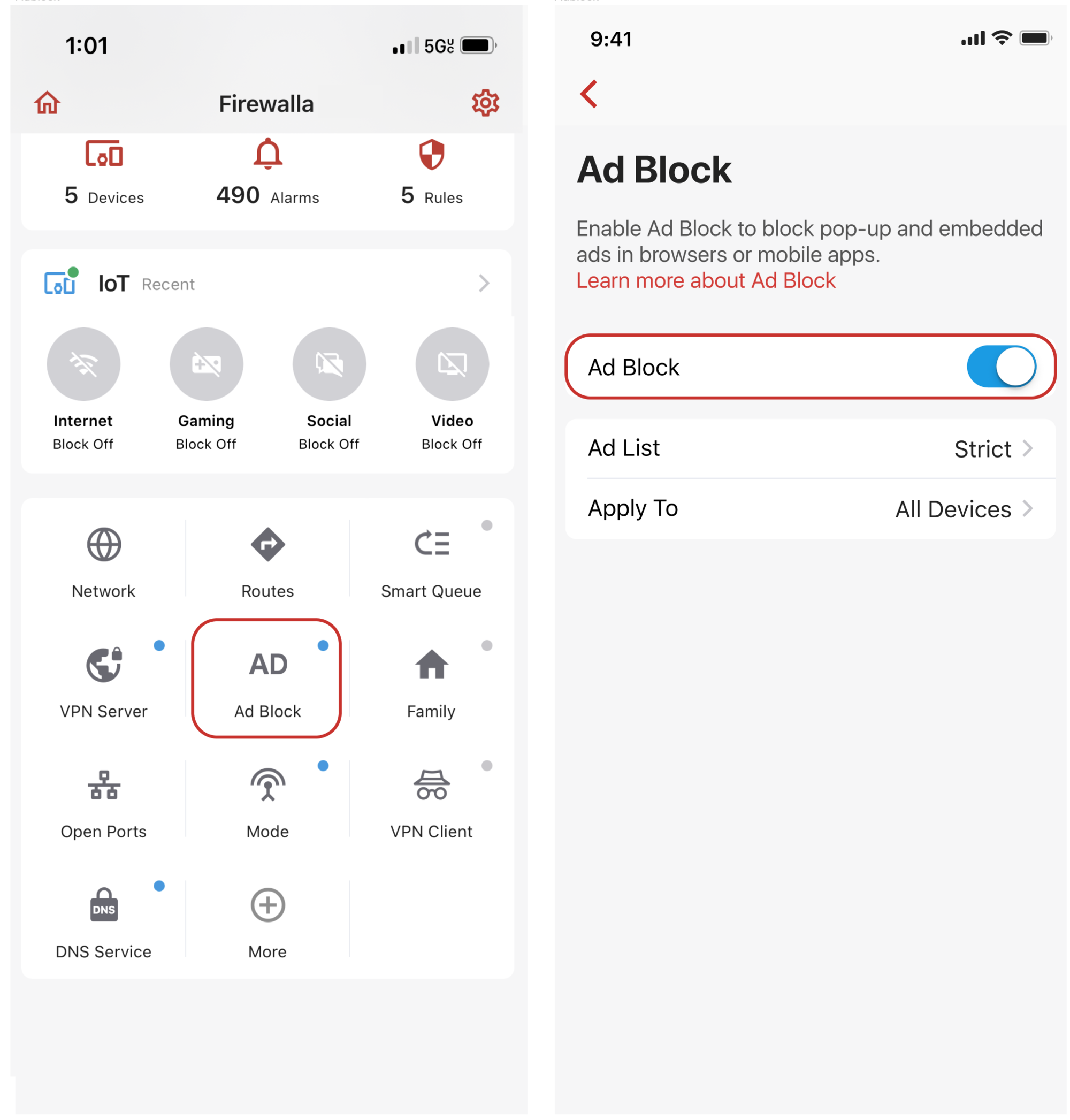 If you turn on Ad Block and it's not working as expected, you might need to flush your DNS cache. Windows, Mac, iPhone, and Android all cache DNS entries, and your DNS may still be using the old server.
Ad Block Strict Mode vs Default Mode
If you tap on Mode, you can switch between Default mode and Strict mode. Strict mode is more sensitive and will block more ads than Default mode. However, it may occasionally block non-ad content – to get around this, you can use Allow Rules to make exceptions.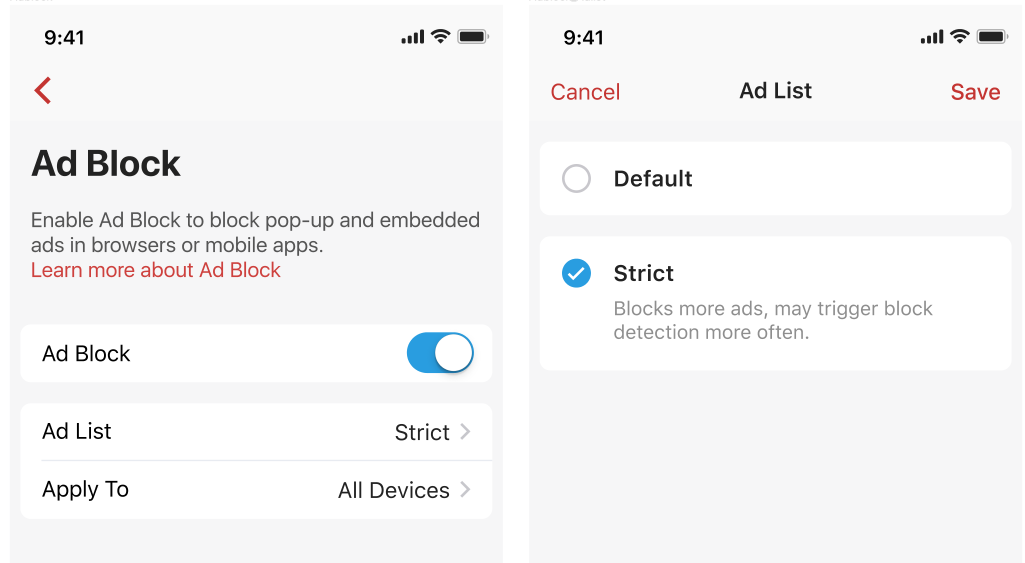 Enhancing Ad Block with Target Lists
While Firewalla already has an extensive amount of security data that we use to block ads and judge the security of your connections, you can also upload your own Target Lists if you have a lot of custom targets or you want to use a pre-existing target list.
Ad Block Default mode will block most ads → Strict mode will block more → Target Lists allow you to specify as many blocking targets as you want.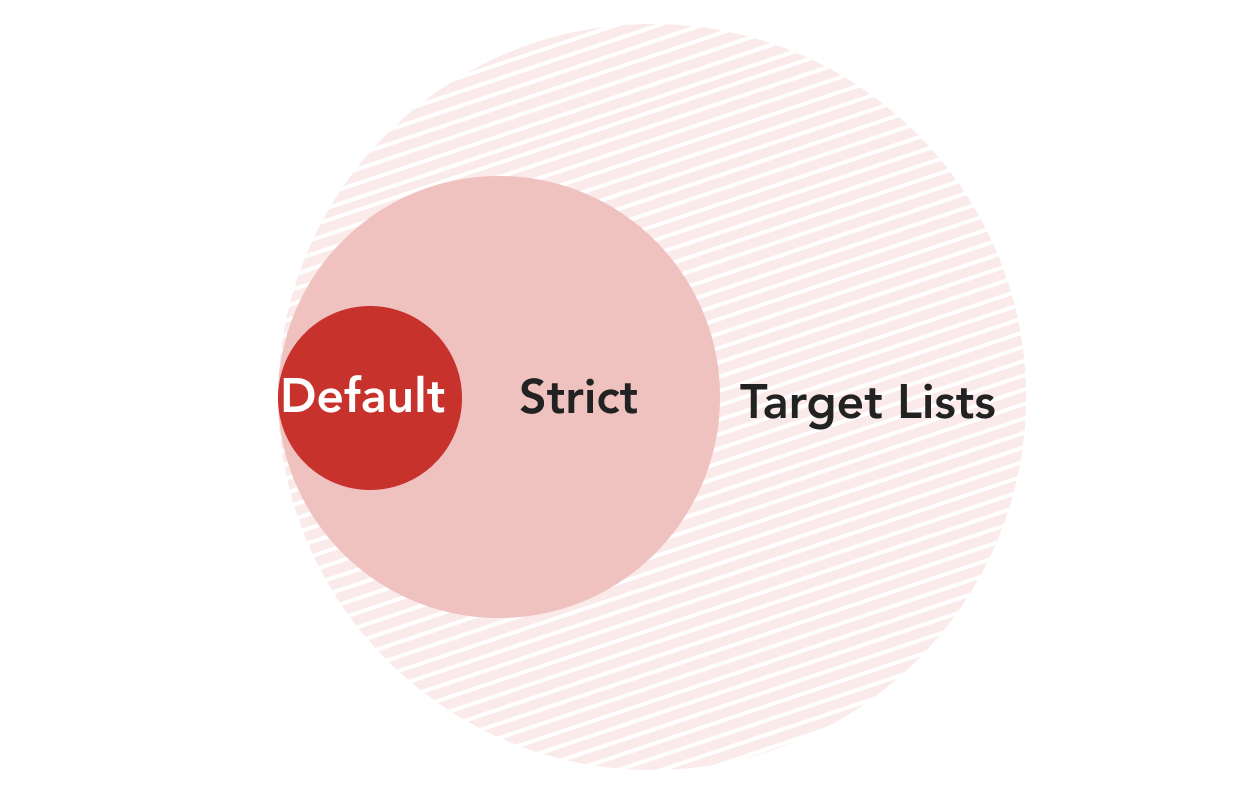 For example, you can use the pre-existing OISD Target List to enhance Ad Block.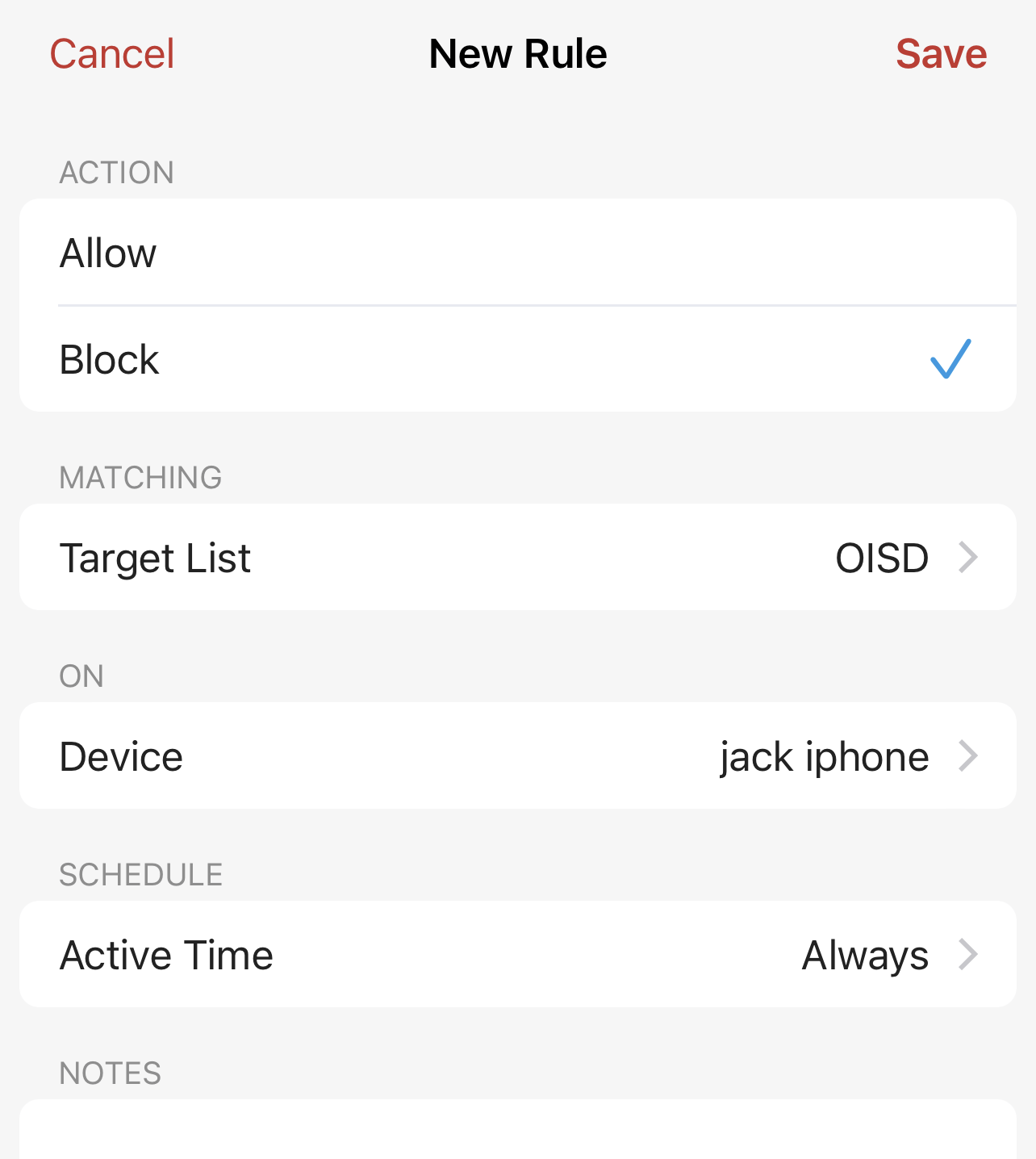 Making Exceptions for Certain Websites
If you want to see ads from a certain site, you can use Allow Rules to give an exception.
In the example below, Google shopping ads (googleadservices.com) are allowed on the device "jack iphone".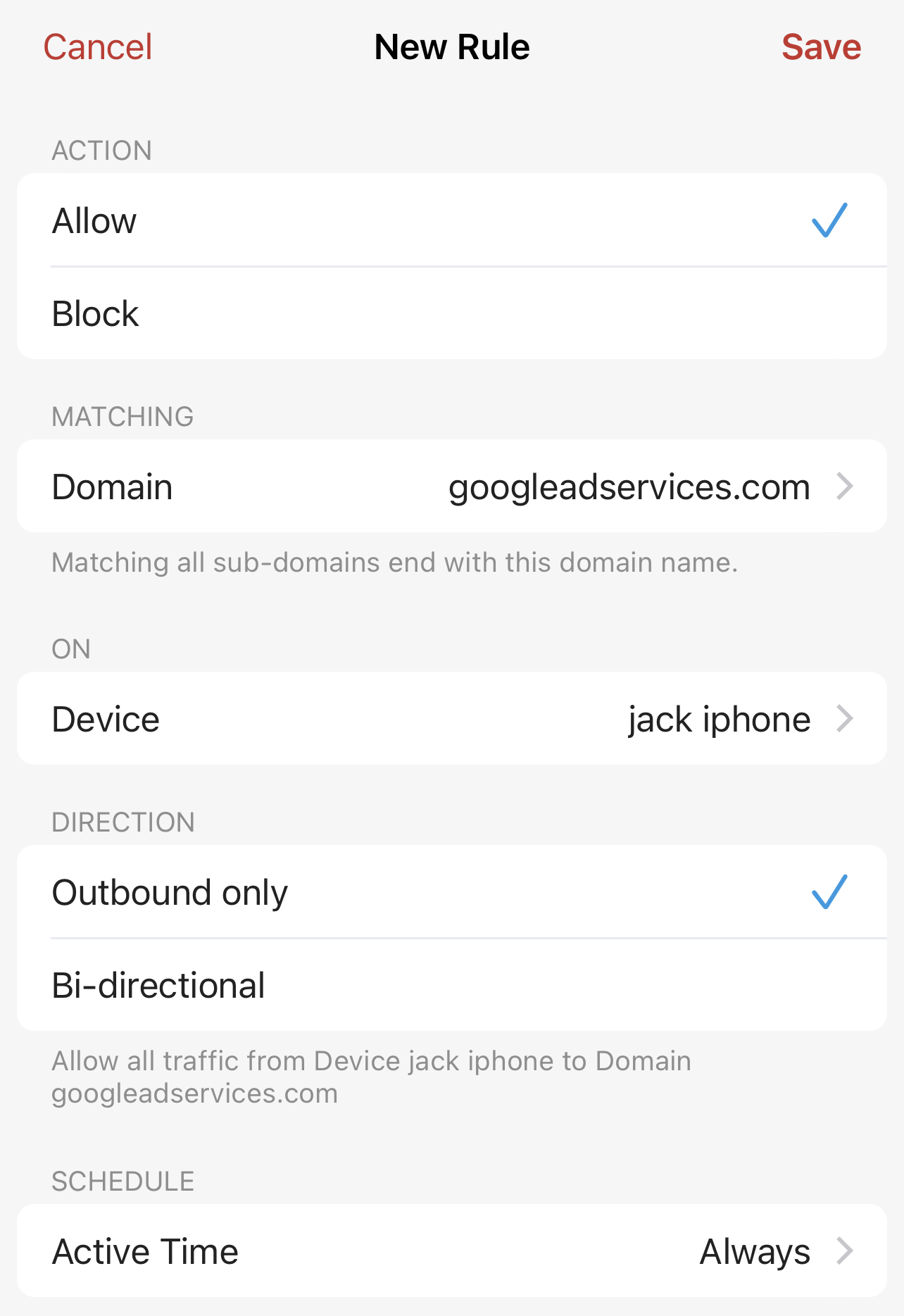 You can also go to the Network Flows page to create allow rules to give exceptions. To do this, go to your Blocked Flows, locate the site you'd like to access, and in the flow's detail page, tap Allow to create a rule directly.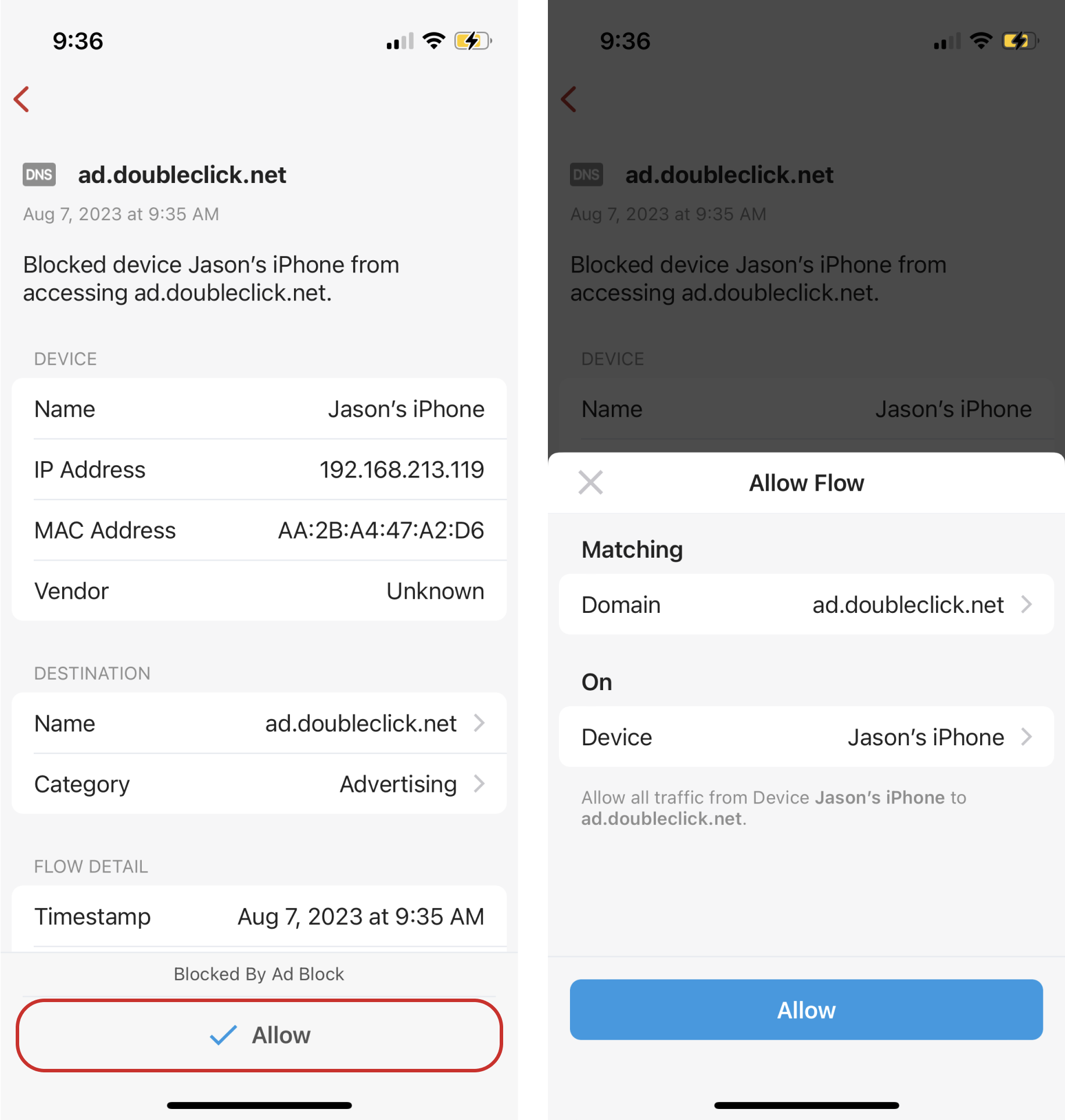 Note that the priority of all rules is Device > Group > Network > Global. For example, if you have Ad Block applied to a network but you want to make an exception for a certain ad site, you will need to create an allow rule on the device or device group level. A global rule will not take precedence over Ad Block in this situation. To ensure your allow rules always work as expected, apply them to a specific device. Learn more about rule logic.
This is part of our Firewalla Weekly Newsletter. You can sign up here https://firewalla.com/weekly.