Organize Your Devices with Firewalla
What's connected to your network? One of the most surprising moments for first-time Firewalla users is when they finally see a full list of their devices. Modern homes and businesses often rely on a complex system of IoT devices, all with unique networking needs and security risks.
With Firewalla, you can easily:
See all your devices in one place
Group and manage similar devices together
Track when devices leave or join your network
And much more!
We have updated the Device Management tutorial video to reflect the latest features.
What is the Devices List?
Tap on the Devices icon on your box's main page to open Firewalla's Devices List. The Devices List shows you all the devices in your network, all the device groups you've created, and all your local networks. From here, you can:
Sort and search for a device by name, MAC address, IP address, the last time they were seen, and their data usage
Create device groups
View devices with reserved IPs and your past devices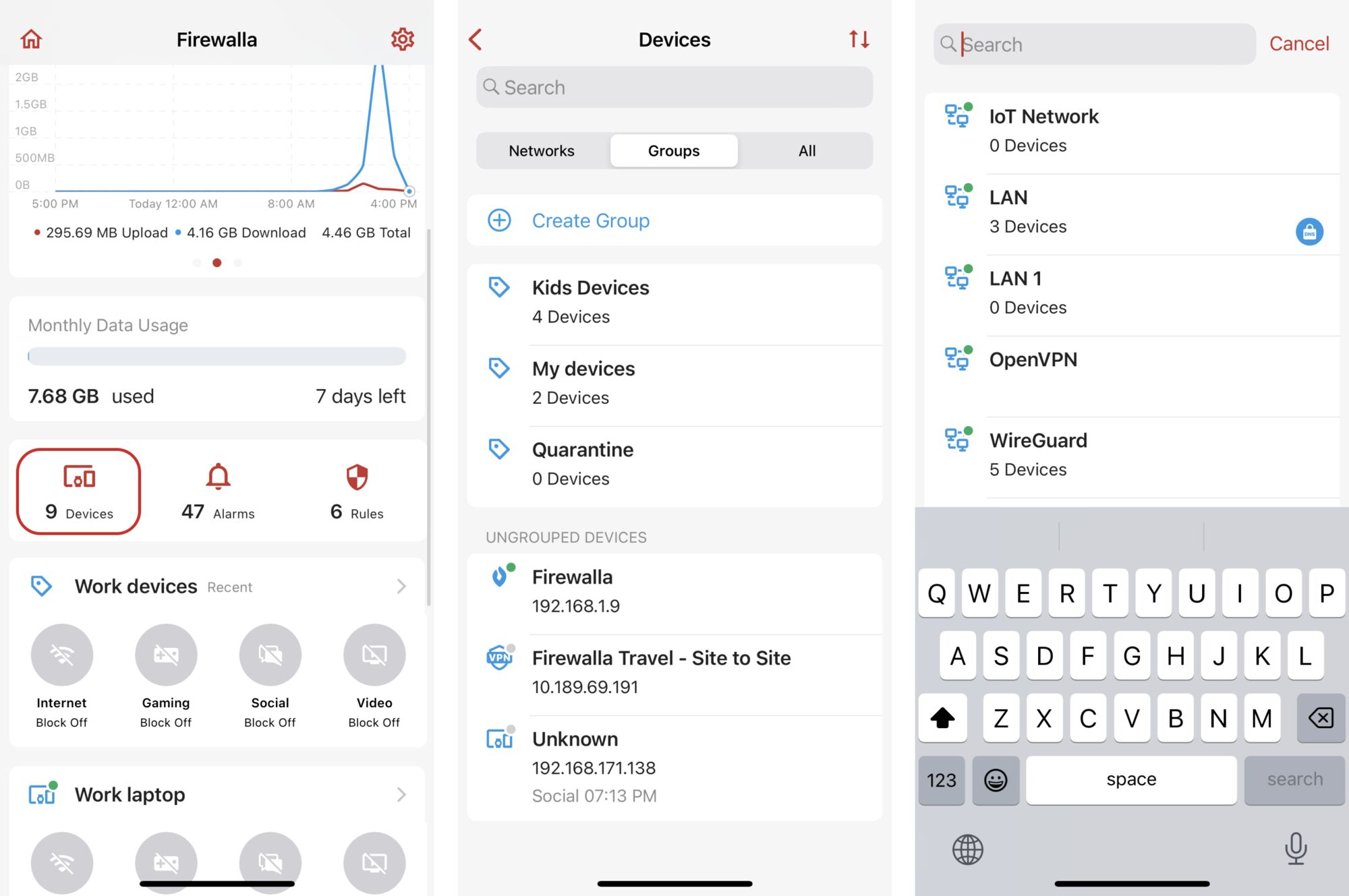 View Devices with Reserved IPs and Past Devices
Devices with reserved IP addresses will have a small pin next to their name on the Devices List. To see a list of devices with reserved IPs, tap on the icon in the top right corner of the page to open the View Options menu, then tap Show Devices with Reserved IP.
Your past devices are devices that have been offline for more than seven days. Firewalla automatically hides these to help keep your Devices List up-to-date. To see a list of these devices, tap Show Past Devices from the View Options menu. Your past devices will appear at the bottom of your Devices List.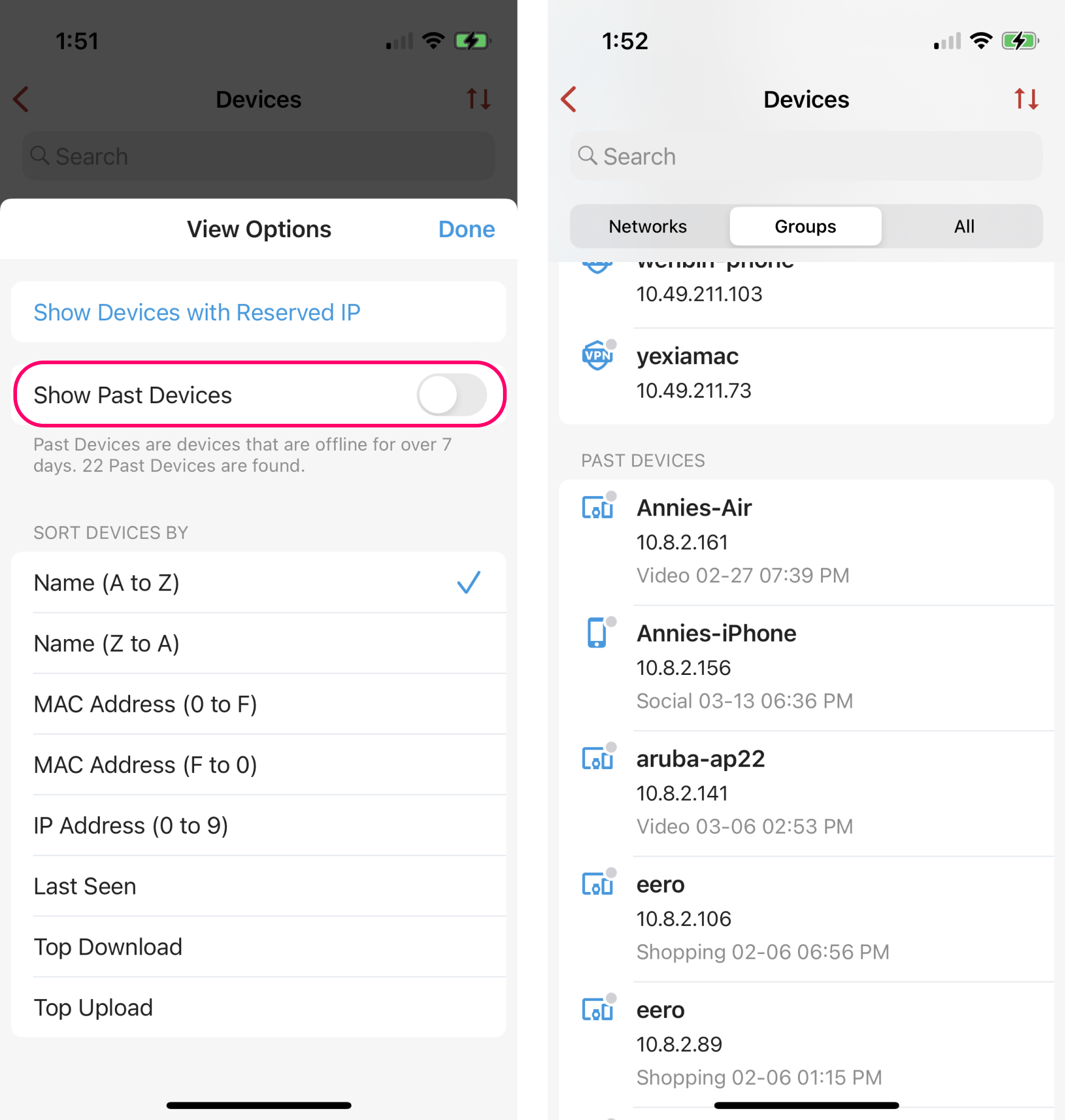 How do I create a Device Group?
Device Groups allow you to manage a set of devices with the same rules and features. Creating a new group is easy – tap on Create Group from the Devices List, then simply enter a name for your group and add your devices. Once a group is created, you can manage it like a device. Add rules, view network history, and more.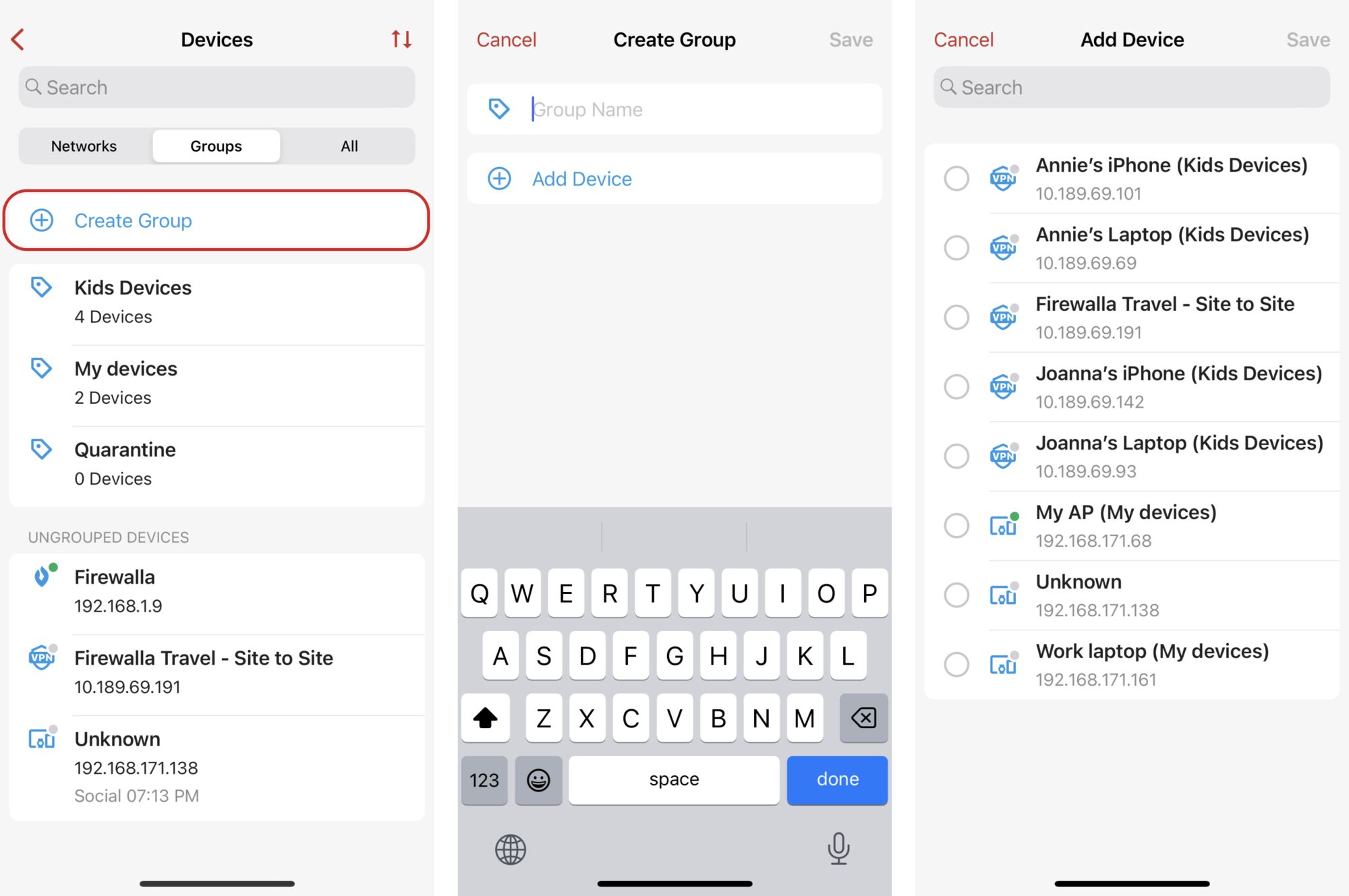 Note that a device can only belong to one device group. Additionally, when a device is added to a group, its existing rules will be deleted, and it will adopt the group rules.
How can I manage my devices?
If you're looking at a group or network, you can easily see the devices that belong to the group or network by tapping Devices. For groups, you can tap Manage Device to add or remove devices.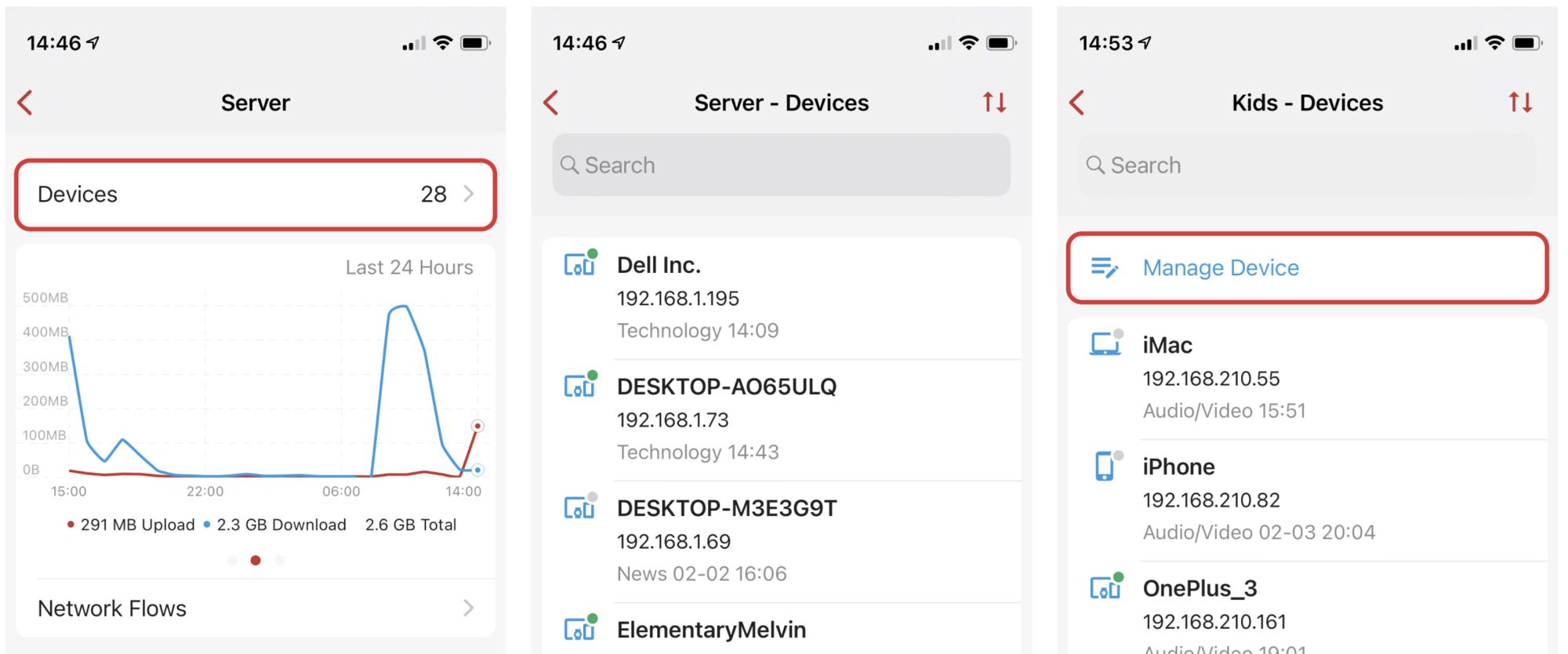 Tap on a device from the Devices List to see its detail page. From here, you can:
See the device's Network Flows
Use shortcuts to quickly block network access and apps or manage rules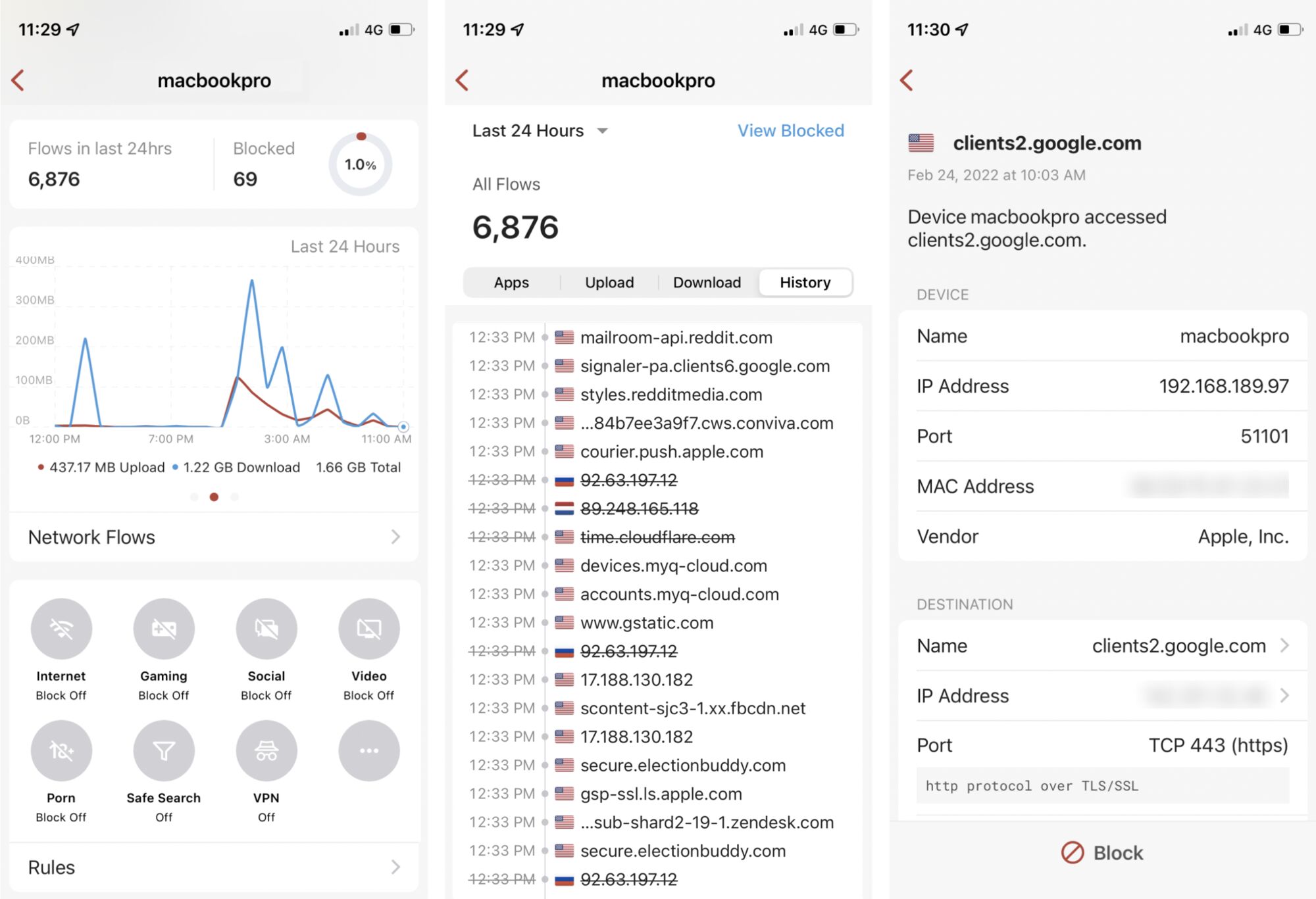 How can I change a device's name?
Each device's detail page lists information about the device, including name, local domain, IP address, network, MAC address, manufacturer, status, and open ports.
To change a device's name, simply tap on Device Name, enter a new name, and tap Save.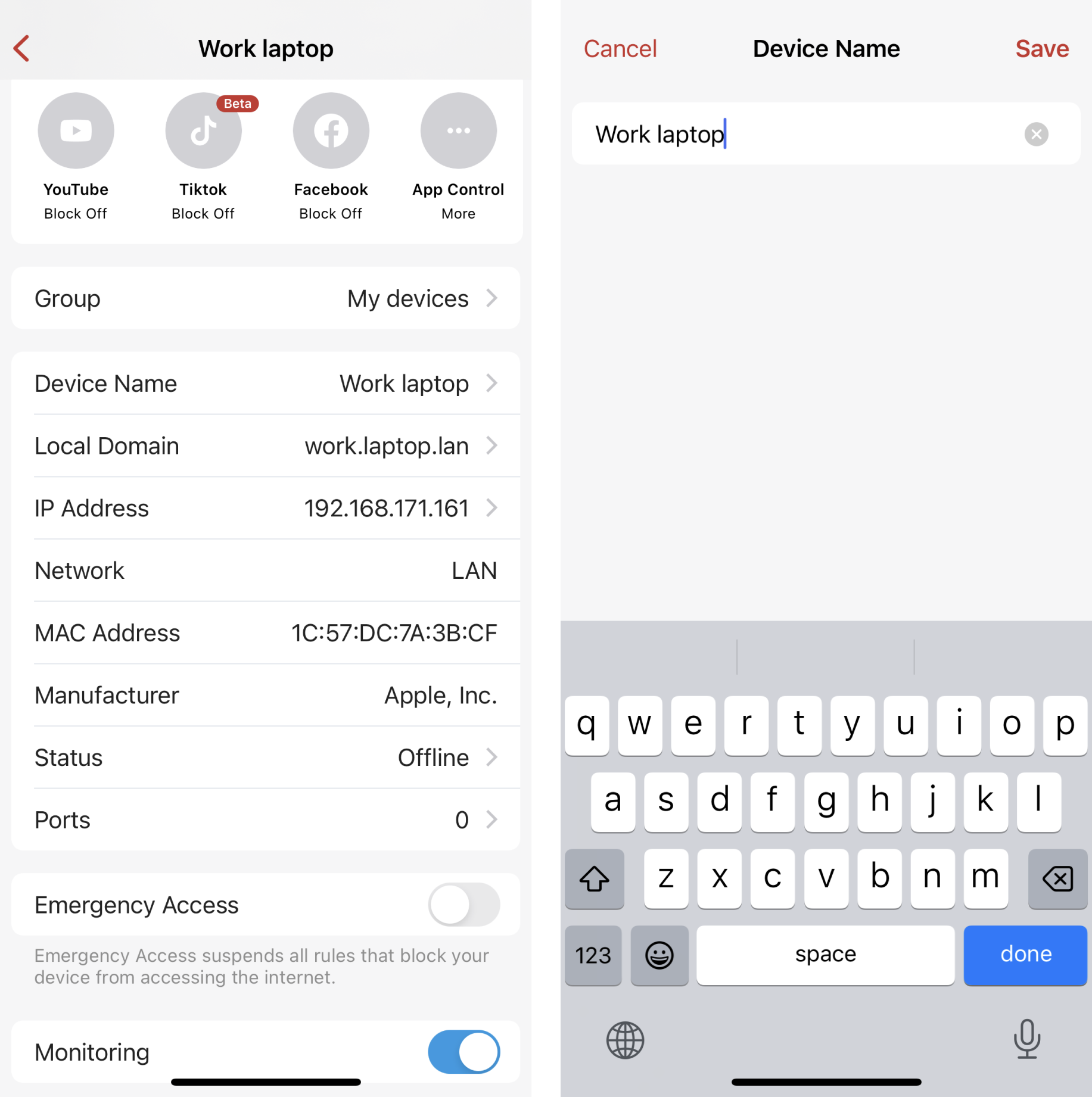 Wake-on-LAN
If your device supports Wake-on-LAN (WOL), you can wake it directly from its Status page – just tap Wake Up to send it a WOL message.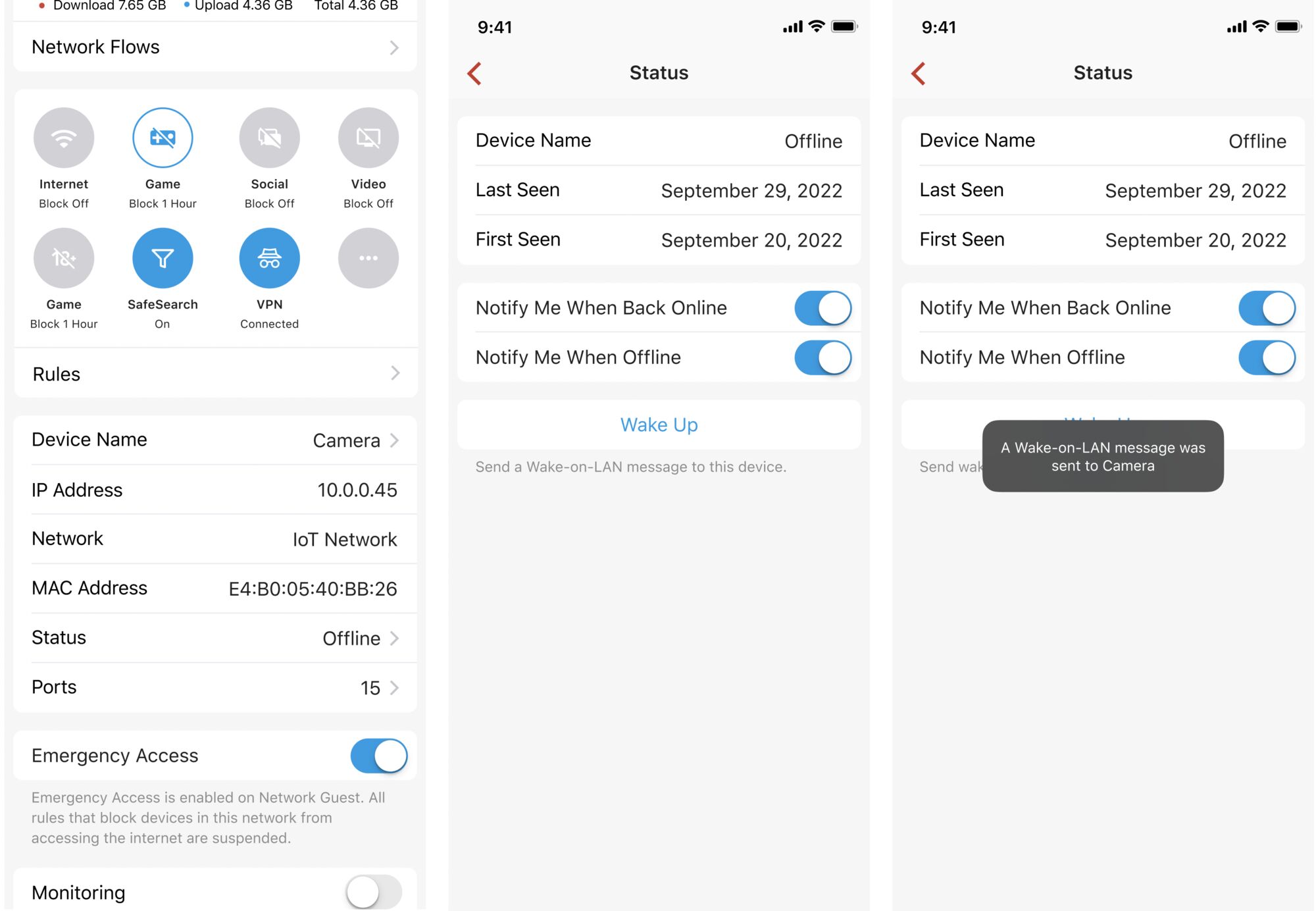 Open Ports
Firewalla can actively scan open ports on your LAN. To enable this feature, turn on Device Port Scan. You can view the open ports from your device's detail page. You'll see two types of ports:
Ports Forwarded: These are ports forwarded manually or through UPnP.
Ports Not Forwarded: These are ports the device is "listening" to, but haven't been forwarded by Firewalla.
Since these ports are internal to your LAN, their security risk is very small unless they are port forwarded.
This is part of our Firewalla Weekly Newsletter. You can sign up here https://firewalla.com/weekly.