What is Apple Private Relay?
iCloud Private Relay is designed to protect your privacy by ensuring that when you browse the web in Safari, no single party — not even Apple — can see both who you are and what sites you're visiting.
Why do I need to turn off Private Relay?
If you do not turn off or block Apple Private Relay, it may take precedence over your Firewalla DNS settings and may even allow a device to circumvent Firewalla's rules. This is because Private Relay encrypts your traffic, like a VPN service. To ensure that doesn't happen, you can use Firewalla's rules to block access to Private Relay on your network.
This is what Apple says about blocking Apple Private Relay:
How do I block Private Relay using Firewalla?
One way to block Private Relay is by using Firewalla Native Family Protect.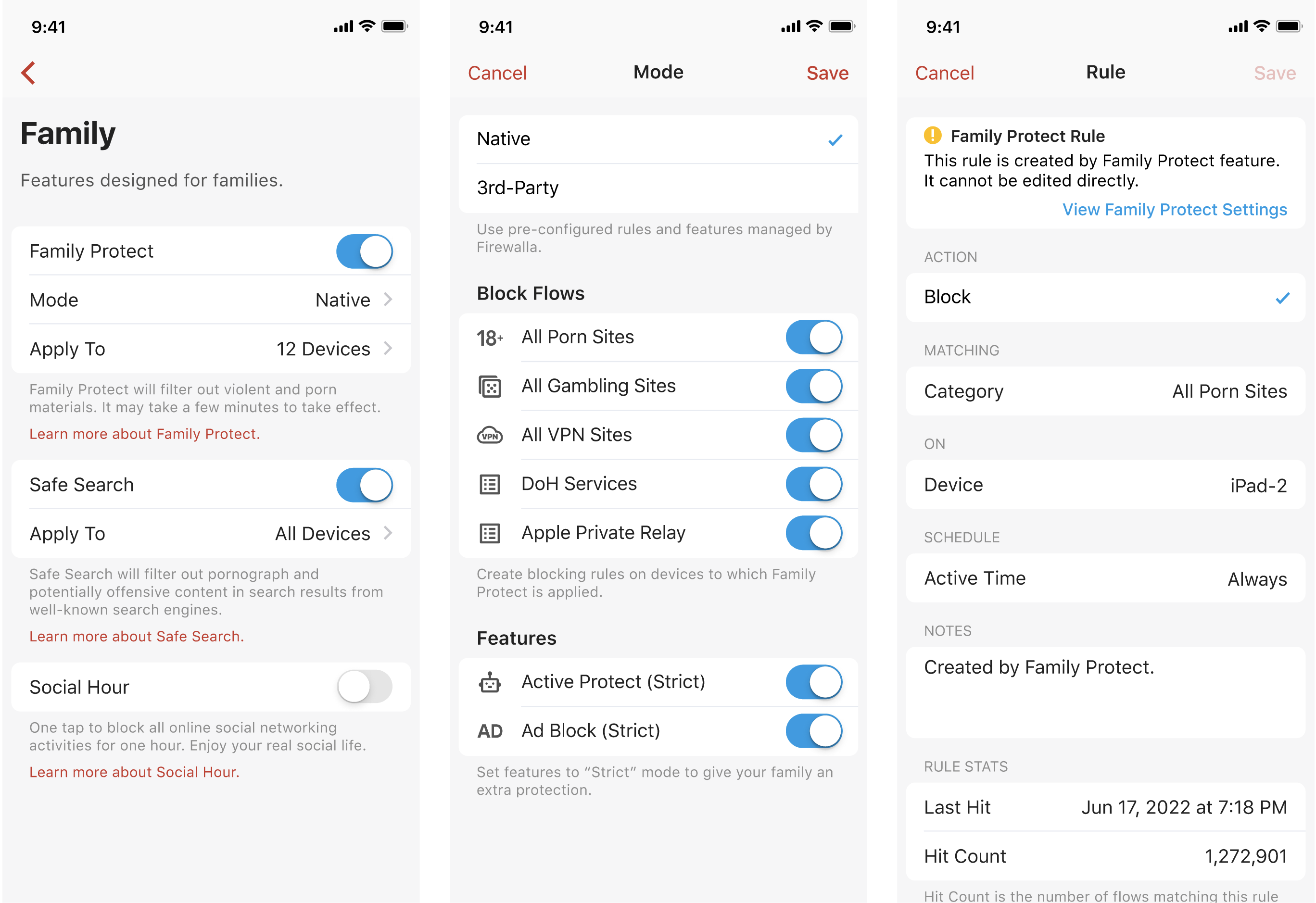 Alternatively, you can manually create a rule to block Apple Private Relay.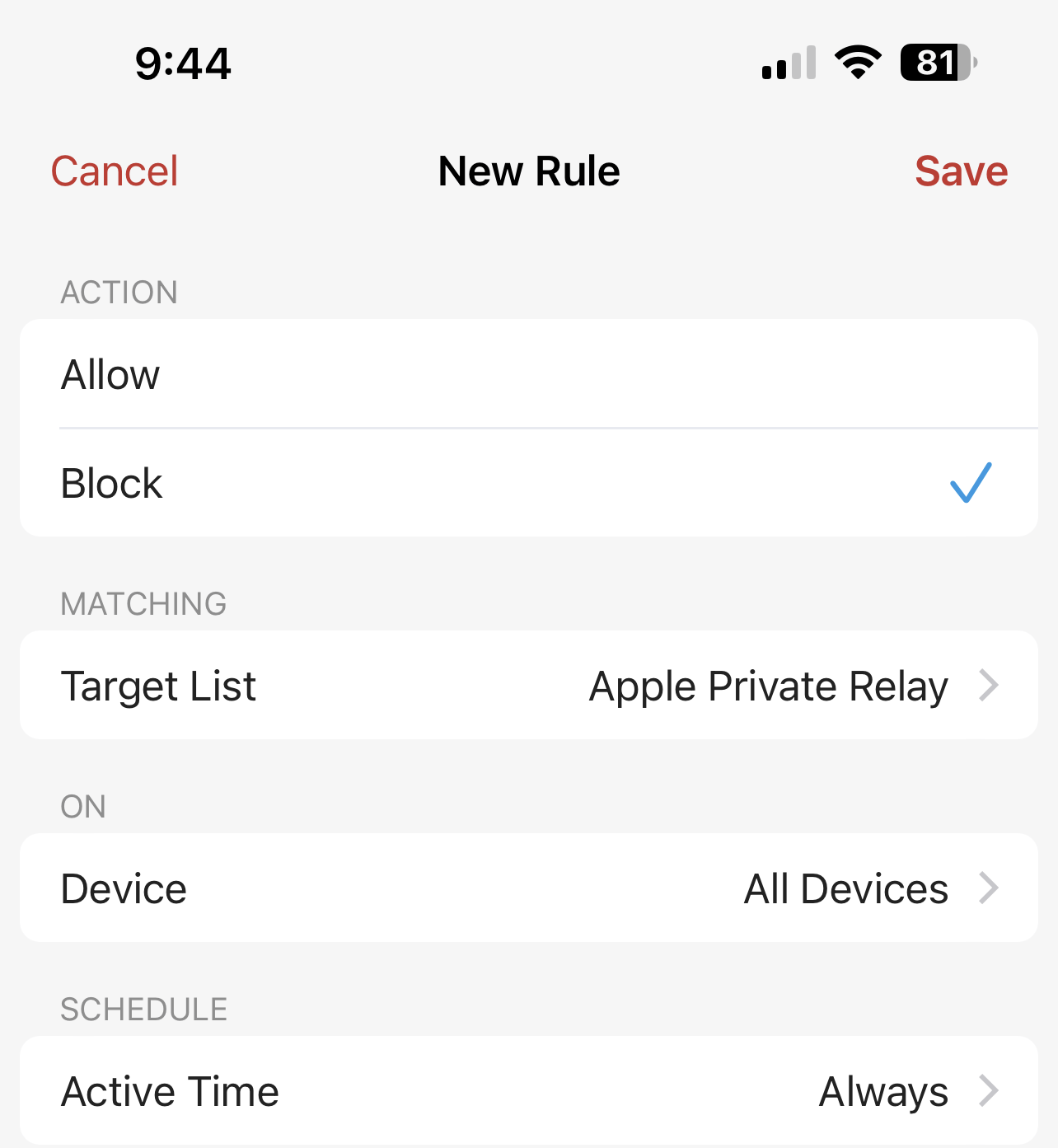 What happens after blocking Private Relay?
After blocking Private Relay on your network, Apple will warn you that Private Relay is no longer available. If you ignore these warnings, your connection will still work and the warnings will eventually stop; however, you can avoid these nagging messages by configuring some settings on your devices. You can either:
Disable Apple Private Relay completely on the device. This may be unsatisfactory if you want to use Apple Private Relay outside your network.
Turn off "Limit IP Address Tracking" on a specific WiFi network to only disable Apple Private Relay for that network (as shown below). This option is available on Apple devices that support Apple Private Relay. We recommend this option if you want to keep Apple Private Relay active for other networks.

Turn off Private Relay for a network temporarily. This may also not work for you if you are on a network regularly.


If you choose not to make any device-side configurations, Apple's warnings will look something like this:
You can learn more about Apple's Private Relay here: iCloud Private Relay