If at any stage you have problems, please feel free to open a support case using this link. We will guarantee to respond in less than 24 hours.
Known issues
If you are setting up with a Google WiFi mesh network, please take a look at this article: Google WiFi Mesh with Gold

Android S10 may have issues discovering the Firewalla Gold due to an issue with the Bluetooth code. If you encounter this problem, please send an email to help@firewalla.com
If you have eero and doing ethernet backhaul with Firewalla Gold, please see this article
Quick Check List
Please make sure you have the latest Firewalla App installed, and stay close to the Gold box during the pairing process.


Reboot the modem/router before installing Gold in Router mode. Some service providers may require you to do this when using a new router.



Make sure the ethernet cable is securely plugged into

Port 4, and the lights on Port 4 is On.



Make sure

your mobile phone has internet access during pairing. If you are setting up the Gold in router mode, and the phone is still connected to WiFi, switch to cellular mode.


Turn on the DHCP function on your router

if you have turned it off before. Otherwise Gold may not be able to get its IP Address from it.
Please make sure you use the right Ethernet Cable for the Gold. If you have a gigabit connection, you will need a CAT 5E or better ethernet cable.
Common Issues
1. Firewalla not Found:

Check Connections:
Check if Gold has the LED light is ON (Blue) on the Power Button. If not, press the power button should turn on the Box.
Make sure the power brick and AC cable are securely connected.
Make sure the Red Security Dongle is plugged into Gold's USB Port.
Check Bluetooth:
Power cycle Firewalla Gold, and hear if there is a beep sound after booting up.
Make sure Firewalla App has permissions to Bluetooth, go to Settings -> find Firewalla App, Allow Firewalla to Access Bluetooth.
2. Can't scan the QR code
Make sure Firewalla App has permissions to Camera, go to Settings -> find Firewalla App, Allow Firewalla to Access Camera.
If you've paired the Gold with another phone before, the QR code can also be found on Firewalla App -> Settings -> About -> License.
Firewalla App may accidentally pick up the wrong code (serial code) next to the QR code, you'll need to use your finger to cover up the serial code before scanning.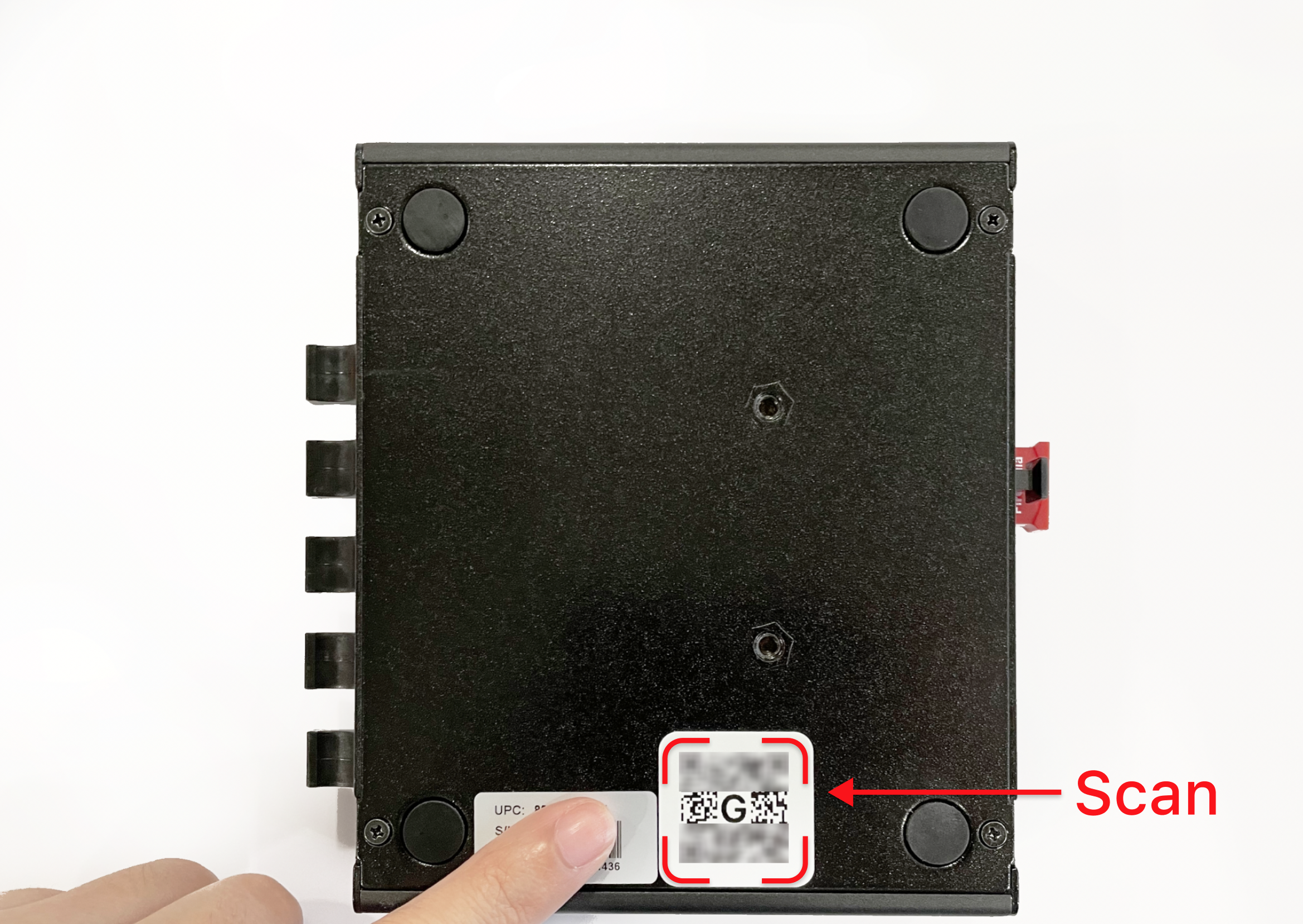 3. Setup Failed
Check Connections:
Make sure the Ethernet cable is securely connected on both ends.
Make sure the ethernet lights of Port 4 is ON.
Make sure your network cable is rated CAT 5E or better. And they are securely connected to the ethernet ports.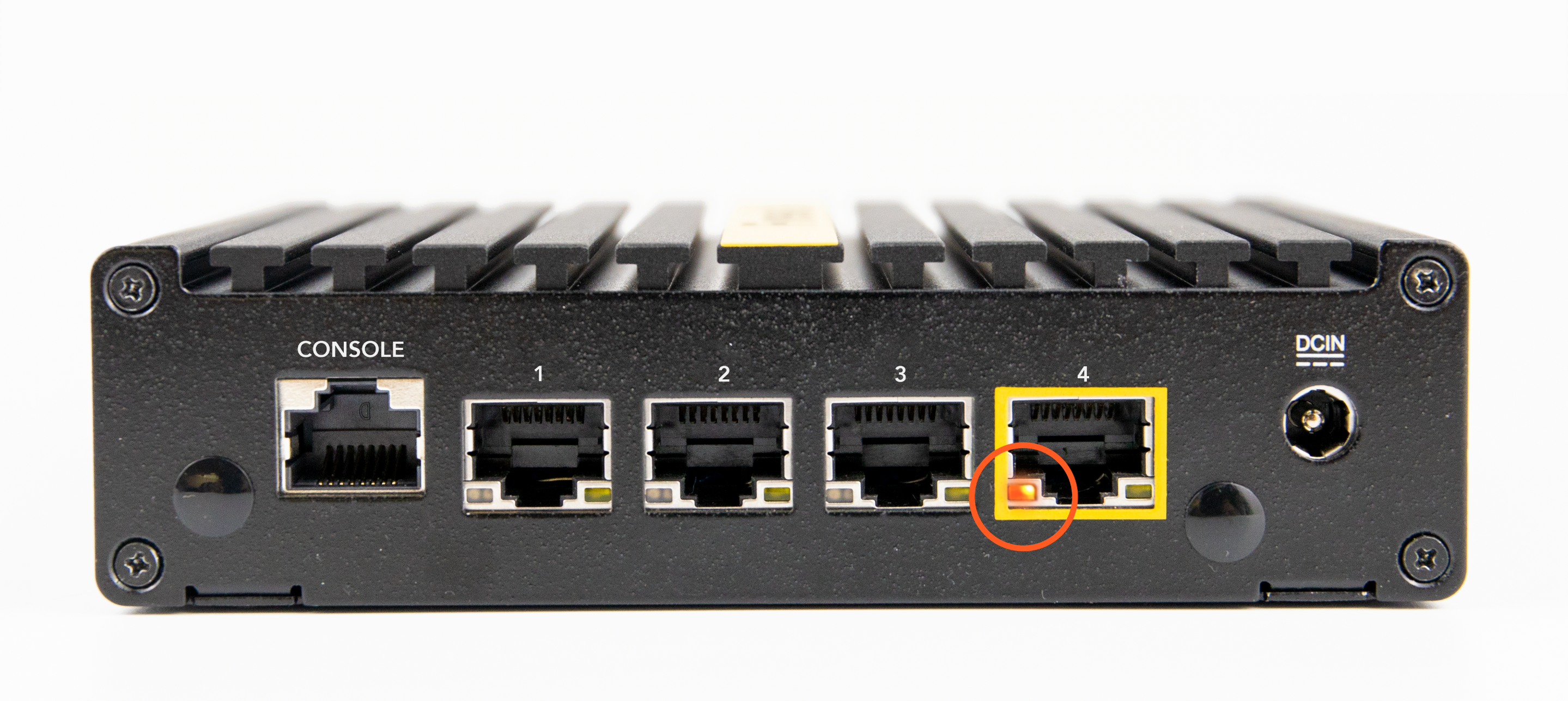 If you are setting up Gold as your main Router:
Some ISPs may require additional setup:
Username/Password: Select PPPoE when asked to choose a connection type.
Registered MAC addresses: Tap on Advanced Setup and use pre-registered MAC Address to bypass the "locking".
MTU/MRU (PPPoE), Server Name (PPPoE), Vendor Class Identifier(for DHCP), etc. Tap on Advanced Setup under the corresponding connection type, and fill in the info.
Triple-play Services: Please see this guide: Triple Play VLAN.
If your ISP requires a login/authentication on their website

to get internet access,

please follow this guide.
If you are adding Gold to the existing network (Simple mode/DHCP mode):
Make sure your phone is connected to the same Wi-Fi network as your Firewalla Gold connects to.
Login to the admin portal of your router/modem, make sure the existing firewall doesn't block outside connections from Firewalla.
Double-check and see if you have any security software or anything like VPN running on your mobile phone, such as Lookout, Airwatch, MobileIron... Please temporarily turn them off.
4. Can't get IPv6 Address
If your network supports IPv6, and Gold is not getting IPv6 address after setting up, please reboot your modem/gateway.
Please note that PPPoE does not support IPv6.
Reset Gold to Factory Default
If all steps above don't work, and the App still reports Setup Failed or Pairing Time out, the best way is to manually reset the box.
In case the internet is down, you can also debug the problem by standing close to Firewalla Gold: How to access the Box if internet connectivity is lost.