If you have been using Firewalla VPN Server for a while, and suddenly the VPN client cannot connect to the server, there might be 2 problems causing this issue.
Problem 0: You need a public IP
The Firewalla VPN server needs a public IP address for you to connect back. Please use this to check https://help.firewalla.com/hc/en-us/articles/360055686674-How-to-see-if-you-have-a-public-IP-address-
Problem 1: UPnP port forwarding was wiped by the router.
Solution: Turn off the VPN and then turn it on after 5 seconds. This will refresh the UPnP port. If this doesn't work, please reboot Firewalla. If you know how to configure the router, the best way is to insert a static port forward in your router
Tutorial: How to set up port forwarding for VPN Server
Problem 2: Please test the VPN Server outside of your network
Not all routers support connecting Firewalla VPN servers from inside the same network. So please use an external network to do the test. (For example, take your phone to LTE)
Problem 2: VPN profile is expired.
There is a bug that VPN profile may incorrectly expire after 30 days, this bug only occurs when creating a VPN profile for the first time.
Solution: Reset VPN profile
Step 1: Open the box main page in Firewalla App, tap on VPN Server button -> Setup.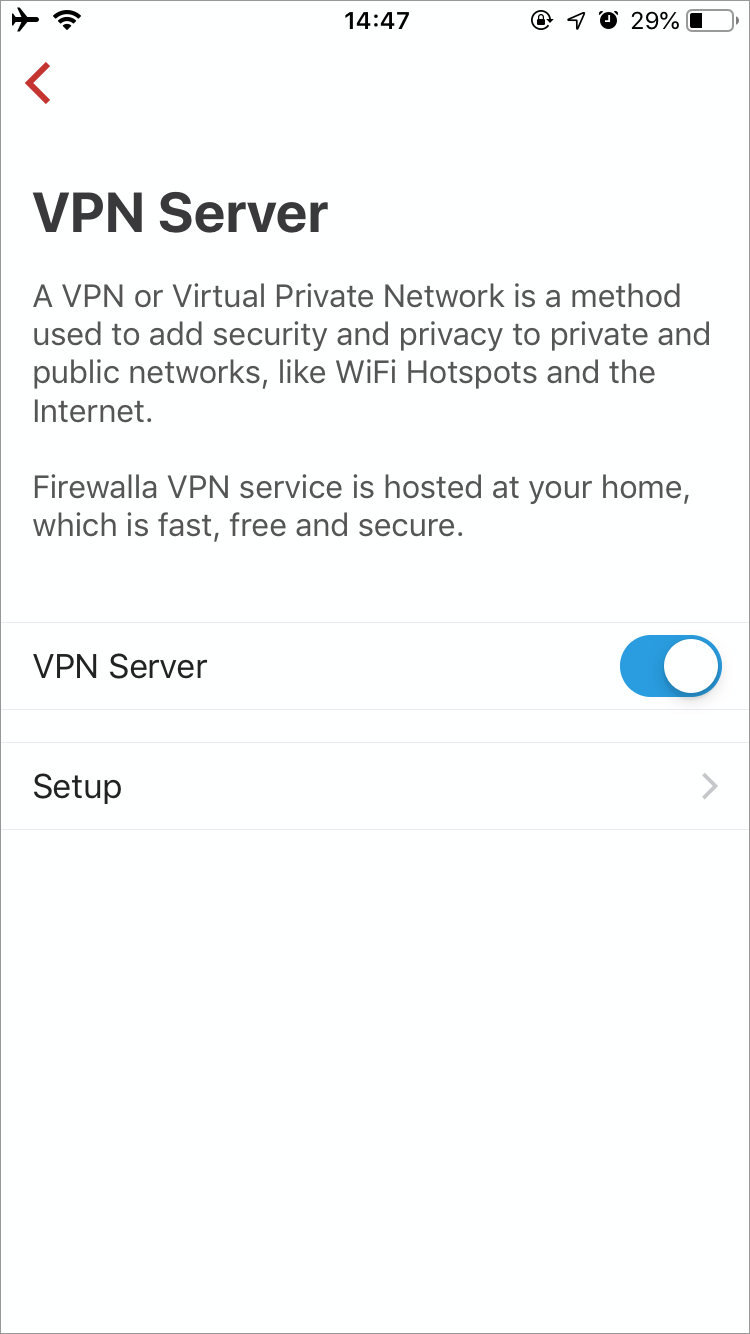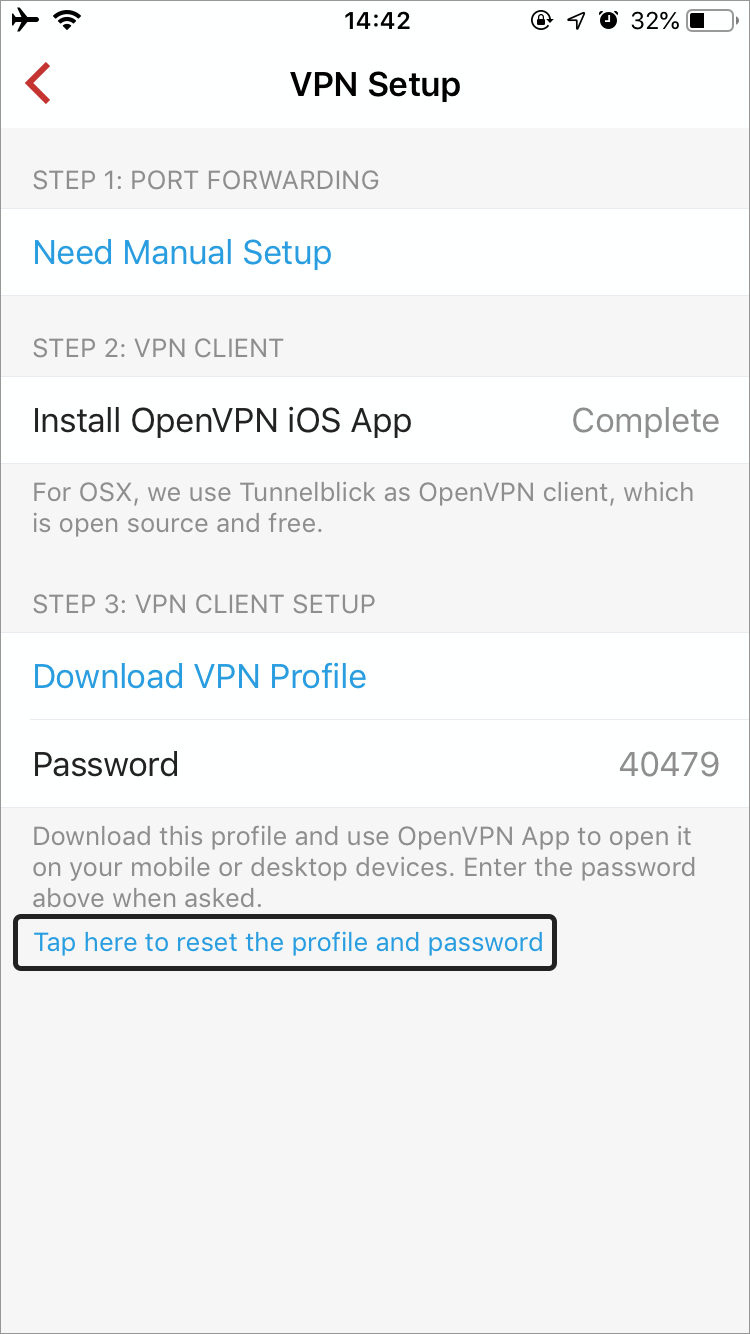 Step 2: Tap on the blue button "Tap here to reset the profile and password" -> Confirm.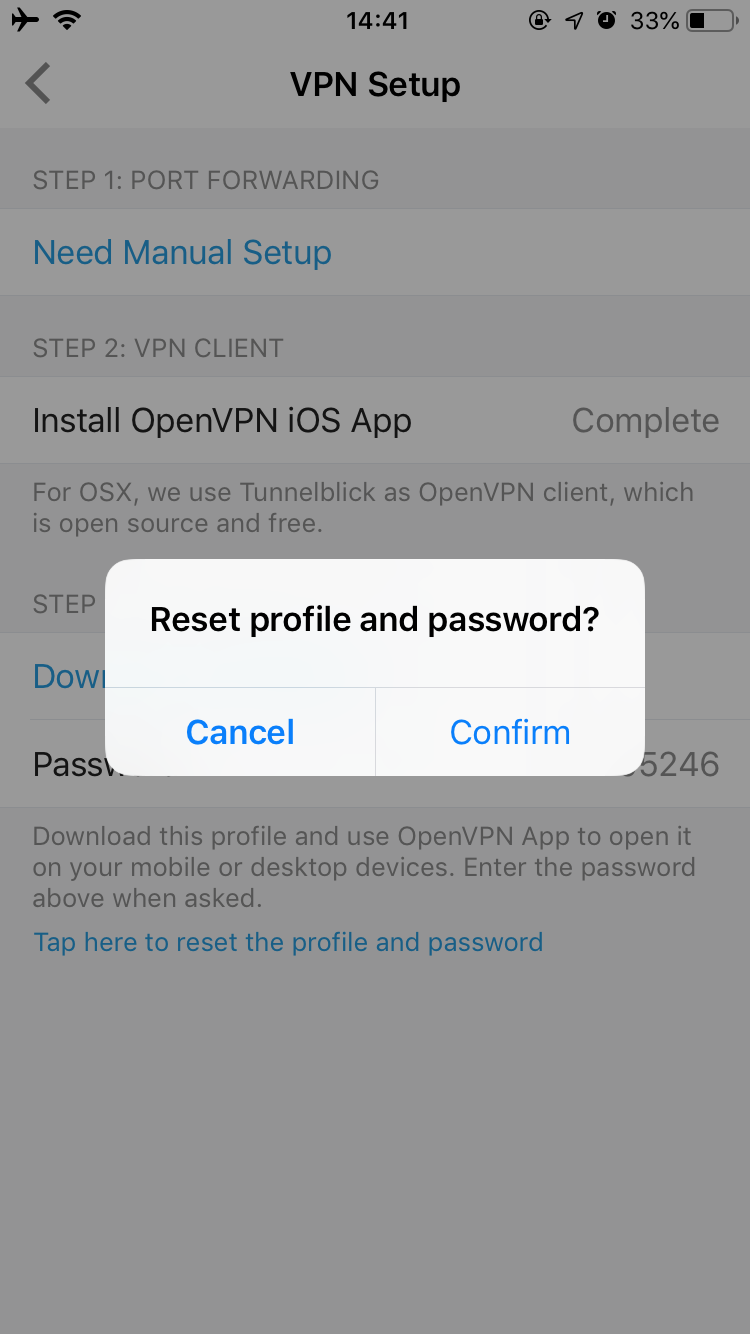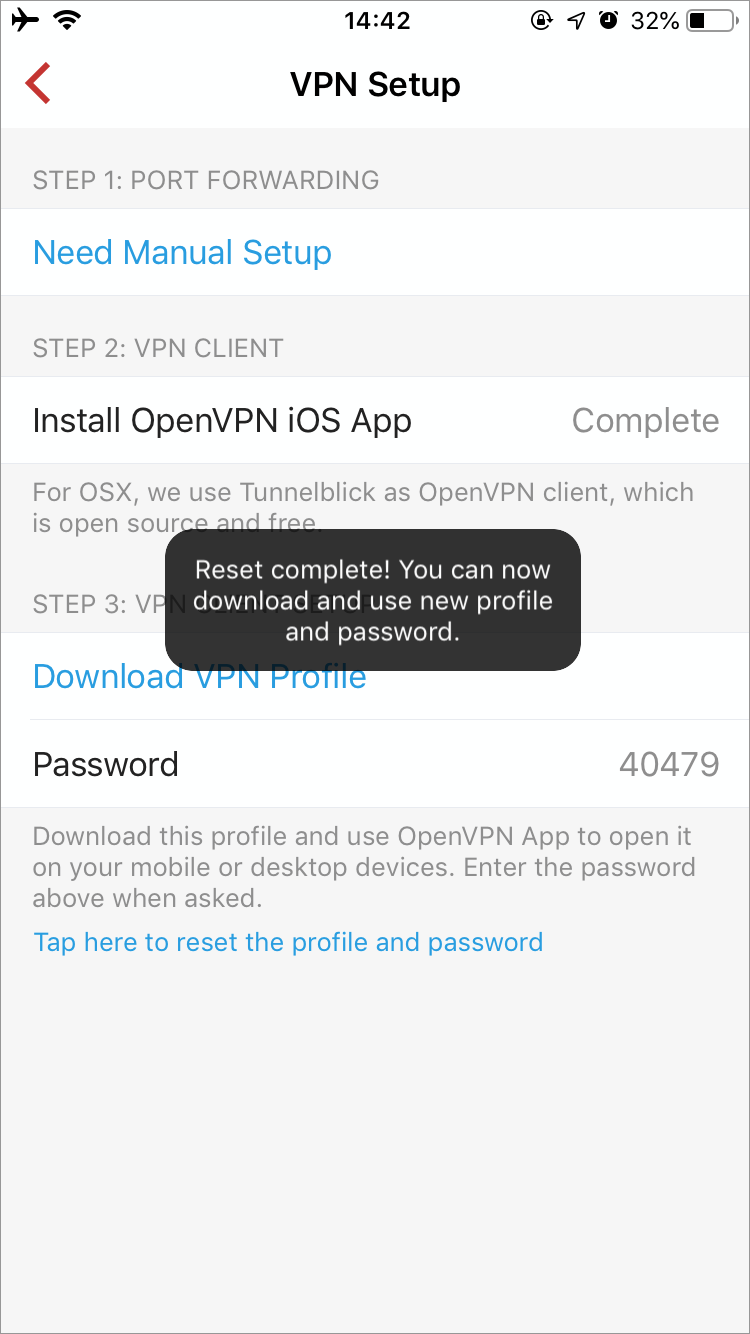 Step 3: Download the VPN Profile, import it to your VPN Client, input the new password when asked.
Tutorial: How to configure Firewalla VPN Server?