Data to be migrated:
Devices
Device Groups
IP Reservation
Port Forwardings
Rules
Alarm Settings
Feature Settings
Other data such as monitoring setting, VPN setting, network flow, alarms, cannot be migrated right now. We will continue on improving data migration capabilities to support these.
Step 1: Make sure your new Firewalla box is up running, and paired with Firewalla App (the old box doesn't need to be live for migration)
Step 2: Open Firewalla App and click the new Firewalla Box icon
Step 3: Tap Settings -> Advanced -> Migrate from Other Box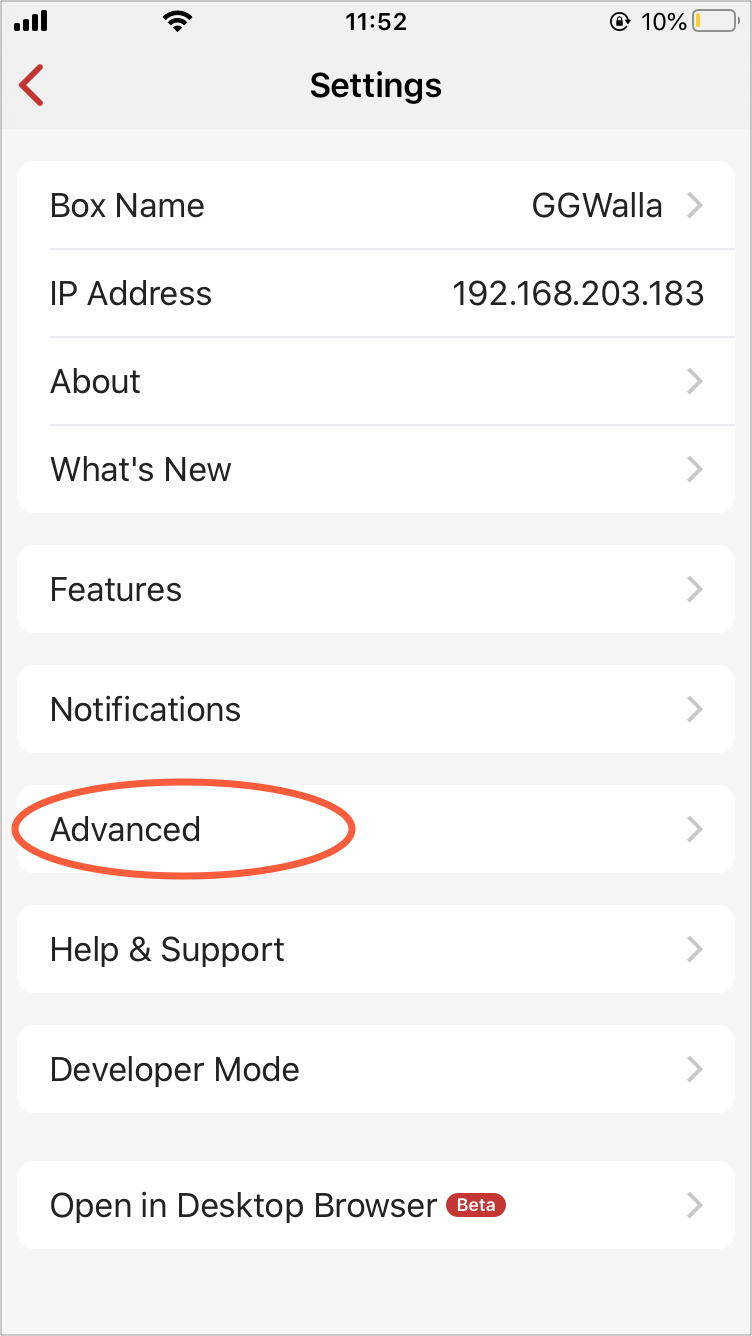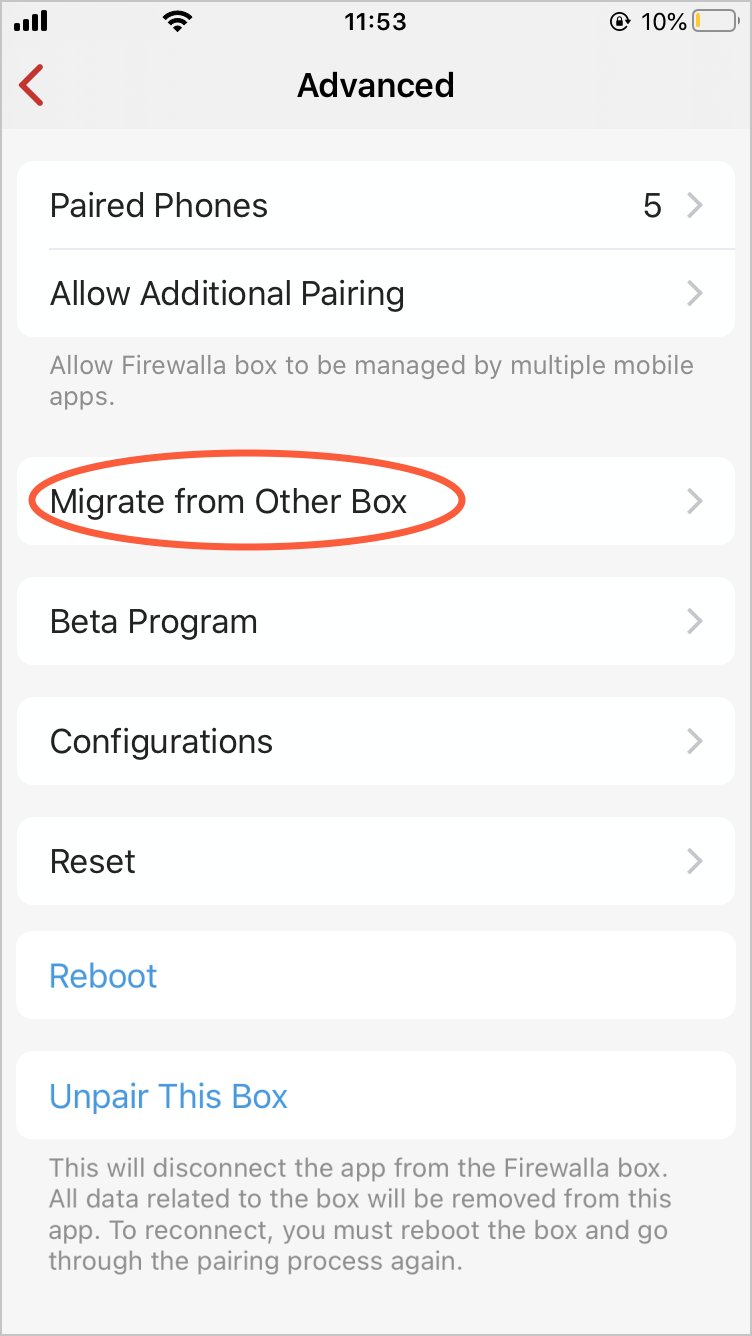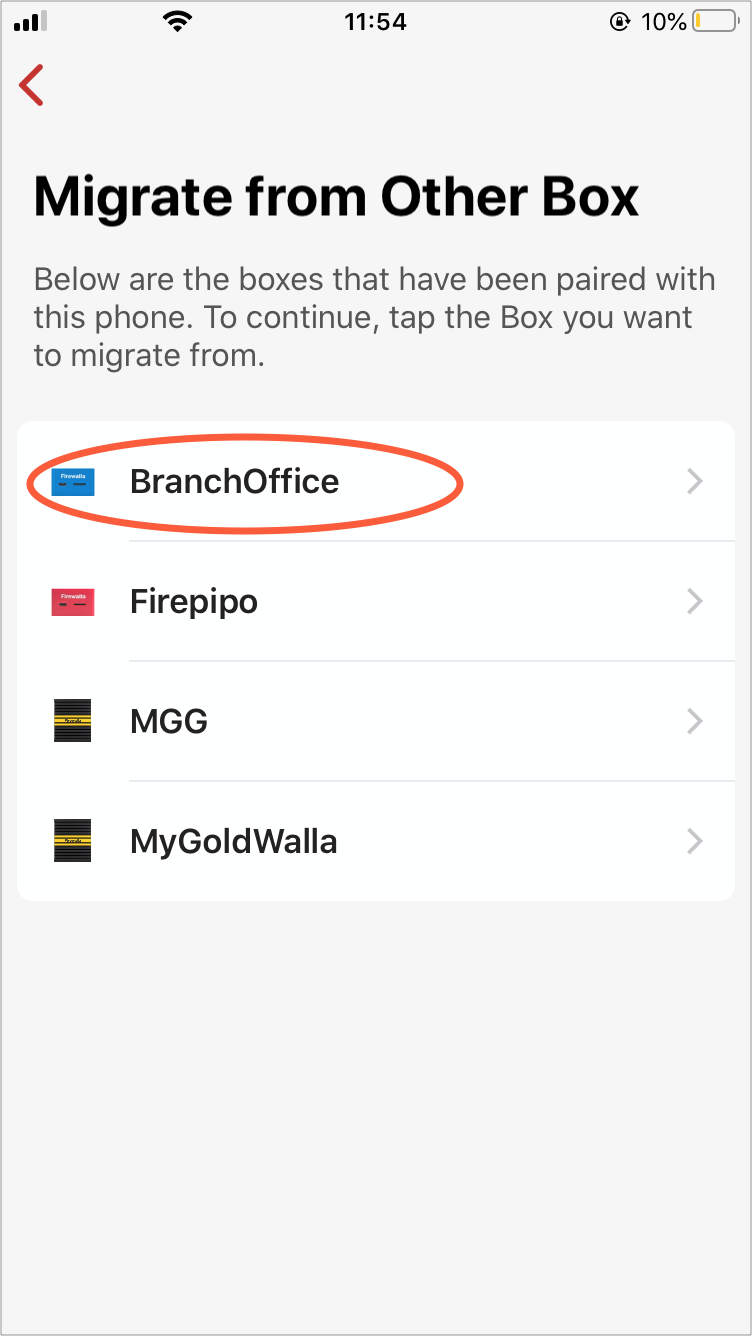 Step 4: Select the old Box you want to migrate from and select what kind of data you want to migrate, tap "Migrate" to continue. Your existing data on the new box will be kept and migrated data will be appended. After the migration is completed, data will be reloaded.