Firewalla provides two methods to recover/migrate your data.
Quick Setup
If a Firewalla box has been reset, and you'd like to set it up in the same network environment again, the Quick Setup feature is designed for you.
Please note:
Quick Setup is only available when you are setting up the exact same Firewalla box. If you purchased a different box, please use the migration feature.

Quick Setup is only supported on Firewalla Gold and Purple.
Follow the initial setup guide to set up your Firewalla box just like a new one. At the beginning of the setup process, if Firewalla App detects that this box has been set up before, it will prompt you with an option to quickly bring up the box using the previous network settings. It includes
Monitoring Mode
WAN/LAN Network Settings (expect OpenVPN network)
Link Aggregation (If any)
Source NAT and NAT passthrough
Advanced Configurations

SSH Console
Block ICMP (Ping)
mDNS Reflector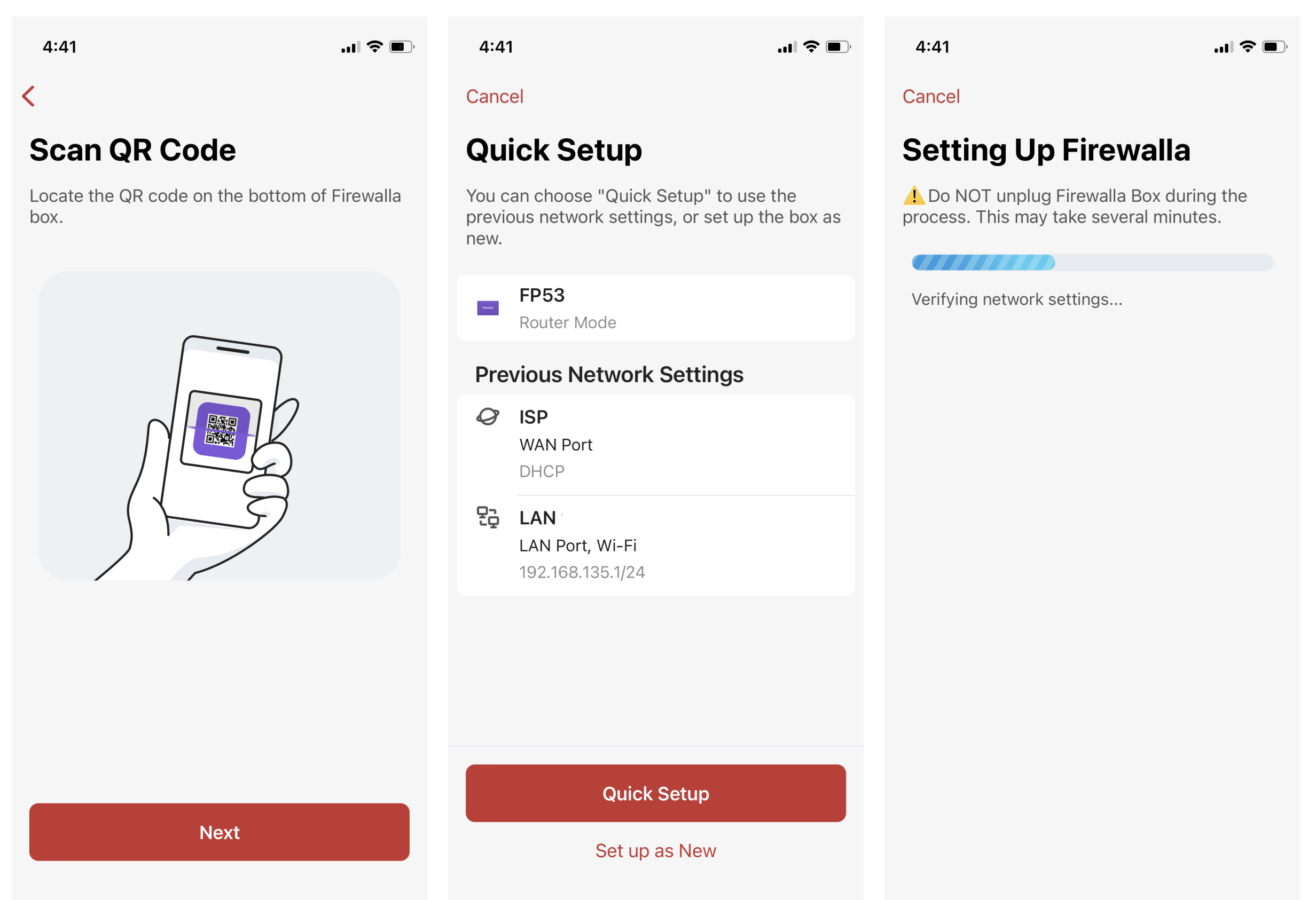 After the quick setup, you can follow the steps below to migrate your rules and features settings from the snapshot of the same box.
Migrate from another box
If you bought a new Firewalla box, and you want to use it to replace the old box, or you'd like to copy over all the rules and features applied on your devices, without manually creating them all over again.
After a Firewalla box is set up and installed, you can choose to migrate data from another box.
Data to be migrated:
Devices (online devices only when migrating to Firewalla Red and Blue)
Device Groups
IP Reservation
Port Forwardings and DMZ
Rules
Alarm Settings
Feature Settings
Other data such as VPN settings, network flow, alarms, cannot be migrated right now. We will continue improving data migration capabilities.
Step 1: Make sure your new Firewalla box is up running, and paired with Firewalla App (the old box doesn't need to be live for migration)
Step 2: Open Firewalla App and click the new Firewalla Box icon
Step 3: Tap Settings -> Advanced -> Migrate from Other Box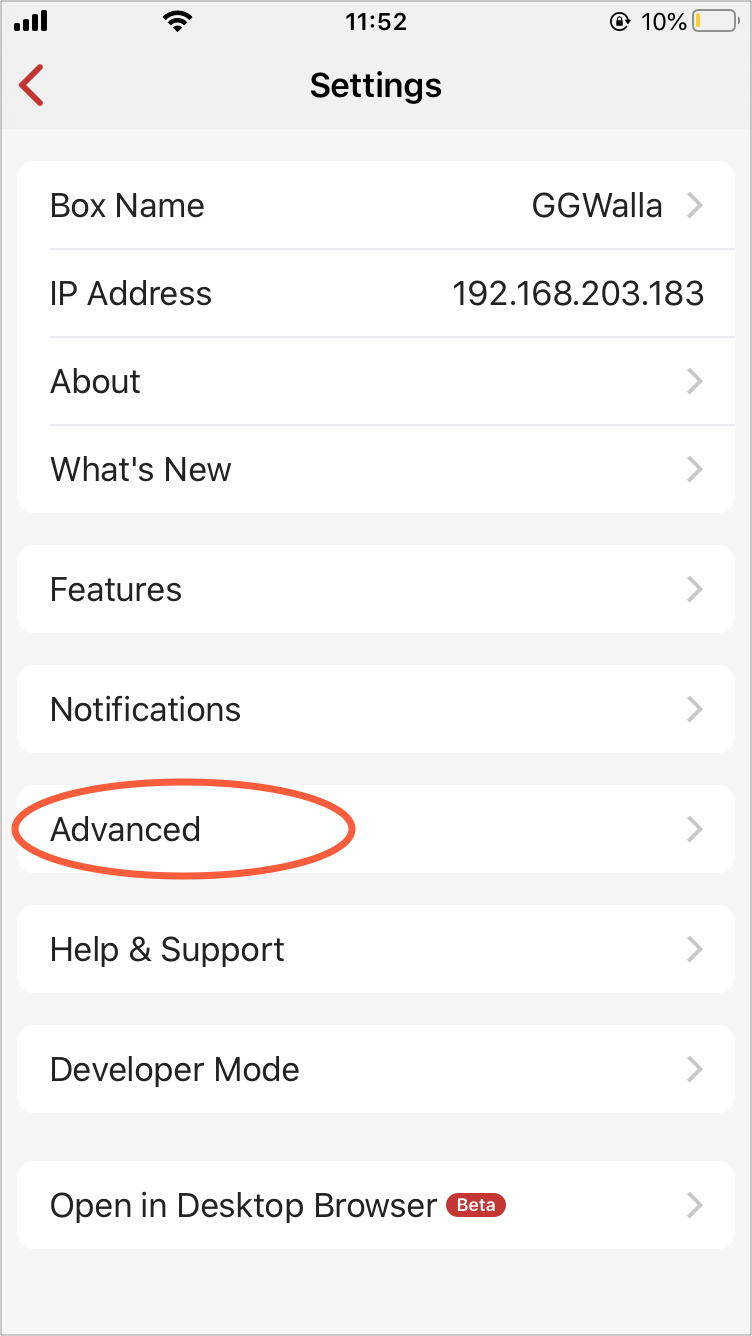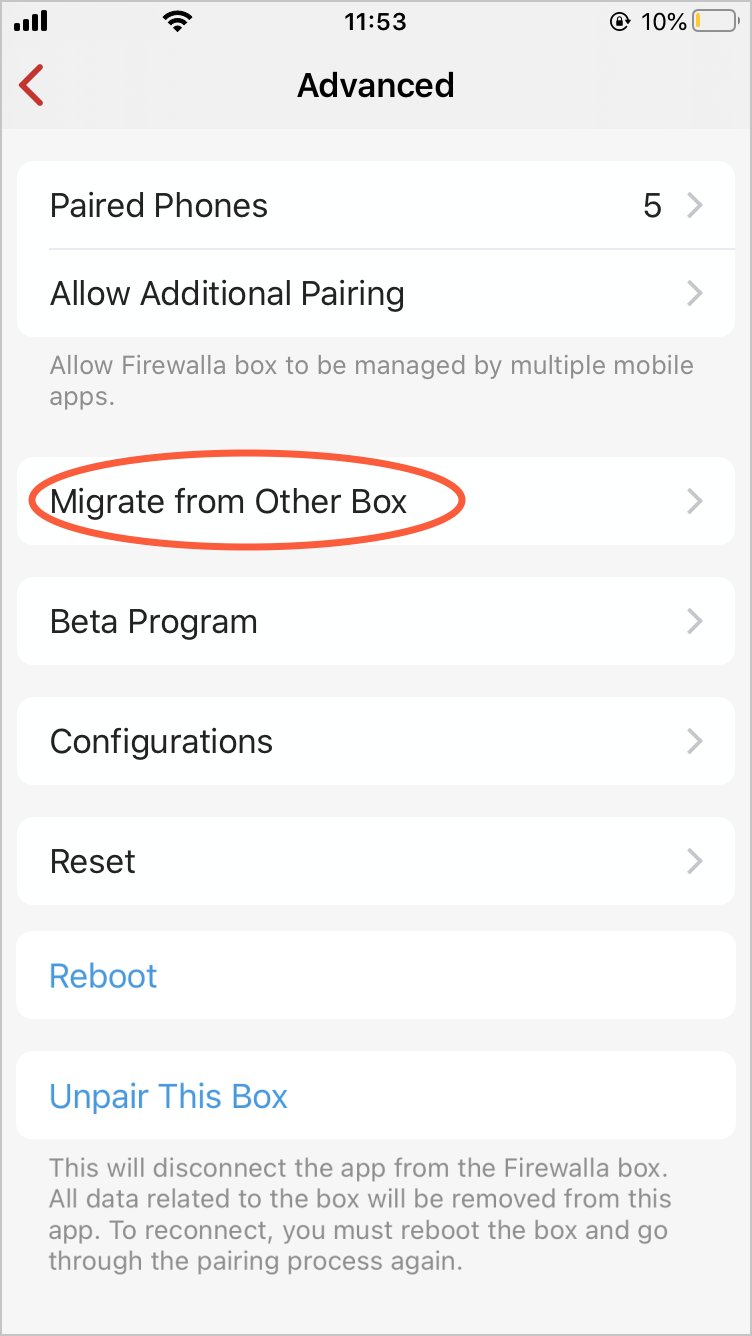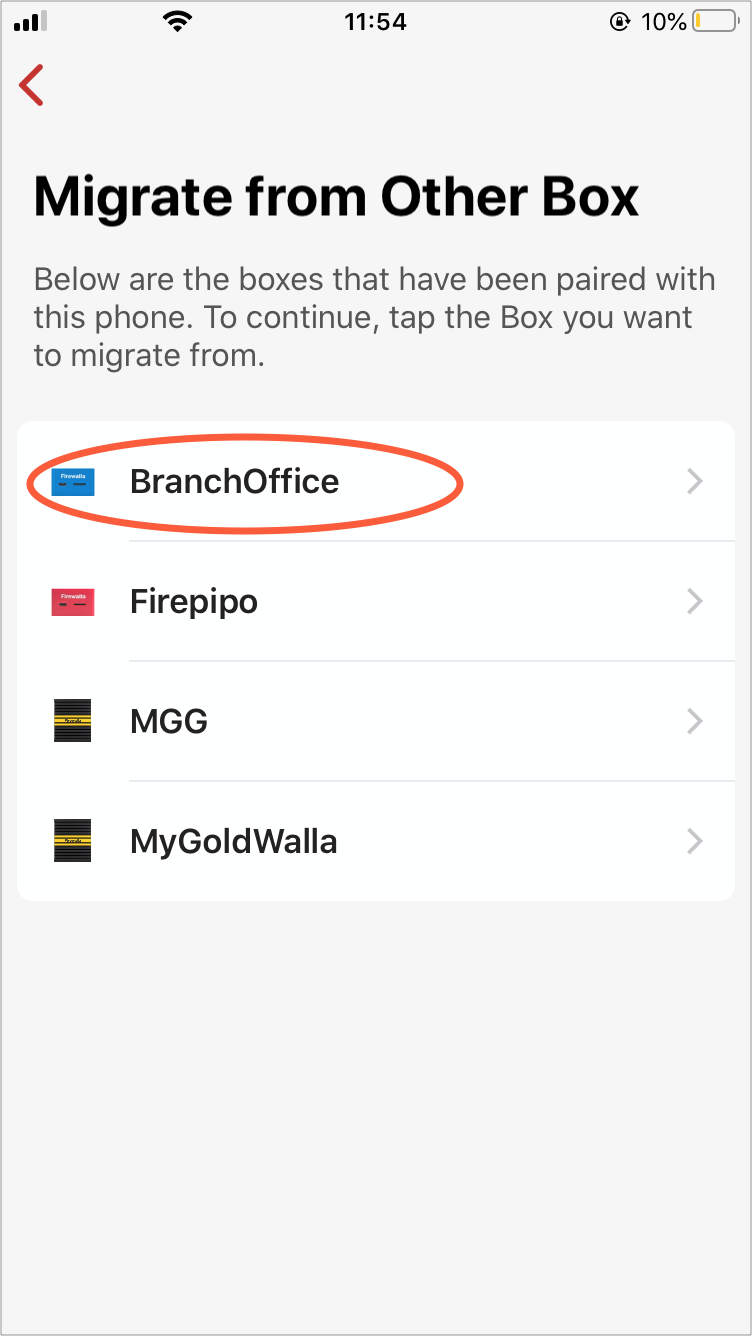 Step 4: Select the old Box you want to migrate from and select what kind of data you want to migrate, tap "Migrate" to continue. Your existing data on the new box will be kept and migrated data will be appended. After the migration is completed, data will be reloaded.