To make VPN working, several things need to be setup. This page is just the VPN client setup for Windows devices. For VPN server setup, please refer to this page.
Open VPN has updated it's windows client to OpenVPN Connect, get it here https://openvpn.net/download-open-vpn/
Step 1:
Download OpenVPN Windows client from:
https://swupdate.openvpn.org/community/releases/openvpn-install-2.4.6-I602.exe
Double click the exe file to install OpenVPN client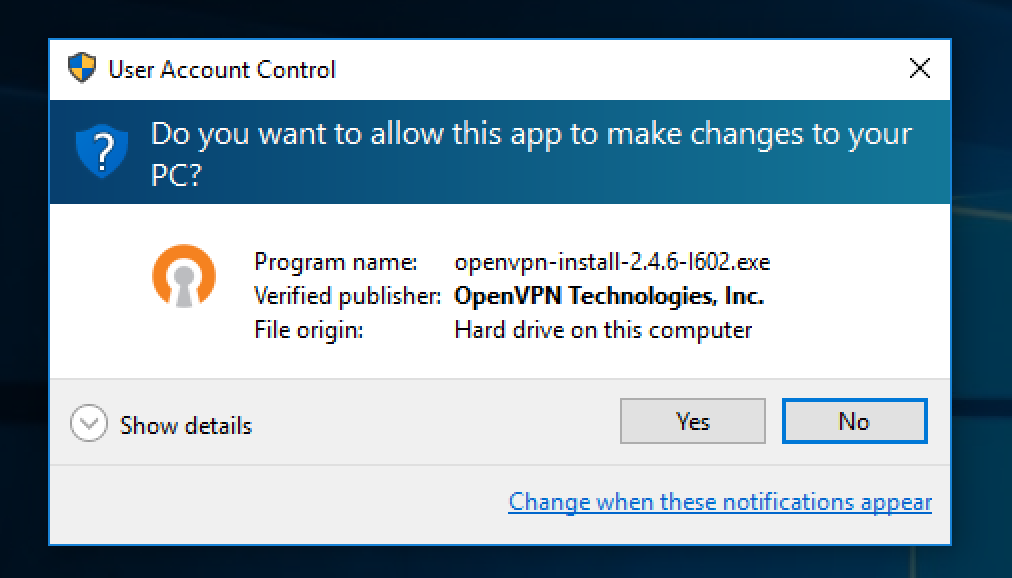 Step 2:
Copy the VPN profile from Firewalla App to this Windows machine. (You may copy this via email or dropbox)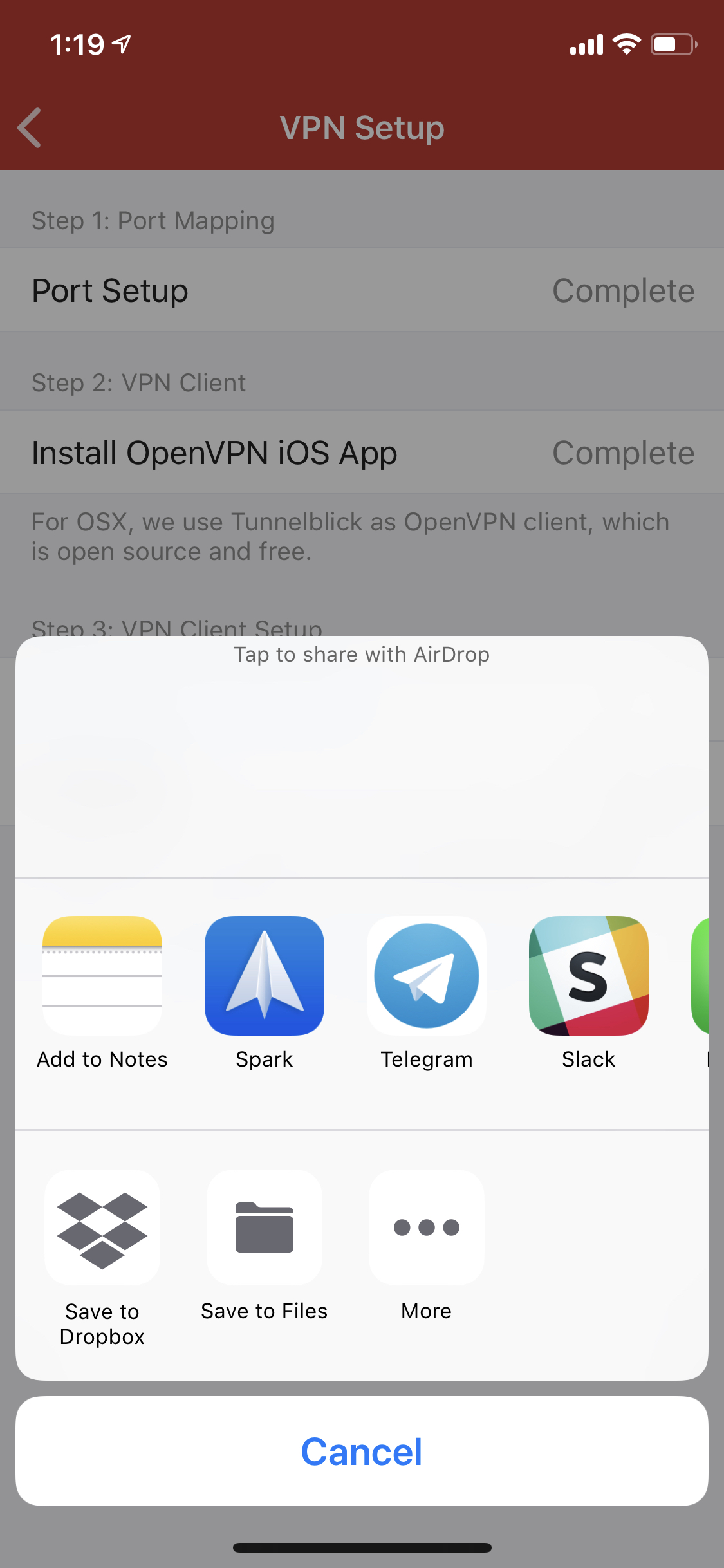 Step 3:
Open the OpenVPN client, locate the OpenVPN icon in the windows system tray, right click the icon, select "Import file..."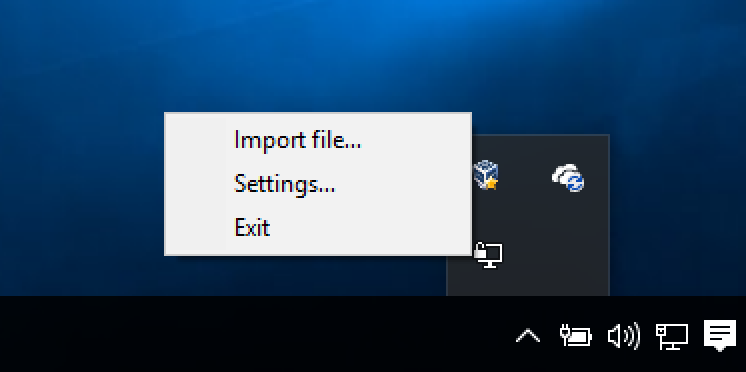 Right click the OpenVPN icon, and select "Connect"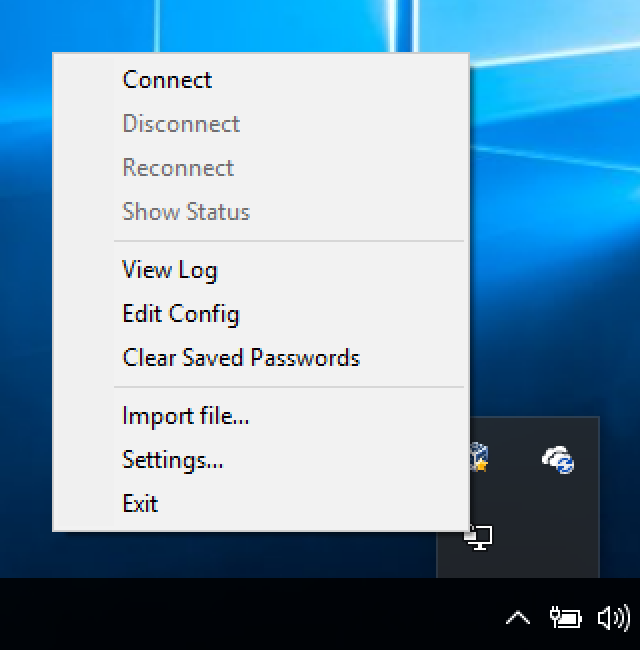 Enter the vpn password if asked, you can find the password in the VPN settings of Firewalla App.
It will show a success notification if openvpn is connected successfully.