To make VPN working, several things need to be setup. This page is just the VPN client setup for Android devices. For VPN server setup, please refer to this page.
Step 1. Download OpenVPN Client
Download Link:
https://play.google.com/store/apps/details?id=net.openvpn.openvpn&hl=en_US
Step 2. Download OpenVPN Profile from Firewalla App
In Firewalla App, Tap on VPN Server -> Setup -> Download OpenVPN Profile, save .ovpn file(client profile for OpenVPN) on your android phone's local storage.
Please note down the file path of where Profile is saved.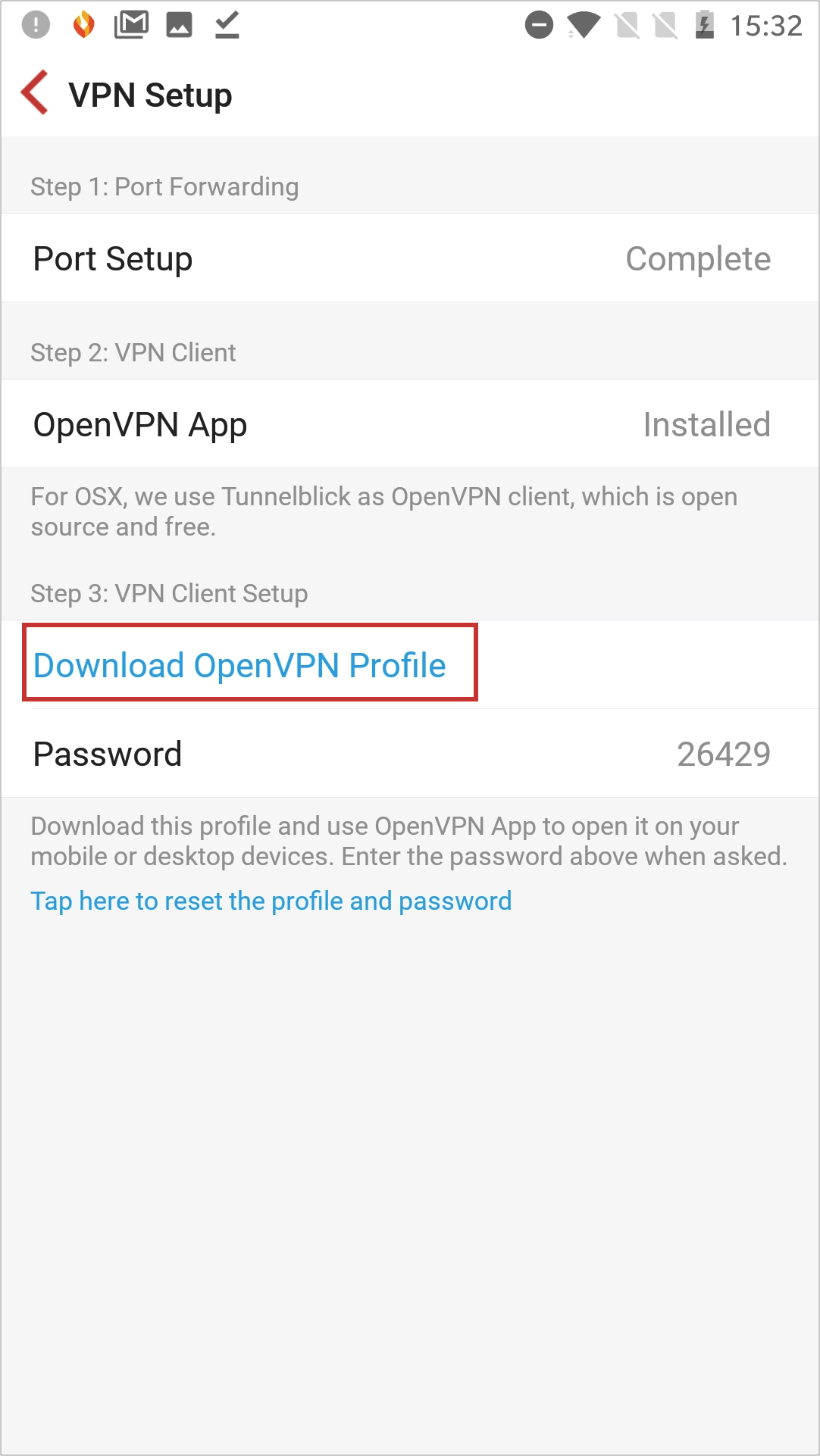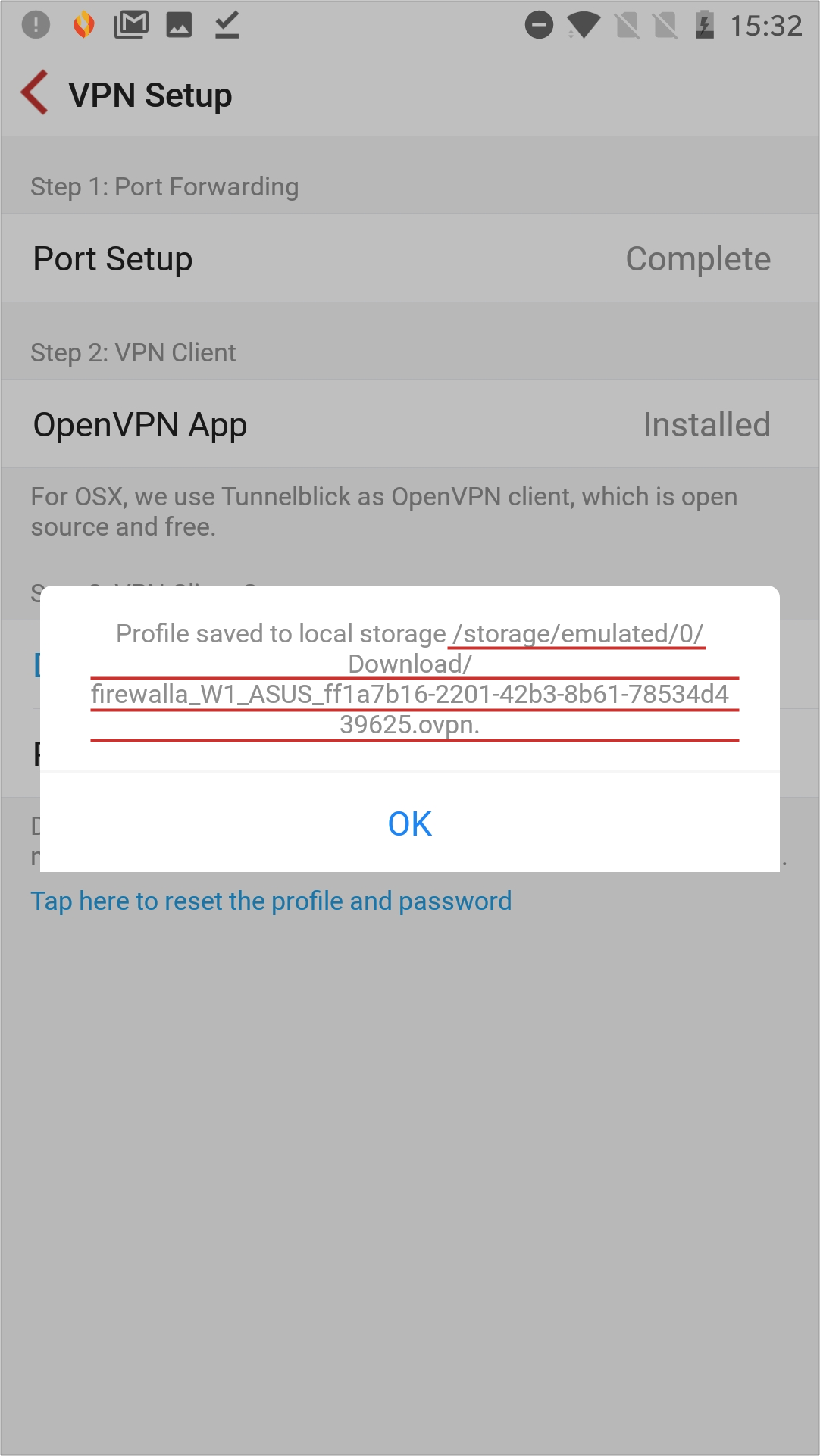 Step 3. Import OpenVPN Profile \
Open the OpenVPN app on your android phone which you just installed. Then click 'OVPN Profile' on the bottom.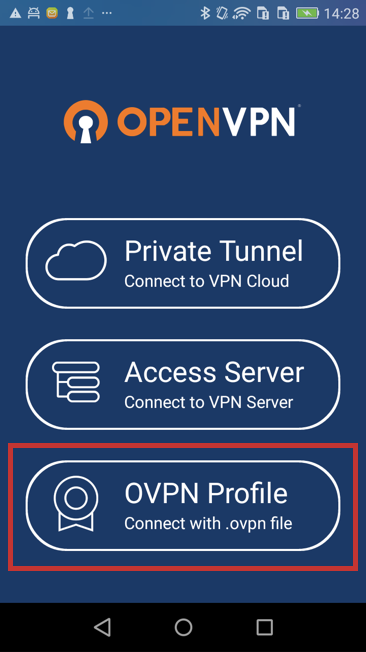 In the 'Import Profile' page, follow the file path you've previously noted to locate the .ovpn file. Then tap on the 'IMPORT' button on the right up corner, tap on "Add".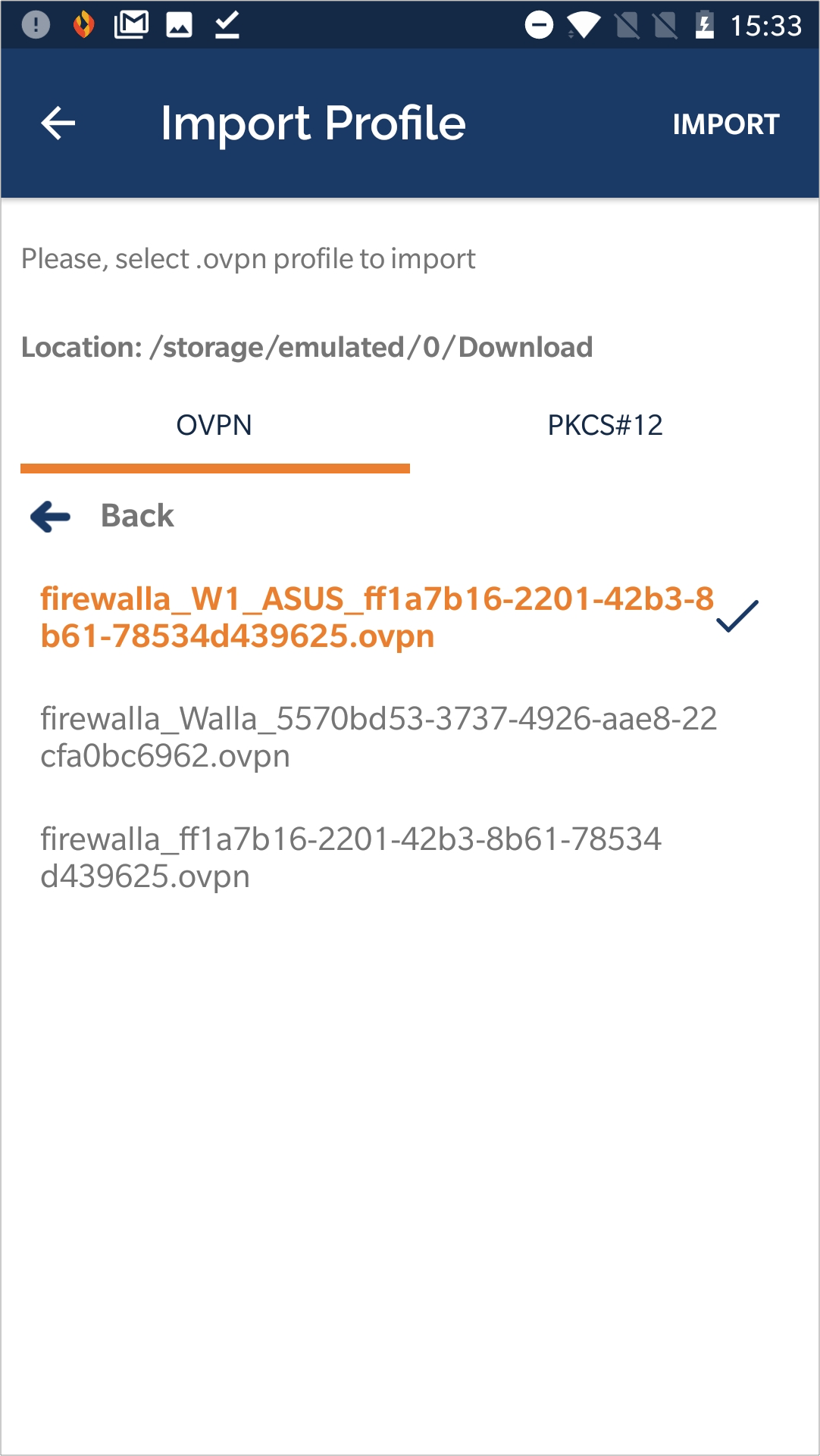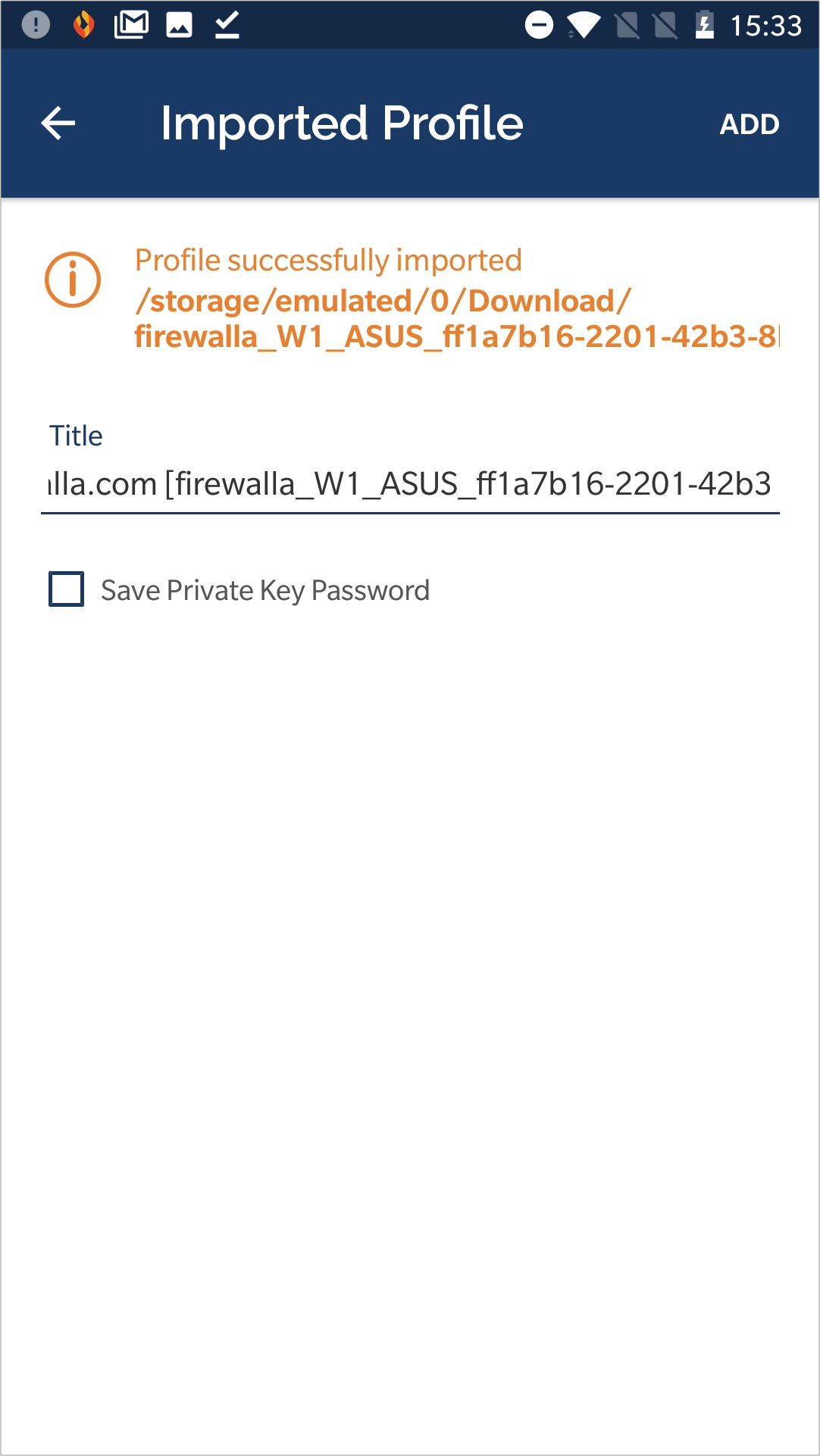 Toggle on the switch button to connect, enter the password. (you can find the password in Firewalla App -> VPN Server -> Setup -> Password). Tap on "OK" to get connected.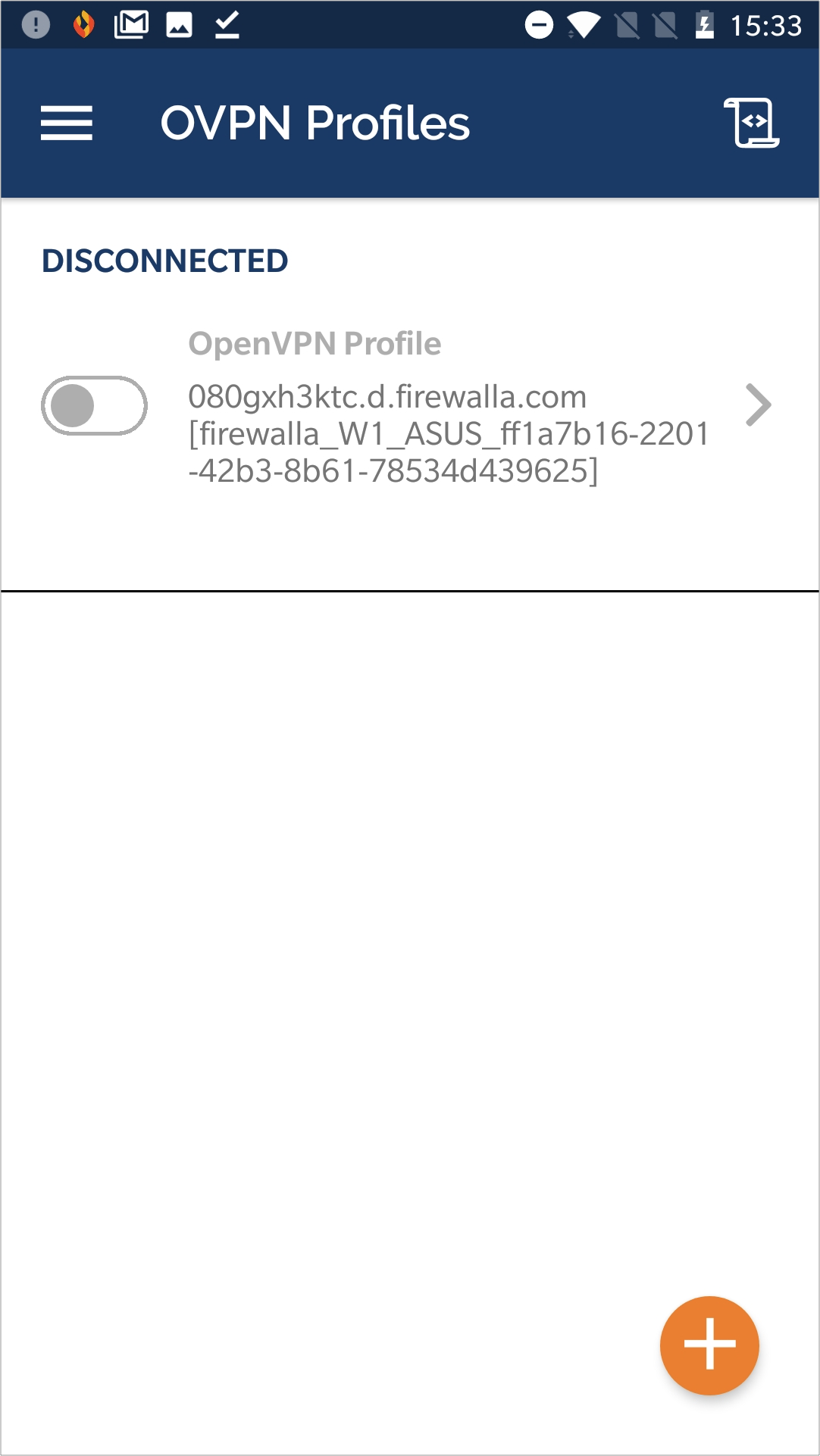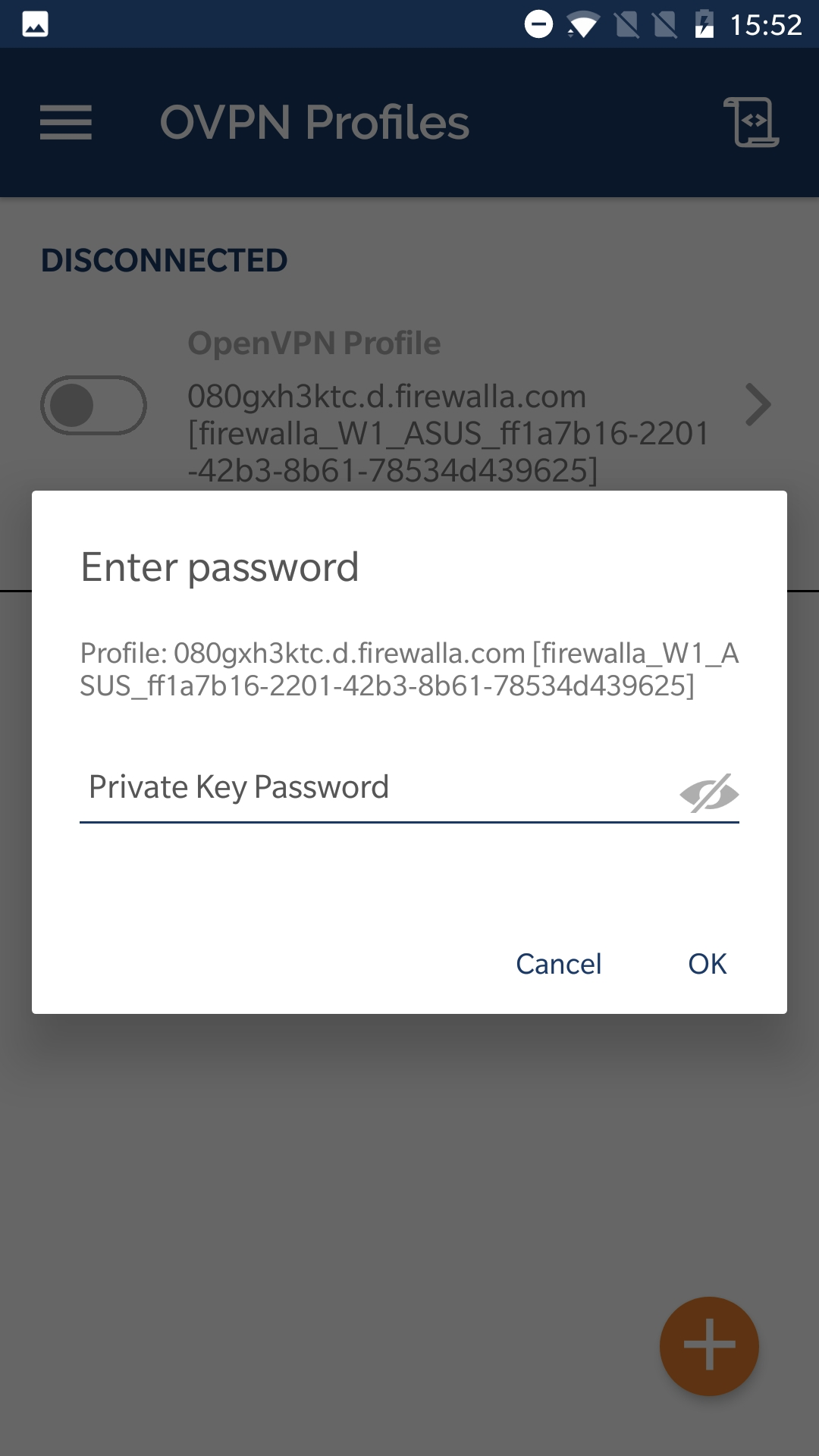 When connected to Firewalla VPN, you'll find a symbol shows up on the status bar, with a notification about OpenVPN Connection.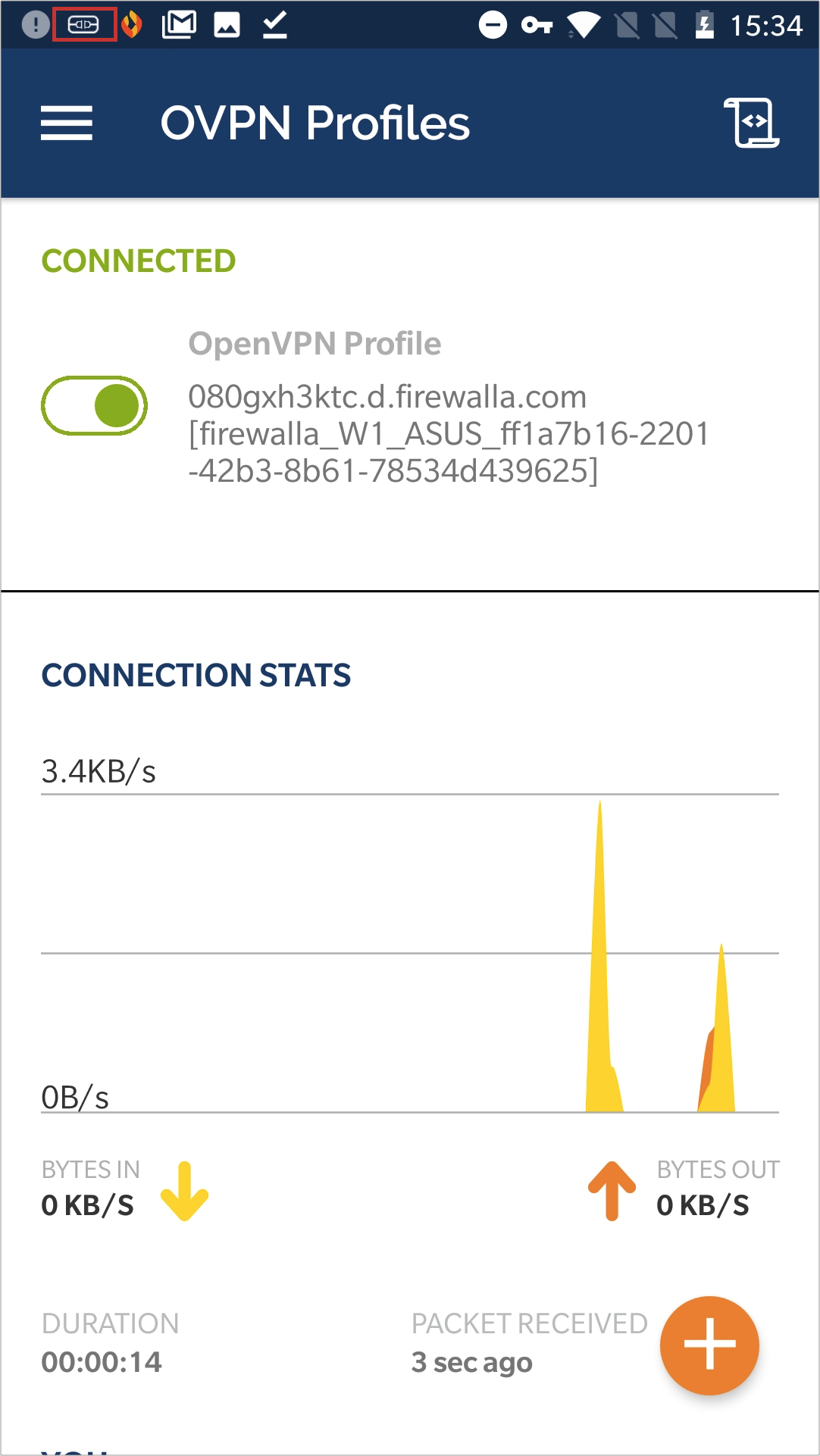 .