Here is how to get VPN up and running on Android with OpenVPN Client.
1. Download OpenVPN client here
2. Launch Firewalla App and Click 'VPN' button to go to VPN setting page: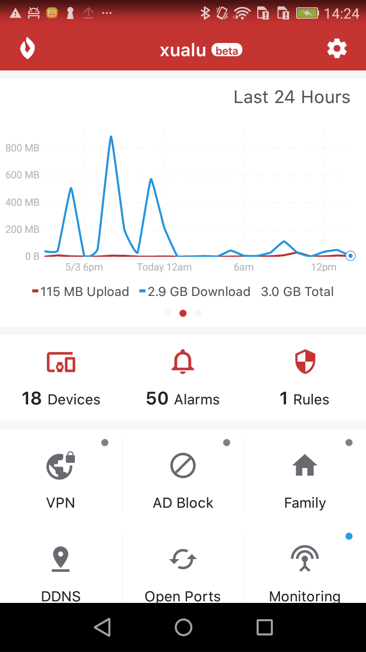 3. 
Toggle on the 'Enable' switch button to enable VPN service on Firewalla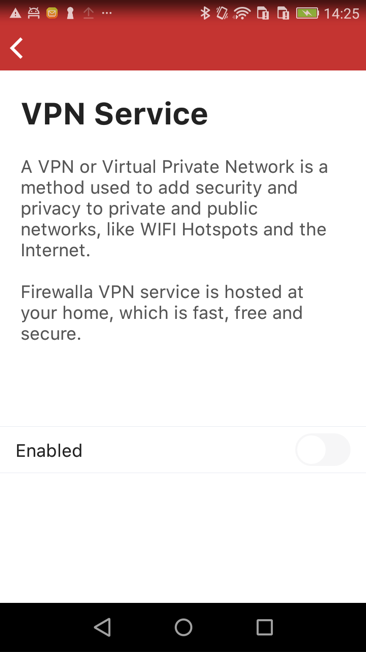 4.  Click 'Install OpenVPN App' to install the OpenVPN client app on your android phone. Please skip this step if you have already installed the app.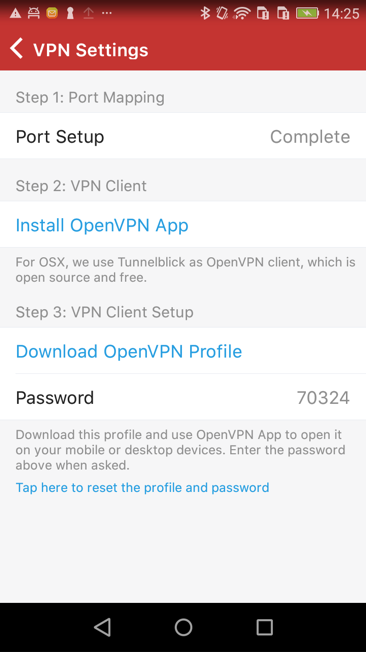 5.  After installing the app, the status will be updated. Then click 'Download OpenVPN Profile' to download the .ovpn file(client profile for OpenVPN) on your android phone's local storage. Please also notice the 'Password' section in which the VPN password is presented there which will be used later.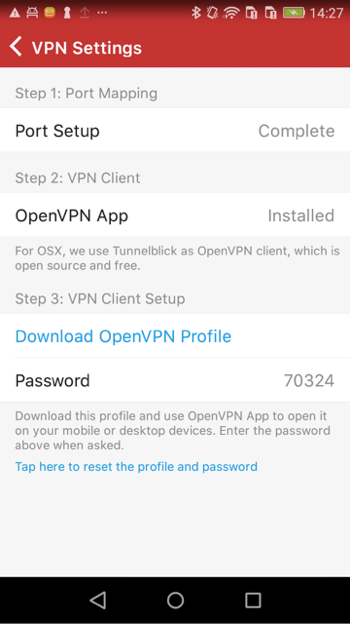 6. It will prompt a dialog showing the file name. Then you can also click 'OK' button to further send the .ovpn file to your email in case you need access VPN service on other device such as a laptop.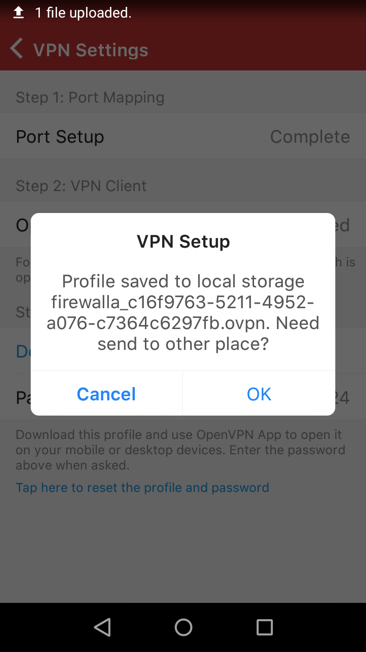 7. Open the OpenVPN app on your android phone which you just installed. Then click 'OVPN Profile' on the bottom.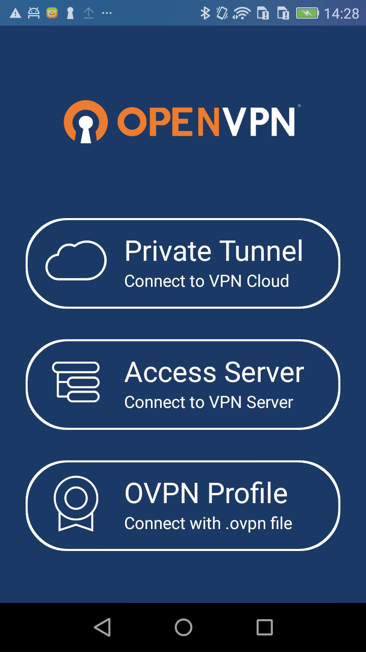 8. In the 'Import Profile' page, find and select the .ovpn file that you previously downloaded from Firewalla. Then click the 'IMPORT' button on the right up corner.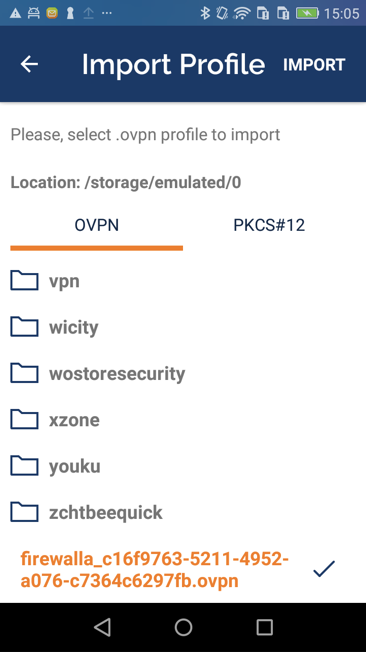 9. Click 'ADD' button on the right up corner.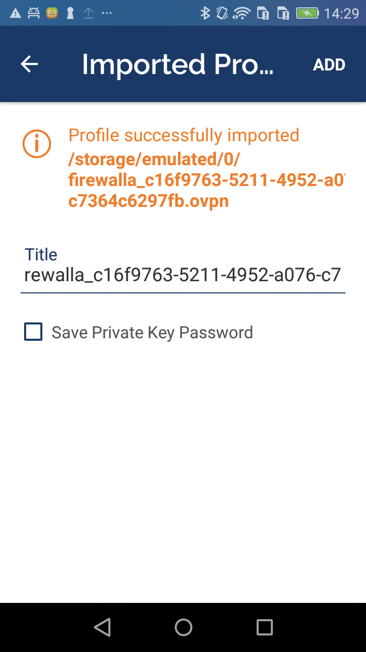 10. Toggle on the switch button to connect.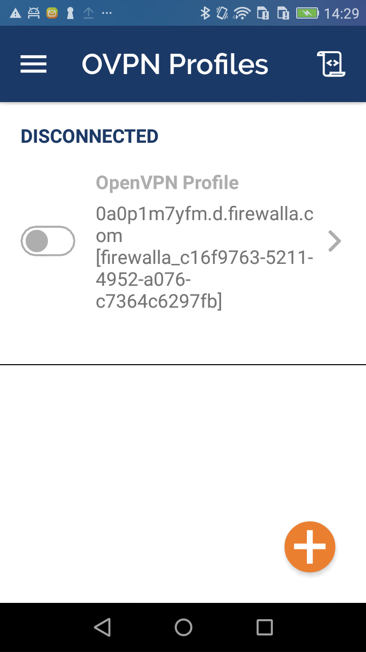 11.  Finally, input the password that you previously see in Firewalla app. If you forget the password, you can take a look at it again from Firewalla app.