To make VPN working, several things need to be setup. This page is just the VPN client setup for iOS and Mac devices. For VPN server setup, please refer to this page.
iOS
Step 1:
Download OpenVPN Client for iOS device : https://itunes.apple.com/us/app/openvpn-connect/id590379981
Step 2:
Back to your Firewalla App, in VPN settings page, click "Download OpenVPN Profile", then select "copy to OpenVPN". Please also note down the 'Password', which will be used later.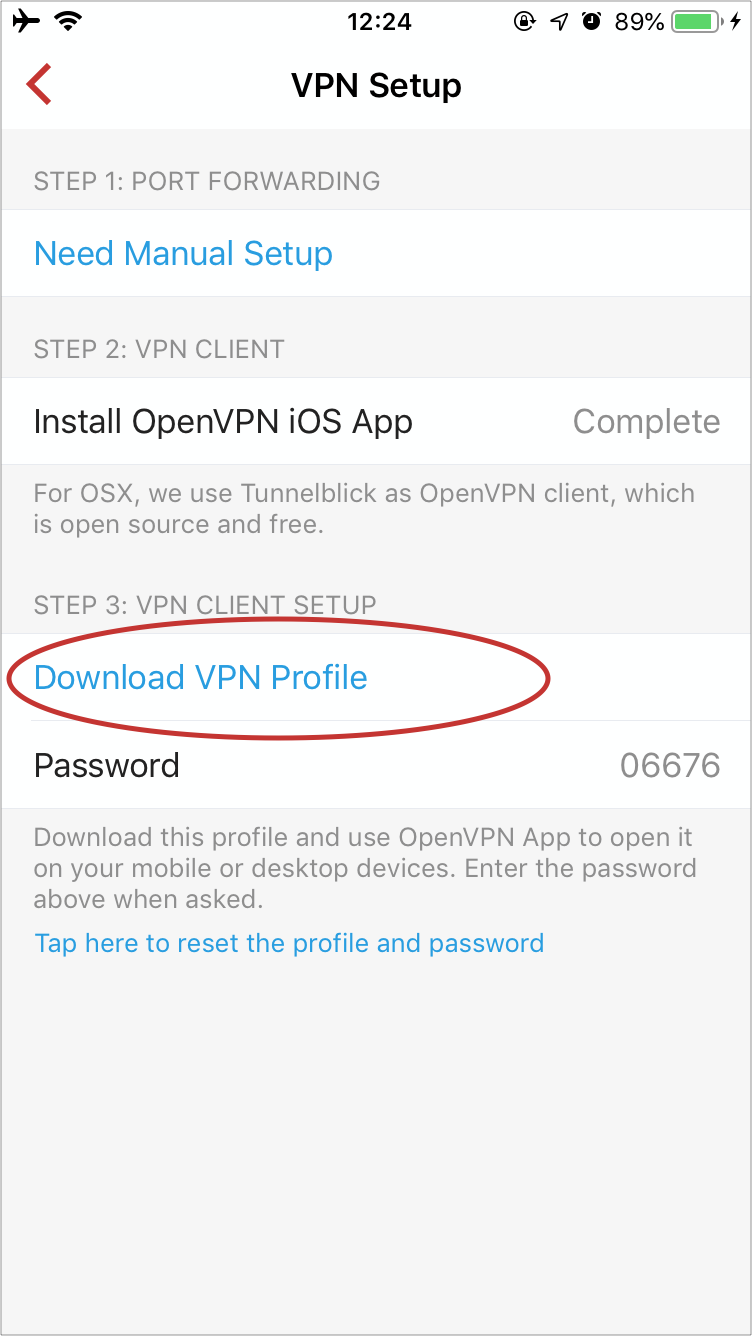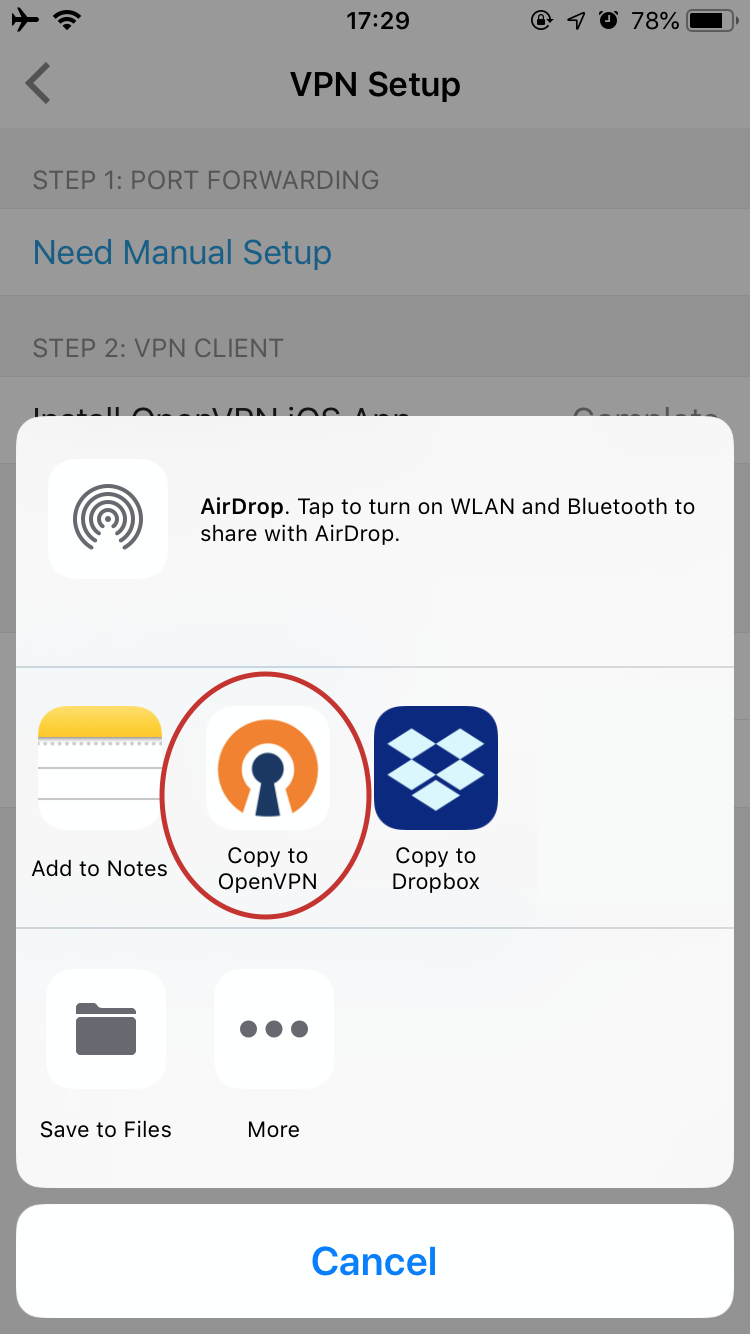 Step 3:
iOS will redirect you to OpenVPN app, and you find a .ovpn file available for import. Then click the 'ADD' button to import, after the file is imported, click "ADD" on the top right corner to add.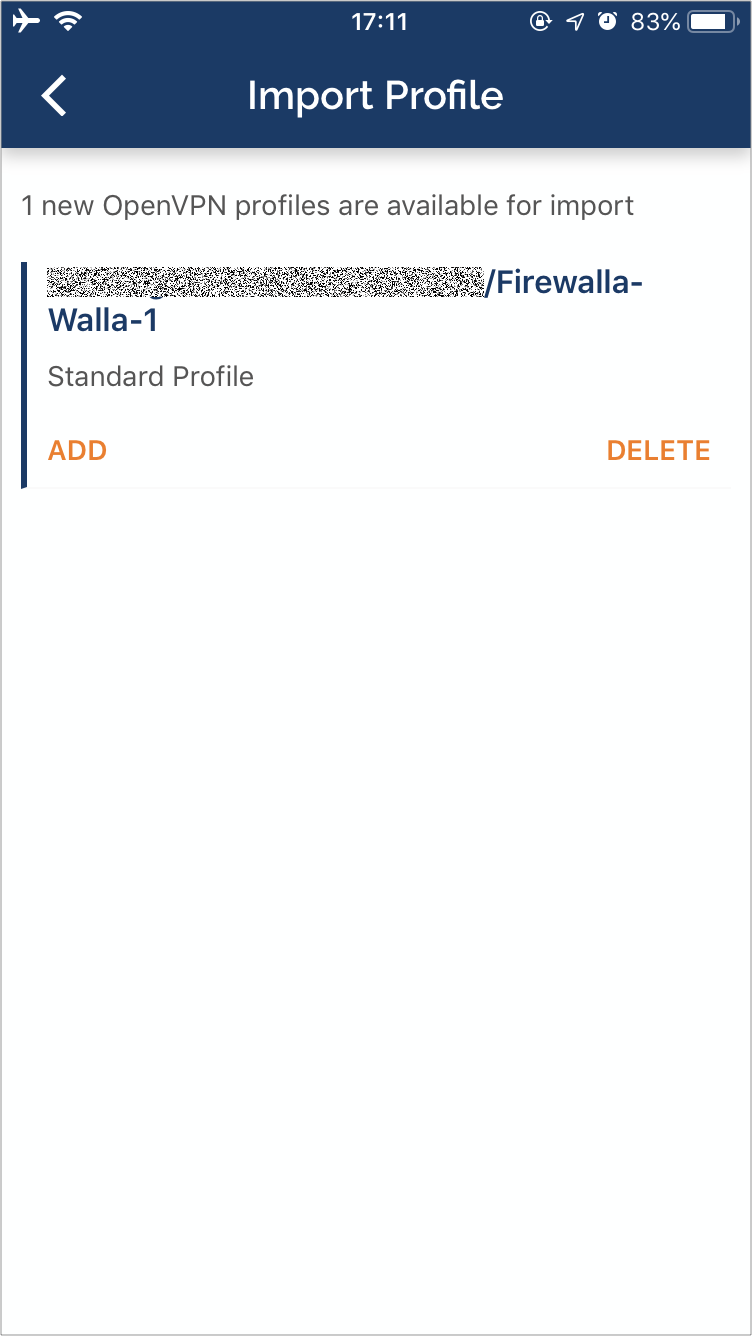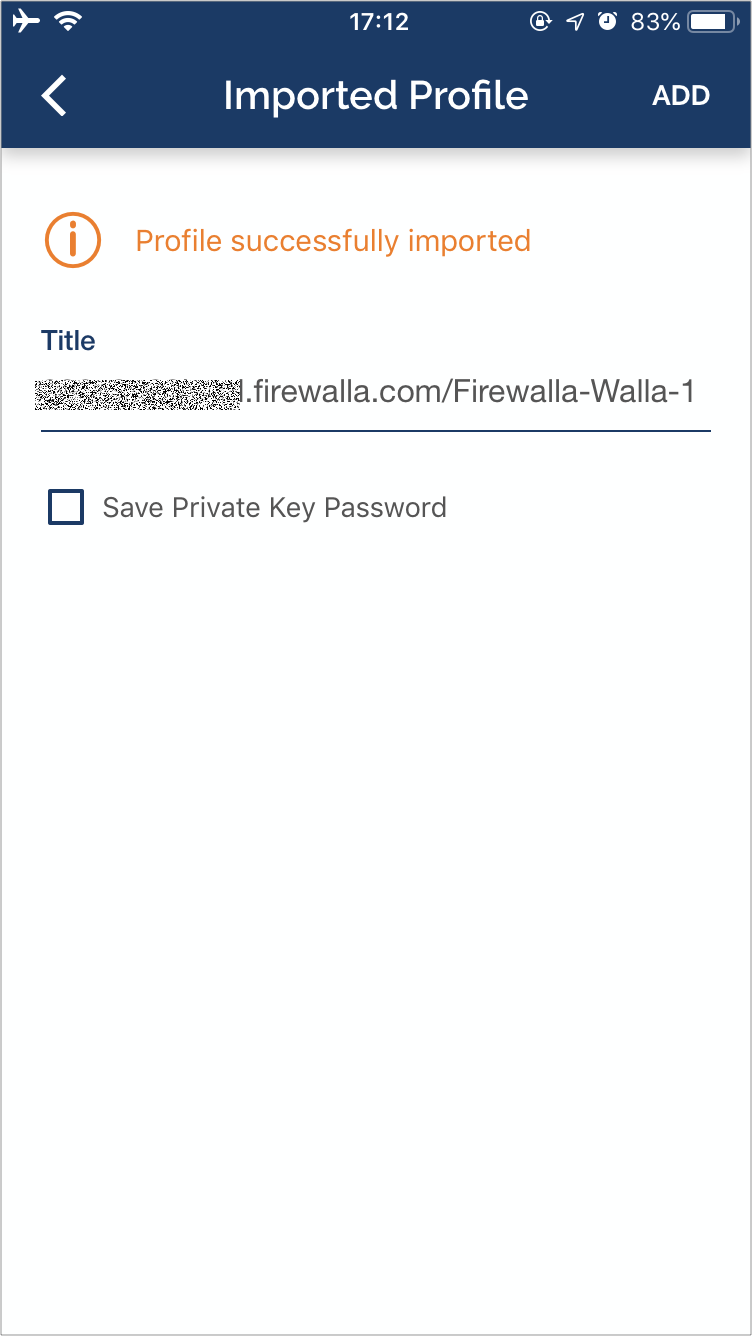 Toggle on the switch button to connect, and input the password that you previously see in Firewalla app. If you forget the password, you can take a look at it again from Firewalla app.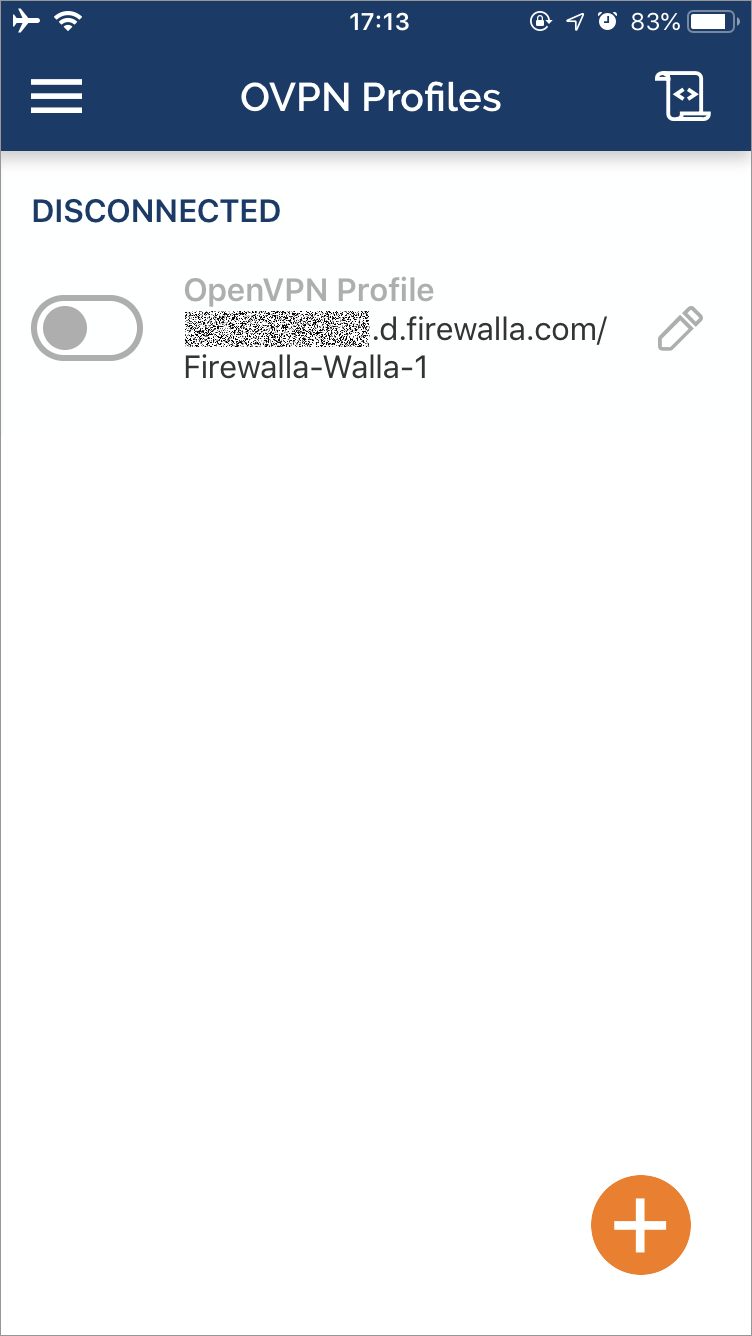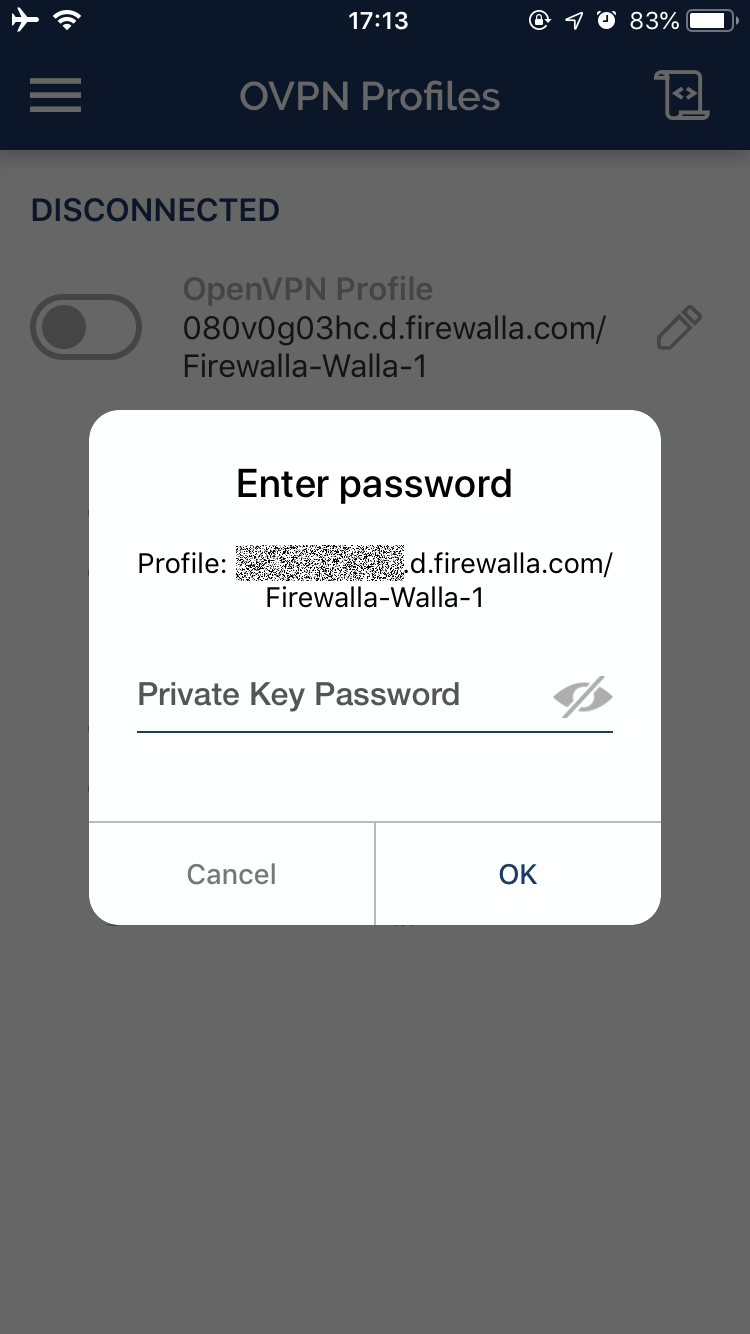 Mac / OSX
We use https://tunnelblick.net/ client for the MAC. It is free, open source, and works pretty well with Firewalla.
What you need to do now is:
1. install tunnelblick software on mac (visiting site from above)
2. open firewalla app, tap on VPN=>Setup, click "Download VPN profile", and airdrop that to your MAC
3. open the dropped file on Mac with tunnelblick application. In the meantime, please make sure the file extension is ".ovpn", all in lowercase.
4. follow directions, if ask for password, use the password you see below the "Download VPN profile"