If you have access to the paired phone:
Step 1. Allow Additional Pairing
On the phone that's already paired with Firewalla, launch the Firewalla app, and tap on the Firewalla icon that you want to pair with

On the top right corner, tap on the gear icon to bring up Settings
Tap on the Advanced option
Go to the "Allow Additional Pairing" option, turn on Additional Pairing.
Step 2. QR Code Pairing
Tap on the scan icon on the top left corner of the app main page to scan the QR code generated in Step 1
Follow instructions to finish the pairing.
You can also email the QR code generated so the phone can be paired remotely. There is a strict time window, or the QR code will expire.
If you are having problems with this, please wait at least 15 min between the next try. This will help the system flush out the MDNS entries which were used to check if your phone is on the same network as Firewalla.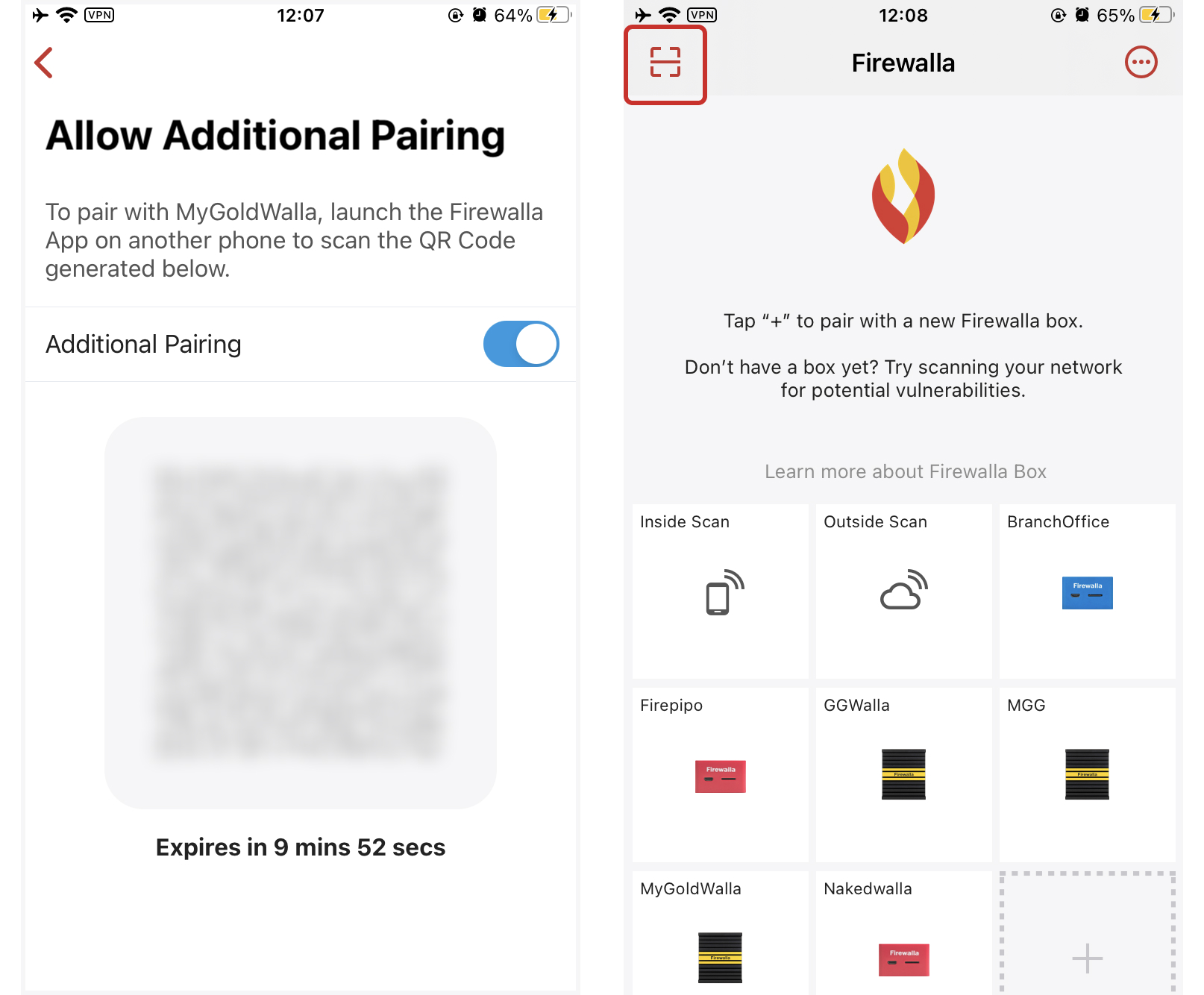 If you don't have access to the paired phone anymore:
Pull the power plug off Firewalla Box and reconnect it.
Wait 6-8 min. (not too long, or the pairing process will shut down)
Launch Firewalla app
Tap the plus "+" icon, follow the initial pairing process to pair your phone with Firewalla.