Firewalla has the following web interfaces for debugging and managing your Firewalla boxes.
Diagnostics
URL: https://diag.firewalla.com/
This will give you quick access to the following information without having to access the paired mobile device.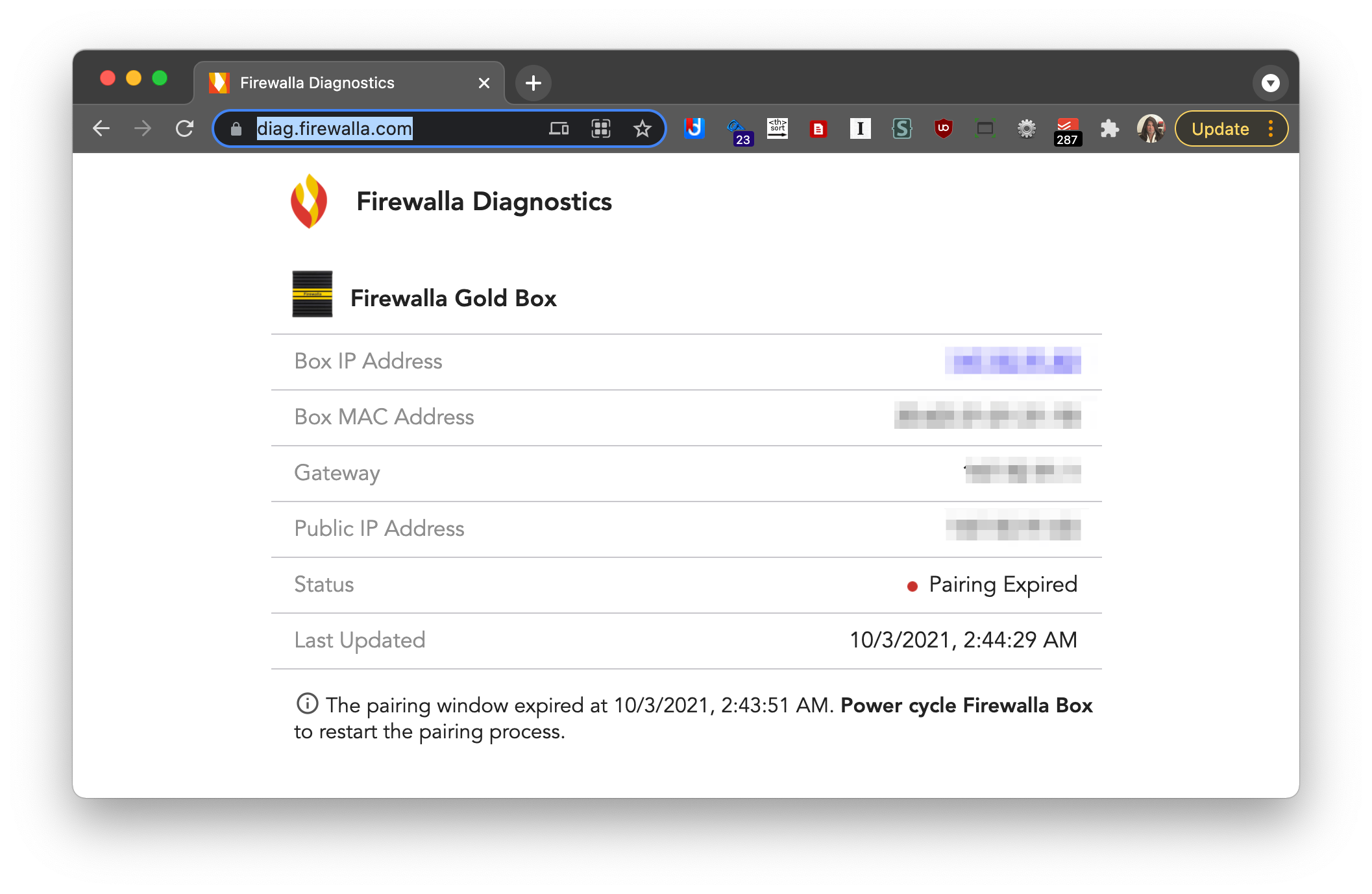 LAN Speedtest
URL: http://fire.walla:8833/ss/
This will test the speed between your device and Firewalla. Note, this is not a speedtest between Firewalla and the internet. This is a great way to diagnose performance issues.

Web Interface
URL: https://my.firewalla.com/
The Web interface is a complementary management interface to the mobile app. This is supported on all Firewalla devices Blue and up.