We highly recommend using the Firewalla Gold and Purple series boxes in router mode. In this mode, the Firewalla will become your main router and it will manage your network inline between your network and your ISP modem/router, with no compatibility issues.
When to use Firewalla Gold/Purple series boxes in DHCP Mode?
You only want to augment your network with the security monitoring capability of the Firewalla, without having to rewire your network.
Your router is not compatible with Firewalla Simple mode. (This article has the compatibility guidelines.)
Notes
1. Unlike Firewalla Red and Blue, Firewalla Gold and Purple series' DHCP Mode will NOT create another overlay network (192.168.218.X). It will use the same subnet as your original network, so that you don't have to configure the IP range used for DHCP on Firewalla in order to keep your network unchanged. The IP range will come from your Router when you are using Firewalla Gold or Purple series boxes in DHCP mode. So if you use 192.168.0.1/24 (255.255.255.0) the IP range will be 192.168.0.1-255.
2. Firewalla will be the gateway of all devices in this network.
How to set up Gold/Purple series in DHCP Mode?
Example: You have your own router connecting to an ISP modem, and you want Firewalla to monitor the network on the router.

Step 1: Wire up the box.
For Purple series, connect the LAN port of your router to Firewalla's LAN port.
For Gold series, connect the LAN port of your router to Port 4 (Default WAN Port).
Step 2: Set up Firewalla with the app, it will guide you to set up with DHCP Mode. Choose manual setup -> DHCP mode to skip the compatibility test.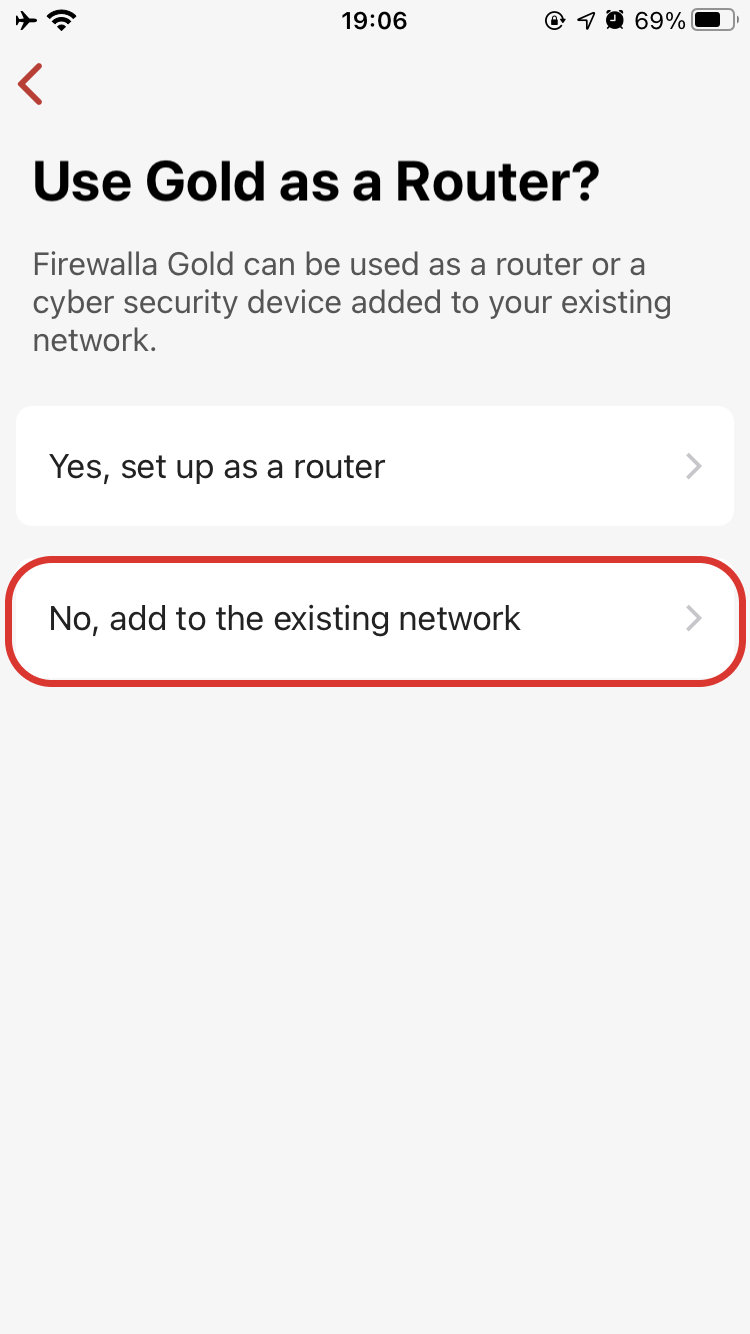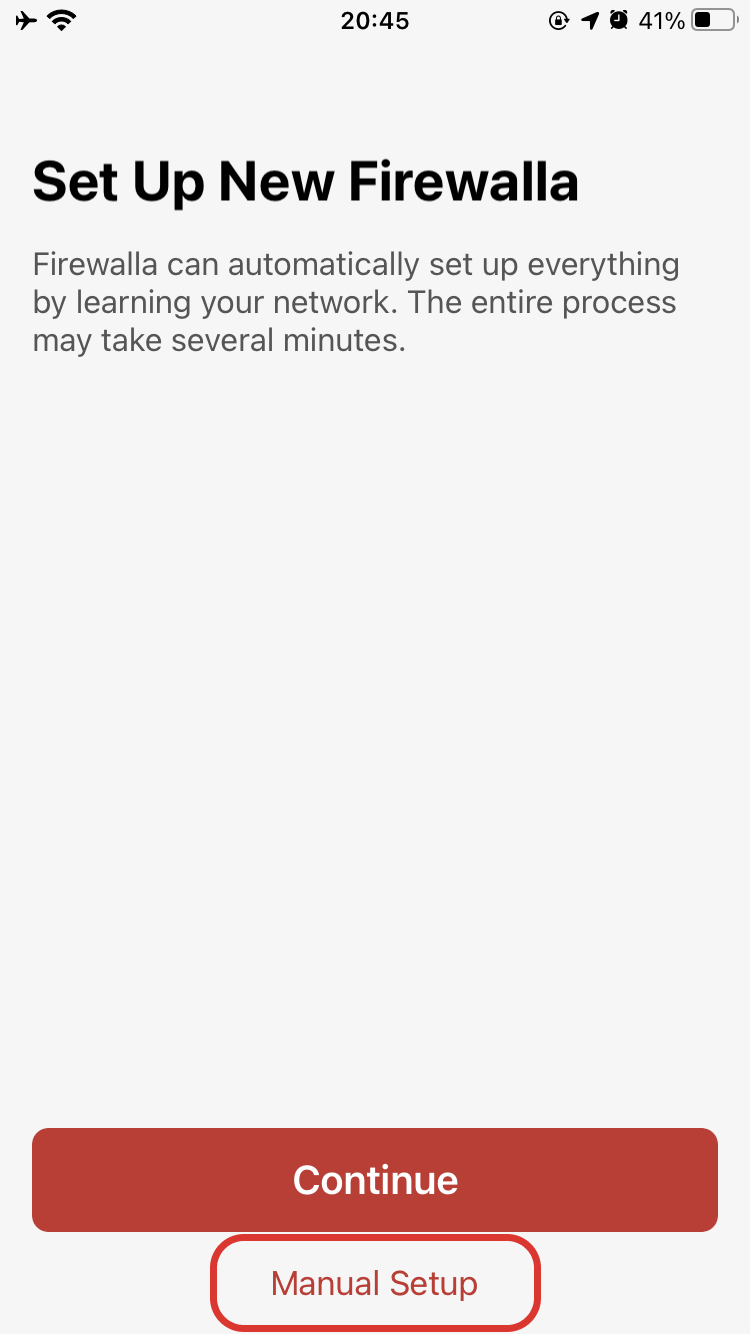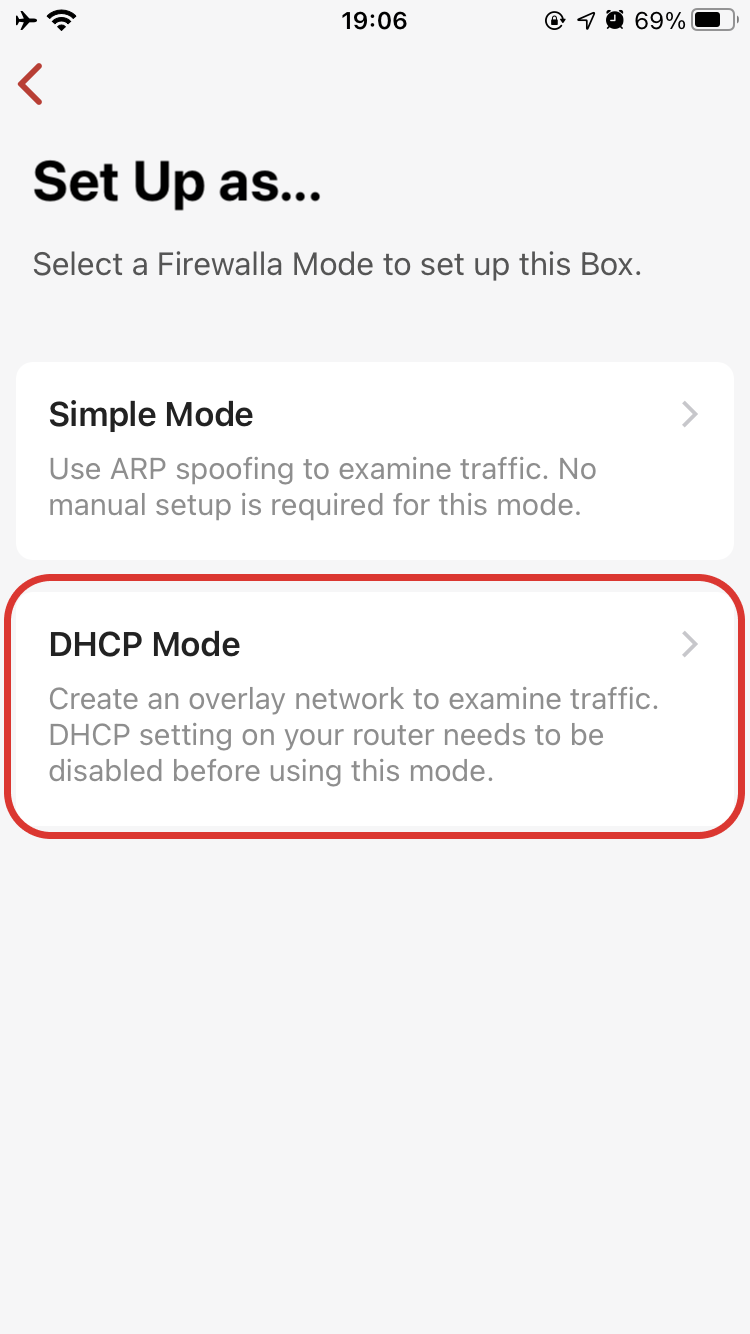 Step 3: When the set up is complete, turn off the DHCP service on the router. For routers that don't provide an option to turn off the built-in DHCP service, here is a simple workaround.
Step 4: Have all the devices connected to your original router to rejoin network in order to set the gateway to Firewalla (you can either turn off/on the airplane mode on your mobile devices or simply reboot your devices).