To use Firewalla in DHCP Mode, it'll require you to disable DHCP service on Routers. For routers that don't provide an option to turn off the built-in DHCP service, here is a simple workaround.
A small article on Simple mode vs. DHCP mode
Step 2: Setup Firewalla in DHCP Mode
Step 3: Configure your Router (Example: Xfinity XB6)
Step 1: Connect Firewalla
Connect Firewalla to the Router. Connect Power. And wait for 5 to 7 min.
Step 2: Setup Firewalla in DHCP Mode
Launch the App, before starting to set up, pick "Manual Setup" => "DHCP Mode"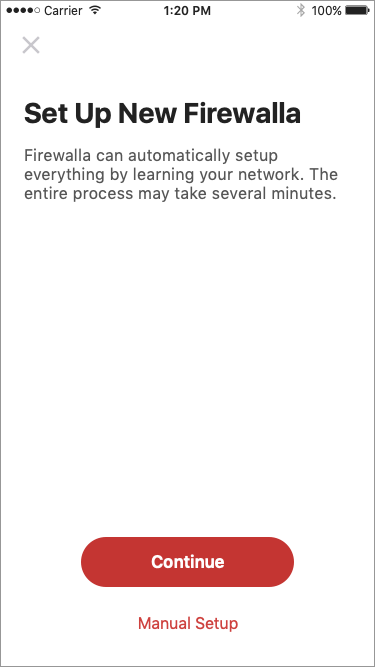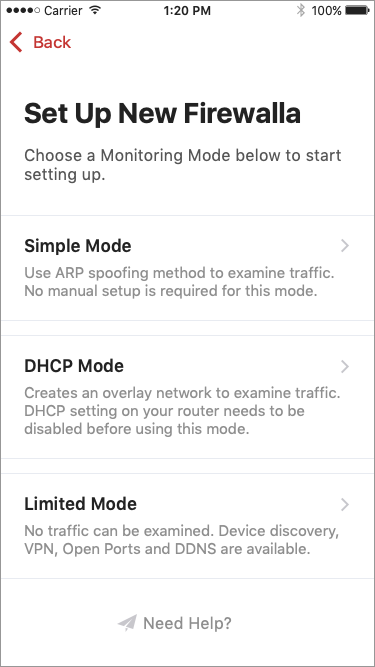 Step 3: Configure Your Router
Take Xfinity XB6 as an example here.
Login Router and Tap on Connected Devices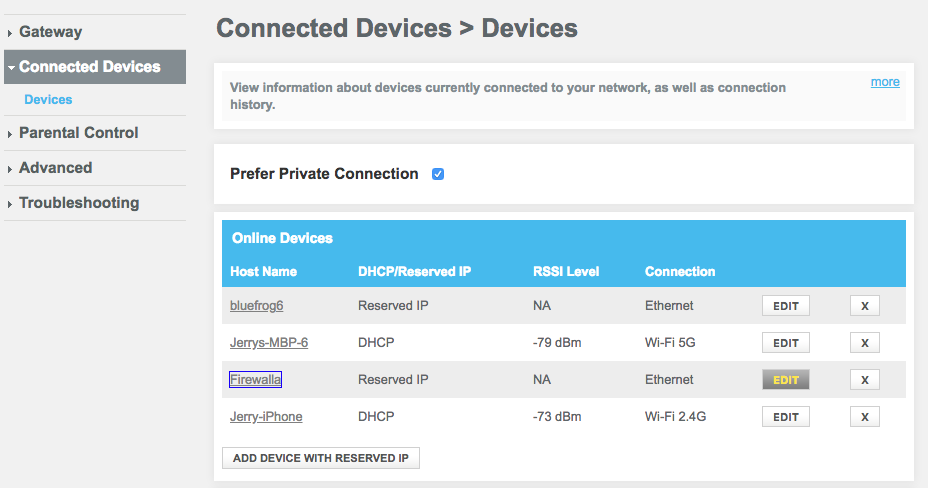 Step 3-1: Reserve an IP for Firewalla
Write down the IP of Firewalla, e.g. 10.0.0.237 (yours will be different)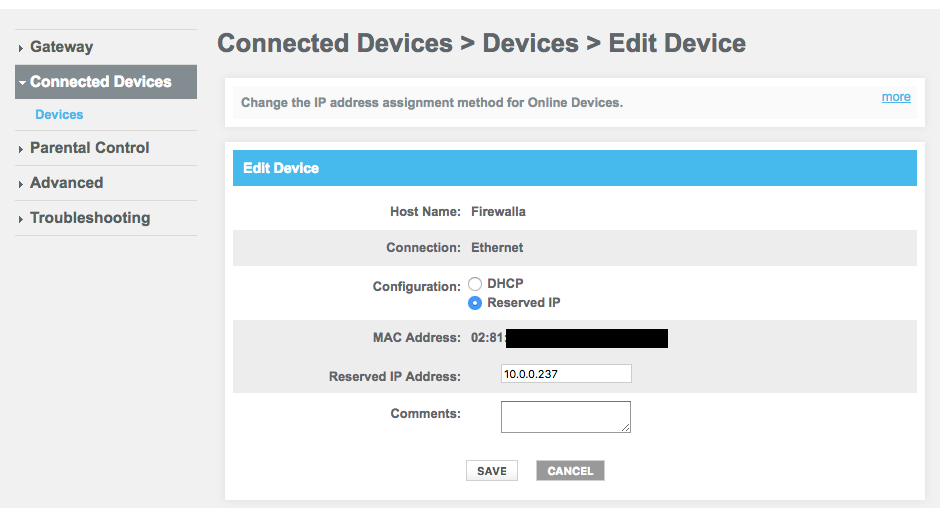 Step 3-2: Limit DHCP
Tap on Connection->Local IP Network and limit the IP range to Firewalla IP Address (you got from step 3-1)
Original IP range: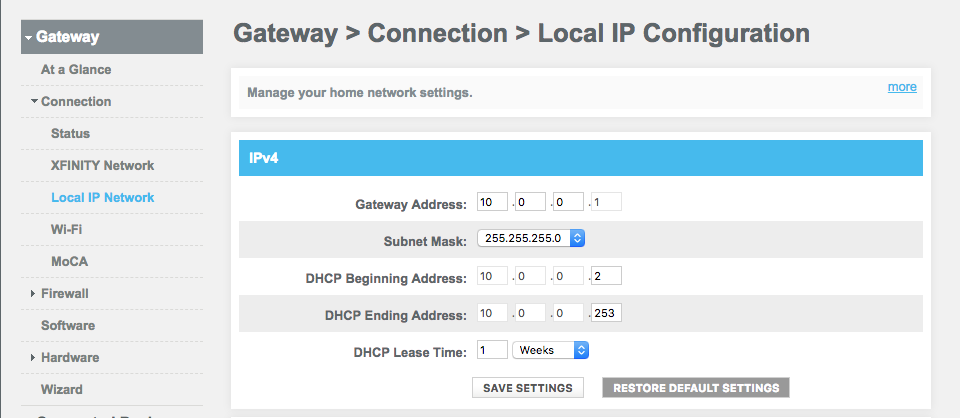 Change both Beginning Address and Ending Address to Firewalla's IP Address:

Note: If your router does not allow you to create a DHCP range with the same start and end address, you'll need to reserve an IP address for a fake device.
In this example:
Set DHCP Beginning Address: 10.0.0.237, DHCP Ending Address: 10.0.0.238. Then reserve IP Address 10.0.0.237 for Firewalla, and also reserve IP Address 10.0.0.238 for a fake device with a mac address that is not in your network.
Step 4: Connect your Devices
Now you may need to reboot or wait for devices to start getting the 192.168.218.x address.
Notes on IPv6:
Some providers don't allow the router to fully disable or limit IPv6. When this happens, Firewalla will not be able to manage any site that's IPv6. Resulting in you can't see traffic or block any IPv6 sites. We are working on a solution, this may take a while. For example, if you block Firewalla.com it will work, but block google.com will not.
Example: Eero
Step 1:
You will need to configure the eero in manual, IP; Eero for some strange reason doesn't allow reserving 1 IP but a minimum of 9 IP addresses.
Here is an example: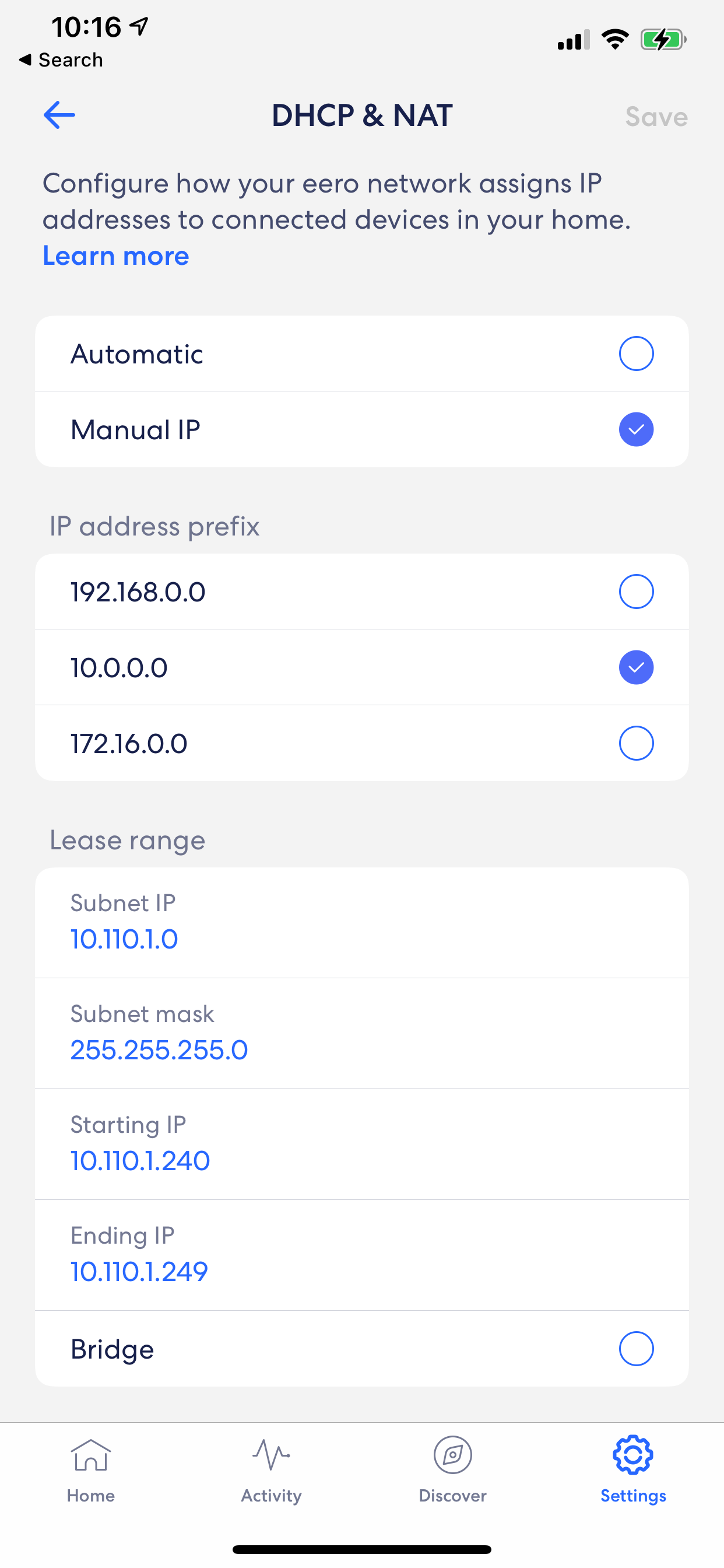 After this is done, bring up the Firewalla and then change it to DHCP mode. Your Firewalla will be in the range of 10.110.1.240 to .249.
Next, you will need to start "pre-reserving" these IP, you will have to reserve all of these with fake MAC addresses. And make sure one of them is Firewalla.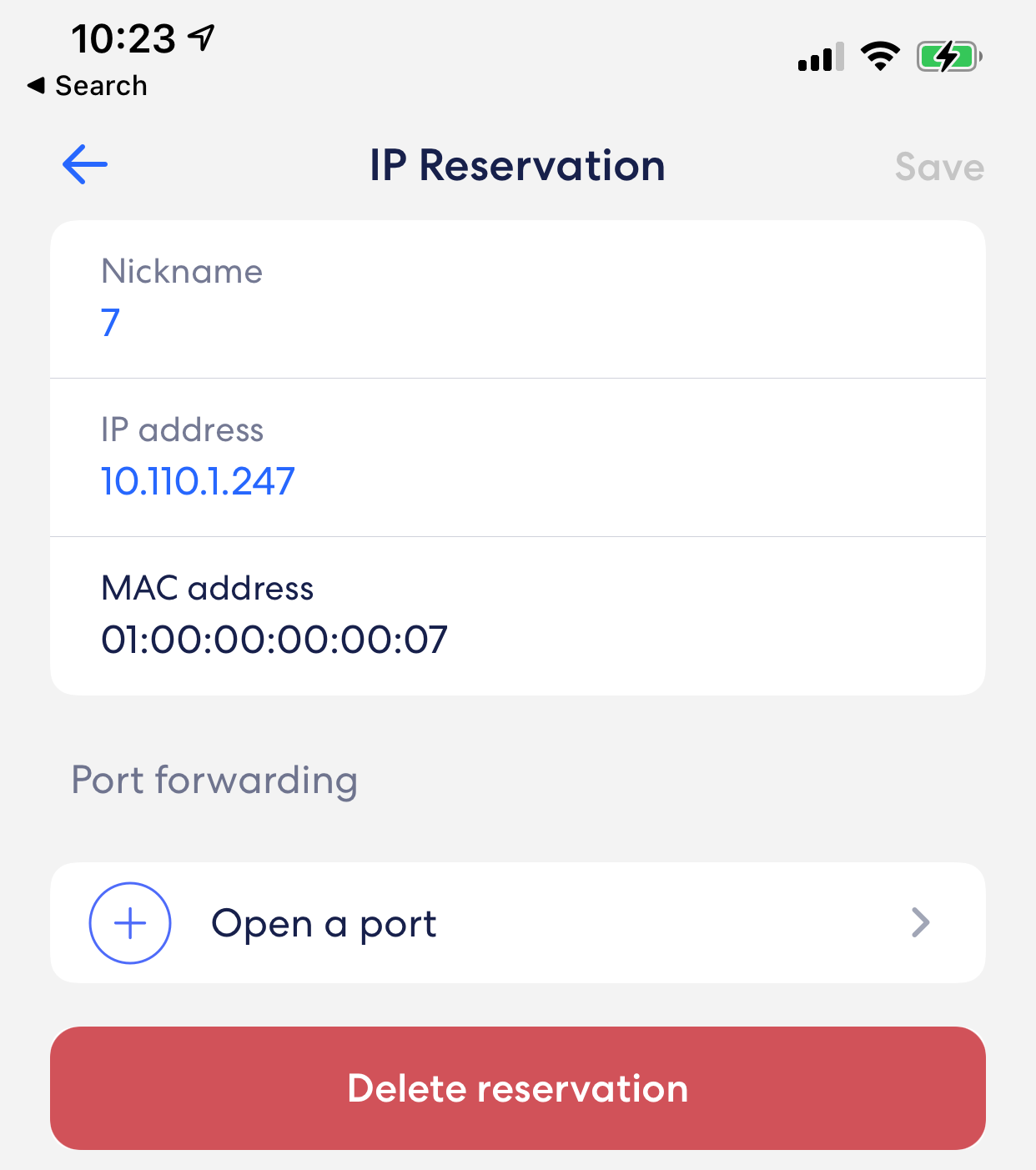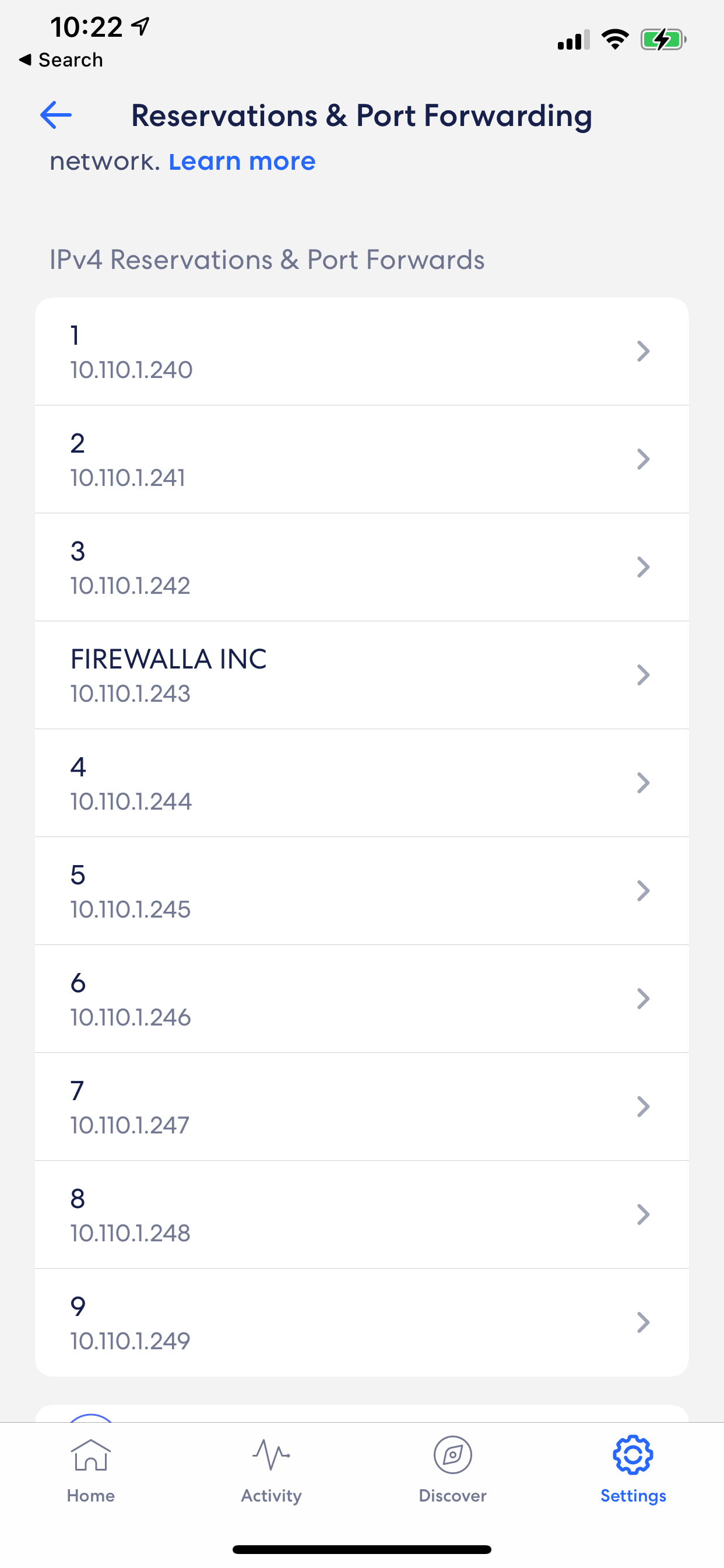 After you have done all the reservations, your existing devices should either start to migrate these when their DHCP lease expires or you can power off and on them to do the migration.