Firewalla offers powerful yet simple-to-use features that help protect your privacy online - at home, in the office, or on the go.
Complete VPN Solution
DNS over HTTPS to protect DNS
Adblocker, stop tracking
Complete VPN Solution for Home and Business
Equipped with both VPN Server and VPN Client, Firewalla provides a powerful VPN solution that is extremely easy to deploy for home and business use.
When you are surfing the internet using public WiFi, have you ever wondered what lurks in between your hotspot and your online destination? How can we ensure that our internet activity stays private when we're out in public?
Firewalla's built-in VPN server provides a simple solution. It is hosted at your home. When you are outside of the home, you can establish a VPN connection between your computer/device and Firewalla, and browse the internet as if you are at home.
The VPN server encrypts all of your browsing data, and route to the internet from your home network. It eliminates the possibility of anyone in-between you and your destination snooping on you. Coffee shop owners and patrons, foreign ISP's or governments – you're shielded from all of them.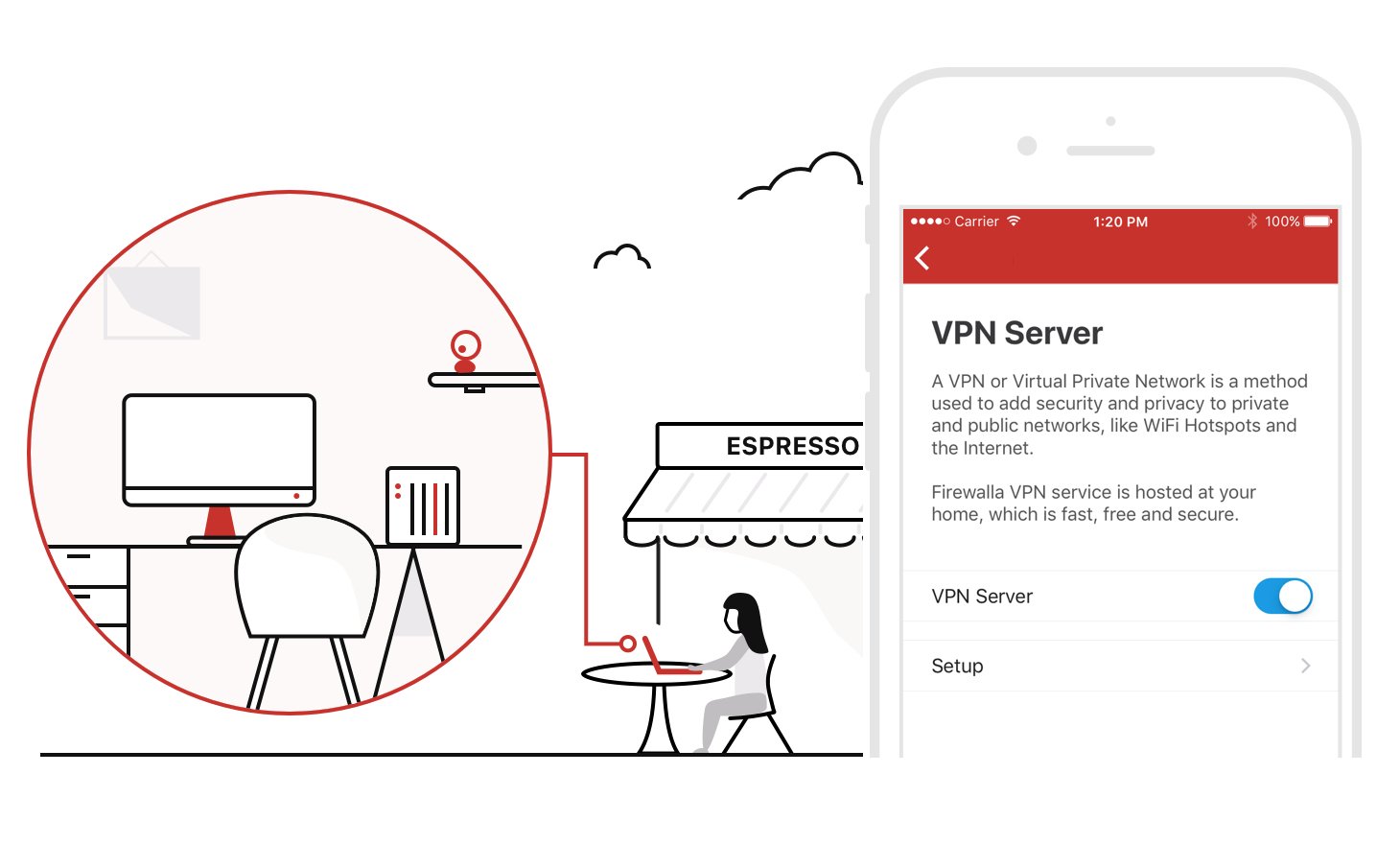 Our VPN Server has been used by travelers to bypass internet filtering in countries that block certain websites and apps. It also allows you to access your home devices and gadgets anywhere in the world with strong encryption.
Here is a complete tutorial about Firewalla VPN Server.
Ordinarily, if you want to access the internet via a VPN, you would need to set up a VPN connection on each of your computers. Most IoT devices don't have the capability to run a VPN client at all.
VPN Client is a service running on the Firewalla box that guards your network. It can establish a VPN connection with another VPN server (either another Firewalla box with VPN Server enabled, or a 3rd party VPN server). When enabled, all of the internet traffic from your home network devices, including computers, smartphones, IoT devices, etc, will be tunneled through this encrypted channel. It simplifies the VPN setup and instantly provides privacy protection to all devices.
Here is a complete tutorial about Firewalla VPN Client.
VPN Use Cases
Secure Access to Home Network
When you are traveling or using public WiFi, you can connect to the Firewalla VPN server at home to securely access your home devices, as well as surfing the internet as if you are at home.

Remote Working / Working from Home
If you are working from home, you can use Firewalla to set up remote VPN access to your office easily.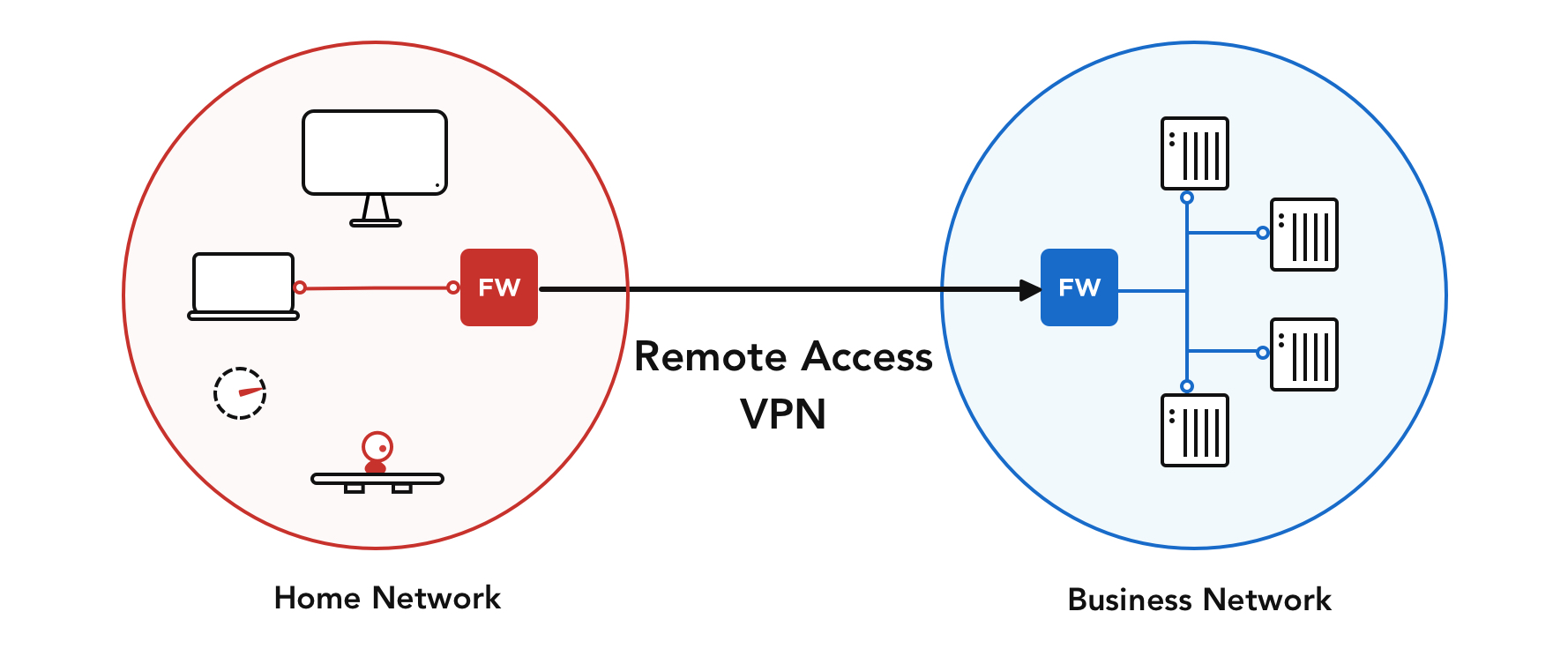 Connecting Multiple Networks with Site to Site VPN
If you have multiple offices or homes, you can use Site to site VPN to connect the networks together over encrypted links with bi-directional access.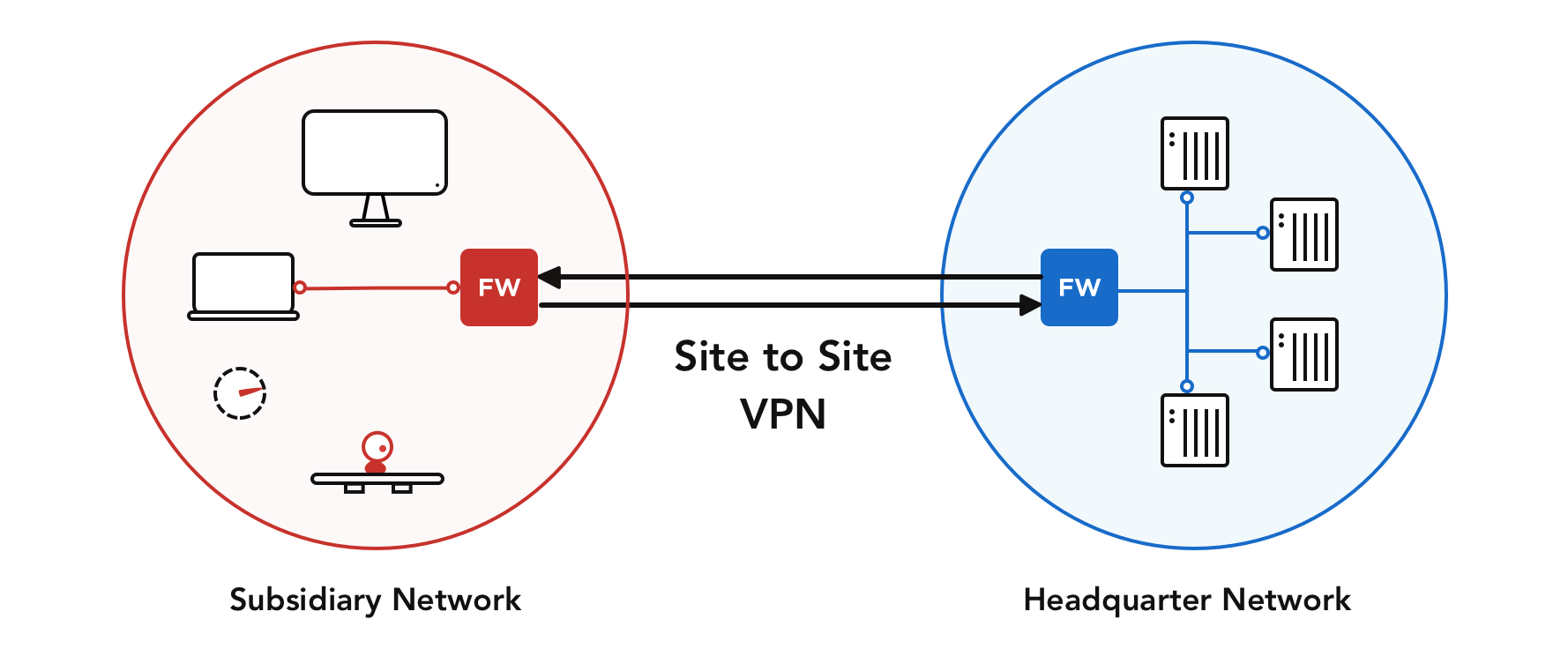 To learn more, read the tutorial on Firewalla VPN use cases.
Protect Your Privacy with DNS over HTTPS
Traditionally DNS requests are sent in plain text between the client and the DNS server. DNS over HTTPS (DoH) sends DNS requests encrypted over HTTPS. It makes DNS exchange more secure and protects user privacy.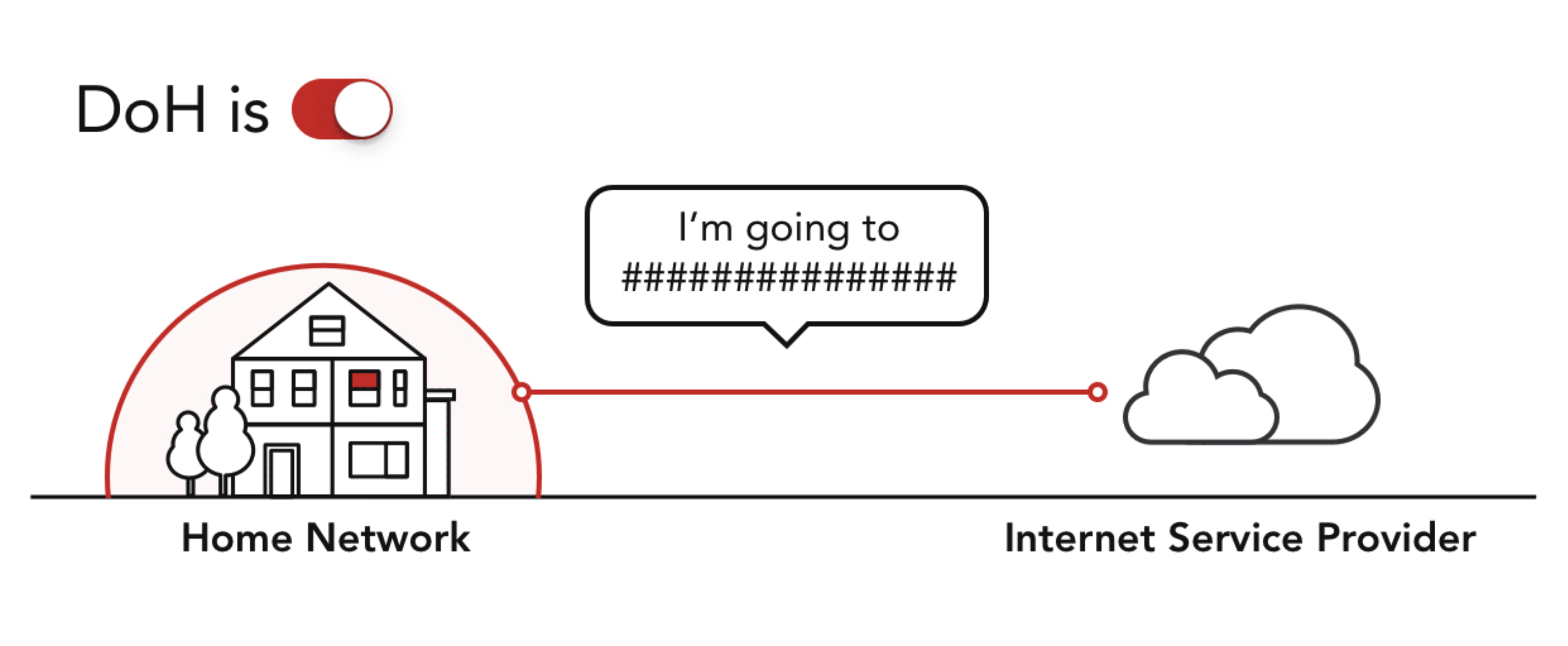 Firewalla's implementation can enable DoH for all devices in the same network. Once enabled, there is no additional configuration required on the client/device side.
Learn more about how DoH works on Firewalla.
Prevent Tracking by Ads
Ad Block is Firewalla's built-in adblocker feature. It helps eliminate ads in browsers and mobile apps that track your web browsing habits (and annoy you as well). While we can't eliminate all ads, we're continuously improving our adblocking processes. This ad filtering is built into Firewalla – your browsing habits will never reach any third party.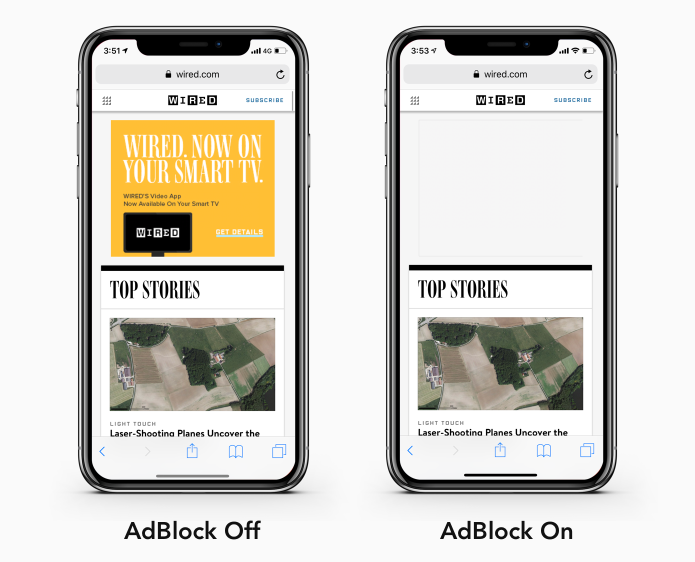 Learn more about Ad Block on Firewalla.
-------------------------------------------