If at any stage you have problems, please feel free to open a support case by sending an email to: help@firewalla.com. Customer satisfaction is built into our team culture. We will guarantee to respond in less than 24 hours.
Quick Check List:
When firewalla is powered up for the first time, it will take around 7 min to complete the update, please be patient.
For security reasons, the pairing 'period' is only 1 hour from the time Firewalla boot up.  Pairing with your iPhone / Android app must be done within 1 hour from connecting power.
Ethernet cable is securely connected on both ends.
SD Card is securely pushed in. 
Use the enclosed USB adapter for power. If you use your own, make sure it supports 5V/2A. (You can experiment with powering Firewalla with USB ports on your router. But make sure they are USB 3.0 ports, USB 2.0 may not work, and can cause problems.)
Your phone is connected to the same Wi-Fi network as your Firewalla connects to.
If you have VPN (or anything like VPN) on your mobile phone, please turn that off.
Please double check and see if you have any security software running on your mobile phone, such as Lookout, Airwatch, Mobileiron ... this software may have policies that block traffic.  Temporary turn them off.
Status Lights Check:
Firewalla has following lights to indicate the status of the box.  (Sorry, we don't like the traditional status light.)
there are two lights next to the ethernet port, one on each side
peering through the side vent hole, there are two lights inside
What do these lights mean?  Please see the following instruction.
Ready for Pairing:
When Firewalla is fully booted and ready for pairing (it may take up 5 mins), you should see:
only a green light next to the ethernet is blinking
the inside light is solid red
and a "New Firewalla" appears in Firewalla app
If the lights indicate the box is ready to pair, but Firewalla app can't find the box, please kill the app and relaunch. This will retry the pairing process. The pairing window only lasts for 60 mins. If you missed the paring window, please power cycle the box to restart the pairing window.
Fail to Boot up:
If after 10 mins plugin power, the box failed to boot up, you should see one of the following light indications:
two lights (one green and one yellow) next to the ethernet port are solid on
the inside light is flashing
Follow this instruction to do a hard reset of the box:
https://help.firewalla.com/hc/en-us/articles/115004796633-Flashing-Image
Console Status Page:
If you have tried all above steps and still fail to pair, we have another tool which can give some clue of what's going on. 
Step1: Login to your home router's admin UI, find the IP address of Firewalla
Step2: Open your phone's browser, and type the Firewalla IP address (i.e. 192.168.1.54) at address bar
If you fail to open the page, please check if your phone is connected to the same Wi-Fi network as your Firewalla connects to.
If you see the welcome page, it means the red box is up running and ready to pair.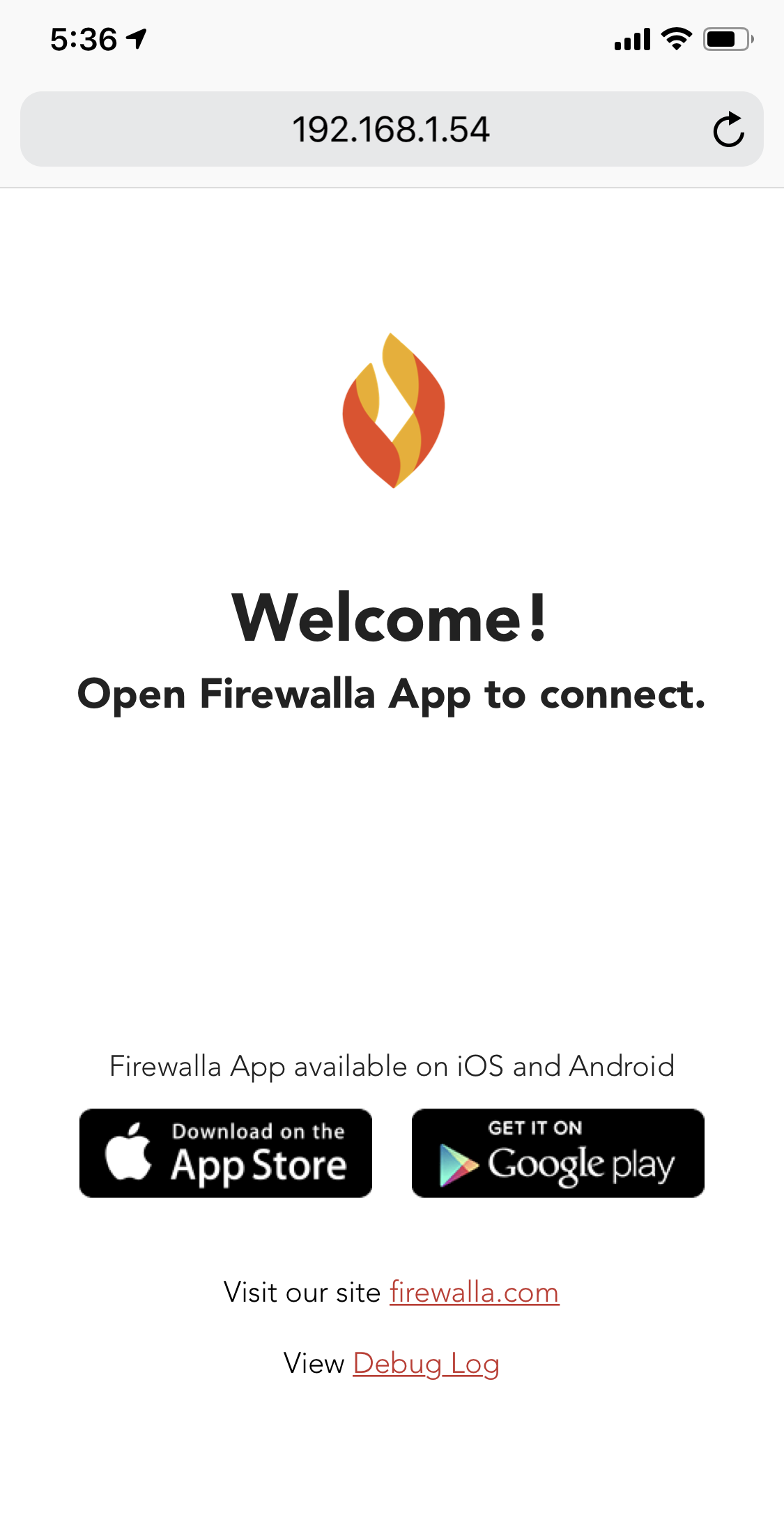 If you see following check list page, it means something is not right with the box.  Please capture the screenshot and email it to help@firewalla.com.