More about the web interface here https://help.firewalla.com/hc/en-us/articles/360052779253-The-Firewalla-Web-Interface
To access: https://my.firewalla.com
New Features
Per-device management for WireGuard VPN clients
Devices that are connected to the Firewalla WireGuard VPN server, can now be managed just like local devices. The VPN devices will be shown on the Devices list, and just like local devices, you can click on a VPN device to view the network flows, basic info and apply any rules or features individually.
This feature is available for Wireguard VPN devices only. OpenVPN devices may still be managed as a whole VPN network.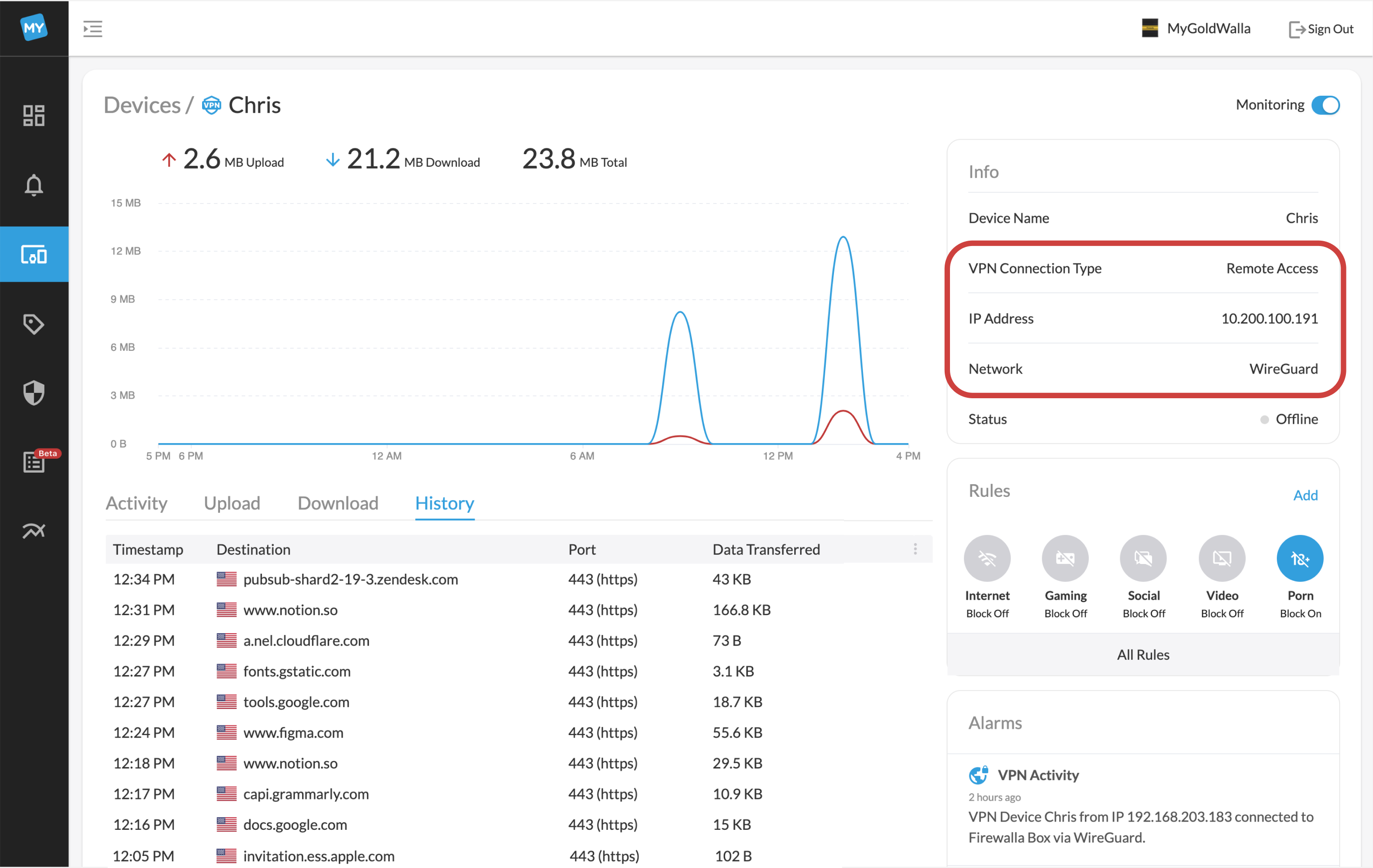 Support Firewalla Purple (Beta)

Firewalla Purple is our next-generation smart firewall for home and work, that's simple to use, powerful and affordable. The Web interface now fully supports Firewalla purple, you can log in to https://my.firewalla.com to view the dashboard and manage your Purple with a much bigger screen.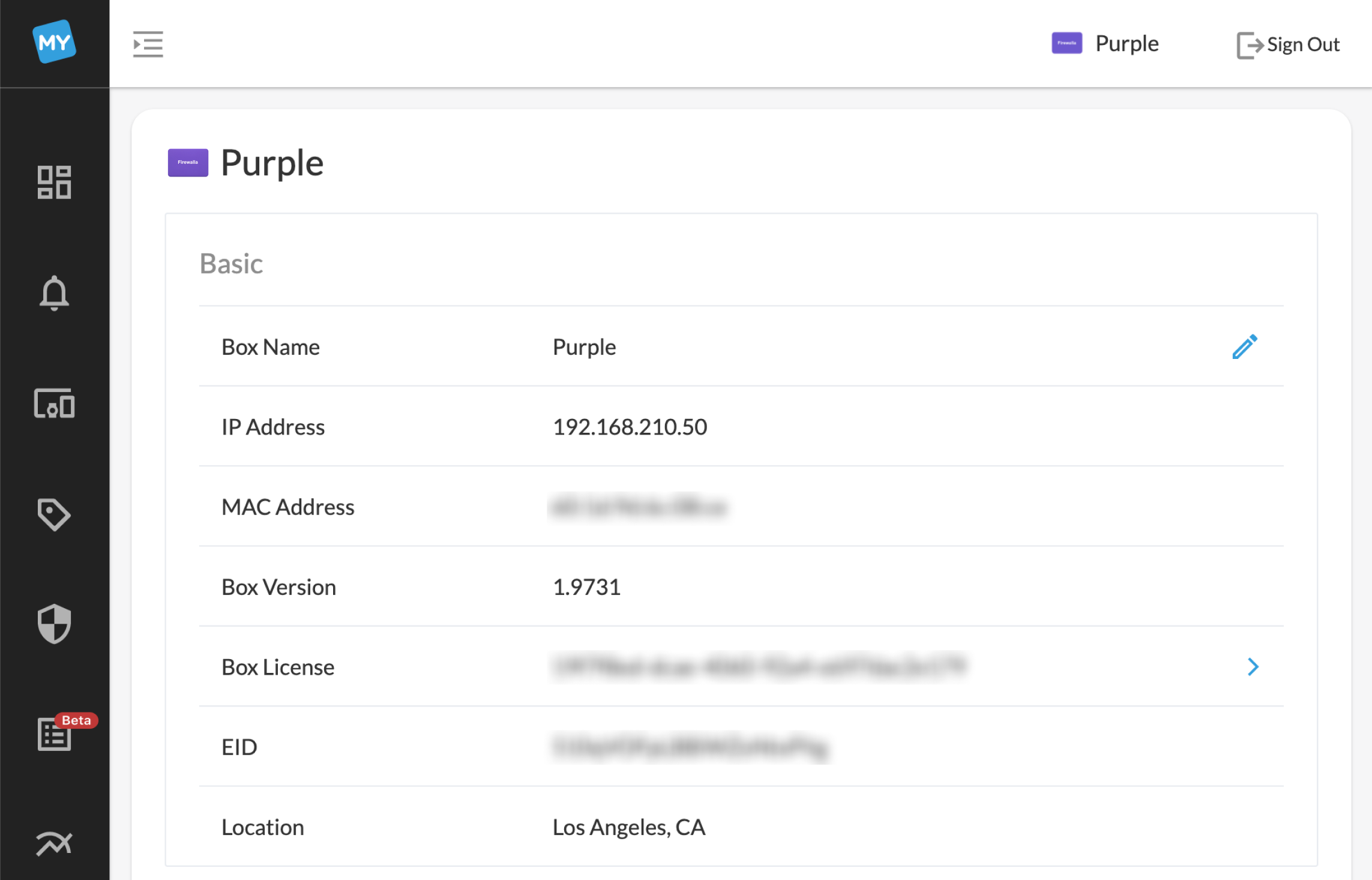 Enhancement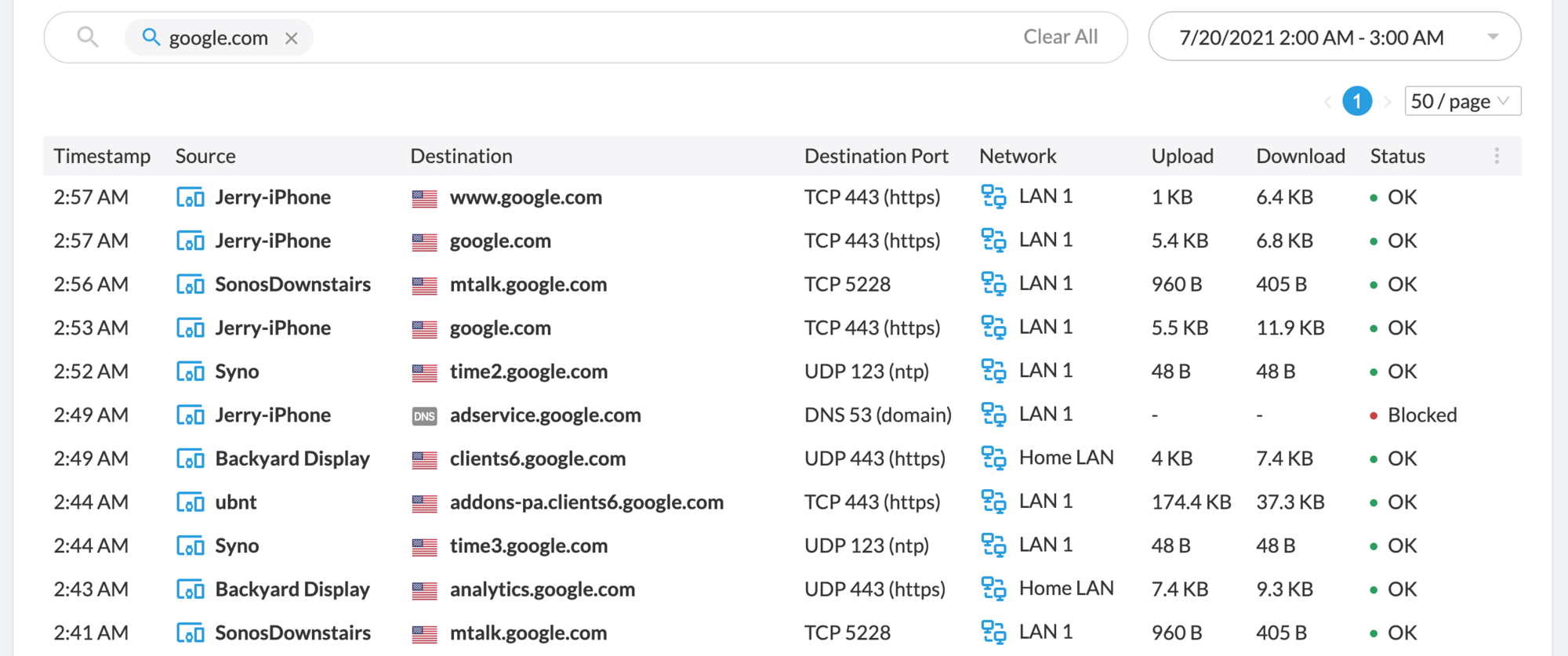 Able to add domain/IP address to a target list from the Flows table directly

Able to create up to 20 target lists, and up to 200 targets per list.
Bug Fixes
Fixed the issue of Box online/offline status not being updated correctly when the Internet connection is not stable.
Fixed incorrect search results of the device list.
Fixed the issue of failing to select all searching results correctly when clicking "Select All".
Fixed display issue of box monitoring mode.
Fixed missing data on the flow list & flow detail page.
Fixed localization issues that cause incorrect display.
Fixed styling issues including text overlapping, padding, and alignment inconsistencies.
Fixed styling issues across platforms (Chrome, Safari, Edge, Firefox).
Fixed responsive issues on Devices, Rules, Groups, and Target List tables.
Fixed the issue of searching by certain attributes don't work on the flows UI.
Fixed the issue of incorrect destination port and protocol in flow details.
Fixed some typos on the UI.