Firewalla Web Login: https://my.firewalla.com
Learn more about the Firewalla Web Interface
1. Device List Shortcuts
We are introducing several shortcuts that help you to edit and manage multiple devices directly from the device list.
If you hover the mouse over any device on the list, three icons will show up. Click on the icons, you can take the following actions on the device.
Edit Name
Join/Leave a group
Reserve IP Address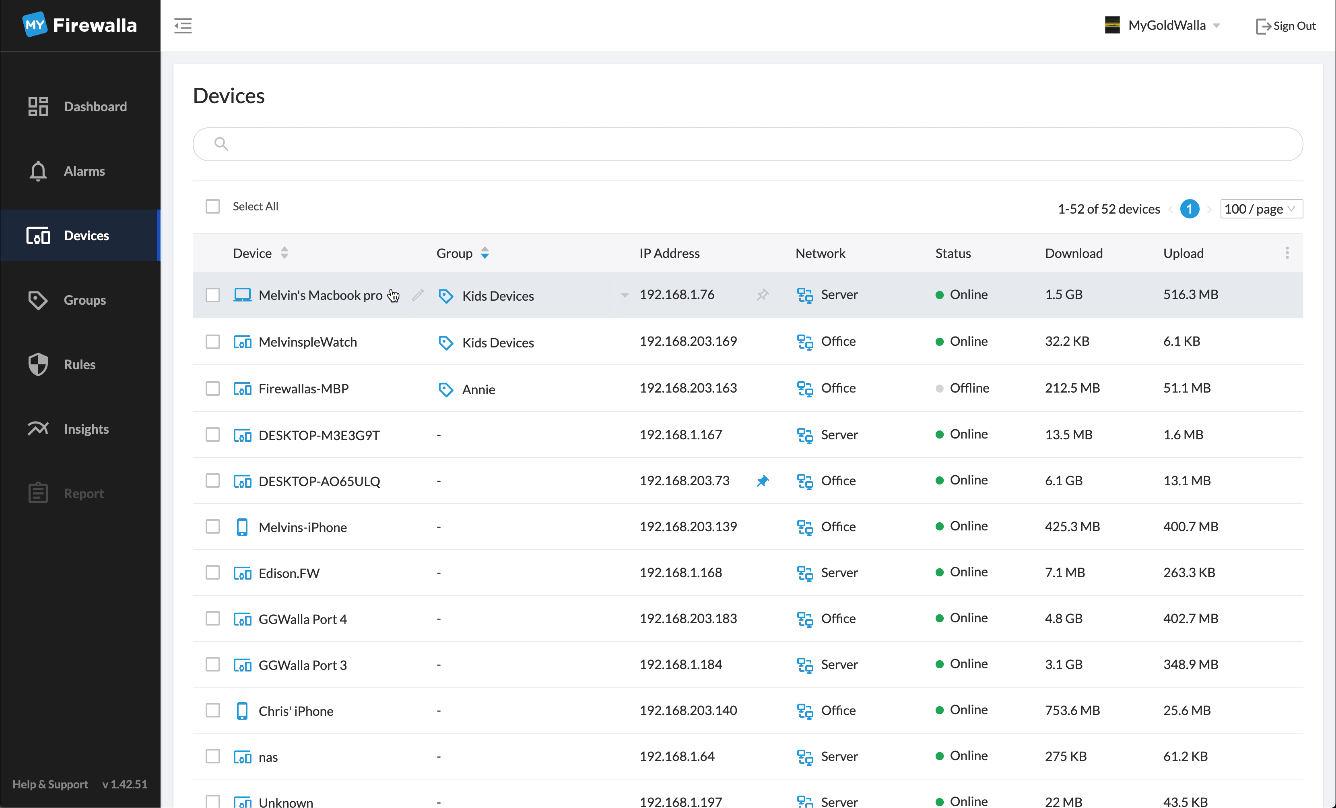 2. Device Group
On the Firewalla Web, you can either multi-select devices from the device list and add them to an existing group with a single click, or create new groups from the group page.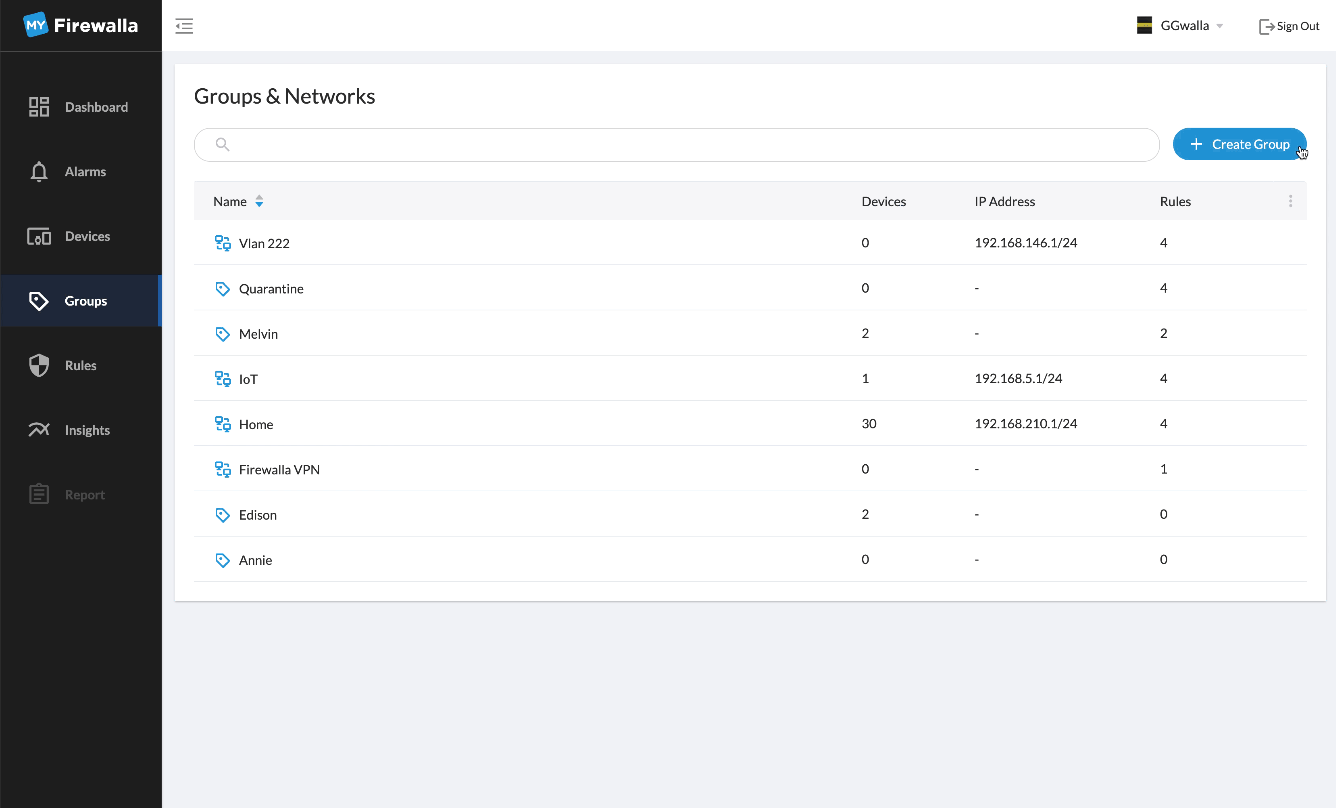 3. Flexible Alarm Settings
Alarm settings are now available on the Web Interface. Firewalla Web and mobile App share the same settings.
You can view and edit the alarm settings for different categories of alarms from the settings list, or dive into any category to create more granular settings to mute alarms.