New Features
Live Throughput
Transparent Bridge Mode
Blocked Flow Diagnostics
Customized DNS over HTTPS
1. Live Throughput (Gold + Blue Plus)
See how much bandwidth your network is consuming in real-time.
This widget is only available if you are directly connected to the LAN network
Router Mode (Gold): Upload bandwidth and download bandwidth
Other Modes (Blue + and Gold): Total bandwidth (Upload + Download)
Note: If you are using iOS, and not able to see the live throughput chart when connected to the local network, the "Local Network" Access for Firewalla App is turned on:
On your iOS device's home screen (iOS 14 or later), tap Settings. Privacy -> Local network.
Turn on local network access for the Firewalla app.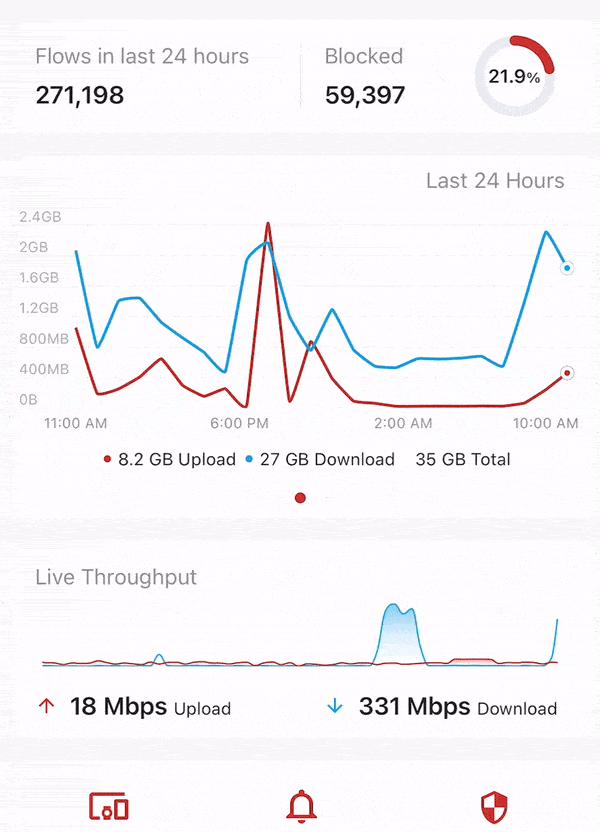 2. Transparent Bridge Mode (Gold)
Firewalla Transparent Bridge Mode is a way of placing a Firewalla device into the middle of an existing network without modifying the IP address of the network. If you have an existing network, and you do not want to modify the IP assignment, or your network is not compatible with the Firewalla Simple Mode and also don't want to use the DHCP mode. This mode is the best for you.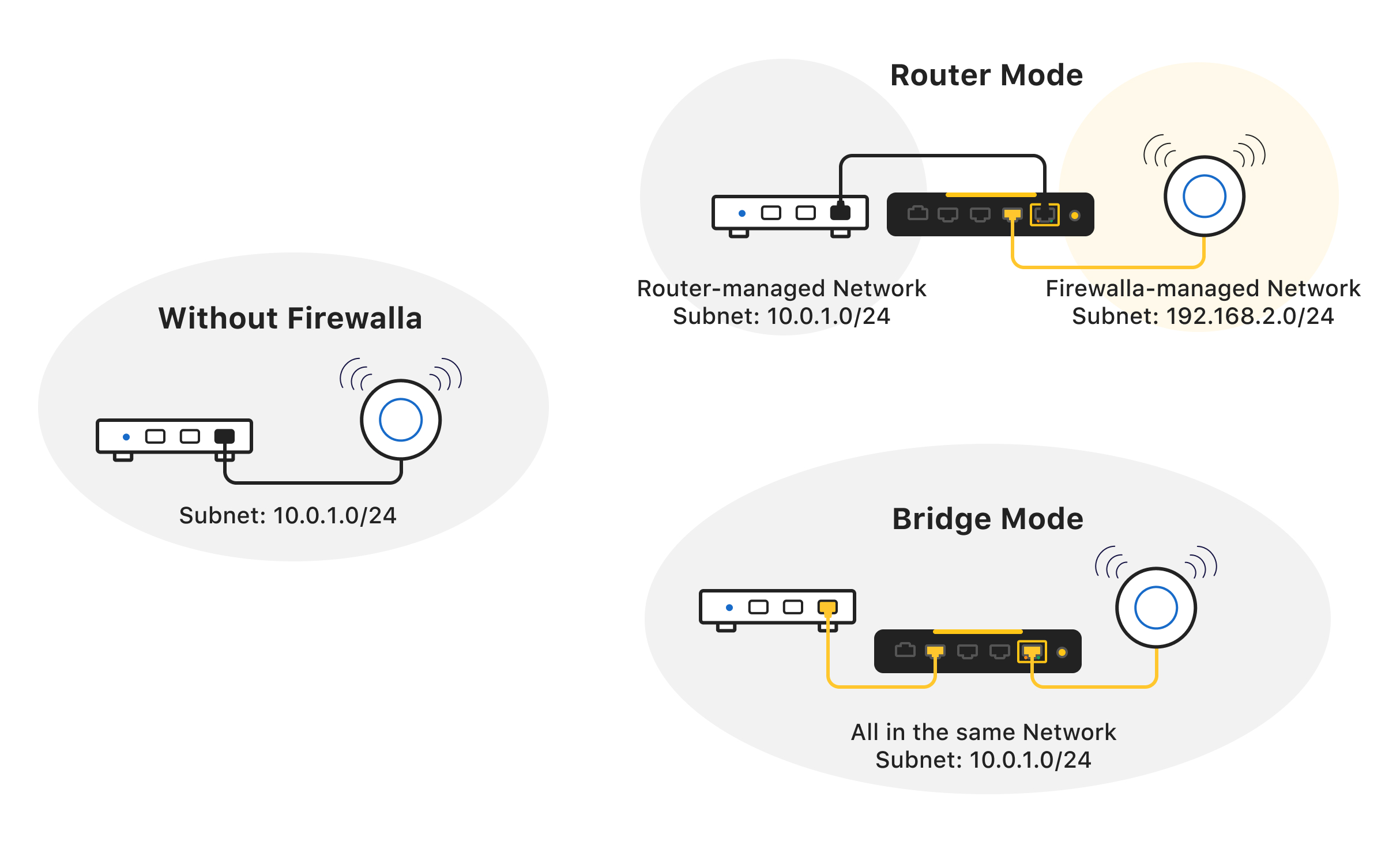 If you'd like to switch your box to bridge mode, just go to your box's main screen, scroll down to find the Monitoring button -> Mode, tap bridge mode and follow the guide to switch.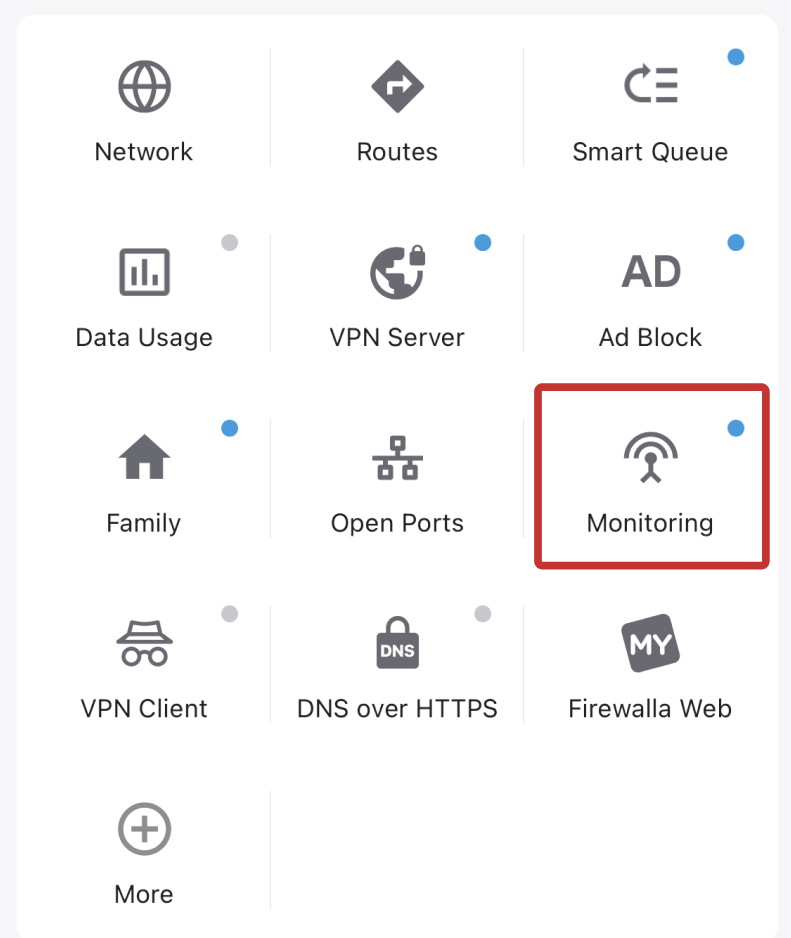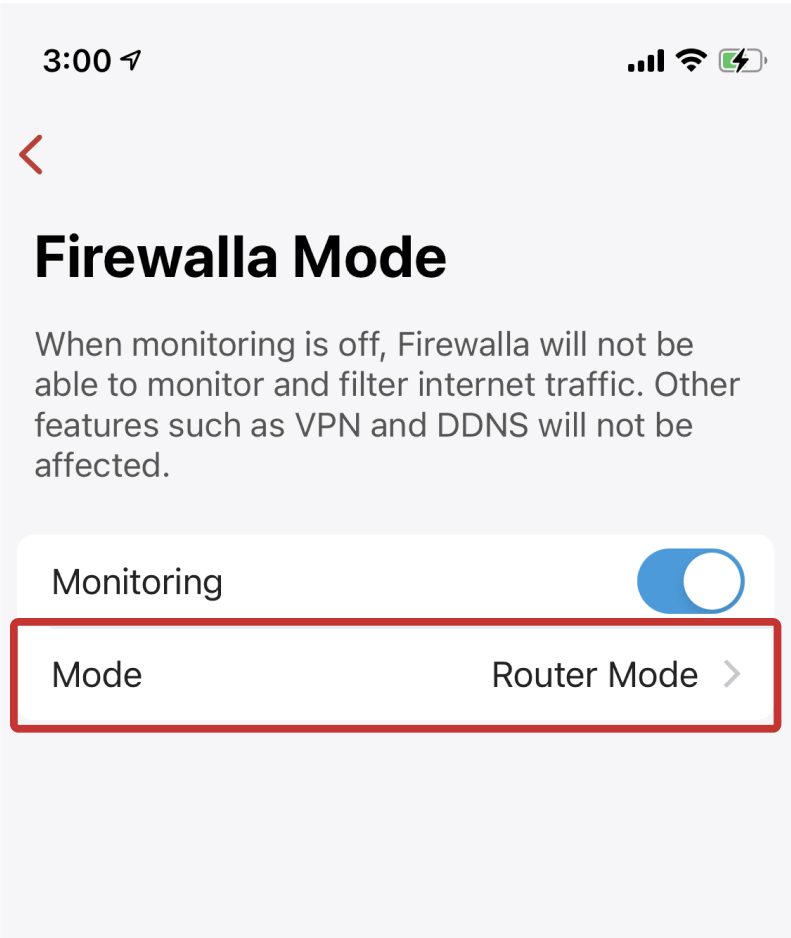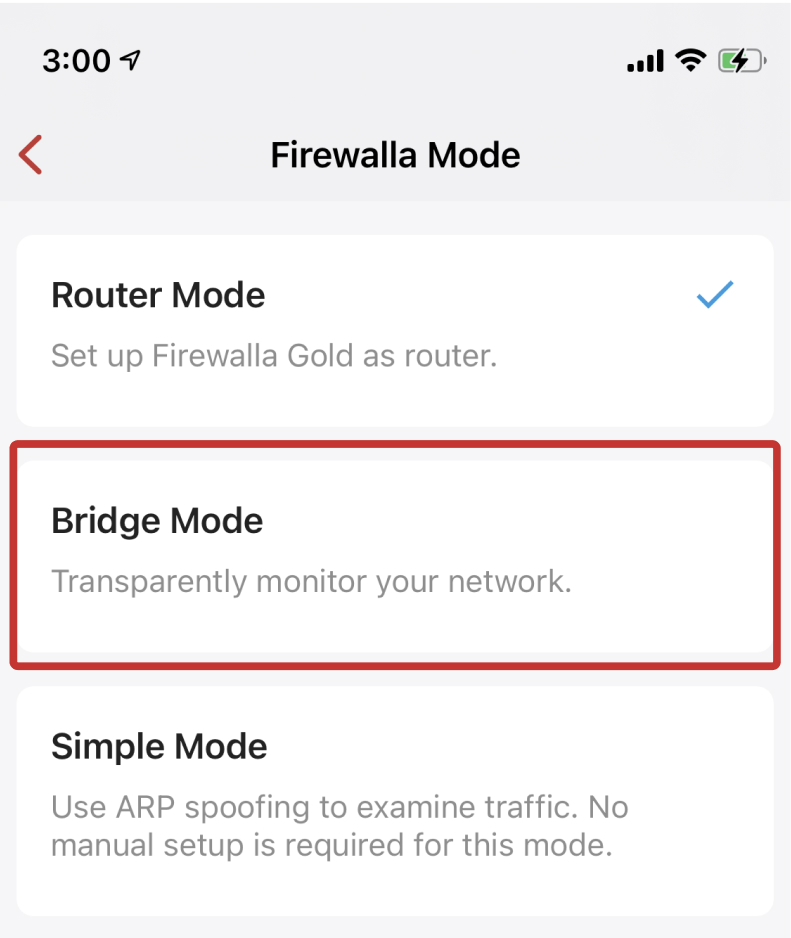 3. Blocked Flow Diagnostics
Since App 1.45, we've supported the ability to show you the blocked network flows. Many of you loved the visibility and are curious about why the flows are being blocked.
Now we are providing you with a shortcut to the Rule Diagnostics tool. When you tap on a block flow, you'll find a button at the bottom of the flow detail: "Why is it blocked?", tap the button, the App will fill in the destination and the device automatically and help you to identify the rule that may have blocked the site.
Learn more about blocked flow.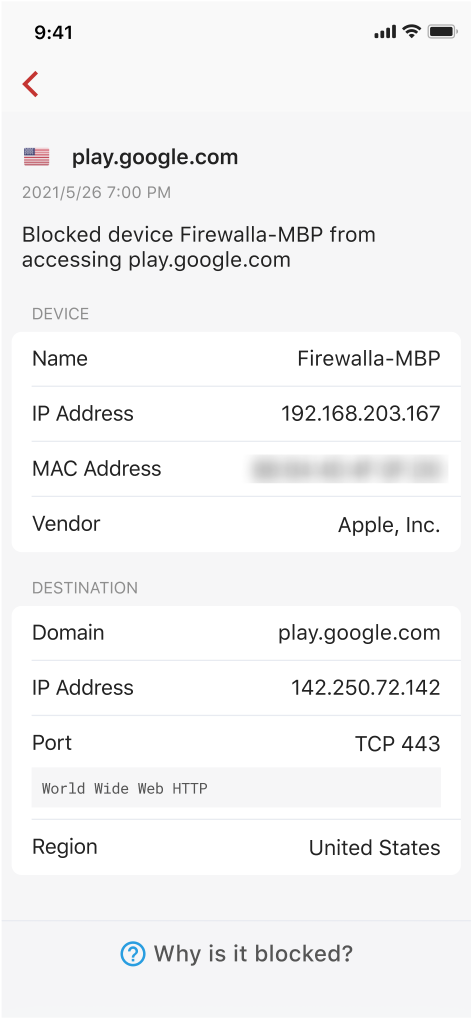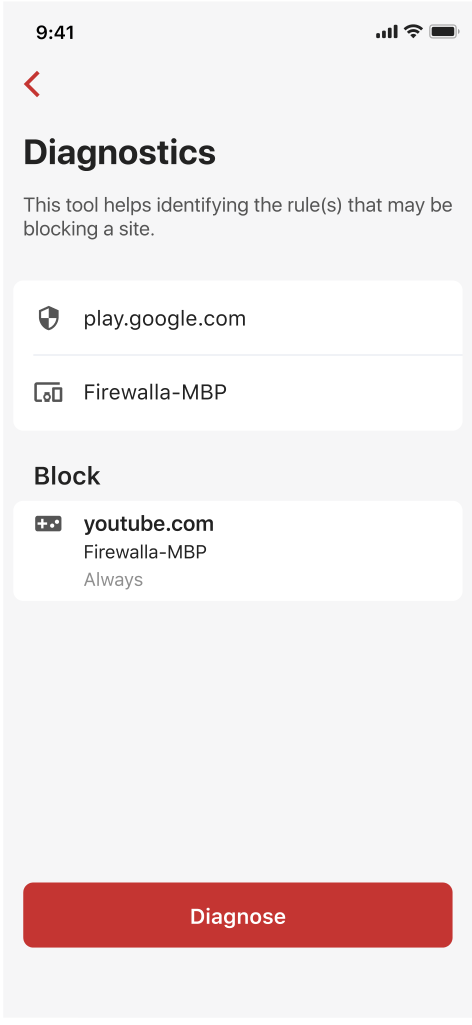 4. Customized DNS over HTTPS
Now you have the ability to add your own DNS over HTTPS server.
Learn more about DNS over HTTPS.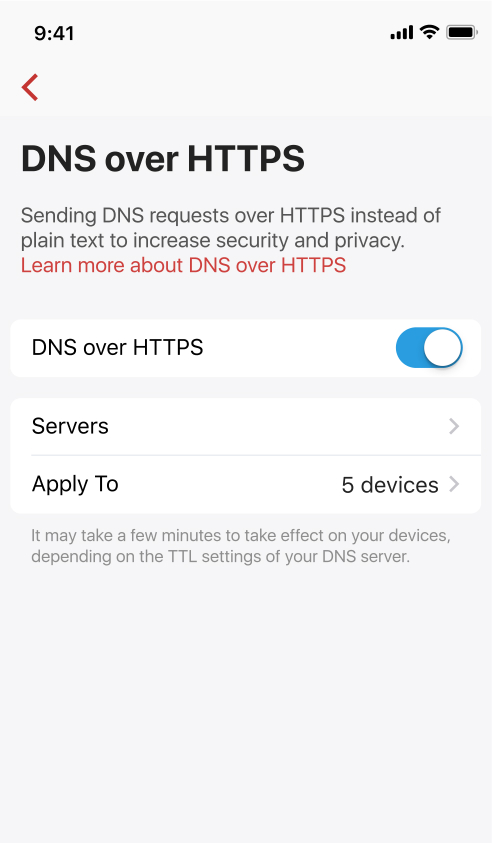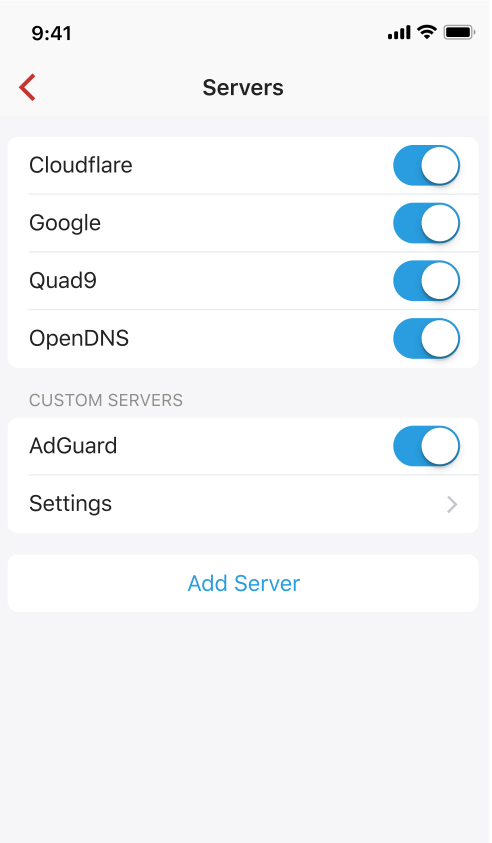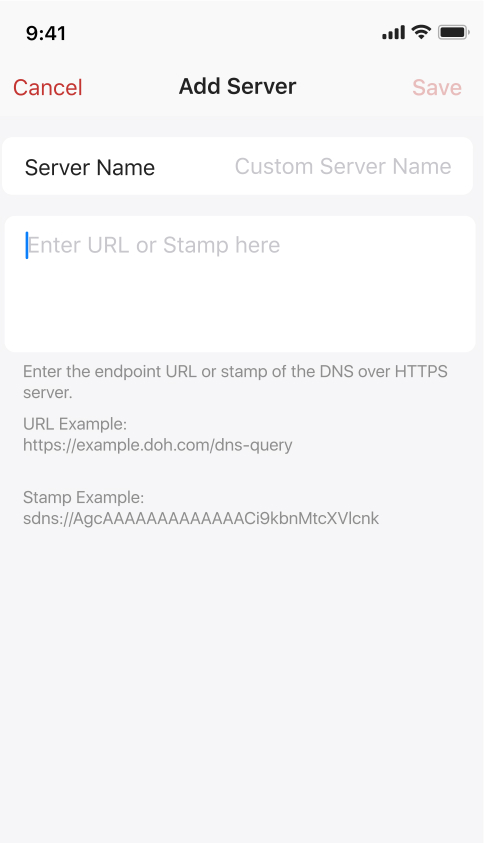 Other Enhancement
When the WAN connection is down, the App is able to show the recent connectivity results in Events.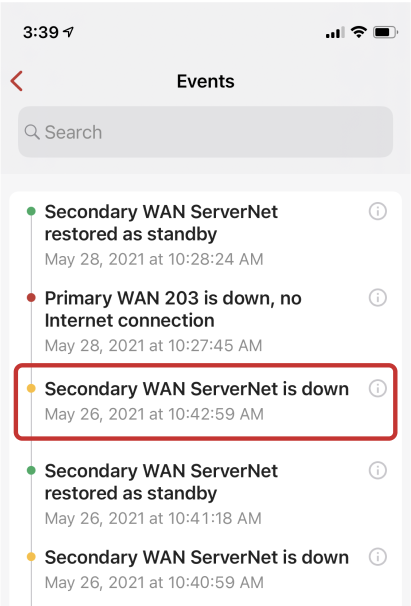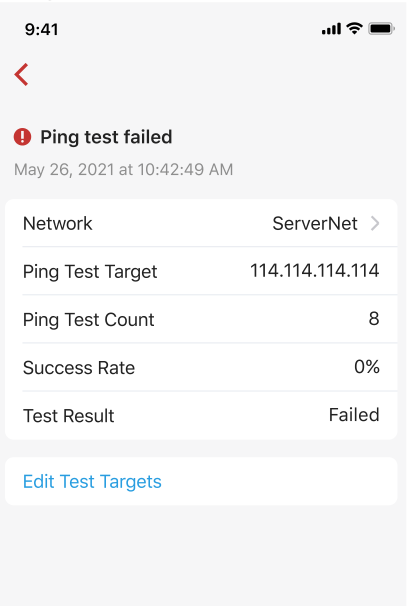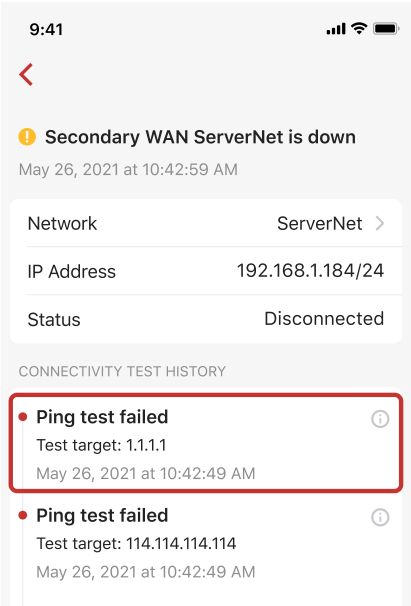 WireGuard Server: Supported up to 12 Wireguard VPN clients.
Known Issues
The App will show a "WAN Disconnected" banner on top of the box main screen, after switching from/to bridge mode, even if the WAN connection is restored.