New Features:
1. Application Blocking
Applications can now be blocked individually.
The App list is sort by alphabet and it will be continually updated. Only blocking rules are supported when matching Apps in the current release.
Note: The apps in the list are not final, we may adjust in the future.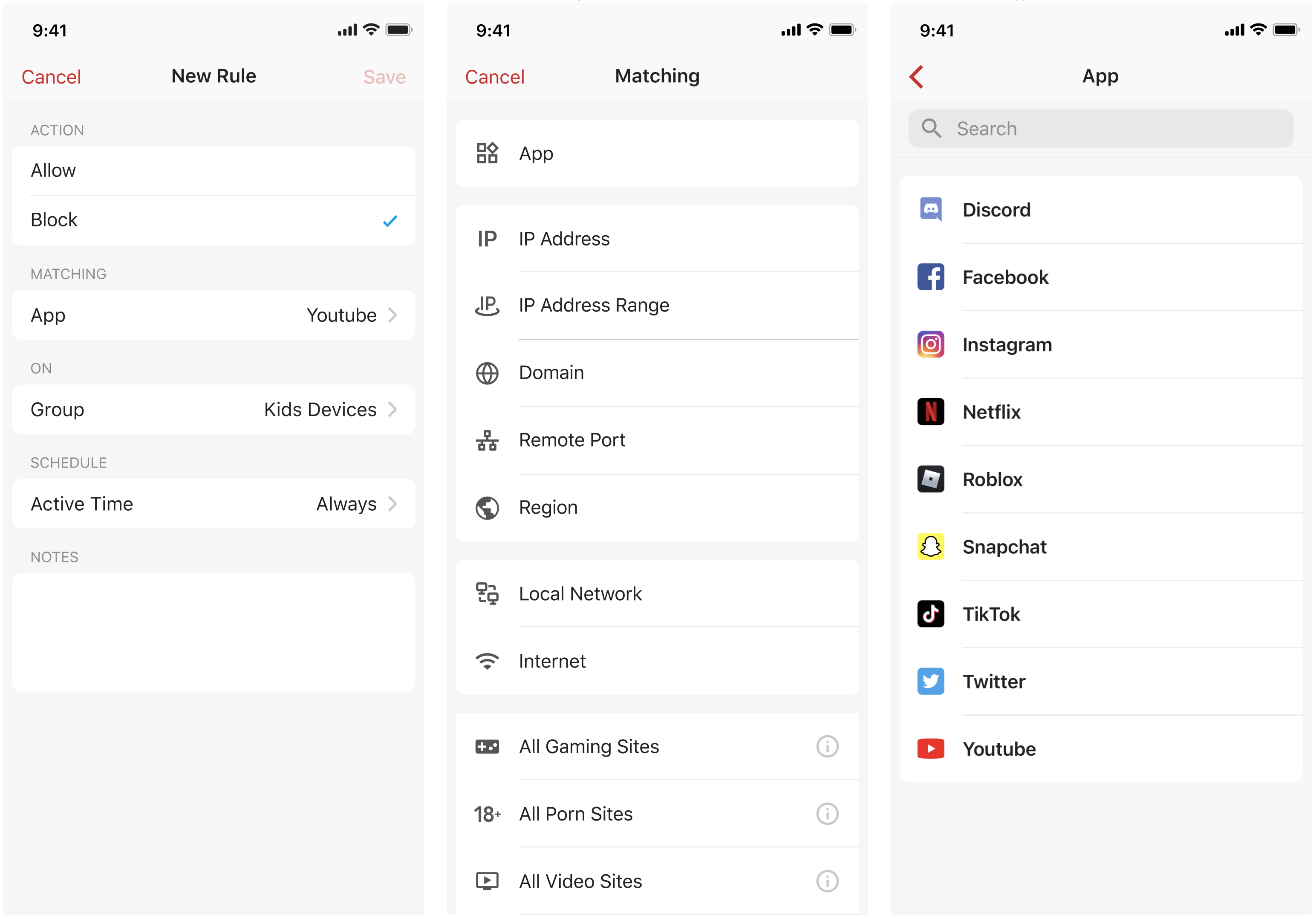 2. Policy-based Routing (Gold only)
You can now forward traffic any way you want through the system.
If you have a dual-WAN setup, you can route any traffic to any WAN connection no matter the WANs are set to failover or load balancing.
You can specify any type of traffic and route them to your VPN servers, as long as the VPN is connected. For example, routing all video traffic to a 3rd party VPN server.
(Only available on Box beta release 1.972)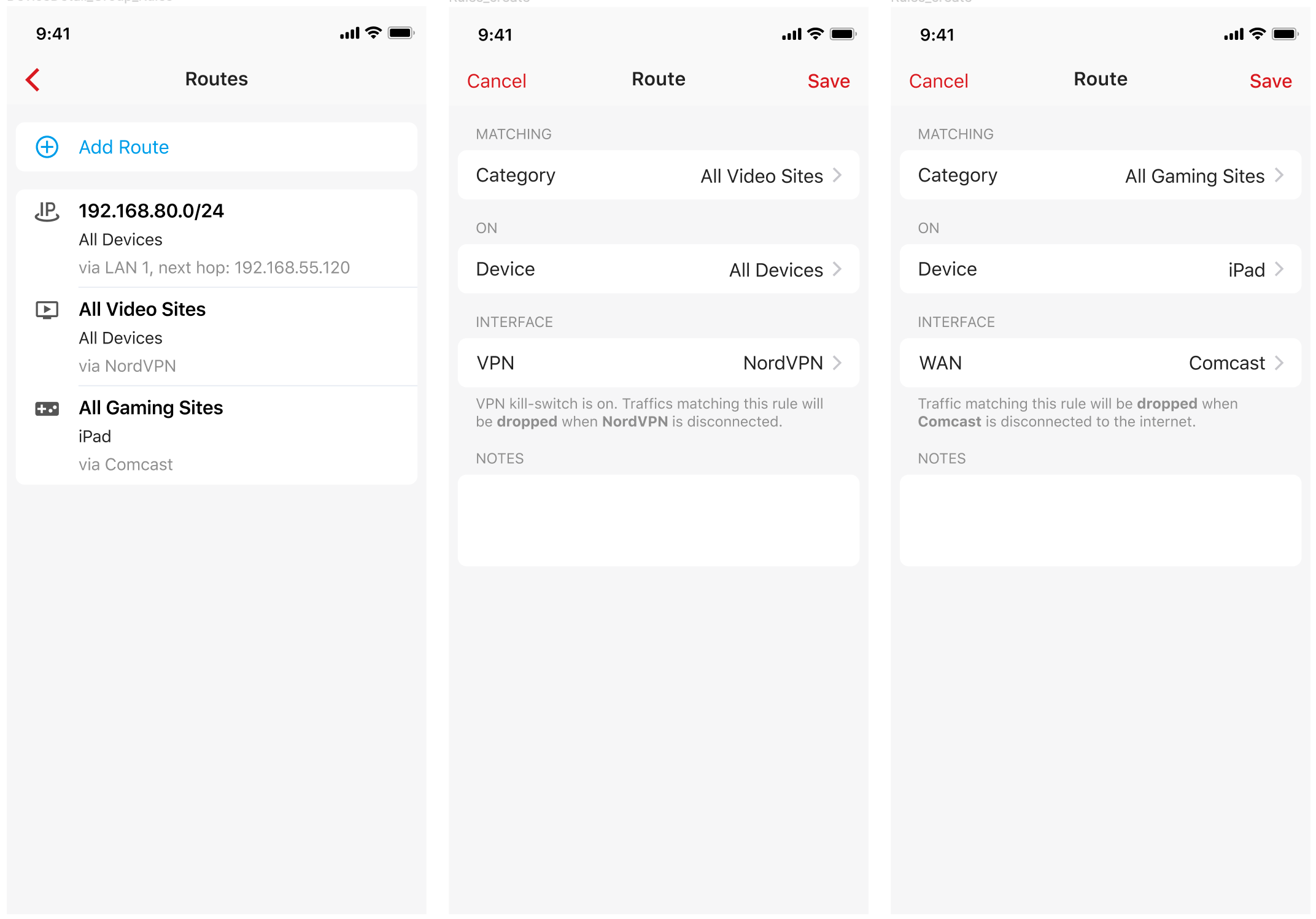 3. Smart Queue - Traffic Prioritization (Gold Only)
In addition to limiting bandwidth usage, you can prioritize traffic by creating smart queue rules. The priority applies to both Upload and Download traffic, it can be set to one of the followings:
High: For video conferencing/voice chat/gaming and other traffic that requires minimum delay.
Default: Default priority for all traffic.
Low: For P2P or other non-essential services run in the background to prevent network congestion.
Application-based prioritization is also supported. You can now prioritize Zoom or Webex to achieve low latency in your online meetings.
Learn more about Firewalla Smart Queue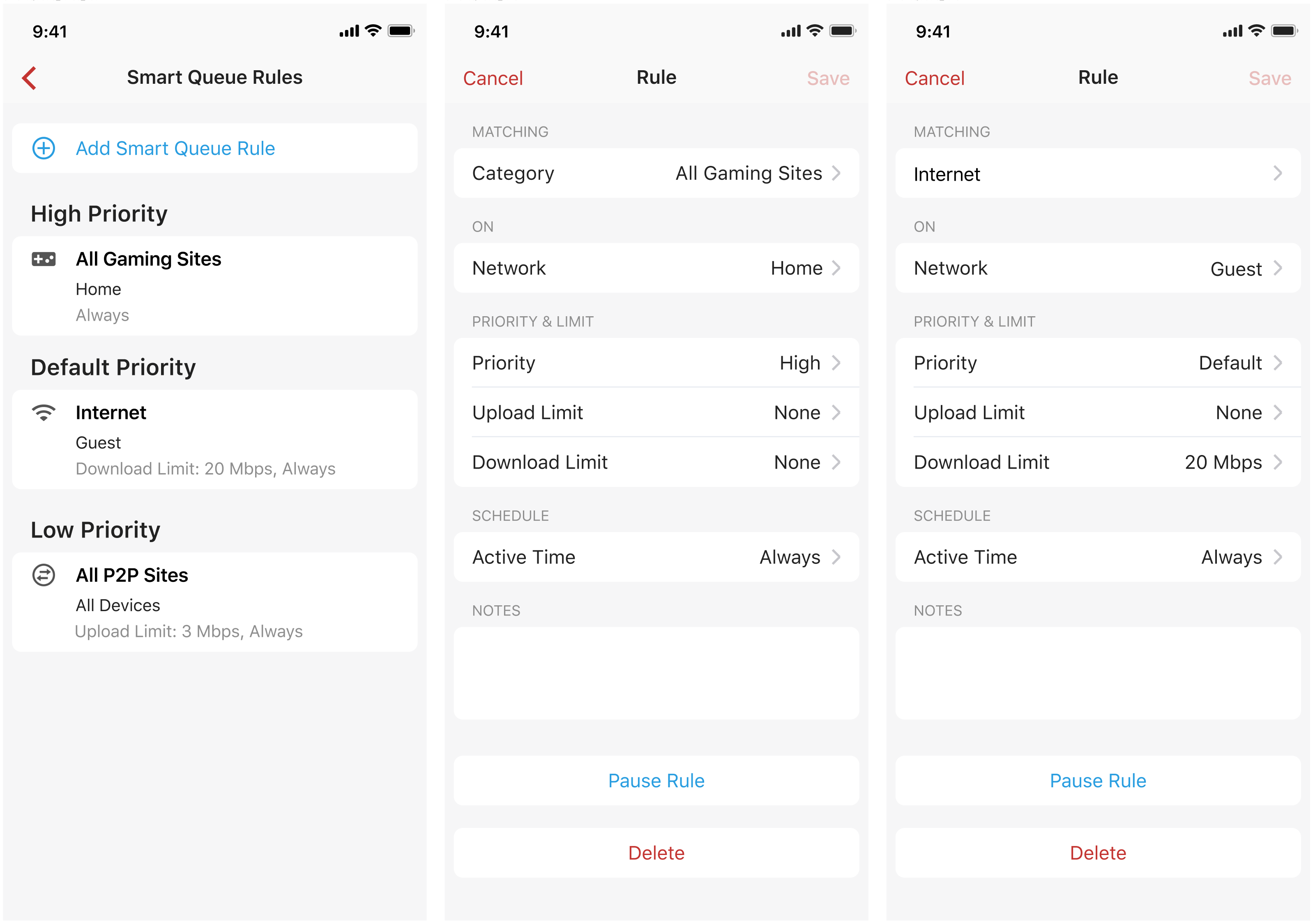 4. Add Device/ Group/ Network shortcut to the main screen
You can now add your most frequently used devices, groups, networks to the box main screen. It allows you to block/unblock internet access, or dive into the detail with one tap.
Up to 3 devices/ groups/ networks are supported in total.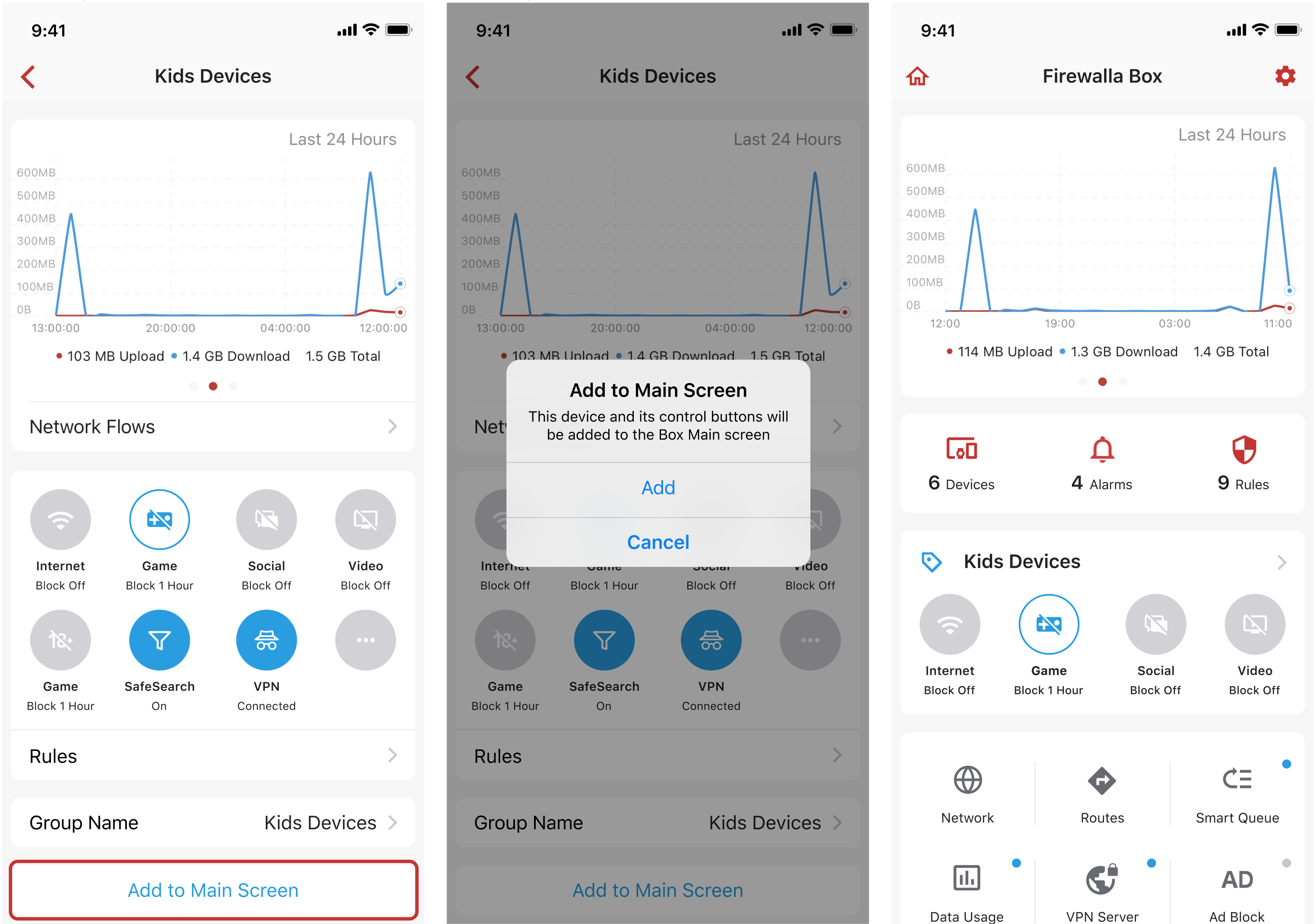 Enhancement:
Able to create Rules matching the combination of a Domain/ IP address / IP range and Remote Ports.


Example: block traffic to apple[.]com:3478, to block all facetime traffic.
Example: allow all traffic to iot-cloud[.]com:443, and block all other ports

The ability to create rules matching an ip/domain: local port will be supported in app version 1.45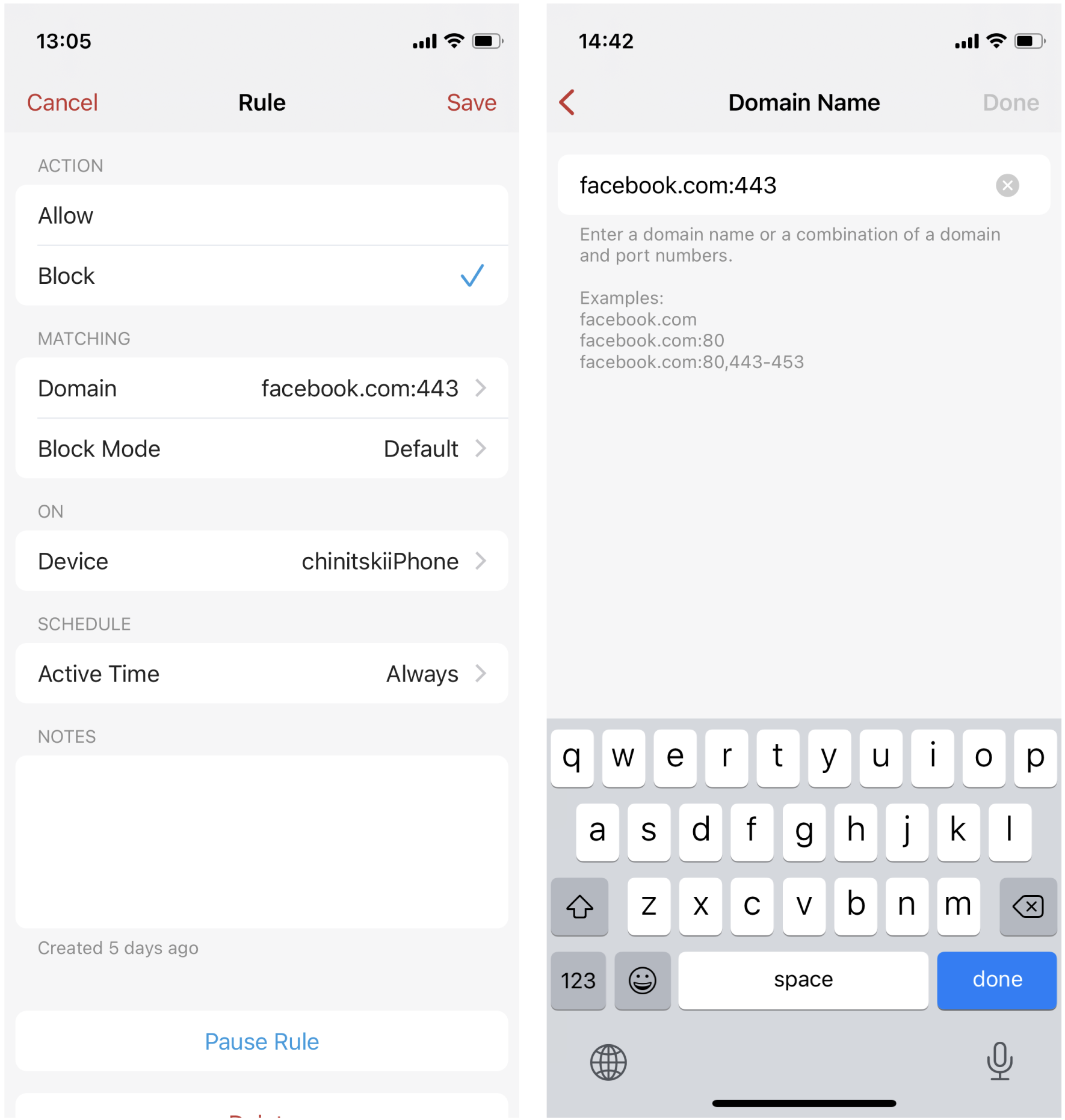 Turn on/off New Device Quarantine per local network (Gold Only)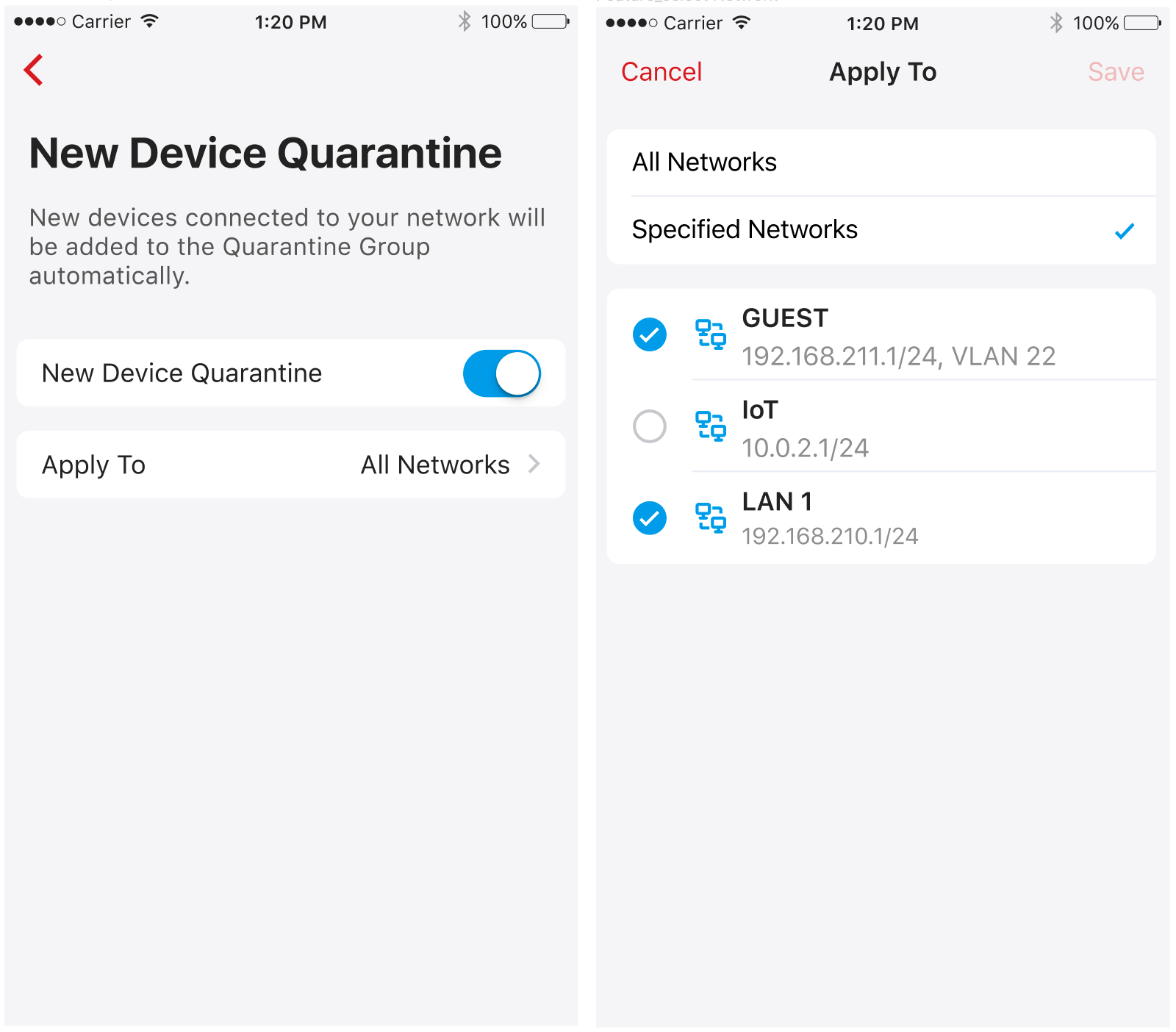 In Help & Support -> Remote Support, we've merged ID and Password into Credential, you can easily copy it by tapping the copy icon next to it, and send to our support team for remote access.
Feature IPv6 is moved from the features list into Monitoring -> Monitor IPv6 Traffic.
Firewalla is able to monitor IPv6 traffic only if IPv6 address is detected, traffic monitoring can be turned on/off in Simple Mode.
This release also supports features in 1.972.
Snooze rules
Flexible source NAT
Better accounting for long-lived connections
Bug fixes:
When creating a guest network,

devices in the guest network will not be able to SSH Firewalla box.
Known Issues:
iOS App may not able to log in to the web interface (https://my.firewalla.com) via the top-left camera icon, the "Sign In" button may always be greyed out. This is a bug in the iOS app version 1.44. The workaround is using the Firewalla Web button in the box main screen to login or using the Open in Desktop Browser button in Box Settings.
Blocking Youtube may also block Google Team or Google Drive in certain parts of the world. We are looking at this and see if there are any solutions.
TikTok block is still beta, when it is, there are cases where the block may block other sites.