New Features:
1) VPN Client (* Requiring Firewalla Box Beta )
VPN Client feature can selectively send your home device traffic to that VPN tunnel. You can do something like sending all Apple TV traffic to a third party VPN server, or you can set up a site-site VPN with two Firewalla Boxes. More information on VPN Client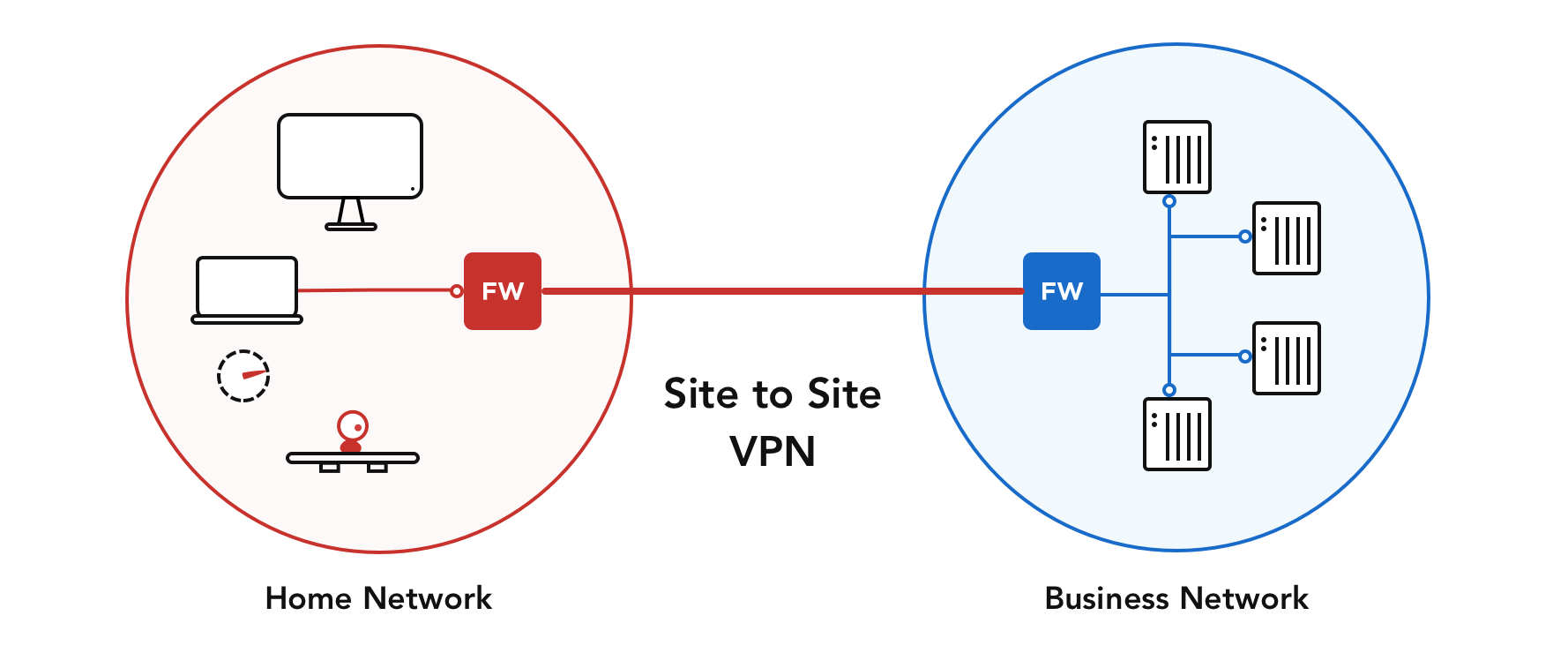 Able to create new VPN Profile or import VPN profile from other Firewalla boxes. Connect/ Disconnect to VPN Client with one tap for multiple devices in the network
Able to enable/disable VPN Mode per device.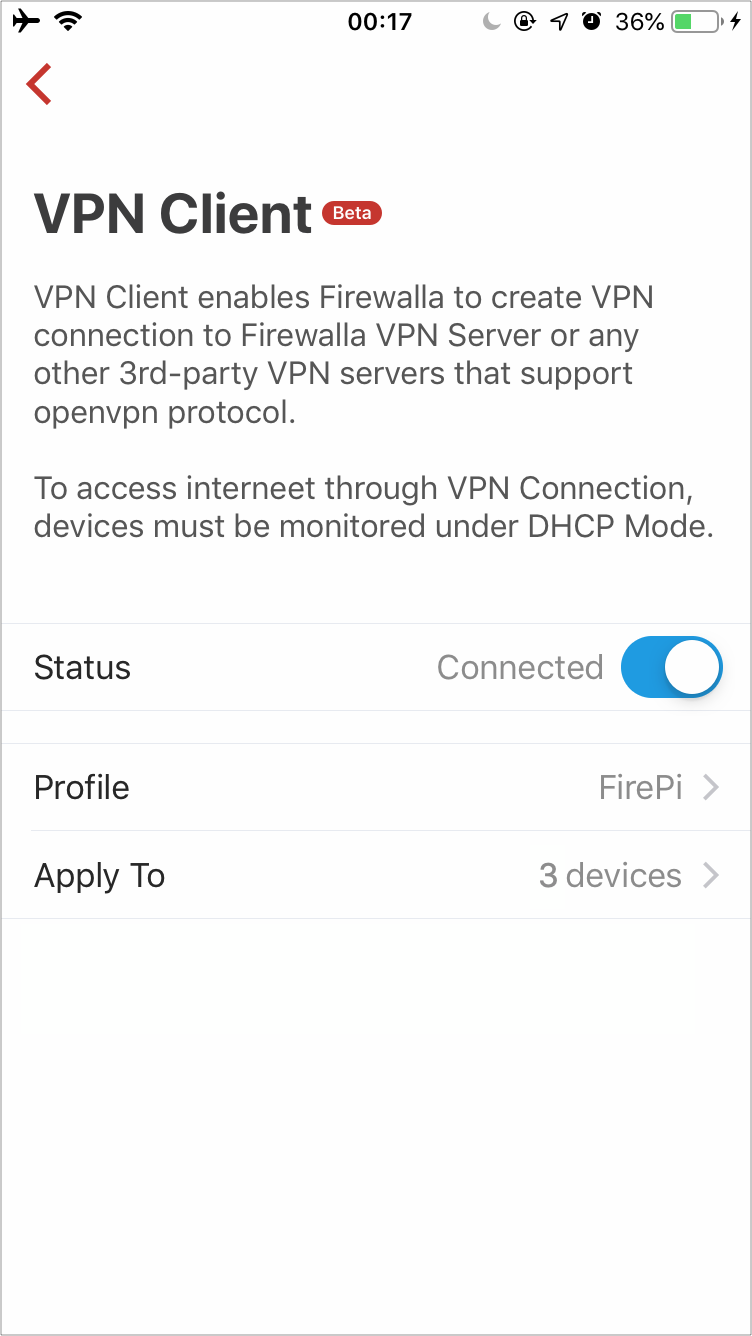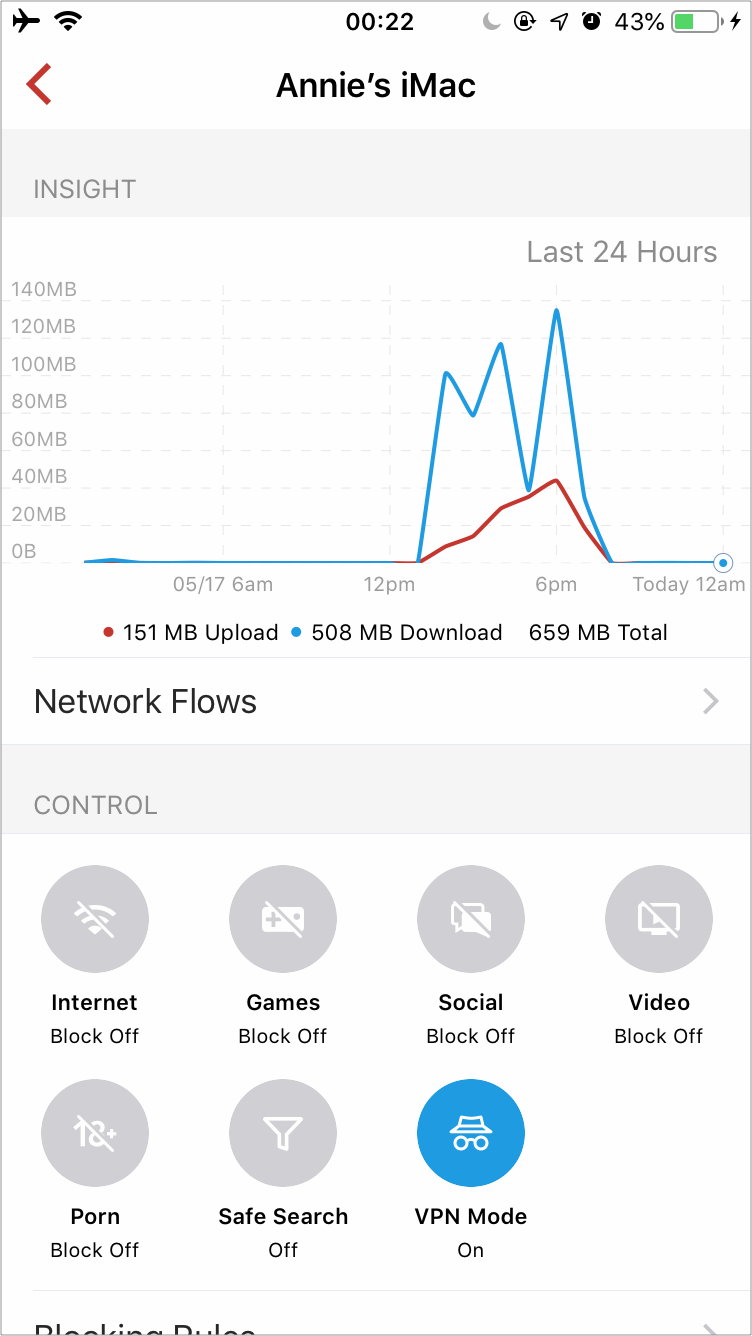 2) Rule Management
Able to edit rules, add notes for rules.
Able to pause/resume a rule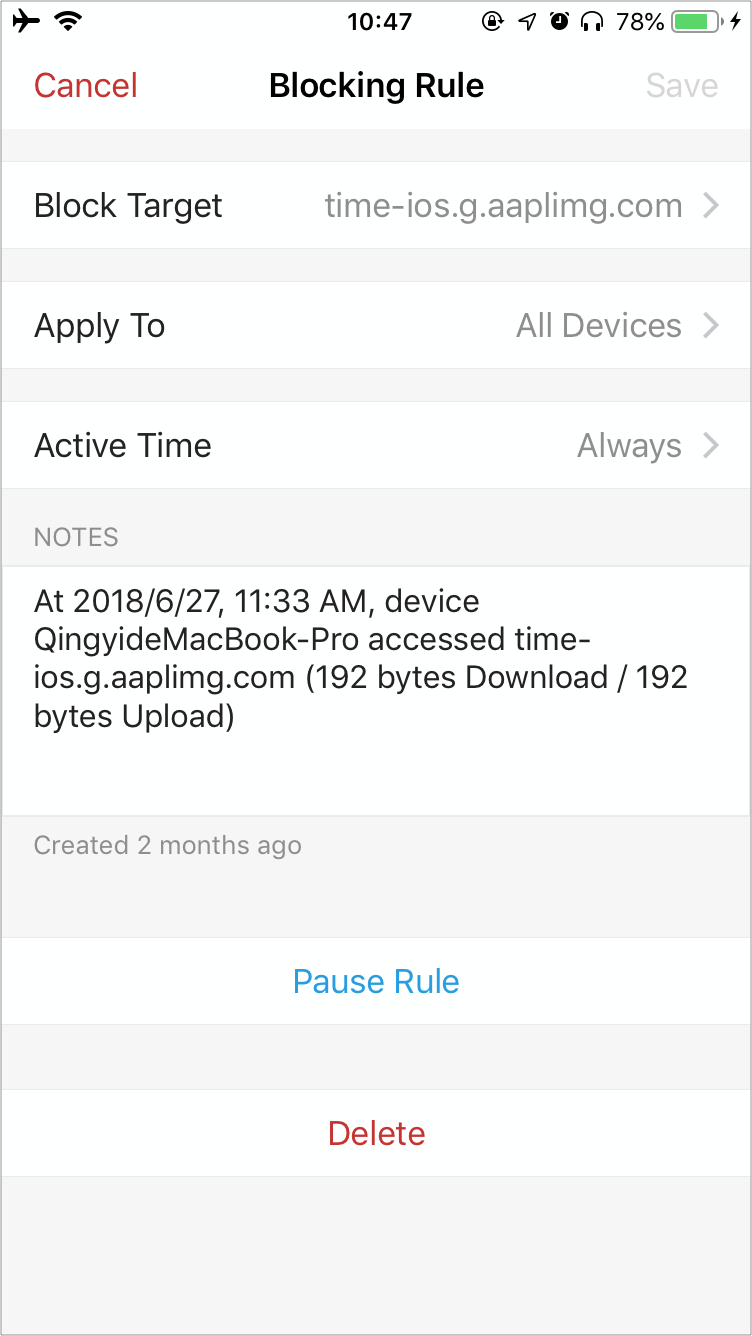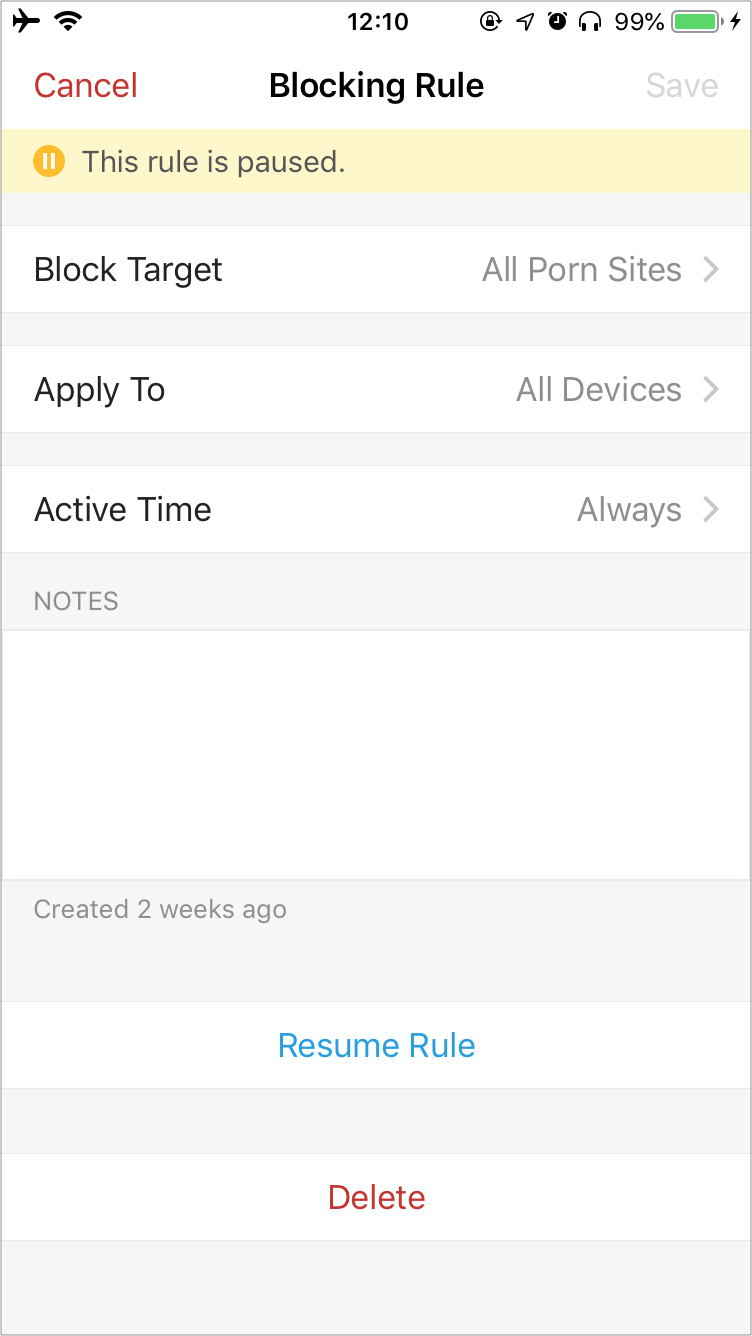 3) Search Rules/Alarms
Able to search for Rules by Block Target, Device and Rule Notes.
Able to search for Alarms by Alarm Title and Alarm Description.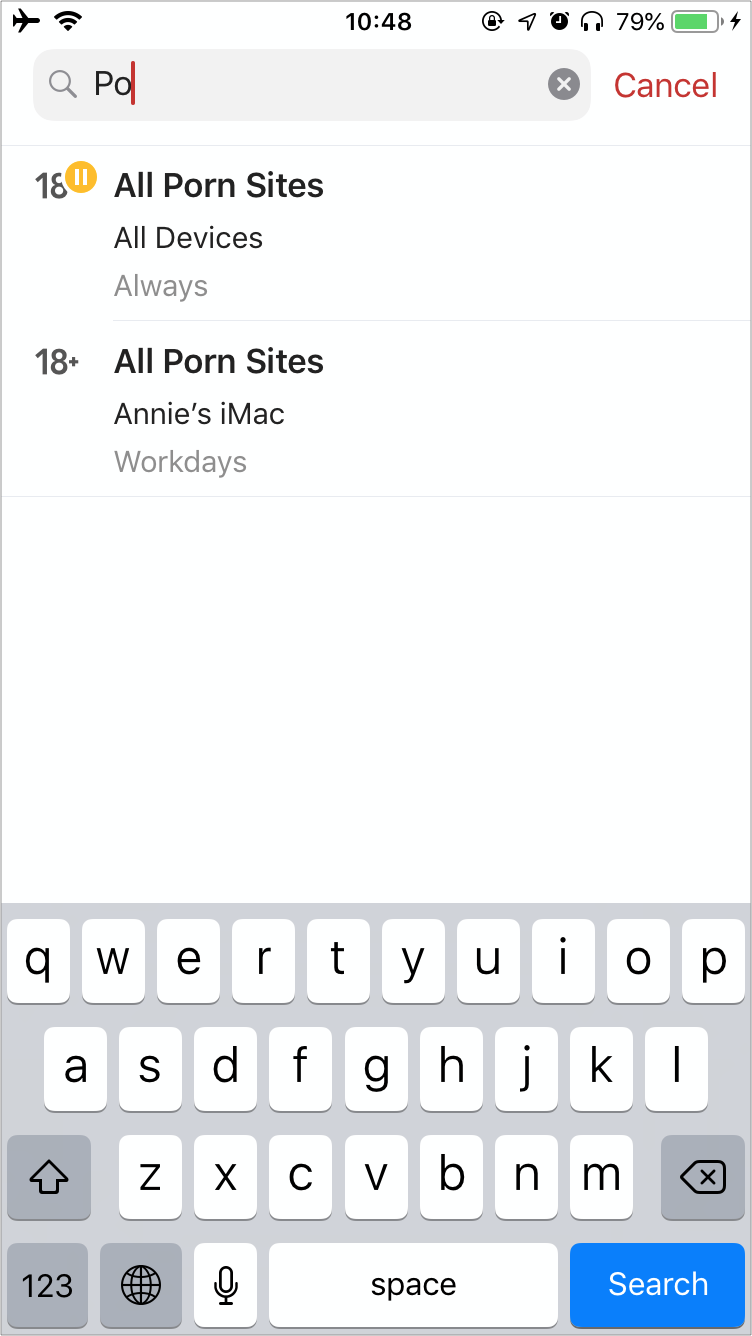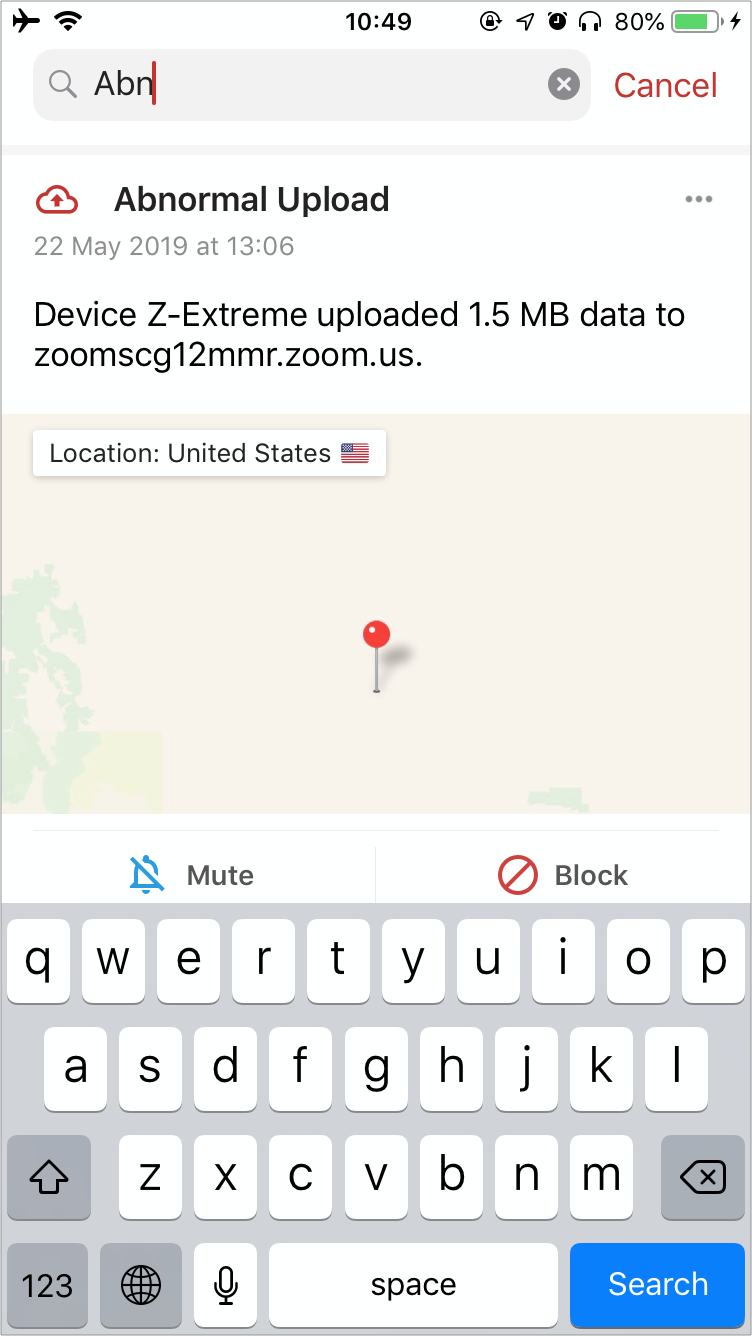 4) Support Primary Network Configuration (* Requiring Firewalla Box version 1.963 )
Able to change Firewalla's IP address as well as DNS servers, gateway.
Able to customize DHCP address pool range for unmonitored devices in DHCP mode.
(Note: Be extremely careful when you change these settings. If you make mistake, your may have to revert your firewalla box back to factory default in order to use it again.)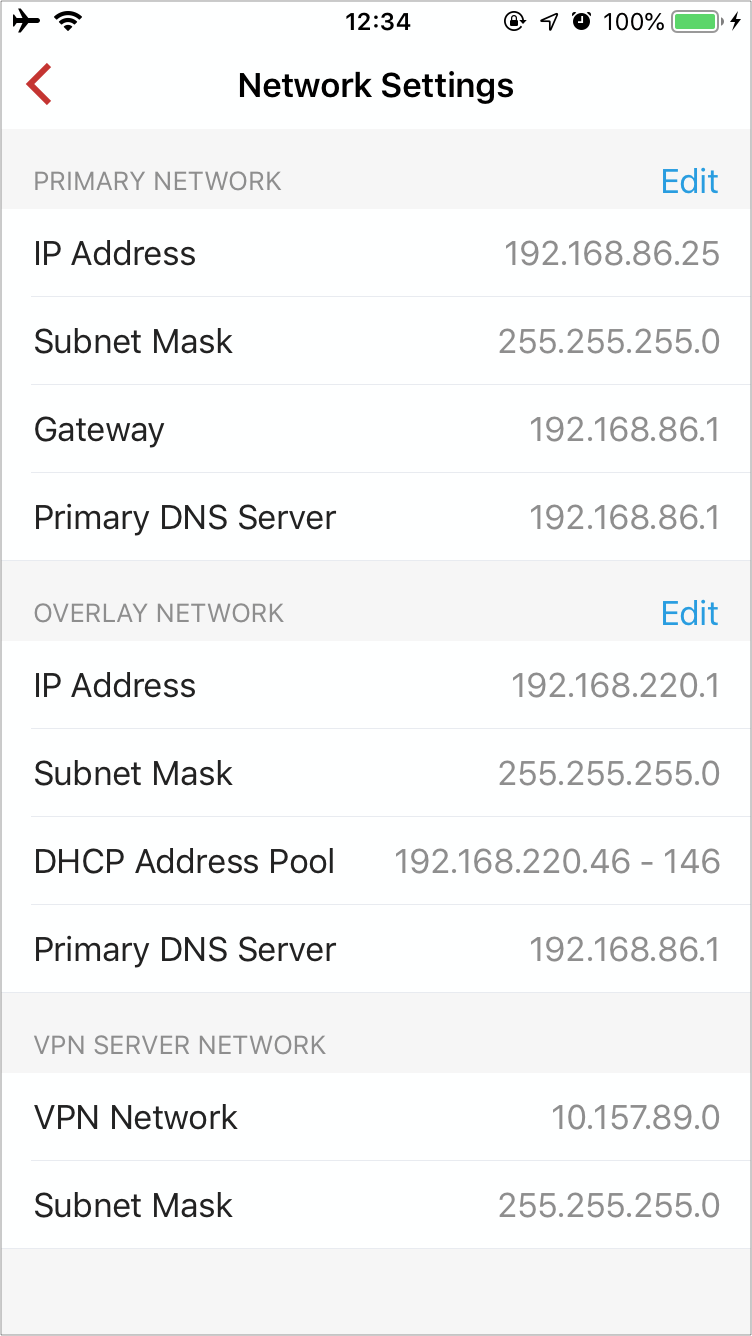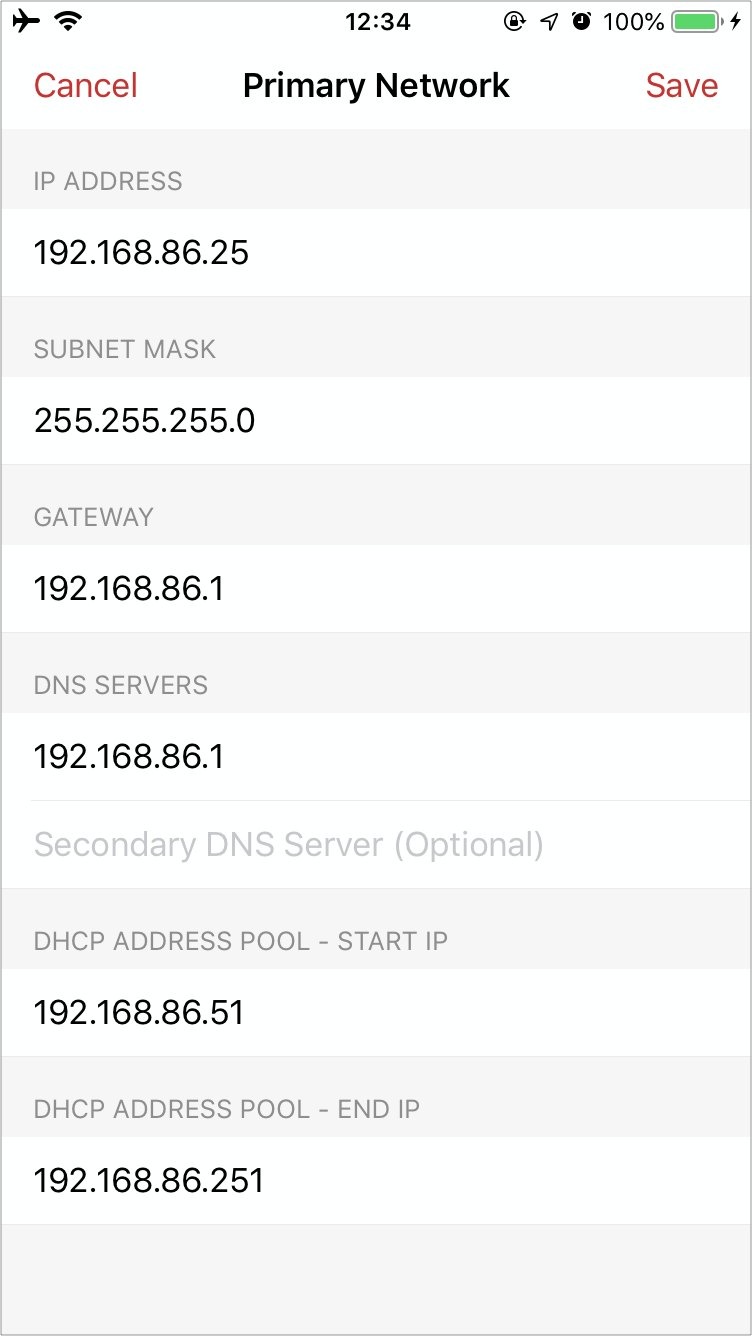 5)Device status indication on Device List
Gray dot -> Device offline, Yellow dot -> Monitoring Off, Green dot -> Device Online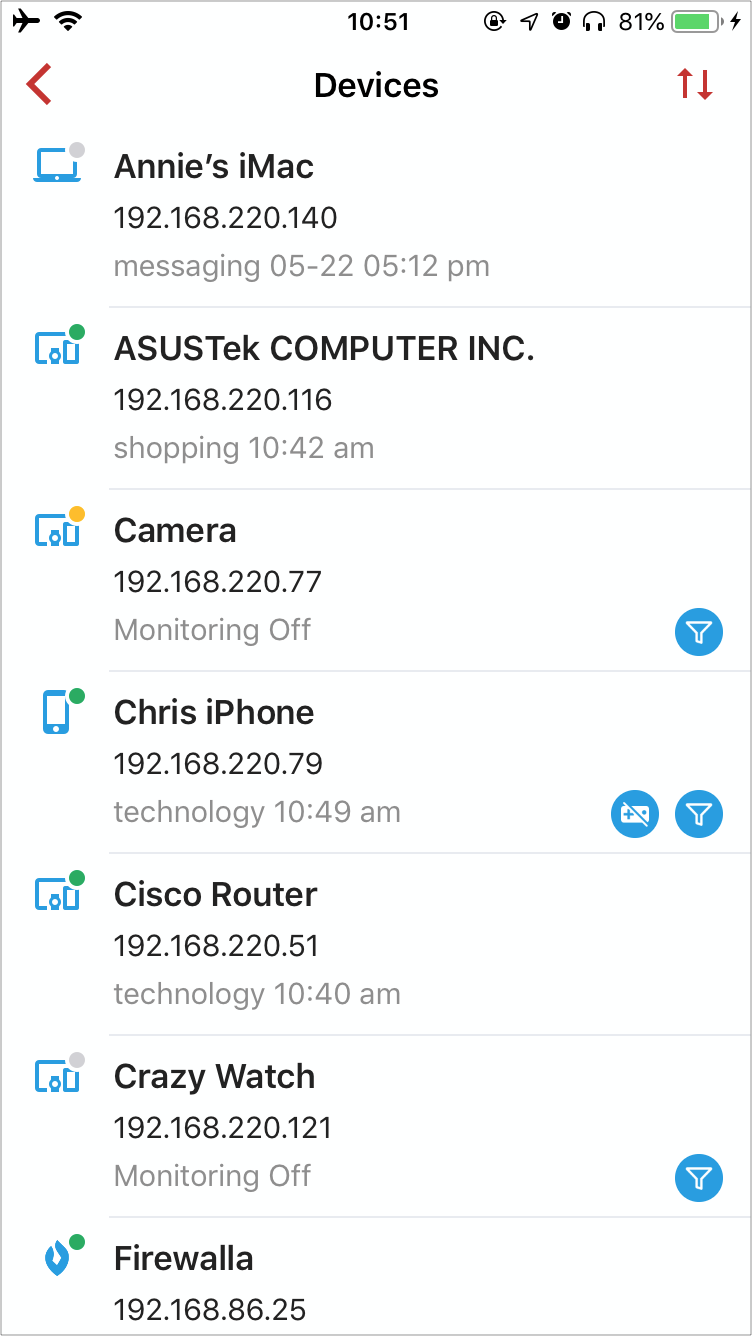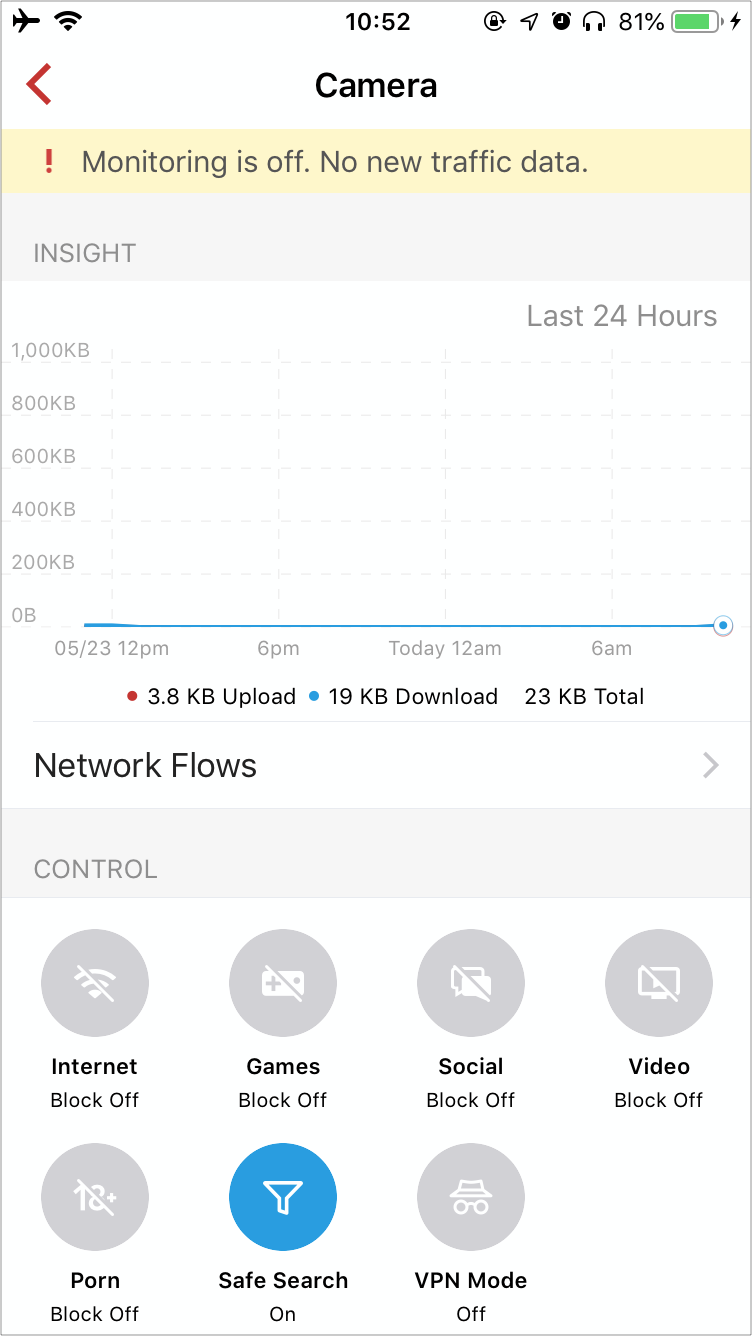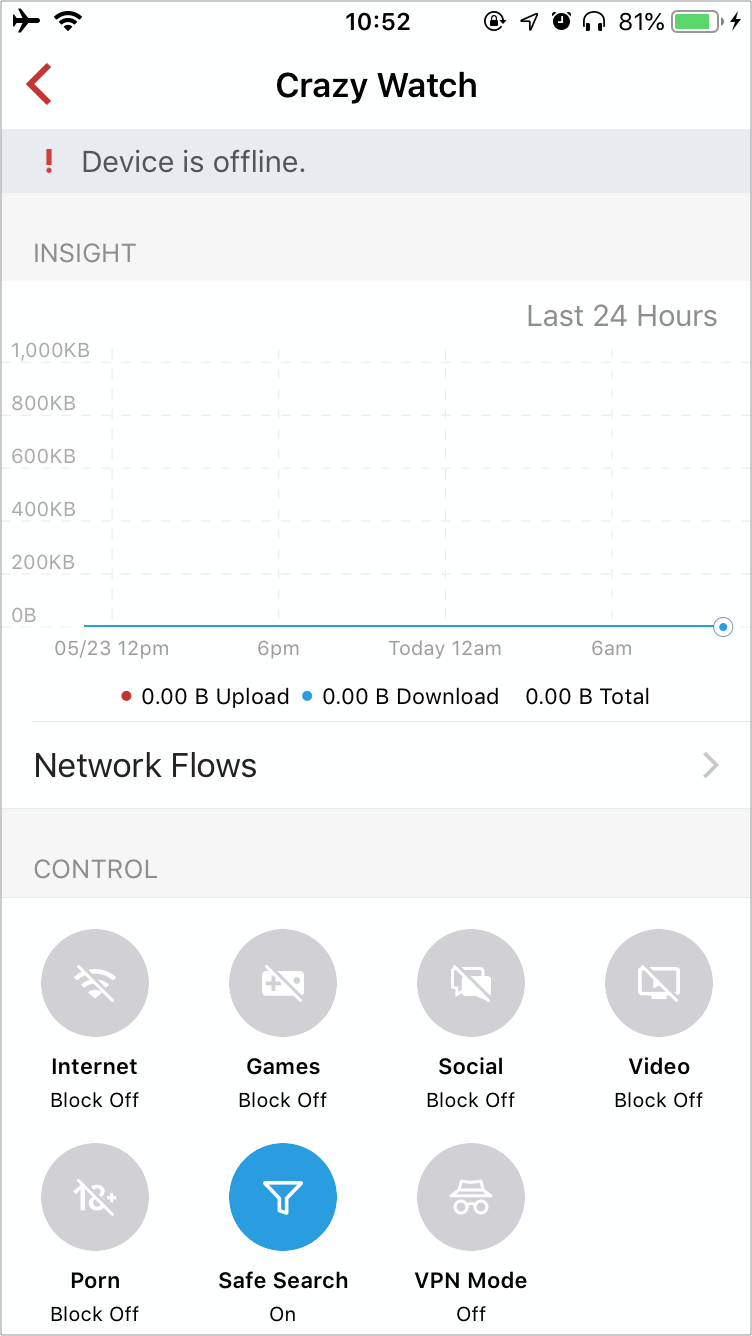 Improvements:
Added "What's New" link to the latest release note,
Move "Archived Alarm" entrance to the navigation bar.
Change the wording from "Allow" to "Mute", "Allow this time" to "Archive".