On July 11th 2018, we released a new version of our app (iOS v1.27 and Android v2.24) and a new firmware version for the red box(v1.956). Based on past feedback from our loyal customers, we have made following enhancements.
Device Detail Page
In our previous version of the device detail page, we got complaint that in order to change device name, one needs to go through hoops. Also, when click a device, there were three ways to bring up device detail page. So, in this release, we have streamline the process and UI. From device list, just click on the device name once and you will see following page. To change device name, just need to click the device name.
Alarm Detail Page
In addition to the device page, another key page in our app is alarm detail page. We hear complaint like: I saw an abnormal behavior, but I don't know anything about the IP address that in the alarm. Therefore, I don't know whether I should allow or block it. In our latest release, we have incorporated more details capability and will present much more info in the alarm detail page. To see the new page, just click on the alarm and it will bring up a page like following. It provides info on where the site was registered, previous 6-hours data transfer between your device and that site, and even Firewalla intelligence service suggestion regarding to this transfer.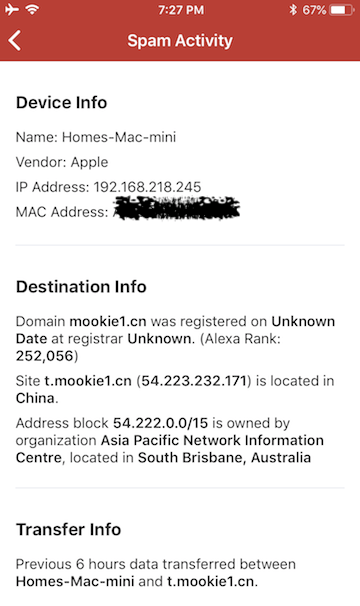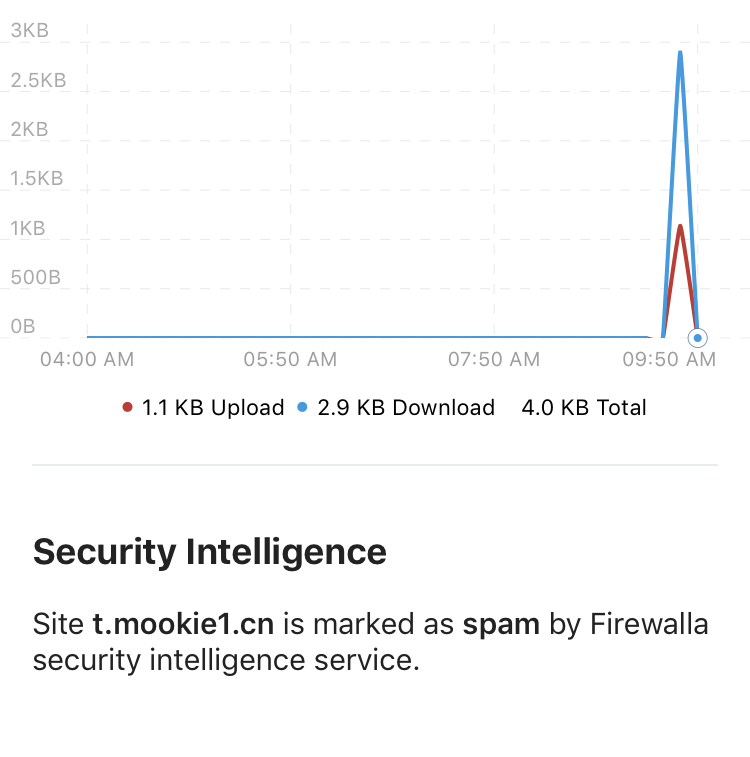 Active Protect and Auto Block
Firewalla is a super powerful box. We have expanded our capability and enhanced the automatic block capability. We can now automatically install a list of bad sites and block them. The list is computed from our cloud. Due to migration issues, this feature has to be manually configured. In the release this feature will be automatic.
Tap on the + button to bring up the feature list page
Tap on Cyber Attack Protection
Tap on Active Protect to turn in on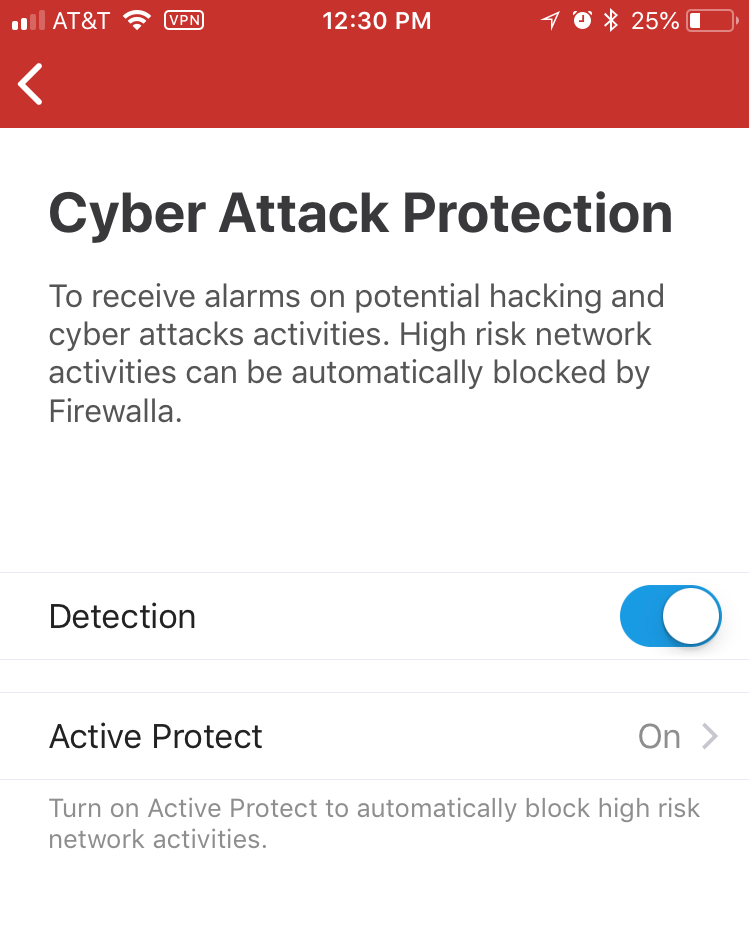 Others
In addition to these UI changes, we have also made other enhancements.
1. We enhanced the parental control feature to make blocking game/social/porn activities more effective. It now generates tailor-made blocking rules by learning your network activities.
2. There is now a wizard to add Firewalla. (existing or new)
Whether you like these changes or not, please drop us your comments and we will continuously improve our software based on your feedback.
Thanks you & enjoy!