New Features:
1. Target List
requires Firewalla 1.972
requires Firewalla App 1.45 for full functionality
Target list allows you to create your own list using IP or domain address; this list can be used to create rules to block, allow, or prioritize a group of targets. If you have a lot of rules, this feature can help you to organize them.
Target Lists can only be created and managed using the Firewalla Web interface.
Target Lists can be applied via the Web or App (version 1.45 or greater)
Target List items for this version is restricted to 20 items
You can only create up to 5 target lists
Here is an example where you can easily create a target list to identify the "Purple Fox" malware's command and control sites. You can later use this to block traffic to devices/networks.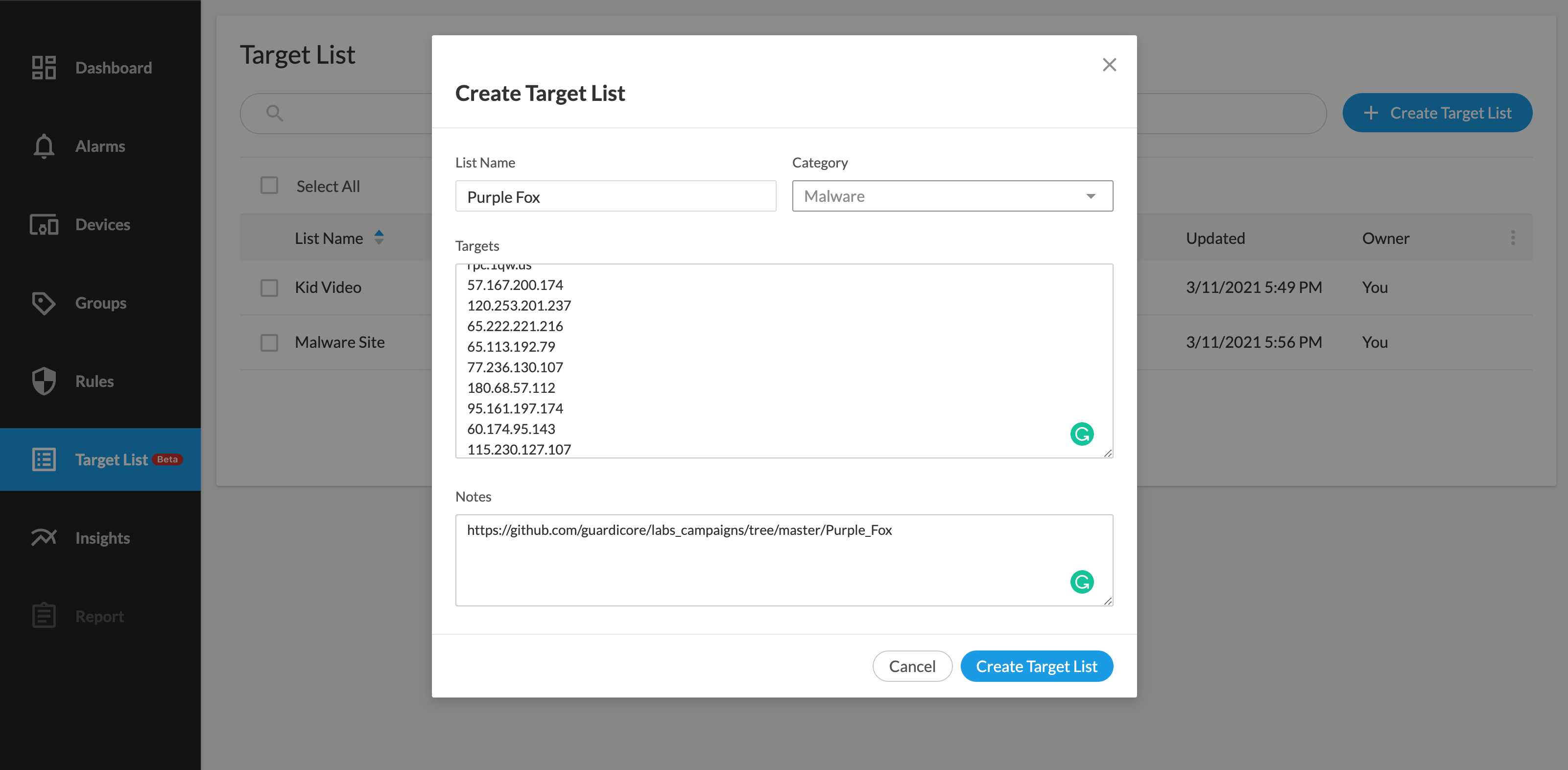 You can also create specific sites like "gaming" for kids.

On both Firewalla App (1.45 or greater) and Web Interface, when you create a rule, you can choose to match a target list.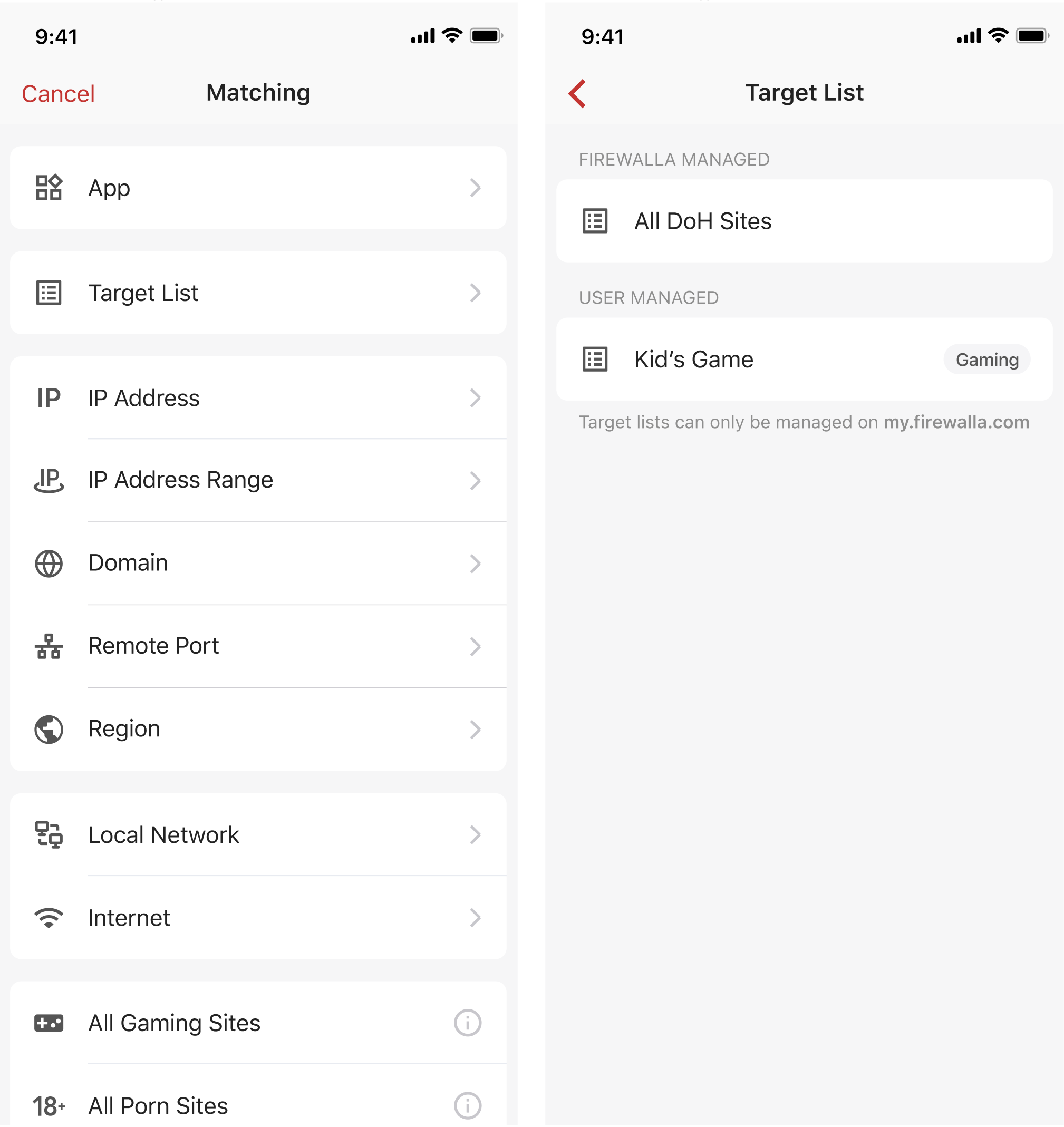 2. Export Alarms and Devices
Export all/selected devices, including the Name, Group, IP Address … and other basic information to a .csv format file.
Export the recent 10 alarms to a .csv format file.

If you have any other requests or suggestions on the Web interface, please email us at help@firewalla.com
Bug Fixes:
If a new device is quarantined, the New Device alarm didn't have the "Release from quarantine" button.
IPv6 Address was not displayed correctly on Network flows.
In Alarm Detail, Device Port was not displayed.
Several UI issues on Alarm Settings, Device list table, etc.