There are some great hidden gems in the Firewalla app that will save you time and let you do more with your Firewalla. In case you haven't found them already, here are a few of our favorites.
Devices
On Device Group -> Devices List, swipe left to remove any device from the device group. For example, on the Quarantine group's devices list, swiping left will remove devices from Quarantine.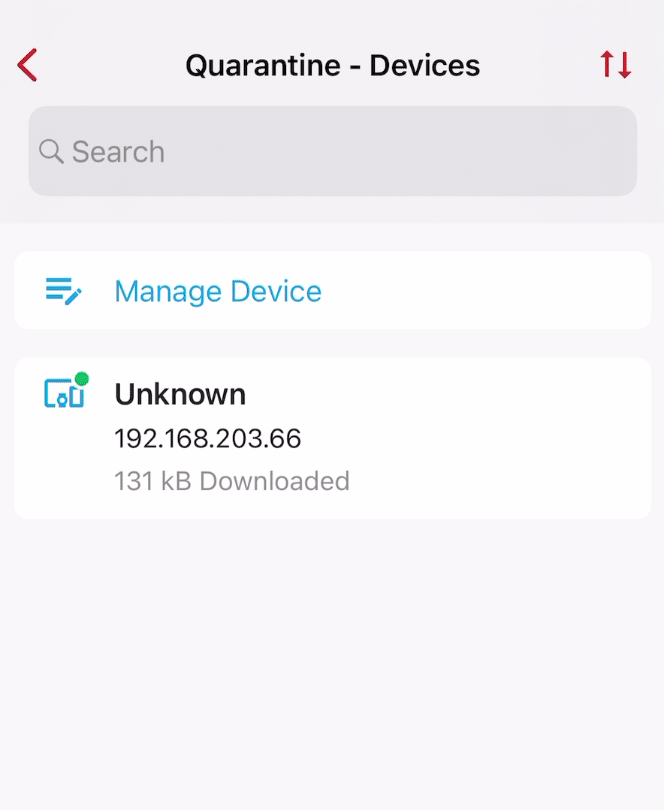 On the Devices list, sort the list by top download, top upload, last seen time, name, etc using the arrows in the top right of the screen.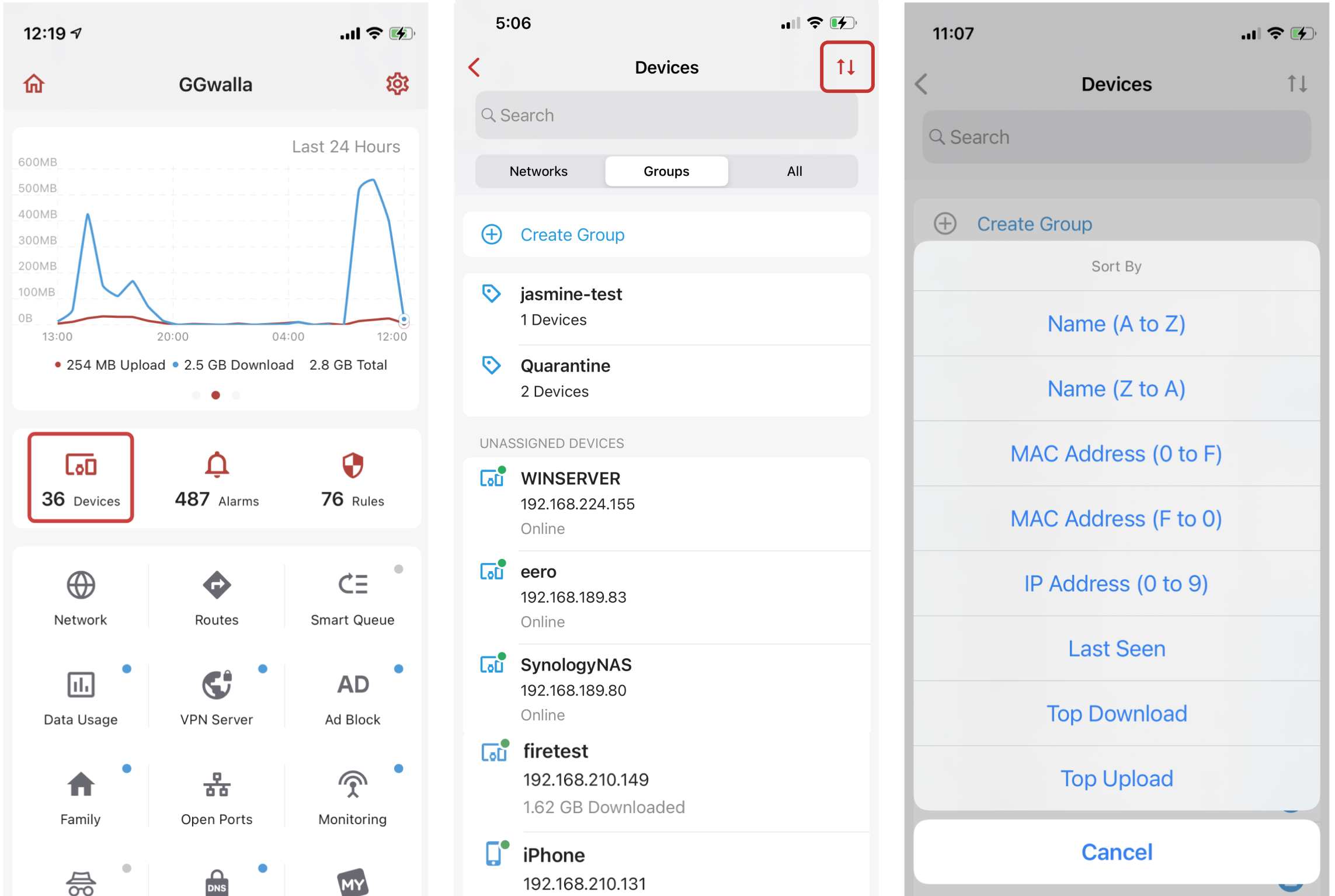 On the Devices list, search devices by Device Name, MAC Address, IP address, and Local Domain Name.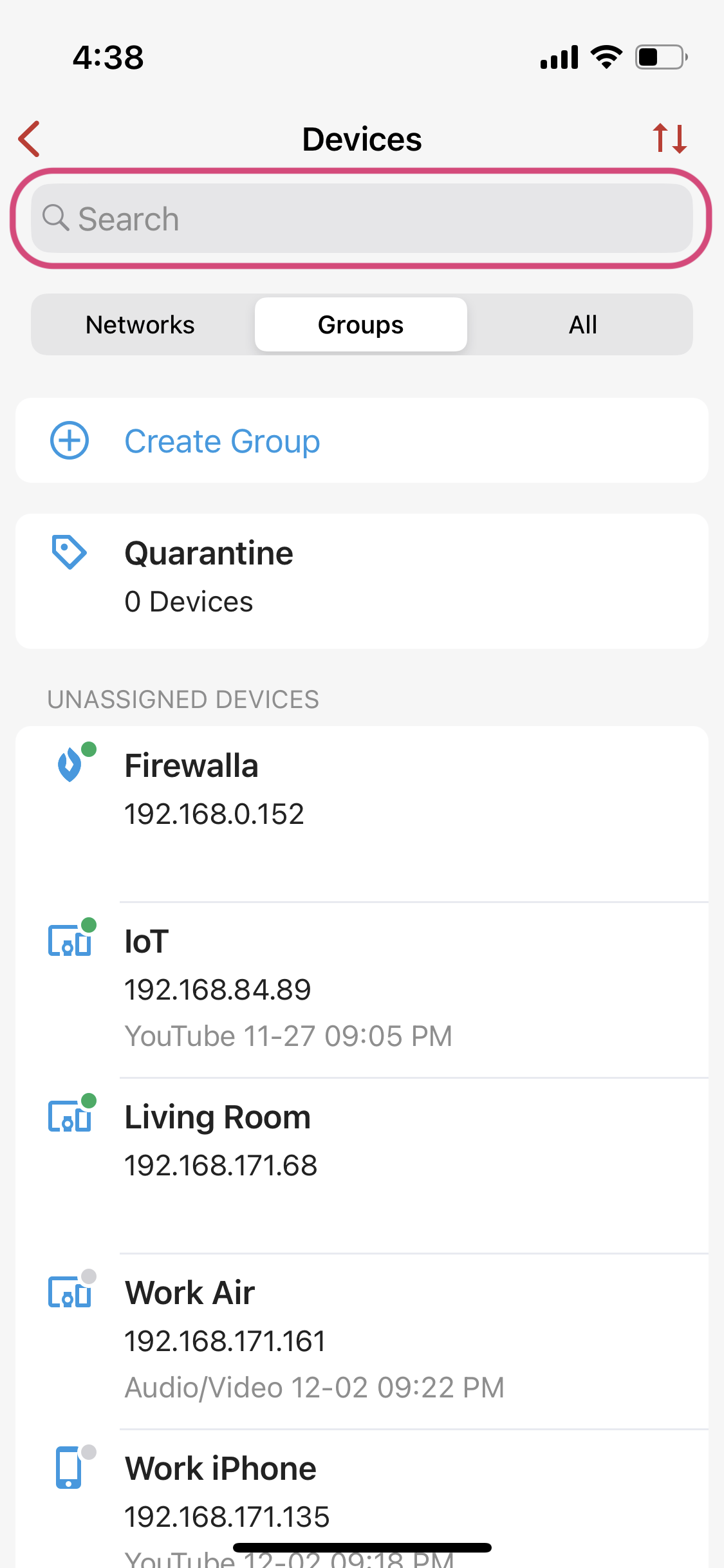 Use iOS Spotlight to locate and open Devices and Networks directly in the Firewalla app.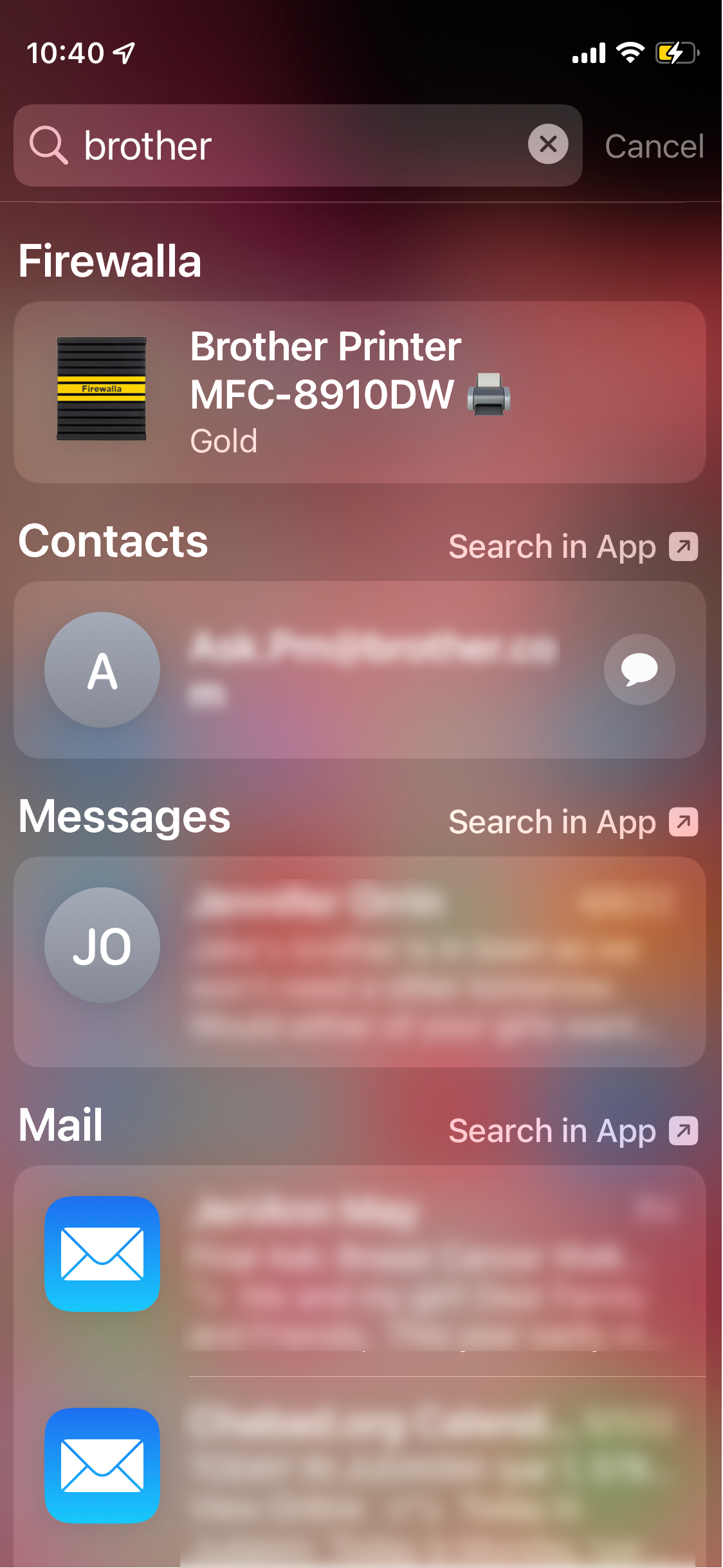 Flows
On Firewalla's main screen, tap anywhere on the graph of the last 24 hours to view the history flows of any specific hour.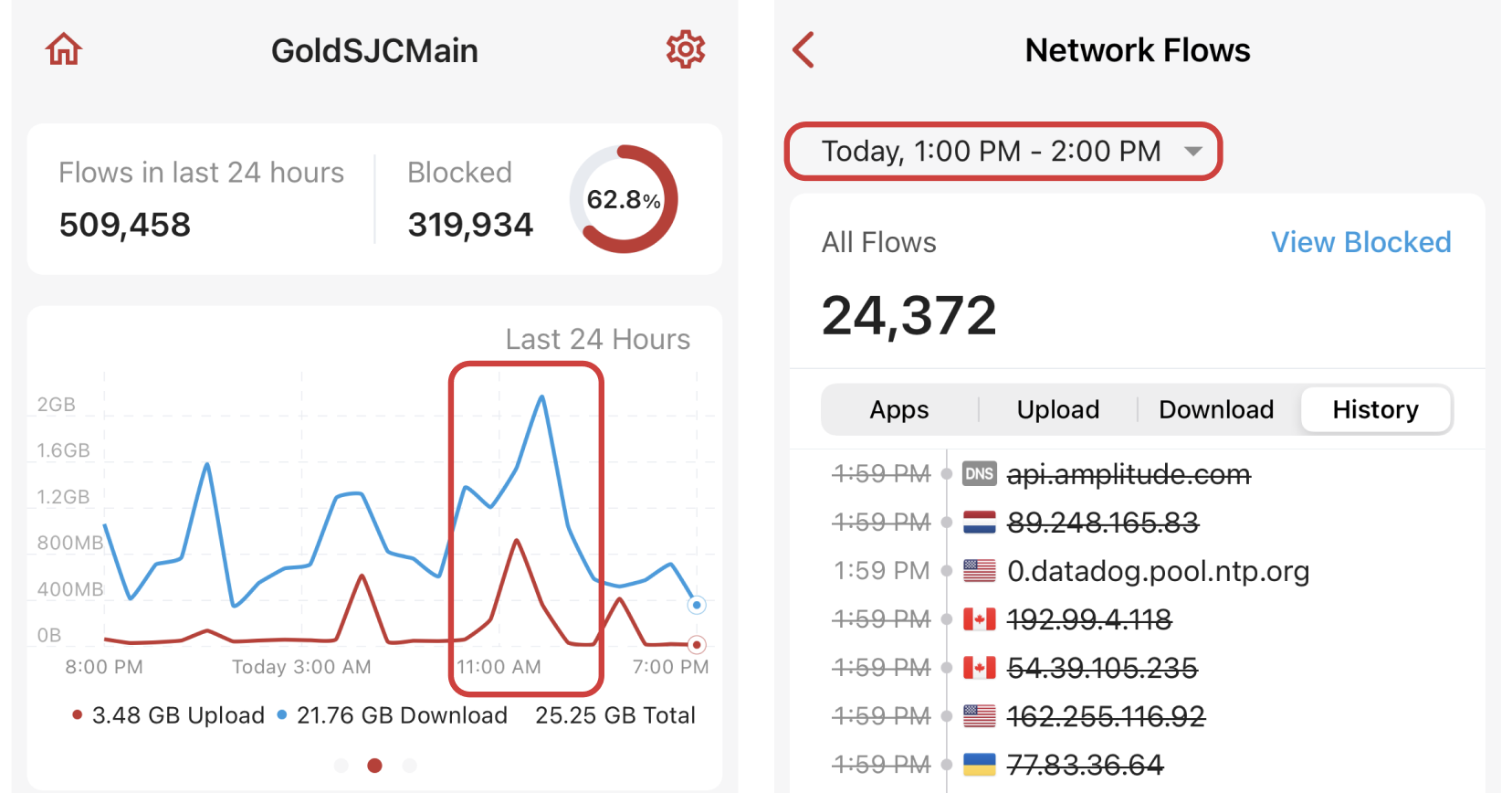 On Network Flows -> Blocked Flows, tap the right side of the Blocked Flows to see the Remote Port, Blocked by (IP or DNS), Blocked Count, Direction (Inbound or Outbound).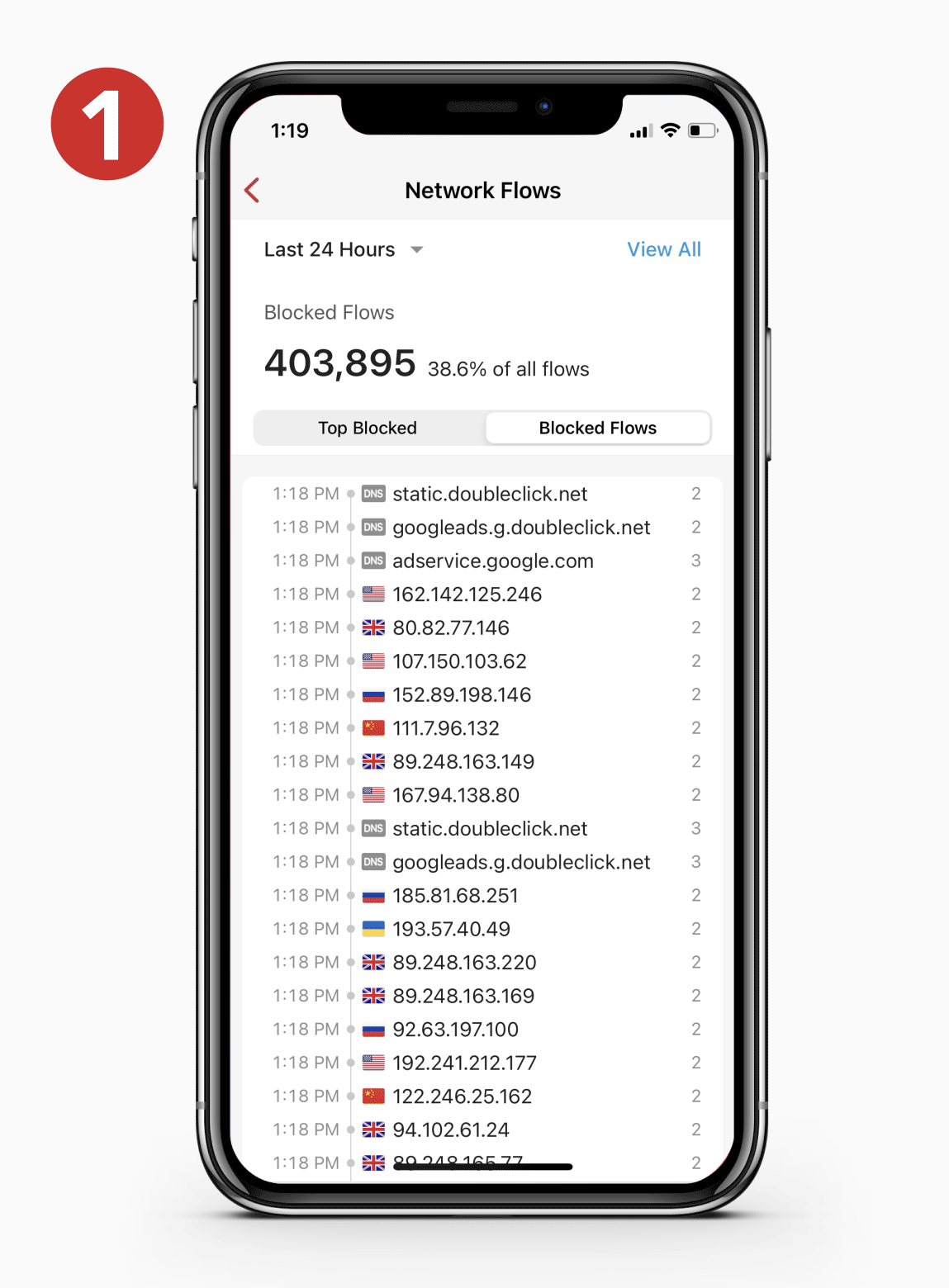 Alarms and Notifications
Tap "…" on any alarm to delete/archive all alarms.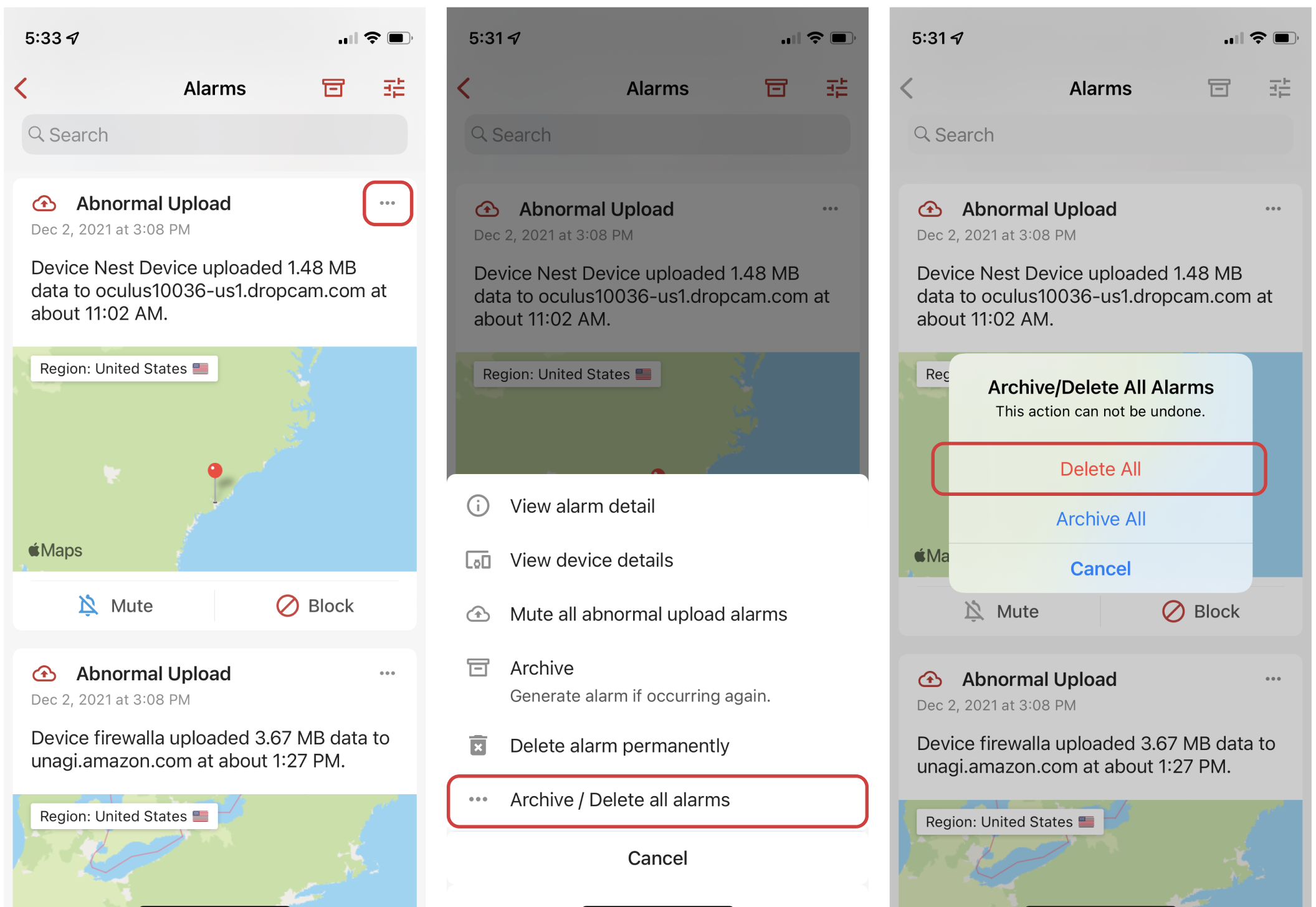 Tap "…" on any New Device Alarm to mute new device alarms on any network.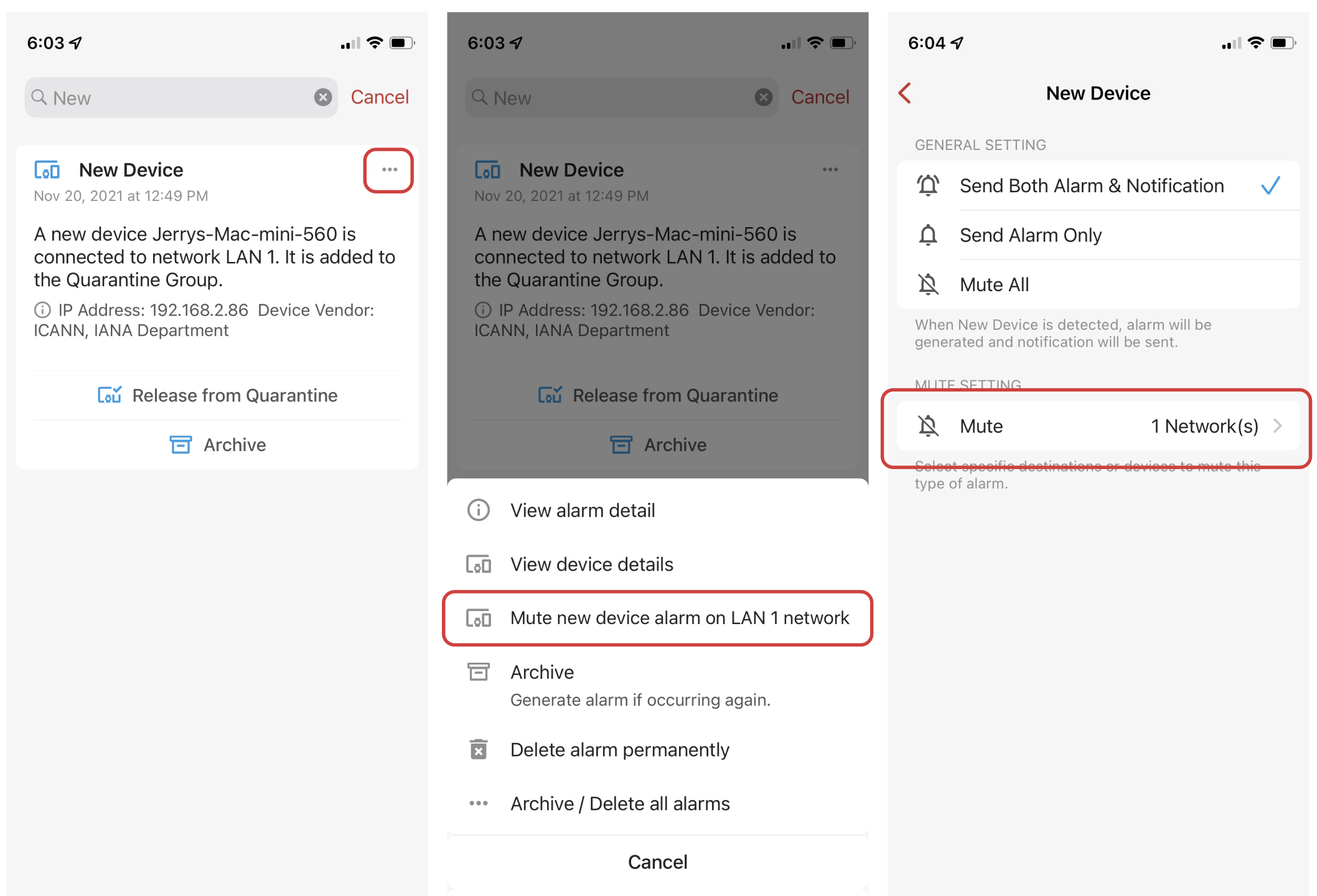 For users who own multiple Firewalla boxes, you can go to Box Settings -> Box Name to change the name of the Firewalla Boxes. After renaming your boxes, go to Box Settings -> Notifications to control whether the names of your boxes show in notifications.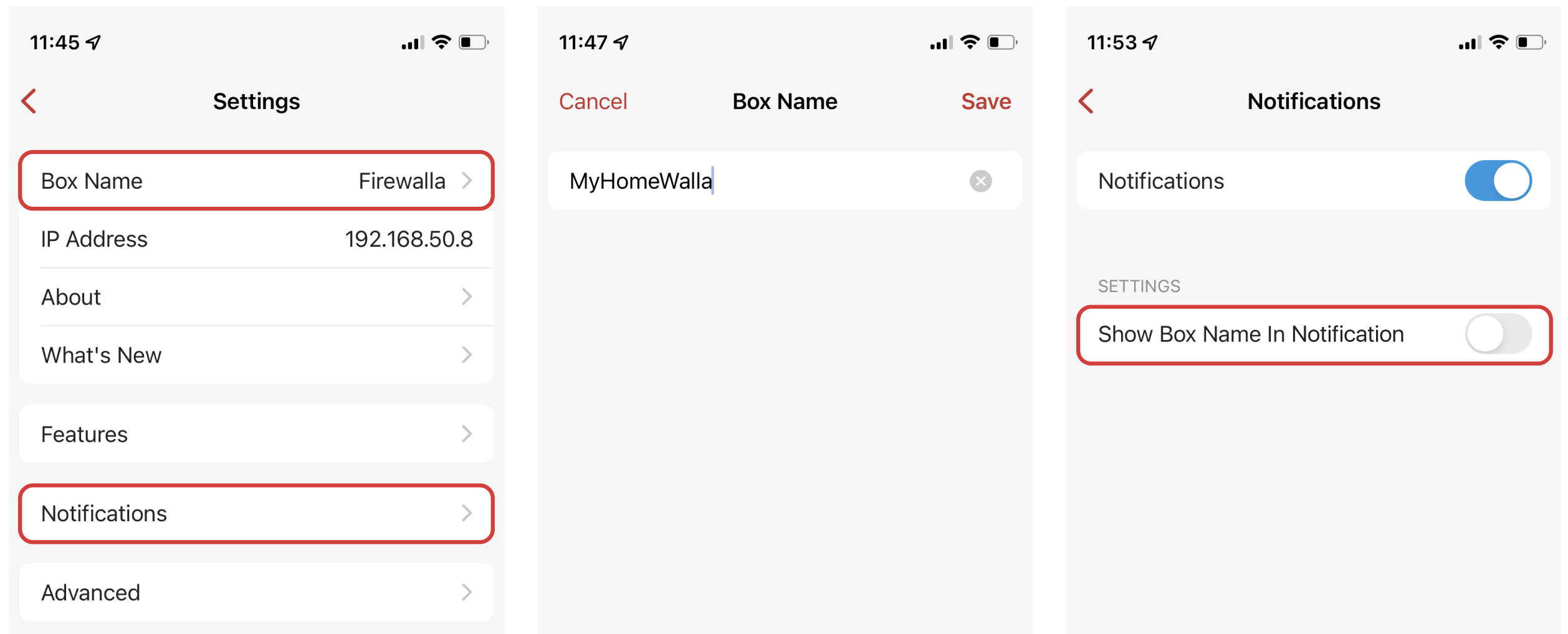 Phone Access Management
To use multiple phones to manage one Firewalla box, go to Box Settings -> Advanced -> Allow Additional Pairing. Turn on Additional Pairing and use another Firewalla App to scan the generated QR code. Learn more about Additional Pairing.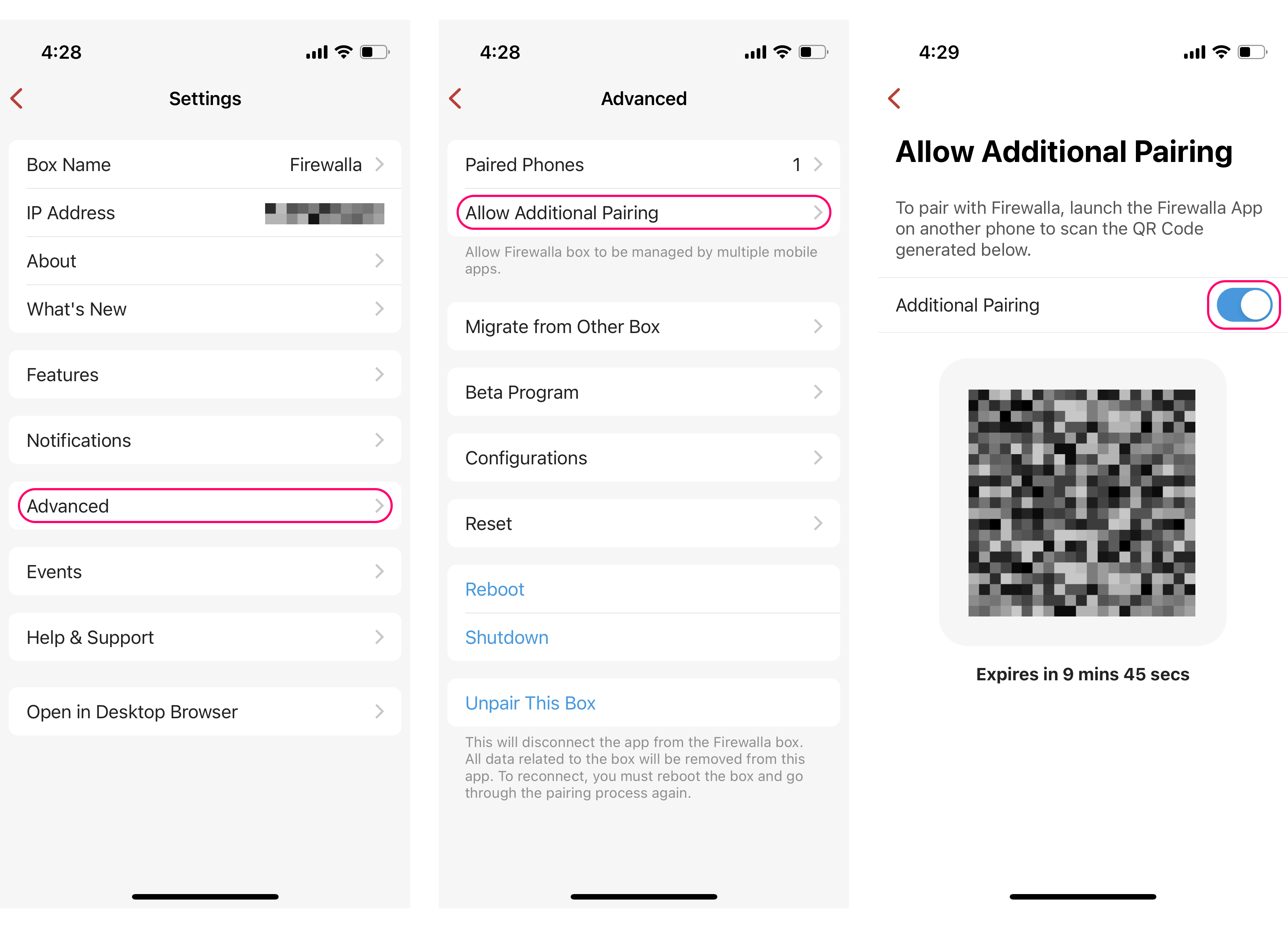 If you want to know how many phones are paired with your Firewalla box, go to Box Settings -> Advanced -> Paired Phones. Tap on any of them to unpair. You can also tap on the first entry in the list (labeled "This Phone") to change your email address.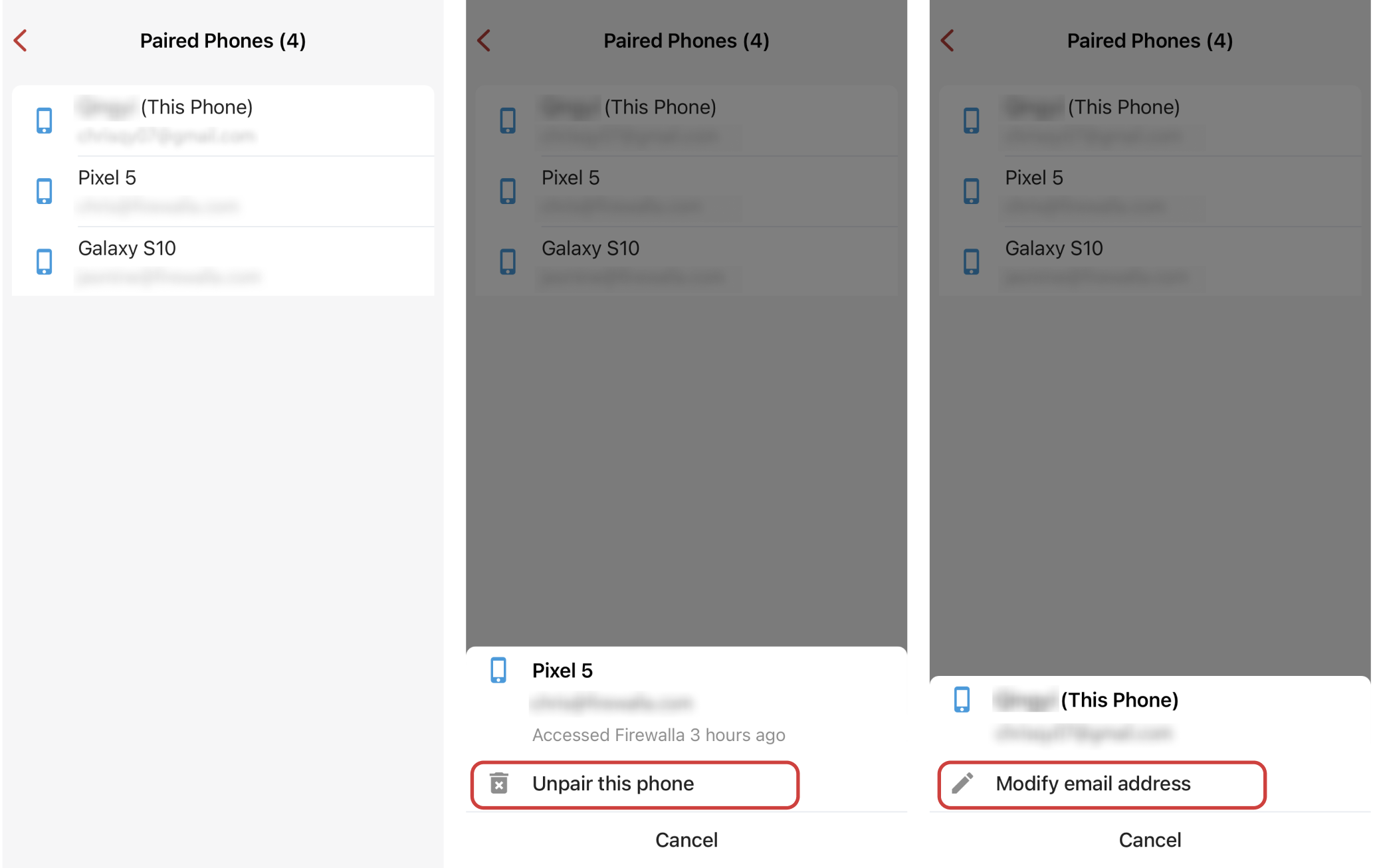 Other UI Tips
For Firewalla Gold and Purple, go to Box Settings -> About -> Port Speed to check Ethernet port speeds.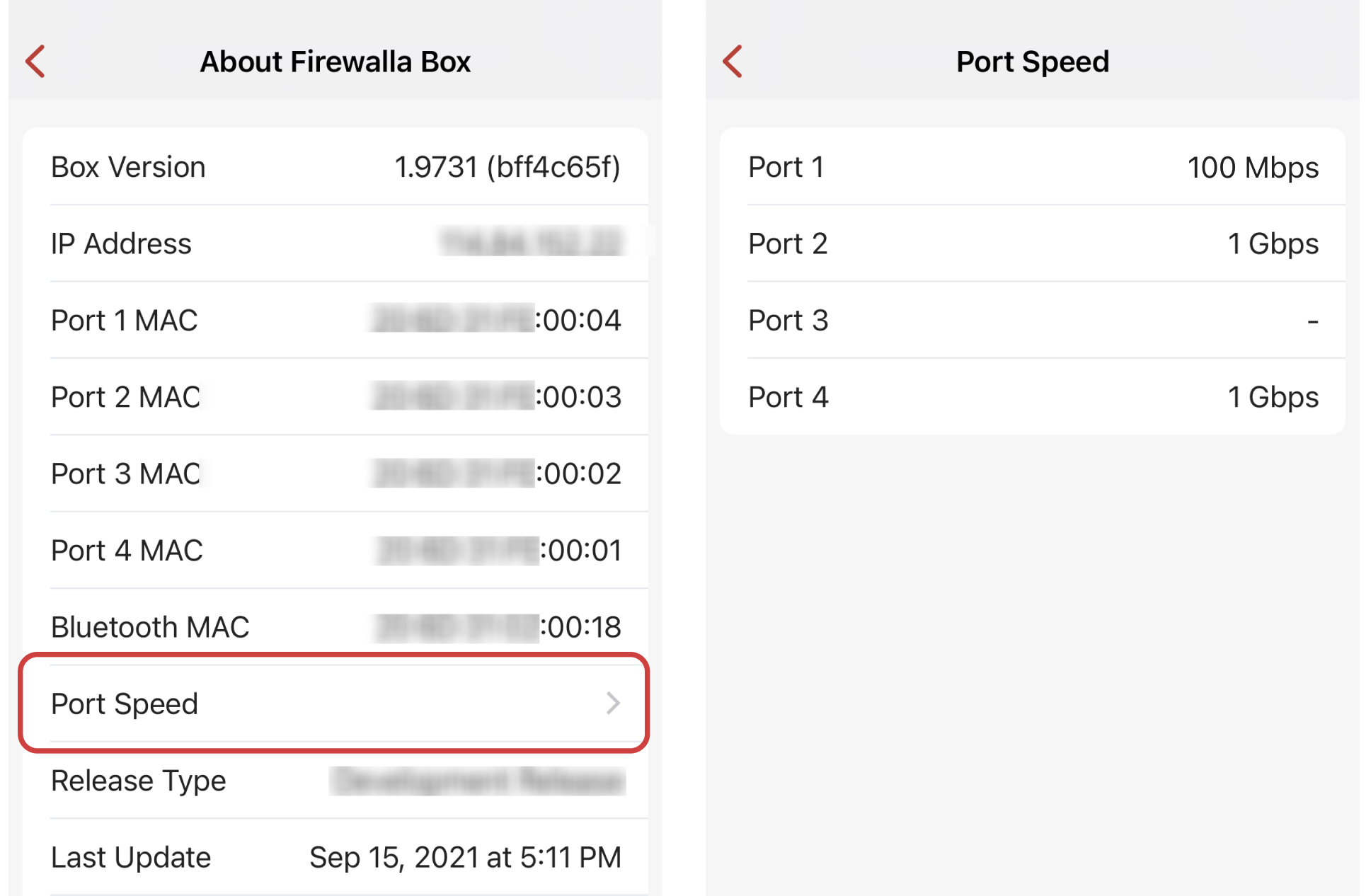 You can pull down to refresh the screen you are looking at. For example, if you want to look for new devices that just joined the network, swipe down to refresh.
You can go to a previous screen by swiping right. For example, if you go from the main screen to Devices, you can swipe right and you will go back to the main screen.