App Release 1.47 is available on iOS / Android. Box Release 1.973 is supported on:
New Features
WireGuard VPN Client
Per-device and per-network Live Throughput
Multiple VPN Clients
Per-device management for WireGuard VPN clients
1. Wireguard VPN Client
In addition to OpenVPN, the Firewalla VPN client is now supporting WireGuard VPN. If you have a WireGuard VPN Server, you can now connect any devices in your network to it with one tap.
Wireguard VPN Client only supports Remote Access VPN and 3rd-party VPN.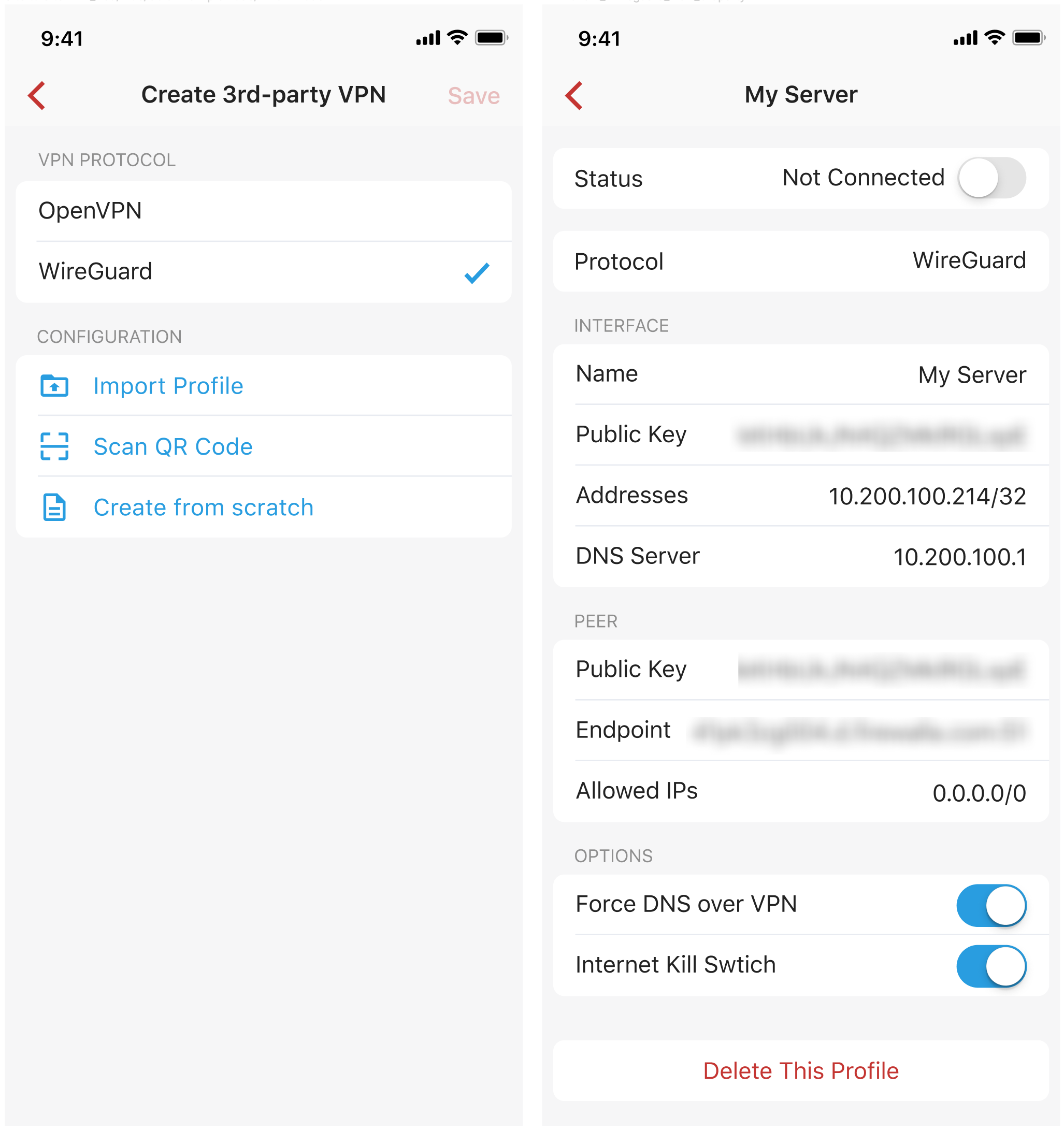 2. Per-device and Per-network Live Throughput
If the App is connected to Firewalla's local network, you can now view the Live Throughput chart on the detail page of each device and network.

3. Multiple VPN Clients
You can now connect different devices to different VPNs at the same time. On any device/ network/ group detail page, tap the VPN button and select which VPN to connect to.
Up to 5 active VPN connections are supported.
4. Per-device management for WireGuard VPN clients (Gold & Purple Only)
For devices that are connected to the Firewalla WireGuard VPN server, you can now manage them just like your local devices. The VPN devices will be shown up on the device list, tap any of them, you can view the network flows, basic info and apply any rules or features individually.
This feature is available for Wireguard VPN devices only. OpenVPN devices may still be managed as a whole VPN network.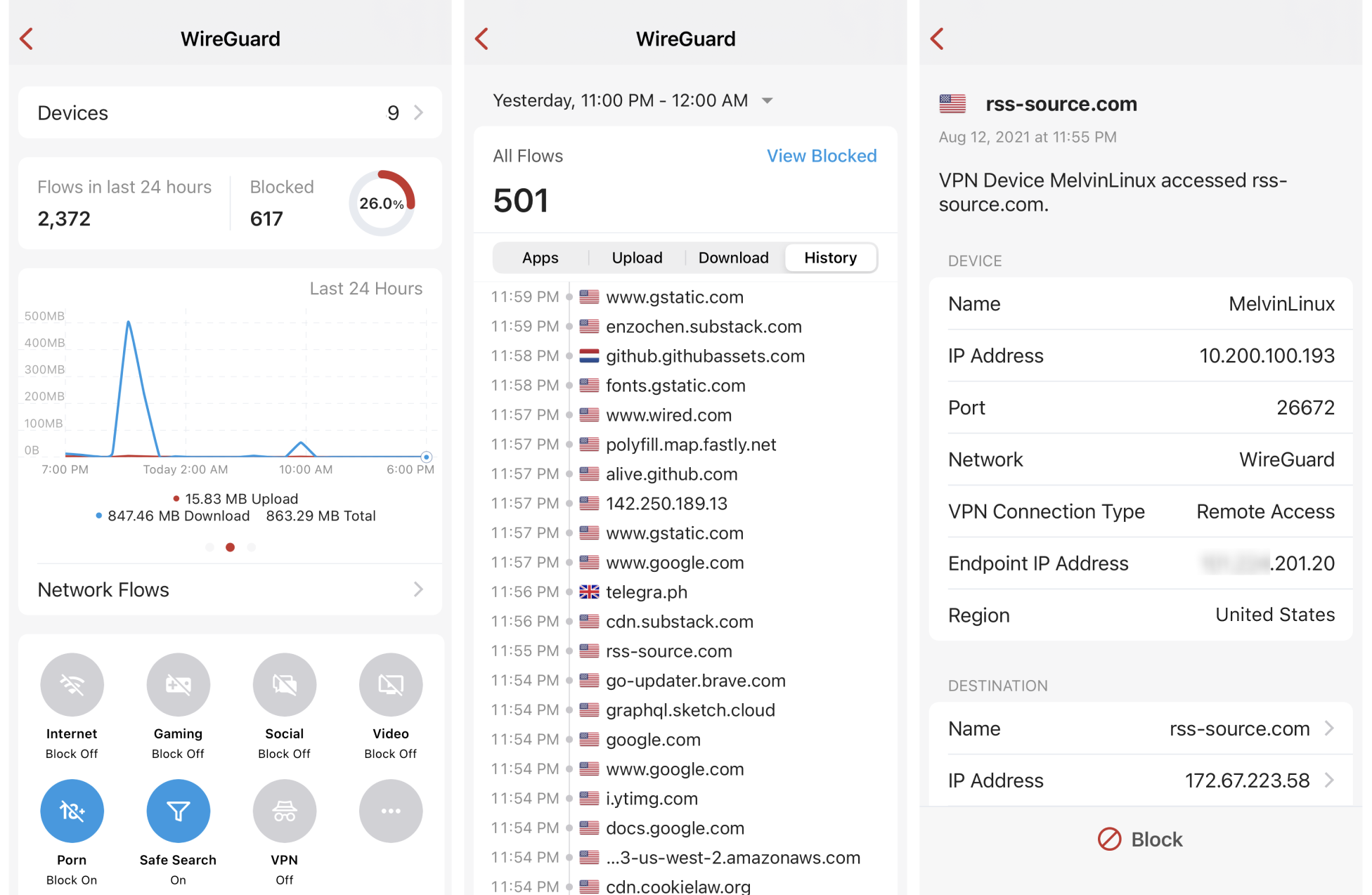 Enhancements:
Active Home Screen - Monthly Data Plan
If you enabled Monthly Data Plan, you will now find a new widget on your Box's main screen. It shows you how much data (and its percentage) has been used in your current month, and how many days are left in the cycle.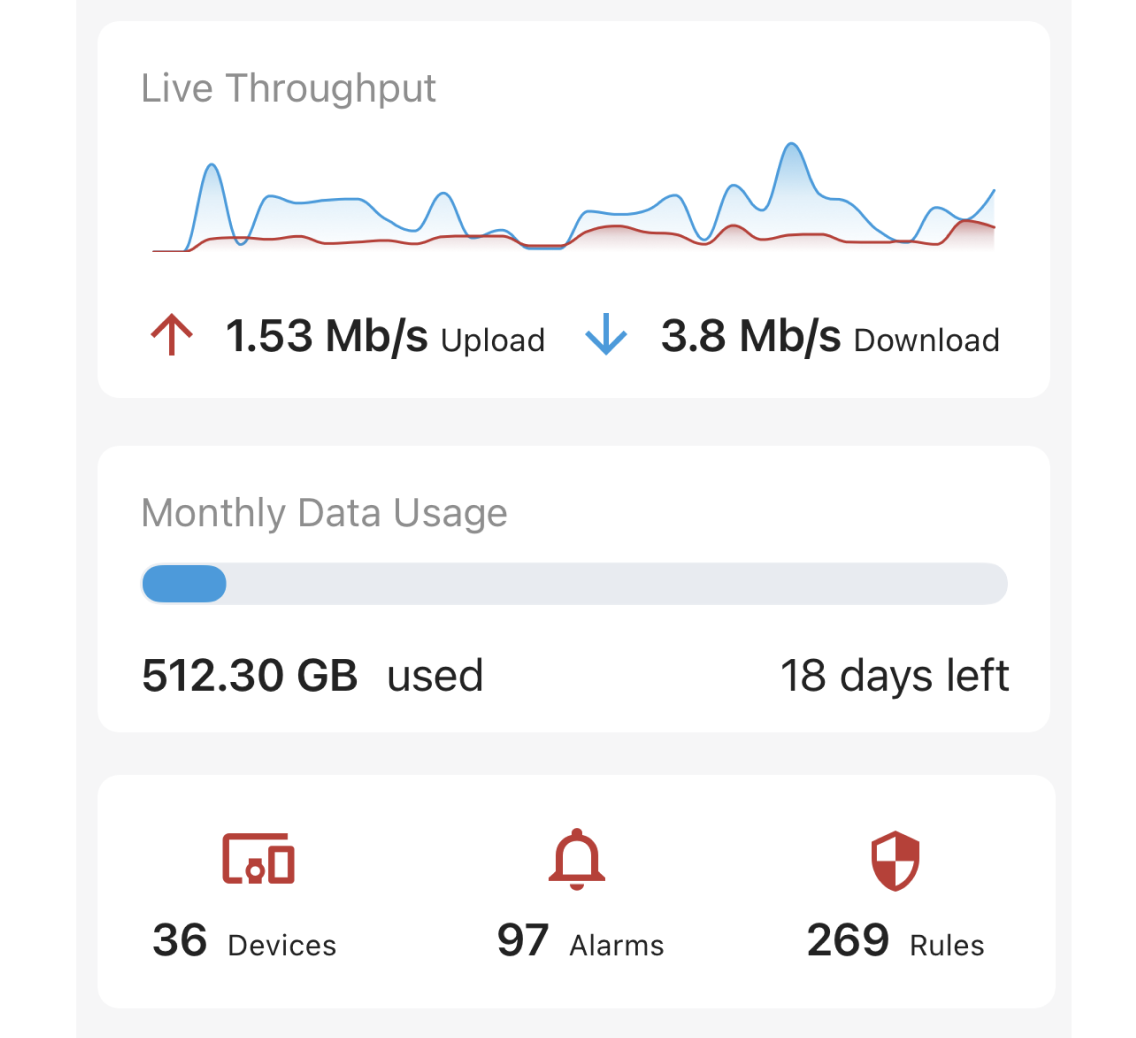 New Active Protect Mode: Strict
When this mode is enabled, Firewalla will by default take block actions more aggressively than the default mode. (in both modes, an alarm will always be generated) Release 1.973 also has an enhancement to better block applications.
View all devices by Networks, Groups, and Devices not assigned to any Group.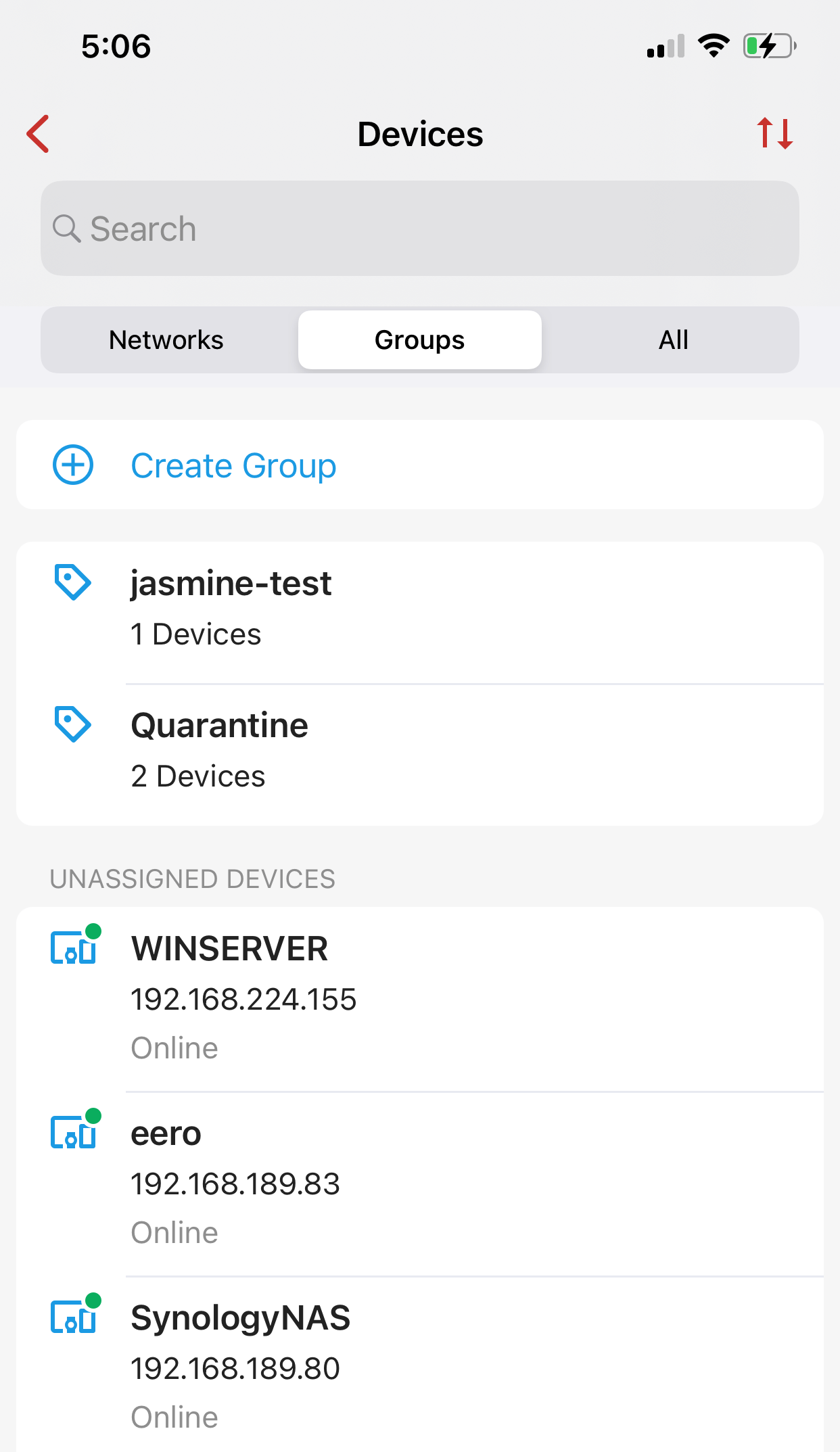 Able to edit the subnet for WireGuard and OpenVPN network.

Able to turn on/off mDNS reflector per local network in Box Settings -> Advanced -> Configurations -> mDNS Reflector. (Gold and Purple Only)



Able to mute new device alarms per network from Alarm Settings -> New Device -> Mute -> Add Network. You can also mute them by tapping the "…" on any new device alarm. (Gold and Purple Only)

Able to release devices from quarantine with one swipe.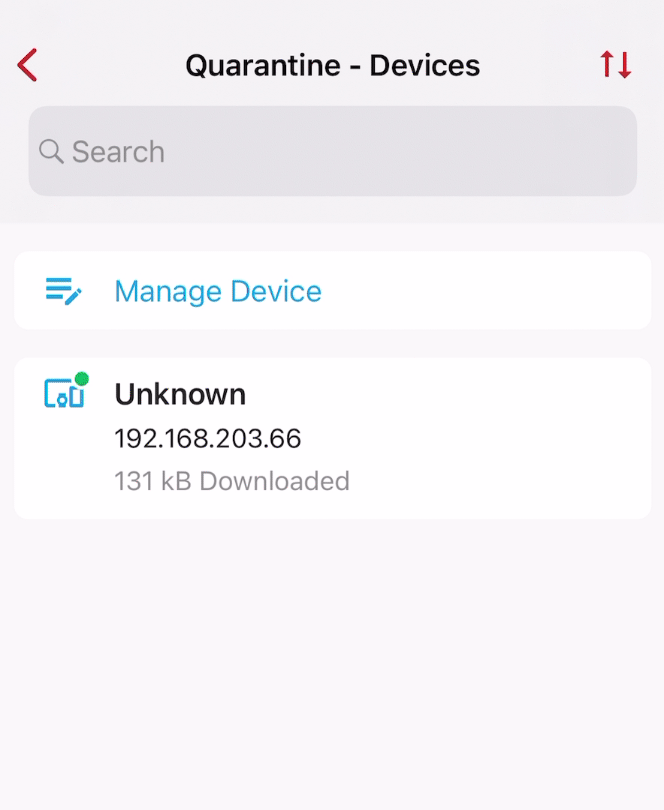 Able to migrate all devices and feature settings from one box to another.
Support 3rd party VPN client with certificate authentication.
(App 1.47.1) "Allow" actions are now directional. You can pick to allow for outbound connections or both directions.
Bug Fixes:
Fixed the issue of not being able to search all alarms.
Fixed the issue of not being able to edit the Multi-WAN setting directly.
Fixed the issue of not being able to import profile when creating remote access VPN.
Fixed several UI and translation issues.
Known Issues:
Devices' traffic may not route to the VPN server correctly if some active VPN profiles are removed from the App and then the box is downgraded to 1.972. The fix is already under testing and will be pushed to the early access branch in the next few days.
For Firewalla Red, Blue, Blue Plus, the Shutdown button on the Advanced page has been removed. If you want to shut down the box, you can unplug the power cable directly.