What is MAC Randomization
"Mac randomization is a privacy-enhancing technique that periodically changes the unique identifier of a device's network interface, known as the MAC address, making it harder to track and identify the device. Users can protect their privacy using random MAC addresses and mitigate the risk of unauthorized parties tracking their network activities."
MAC Randomization vs. Private MAC
Your device may have a private MAC address and not randomizing. In this case, running it on your network should be okay. (until you see that MAC address changes)
Why should MAC randomization be off on "your" home or business network"?
When your device uses MAC randomization, it continuously changes its unique identifier, or "MAC," on a network. While this might initially seem like a good way to protect your privacy, it actually weakens security. Hackers can exploit this constant identifier change to carry out attacks, intercept data, or gain unauthorized access without leaving a trace. It becomes difficult to monitor and control network access effectively, leaving your device more vulnerable to malicious activities.
This randomization can be malicious. It is a way to bypass internal controls and monitoring. (including kids trying to look at things they shouldn't)

Making network management much more difficult. With MAC randomization, there is no way you will get an accurate account of devices in a network, and applying rules to them will be much more difficult.

Network performance will also be impacted if a network device like Firewalla tracks devices. For example, if your network is a /24, it will only take 255 times for a device to drain the DHCP table.
How to turn off MAC Randomization?
MAC Randomization is SSID based. Turning it off in your network will continue you from enabling it in other Wifi networks, such as Public WiFi.
Note: After the MAC Address randomization is turned off, the device will be discovered as a new device on the next connection to the network.
iOS
Open the Settings on your iPhone, iPad, or iPod, then tap Wi-Fi or WLAN.
Tap the information button next to the network monitored by Firewalla.
Turn off Private Address.
Re-join the network.
See more details from Apple: https://support.apple.com/en-us/HT211227
Android
Open the Settings.
Tap Network & Internet -> Wi-Fi.
Tap the gear icon associated with the network monitored by Firewalla.
Tap MAC address type.
Tap Phone MAC.
Re-join the network.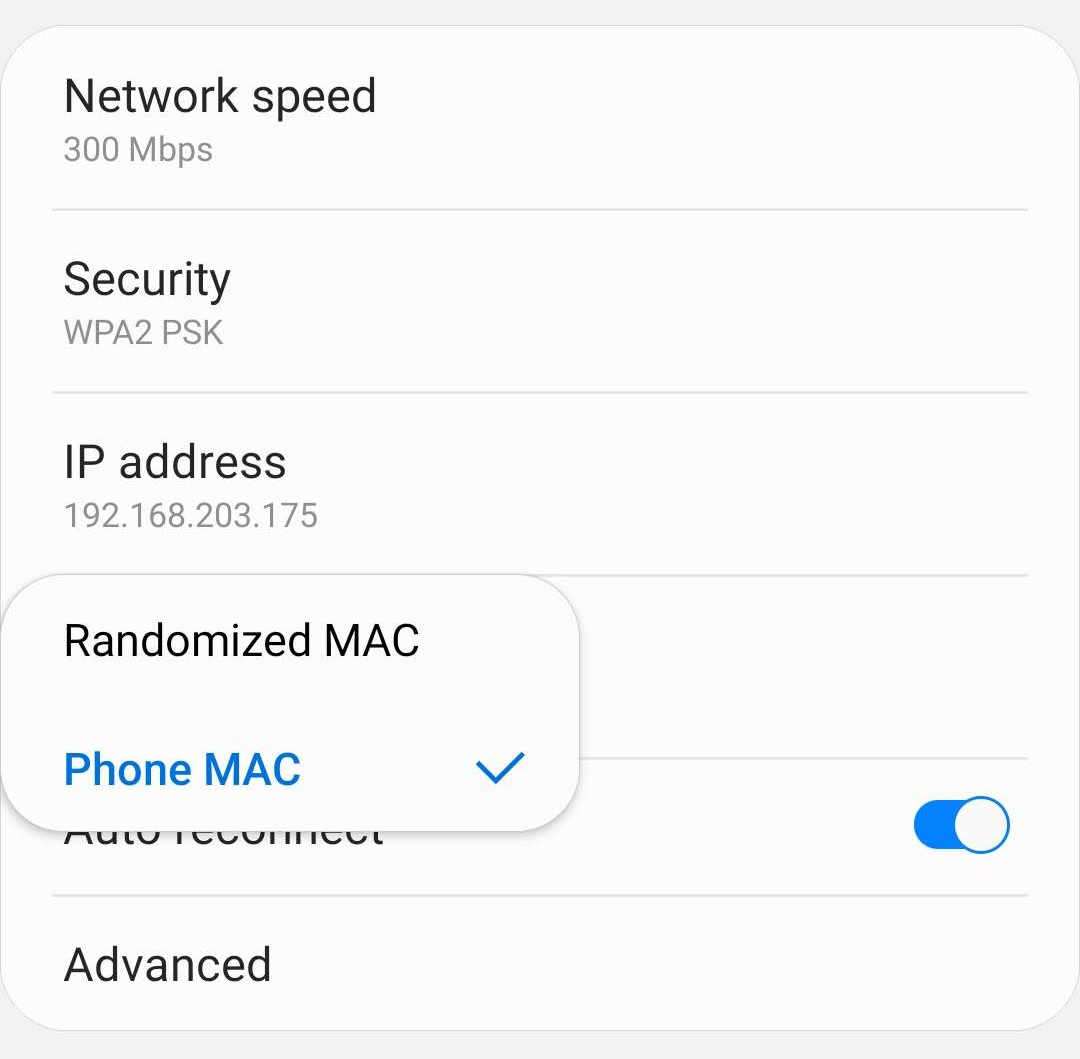 Windows
Select the Start button, then select Settings > Network & Internet > Wi-Fi > Manage known networks.
Choose the network monitored by Firewalla, then select Properties, Turn off Use random hardware addresses for this network.
Re-join the network.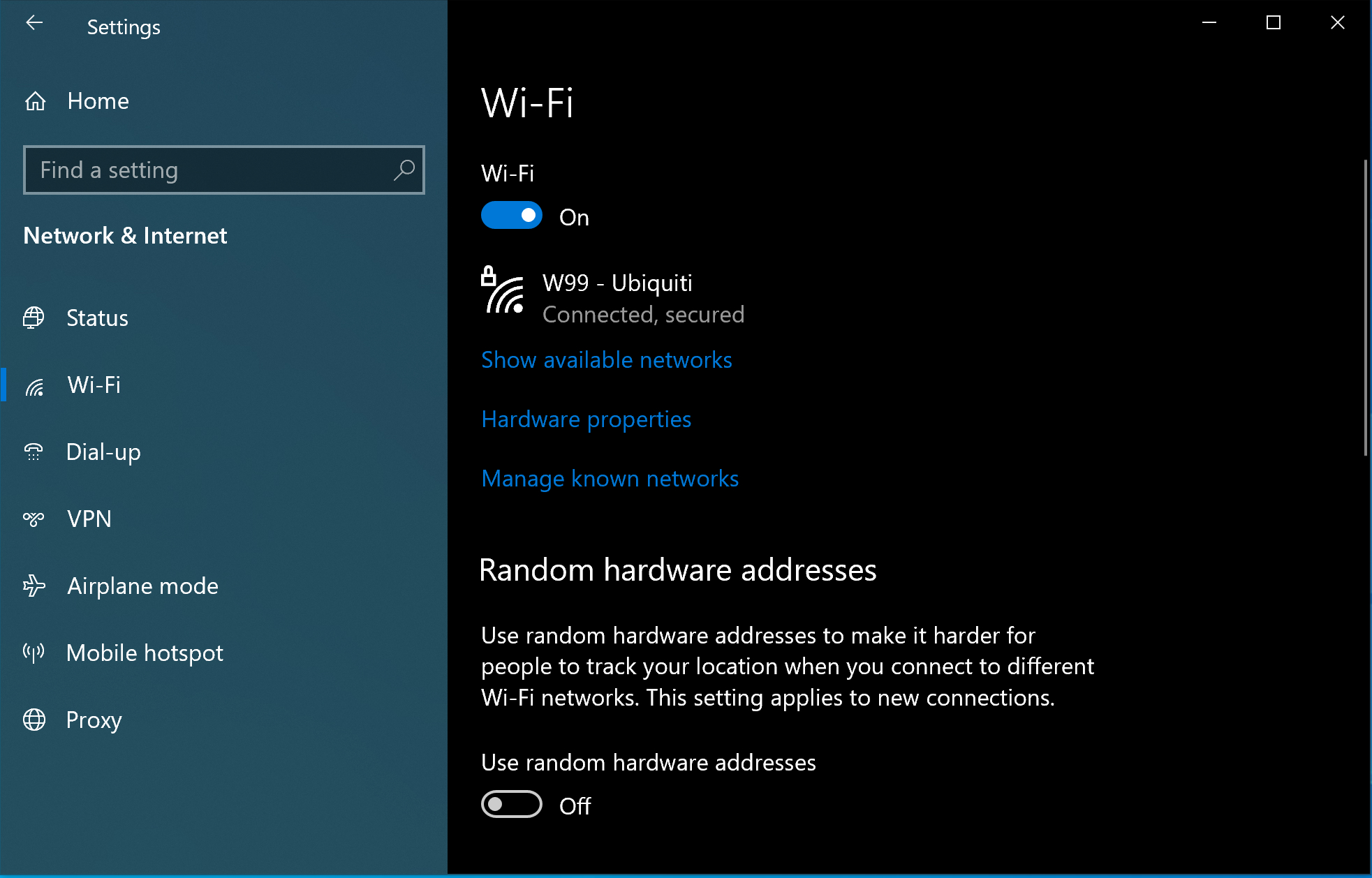 See more details from Microsoft: https://support.microsoft.com/en-us/help/4027925
What if I can't turn MAC Randomization off?
If, for some reason, the manufacturer of the device does not have the option to turn off MAC randomization, and you still want to run the widget on your network
Use network segmentation to quarantine these devices on another network.
If you can not segment, you still can use the firewalla new device quarantine to manage these devices.
If a device randomizes its MAC very often, you will need to watch out and make sure your DHCP space doesn't get used up. (if this happens, you should just remove that device from your network)