How to check WAN Connectivity status?
If Firewalla Gold's internet connection is down, you'll see:
A warning banner, "Firewalla box is unreachable", only if the App is connected from the outside of your network (i.e. LTE).
A push notification, "Firewalla is offline" after the internet connection is down for several minutes.
WAN Connectivity Status:

Reload the App, then tap on the

Network

button on the box's main page, you'll find

a status dot on (each) WAN connection icon, indicating whether the WAN connection is Active, Disconnected, or standby(If you are using Dual-WAN failover setting).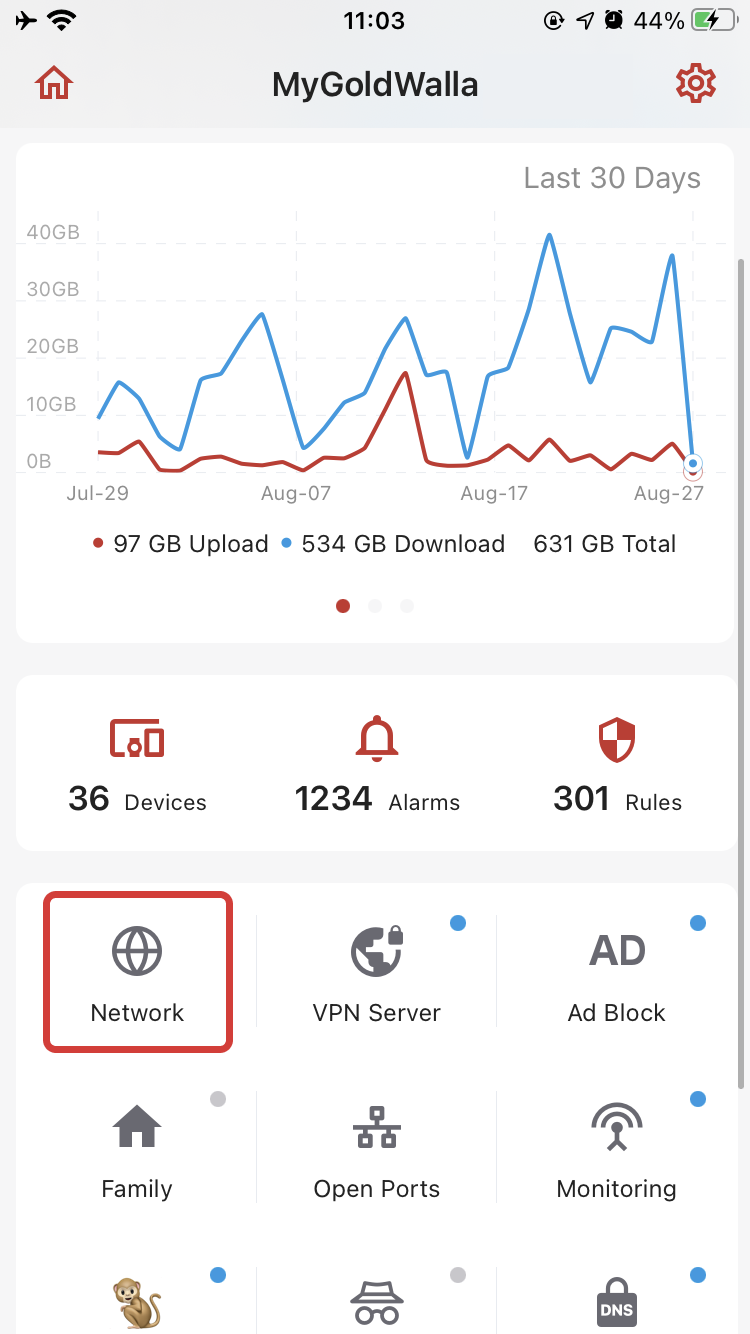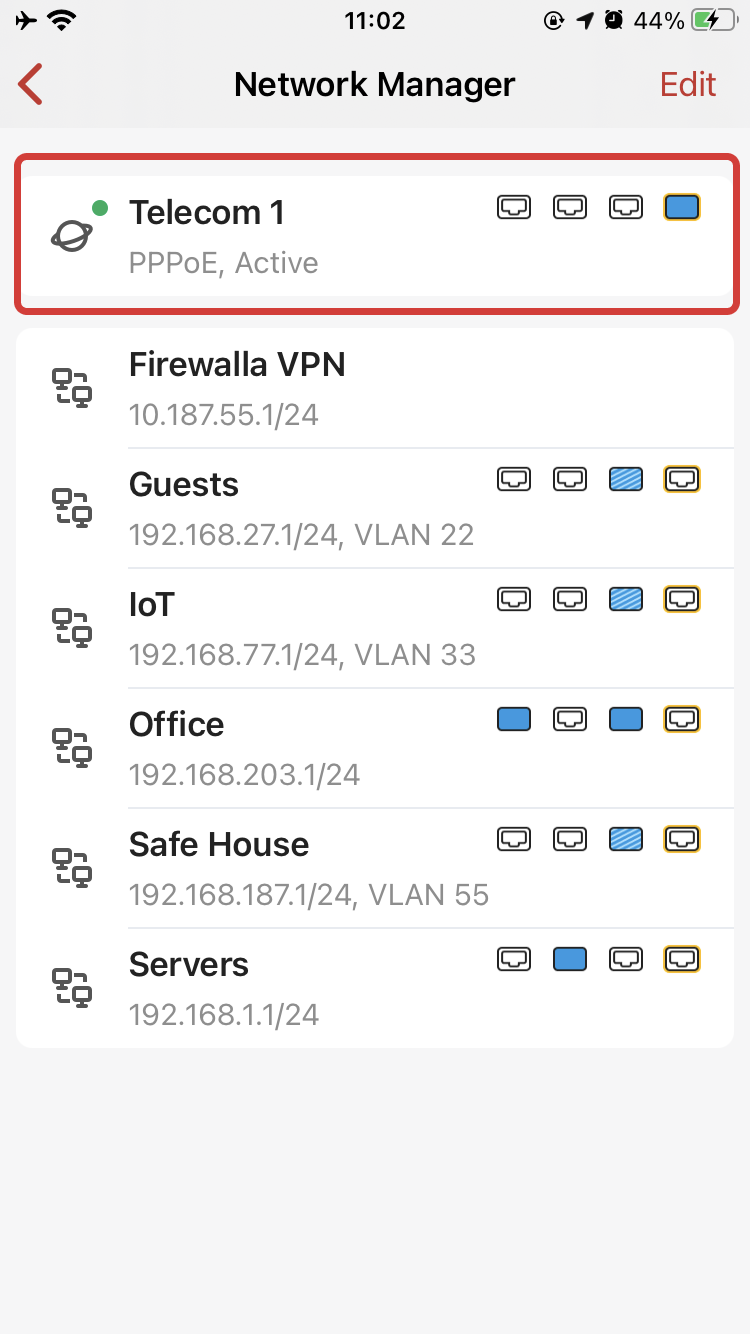 How does Firewalla test the WAN Connectivity?
Ping test and DNS test are used for WAN Connectivity Test. If one of the tests fails, the WAN connectivity will be considered to be disconnected.


Ping Test:
Up to 3 Ping test targets are supported

You can edit the Ping Test Count and Success Rate Threshold.
The test will ping each of the targets several times (Ping Test Count) on every test. If the success rate is lower than the Success Rate Threshold you've set, the test will be considered as failed.


DNS Test:
You can edit which domain is used for the test.
If the DNS server fails to resolve the target domain, the DNS test will be considered as failed.