New Features:
1. Multiple WAN Failover/ Load Balancing (Gold)
Multi-WAN configuration only becomes available when more than one WAN network is enabled.
You can configure how multiple connections handle internet traffic. There are two modes:
Failover: Failover is intended to ensure internet availability, where you can use a standby connection to take over when the active connection fails.
Load Balance: Load balancing distributes network traffic across multiple WAN connections. It helps improve the responsiveness of internet access and ensure no single network gets overloaded.
The number of WAN connections is limited to 2 on the Firewalla App.
Learn more about Multi-WAN Setting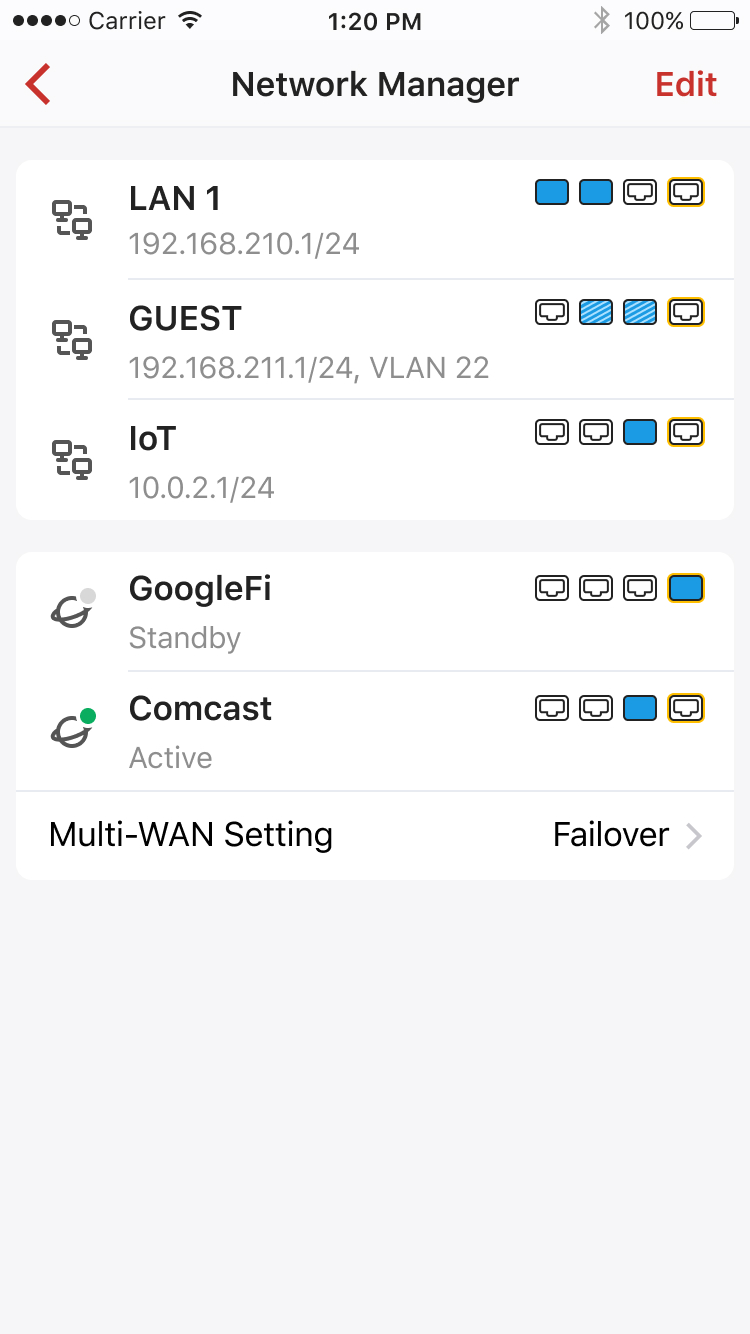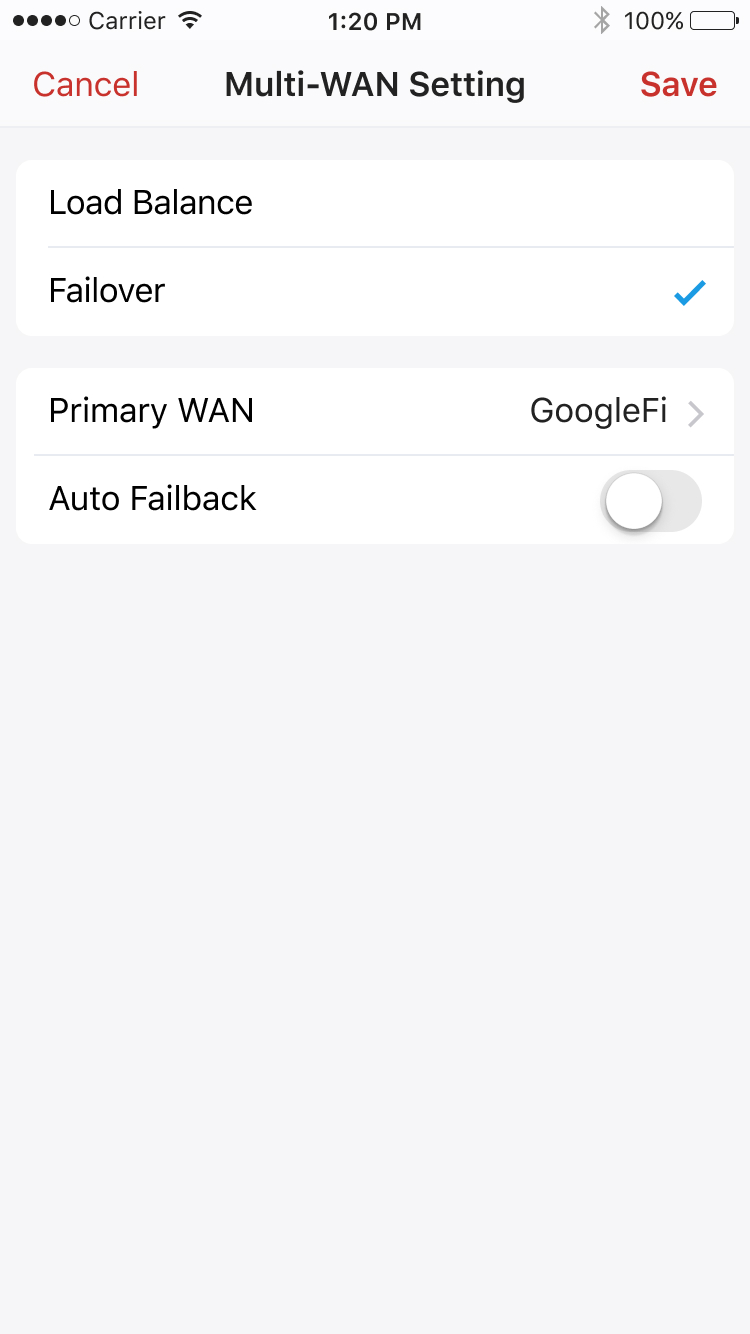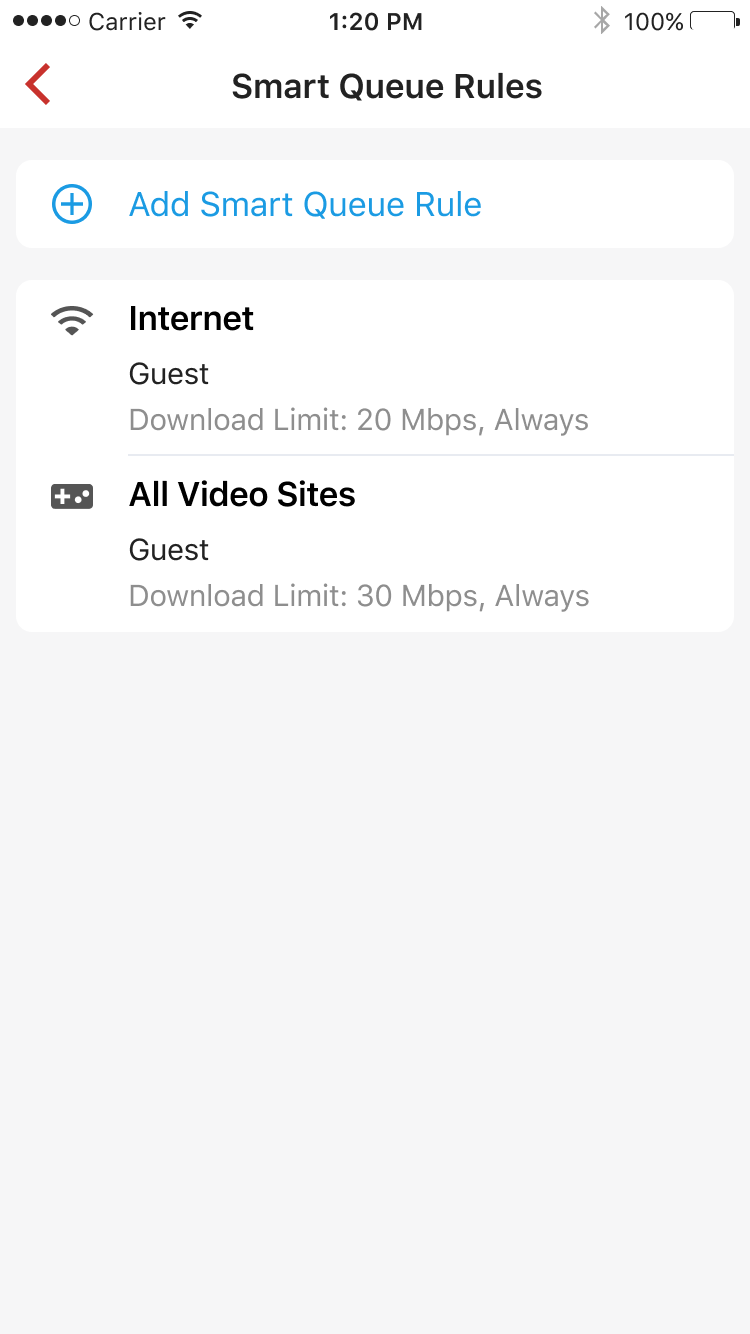 2. Smart Queue and Rate Limit (Gold)
Smart Queue prioritizes traffic and reduces delays when the bandwidth is heavily loaded. By default, we use FQ_Codel to increase utilization across the entire network and manage queues with minimum delay.
You can create smart queue rules to limit the maximum bandwidth matching traffics on any specific device/group/network.
To change the default queue type or prioritize certain traffic will be supported later.
This feature only works in router mode.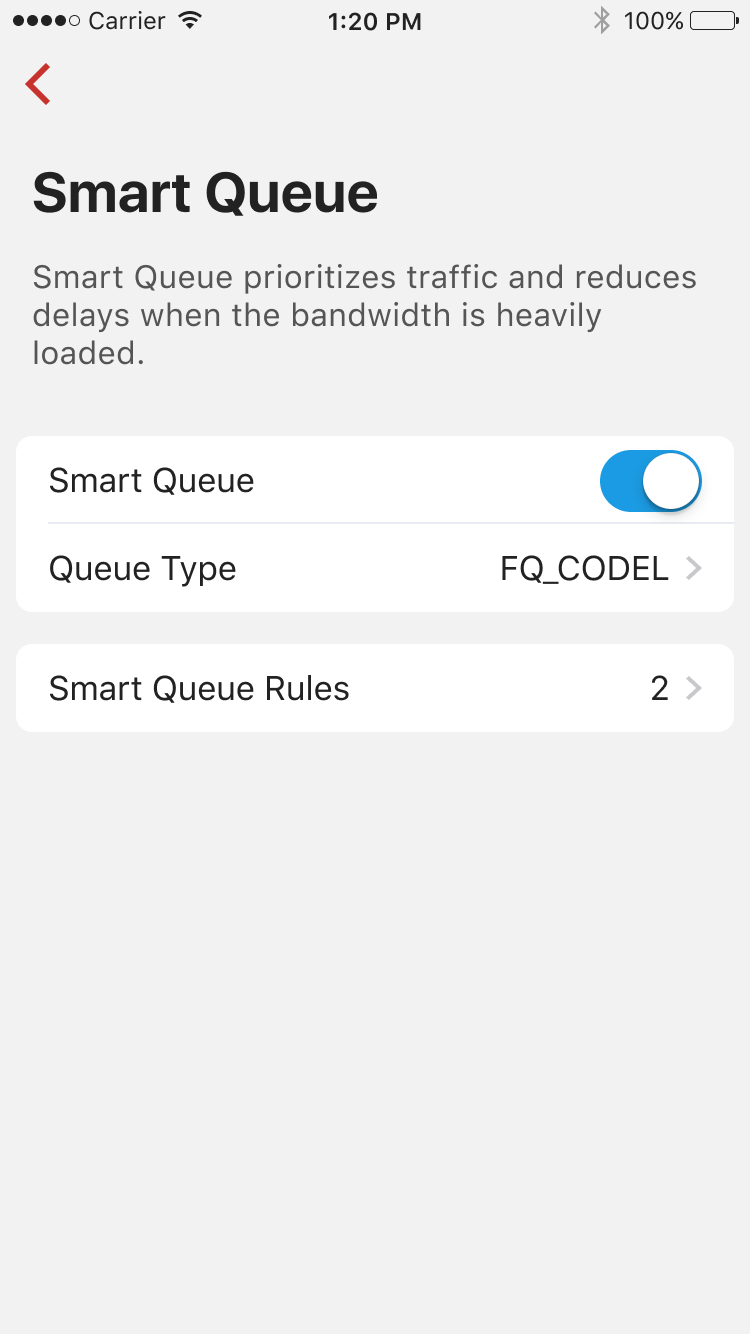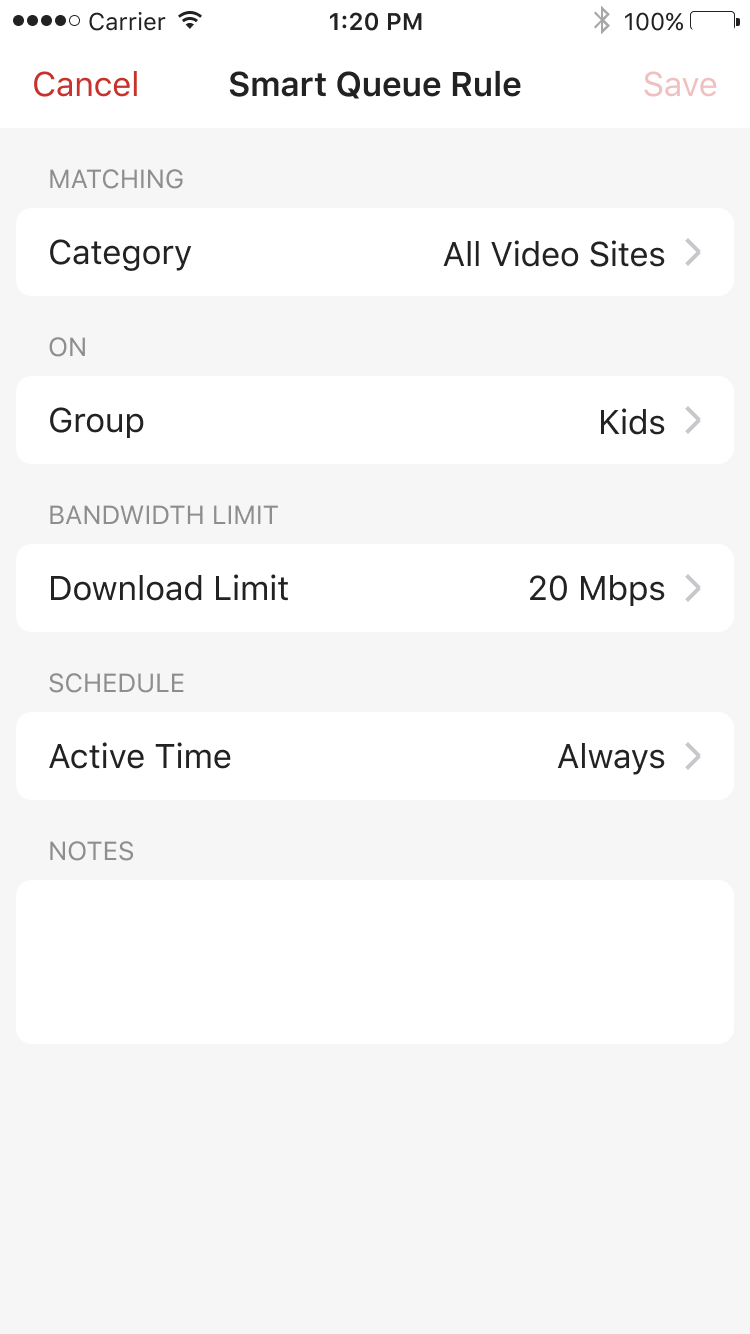 3. New Device Quarantine
New Device Quarantine creates a Quarantine group, with a set of pre-defined rules, to block new devices from accessing the internet and other segments of your network. The rules can be customized. When new device quarantine is enabled, new devices connected to your network will be automatically added to the quarantine group, and an alarm will be generated. You can choose to release the device from quarantine if it is trusted.
The quarantine group can be used as a simple guest network with very flexible rules.
To enable: tap on the "+" button on the main screen, and turn on "New Device Quarantine"
Learn more about New Device Quarantine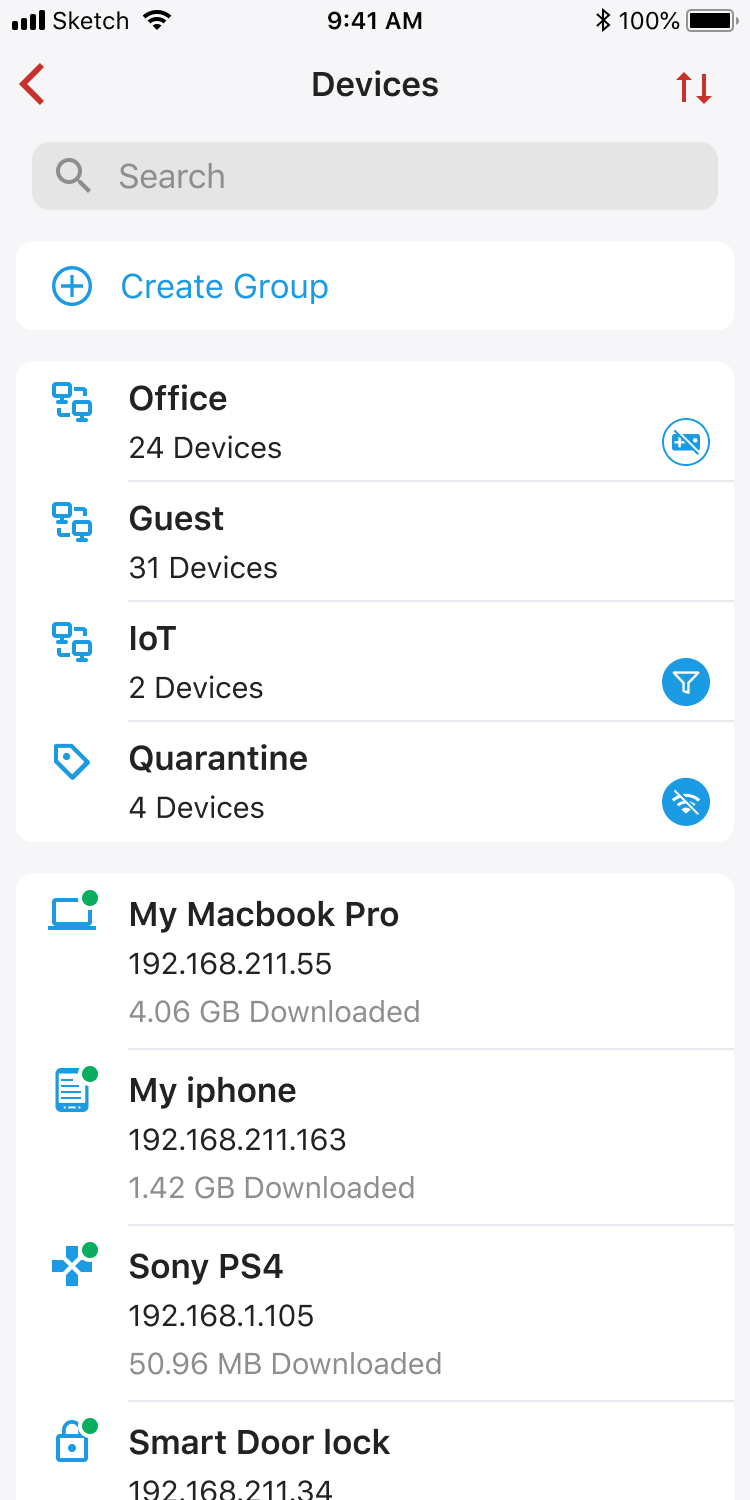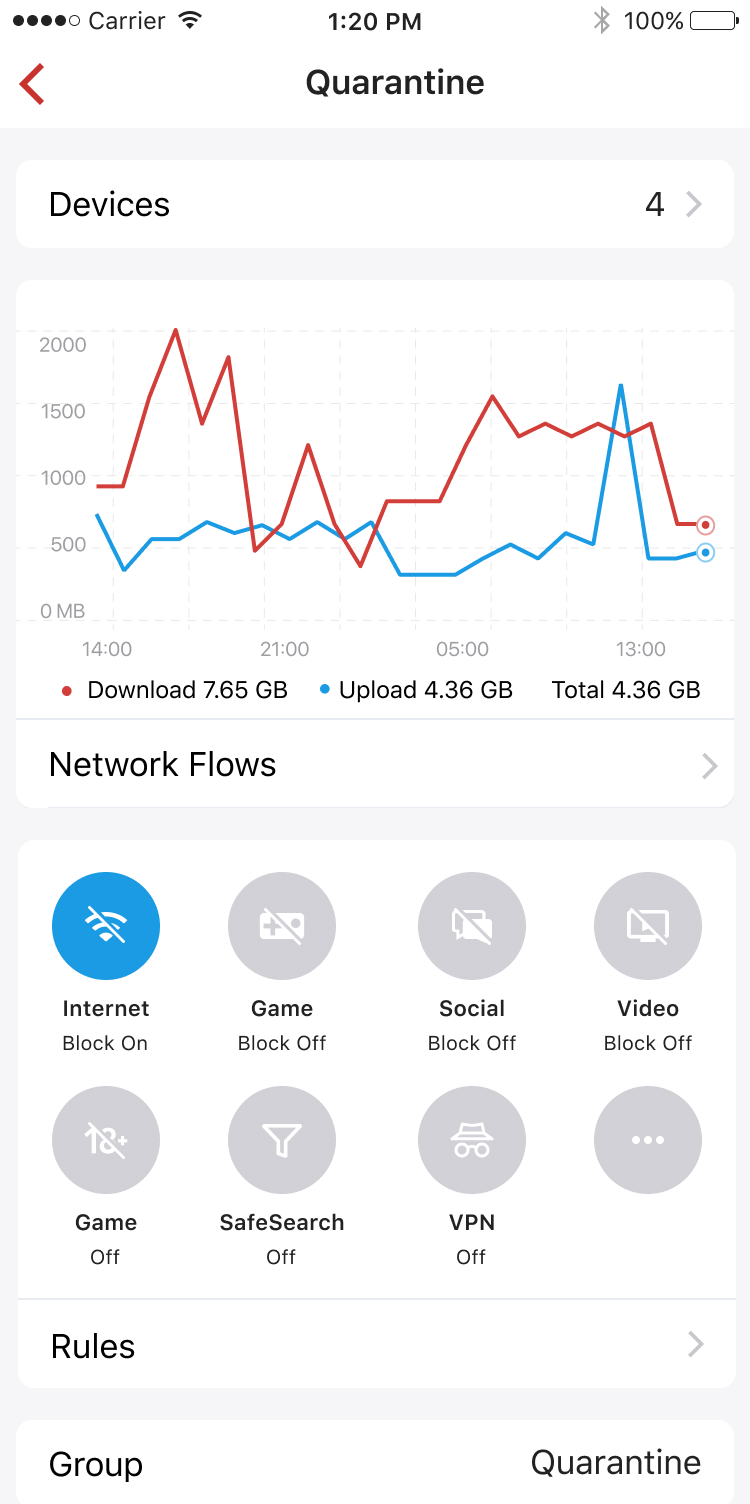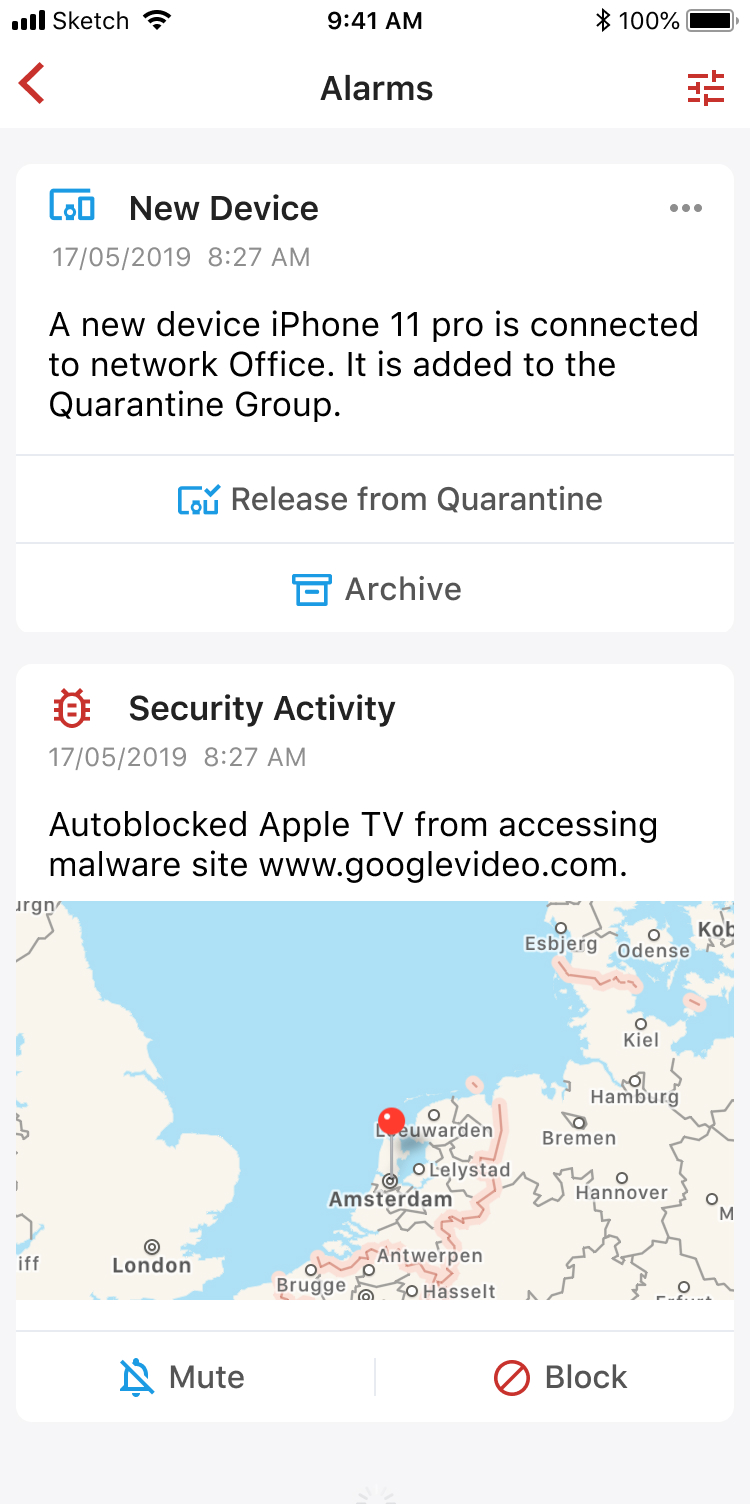 4. Customized Scripting and Docker (Gold, Blue+)
Custom hooks to safely execute user programs and scripts when Firewalla is rebooted. The scripts must be created under:
/home/pi/.firewalla/config/post_main.d
More details on this feature https://help.firewalla.com/hc/en-us/articles/360054056754
Please see this https://help.firewalla.com/hc/en-us/articles/360051625034 for a pi-hole docker example.
Improvements:
1. Support changing the port and protocol used for Firewalla VPN Server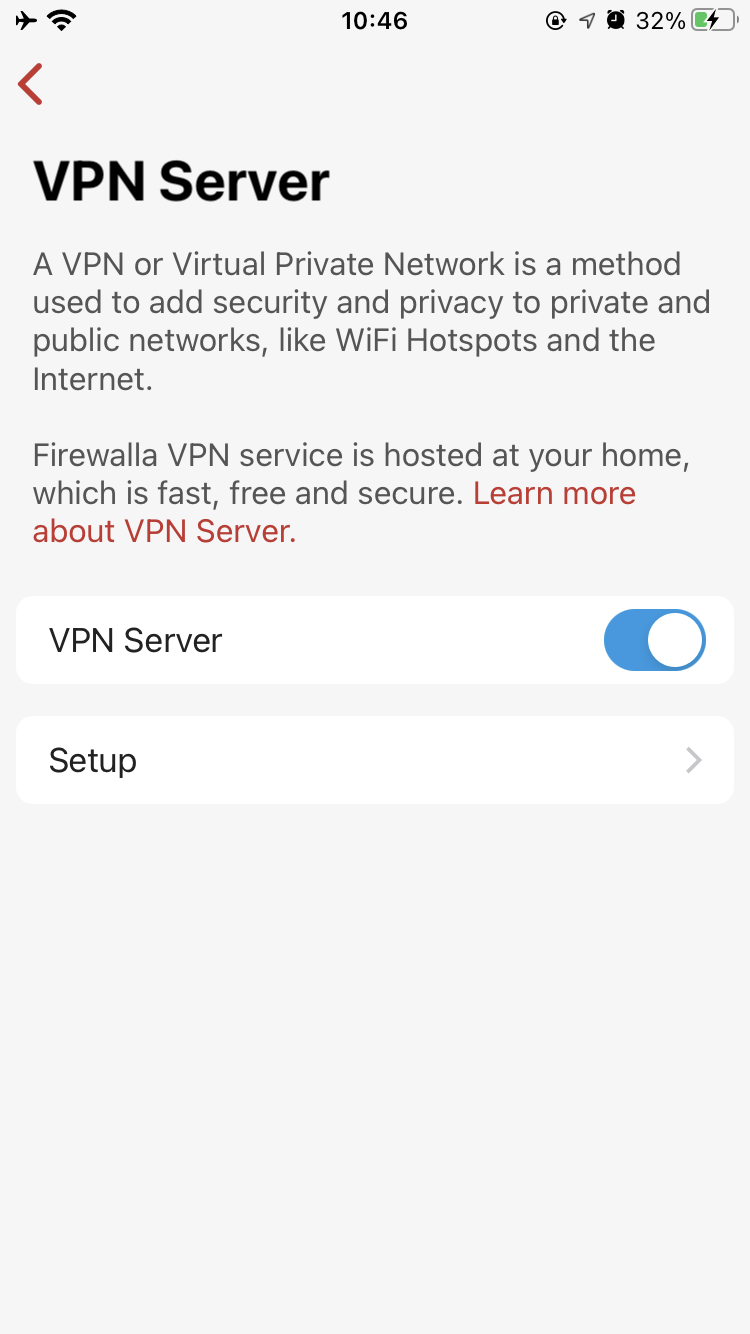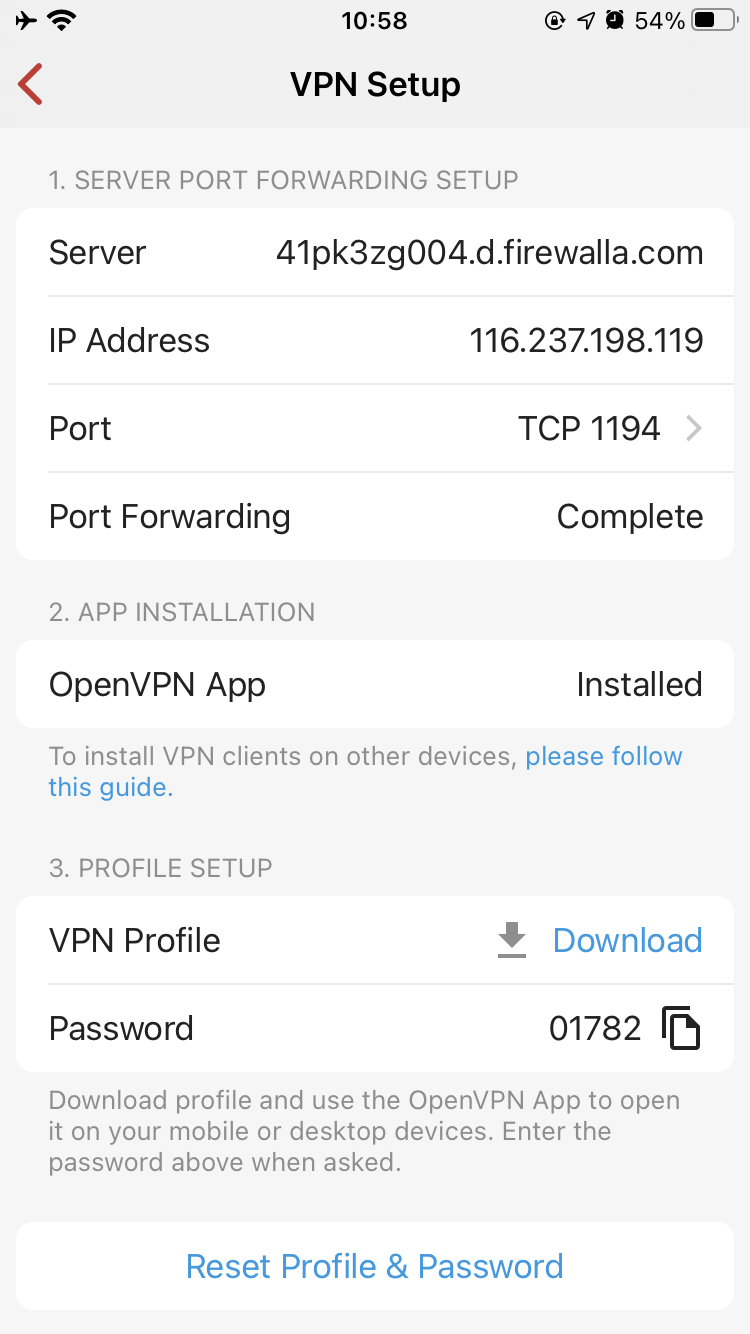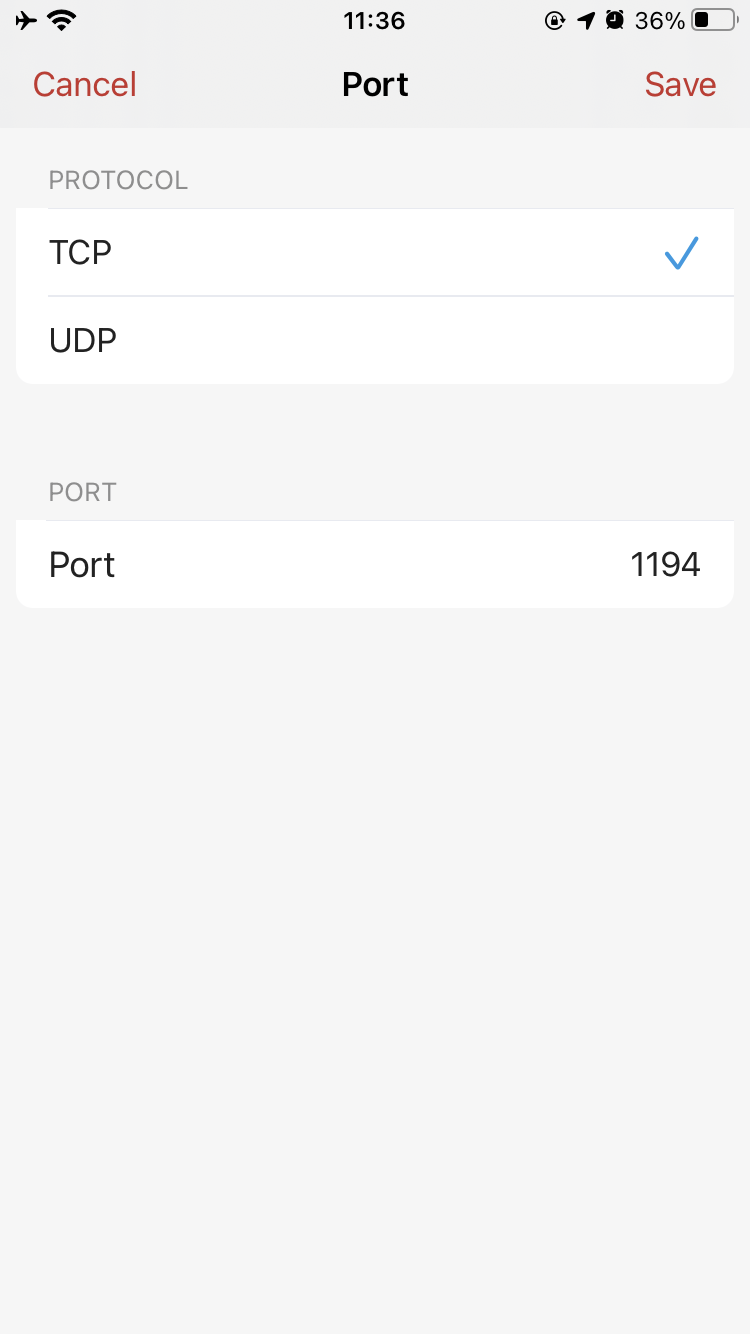 2. Support creating networks with a template (Gold)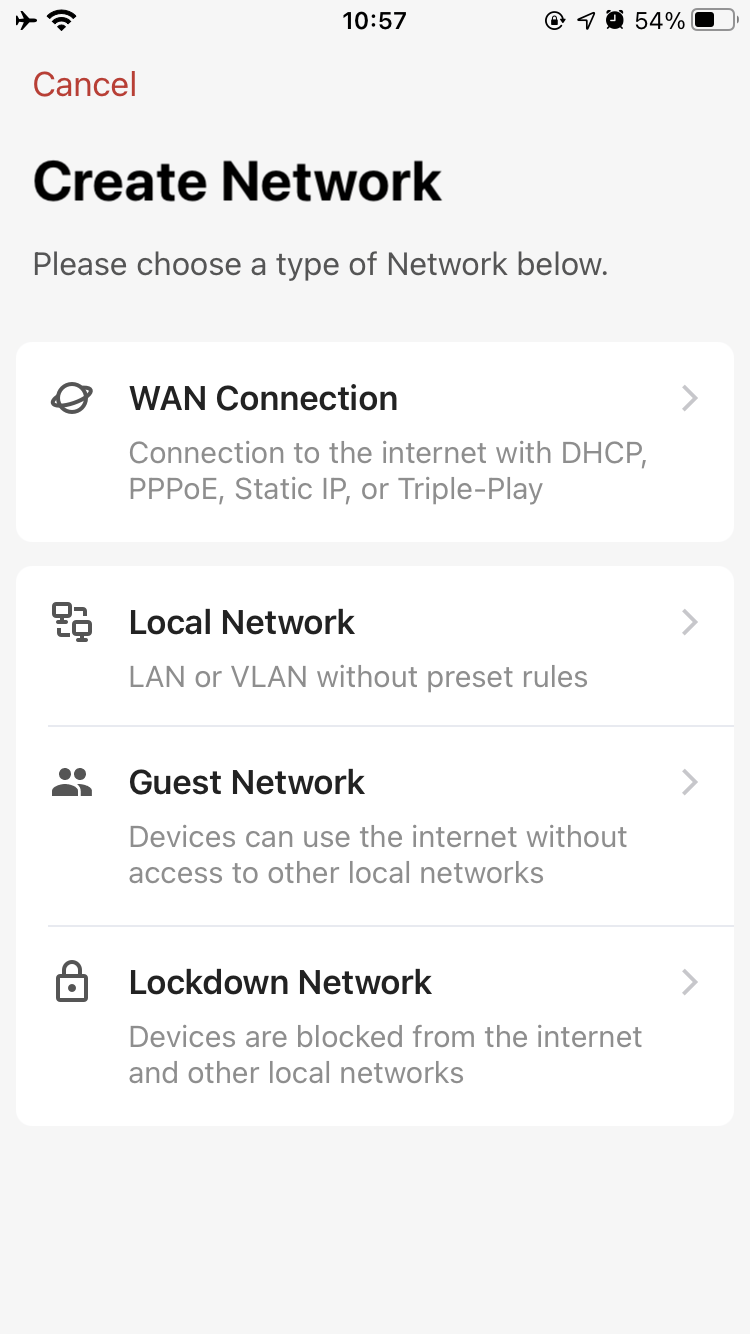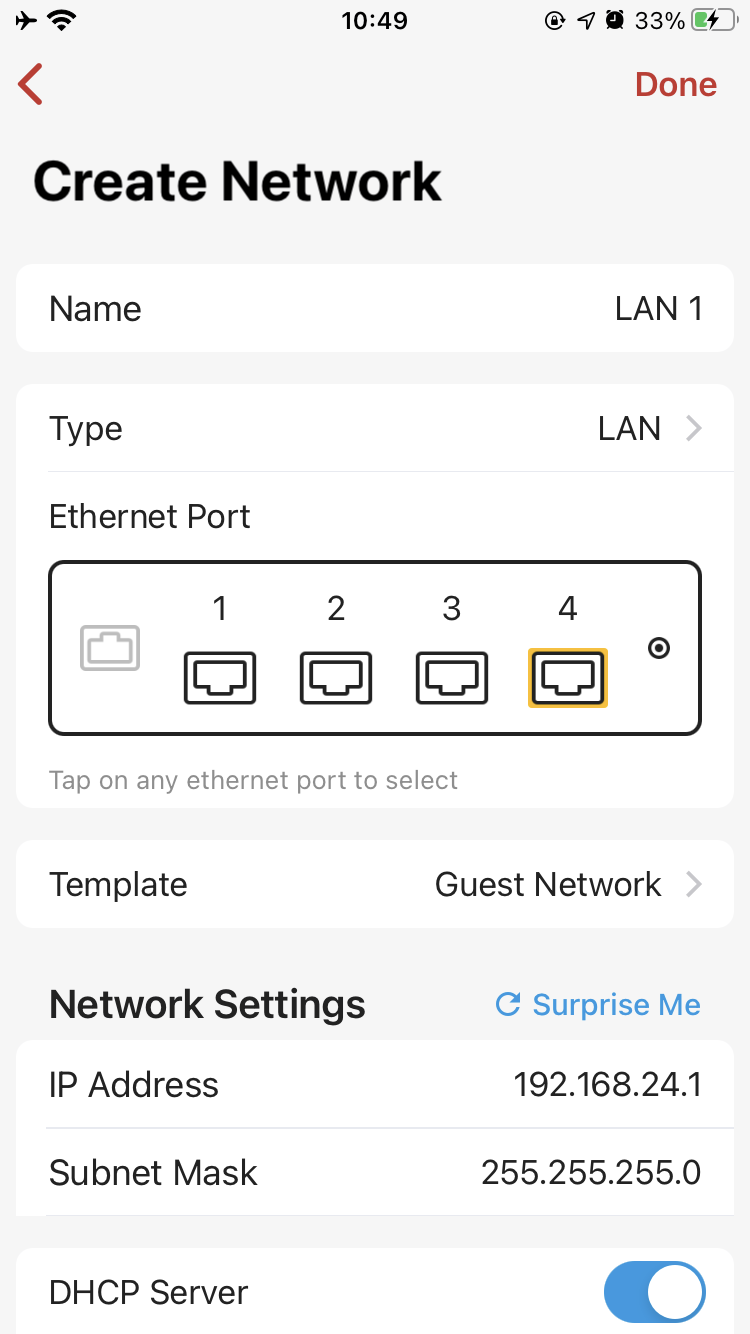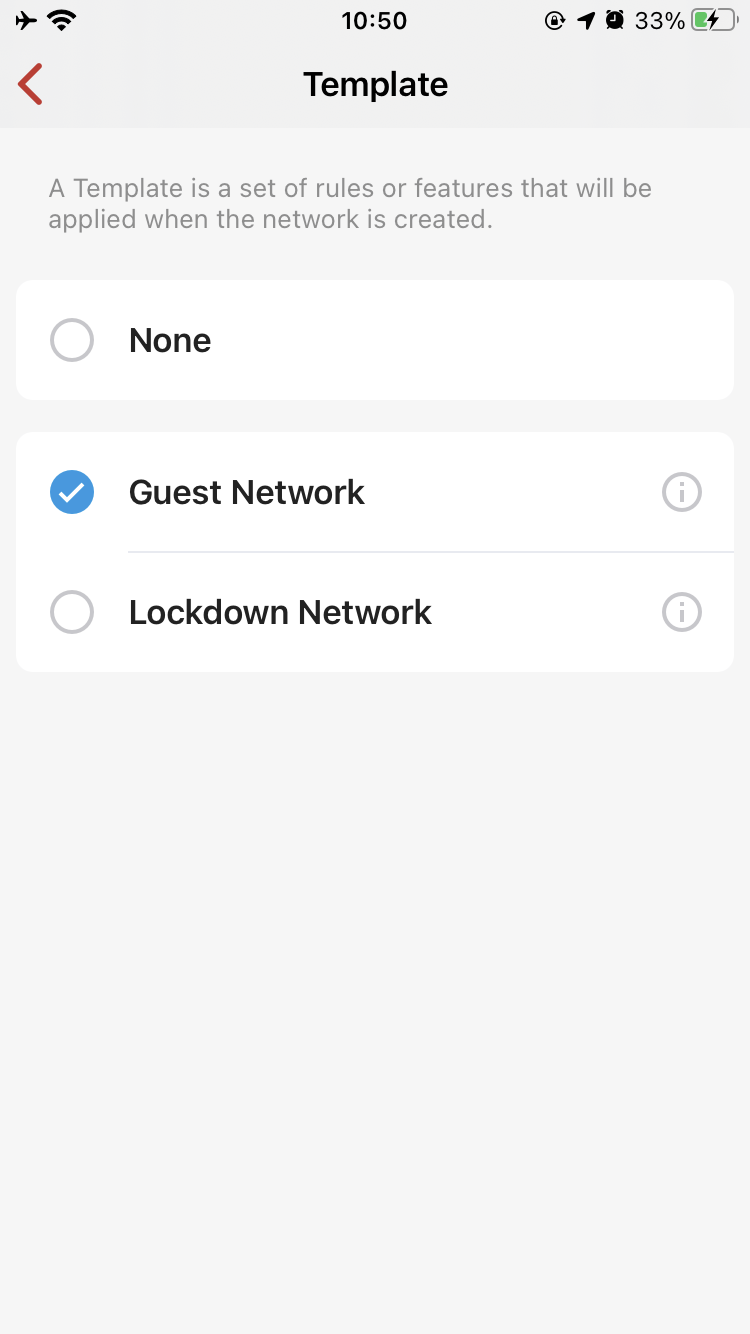 Improvements and bug fixes:
Known Issues:
Issue: If you are using a Multi-WAN load balancing mode, a very small number of sites that check for a single source IP address may fail.
How to Fix: Policy Based Routing (1.972 release)


Issue: If you turned off UPNP under Port Forwarding settings, the existing ports opened by UPnP will not disappear in the open port list immediately.
How to Fix: The Ports are in fact closed when you turn off UPnP. The issue of not refreshing immediately is fixed in the 1.972 release.
Issue: IPv6 DHCP may not work.
How to Fix: This bug is fixed and will be released to beta soon


Issue: UPnP may not work on certain local networks if the subnet mask length is not 24.
How to Fix: This bug is fixed in the 1.972 release