How do I block an application?
Firewalla makes it easy to block or limit access to popular apps with our Application Blocking feature. Here is a quick example of how to block TikTok from an iPhone.
Tap Rules from your box's main page. Then, tap Add Rule.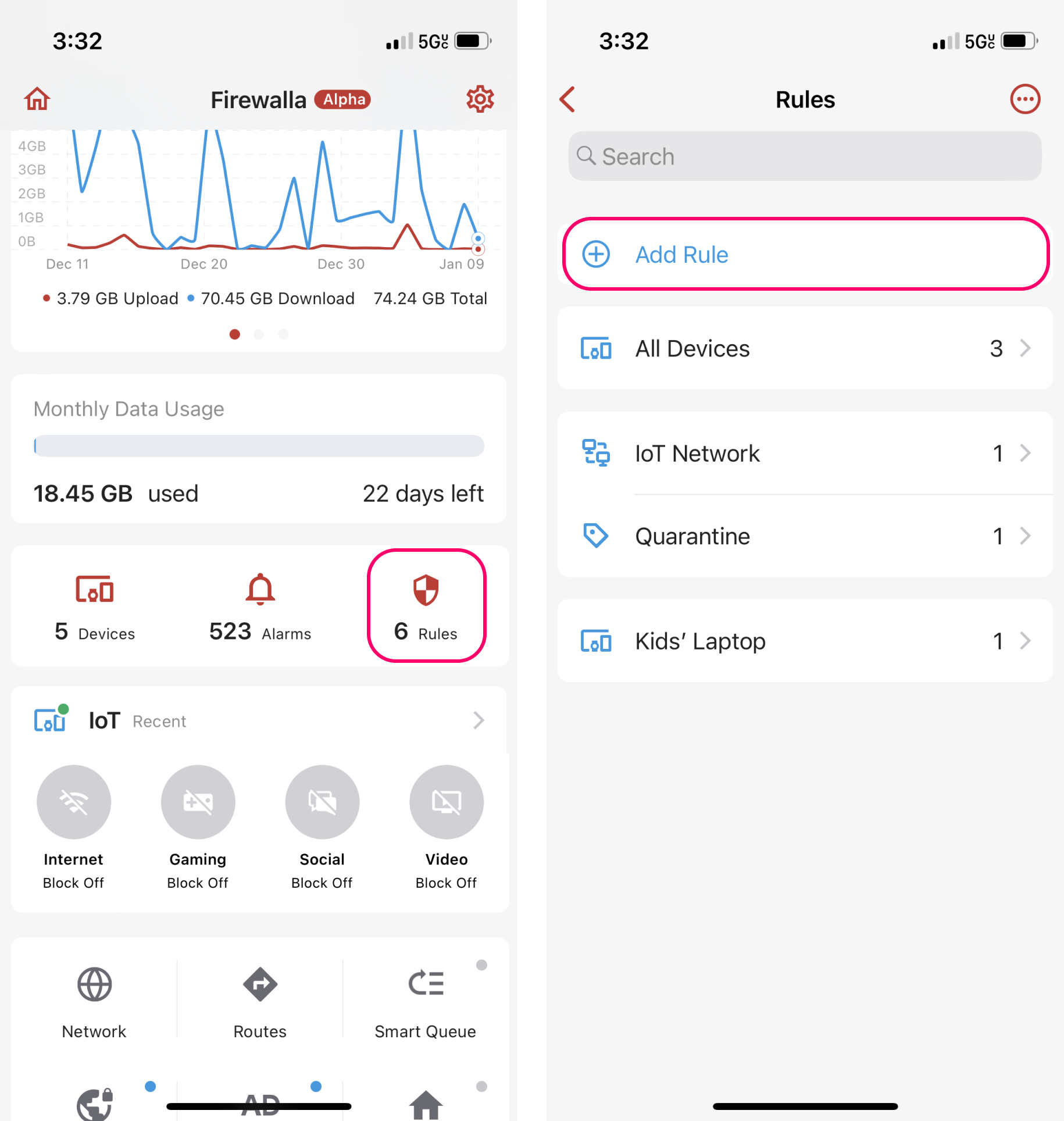 Set the rule action to Block, then set the Target to App -> TikTok. You'll also see other popular apps in the App list, such as Discord, Facebook, and YouTube. We will expand this list in the future.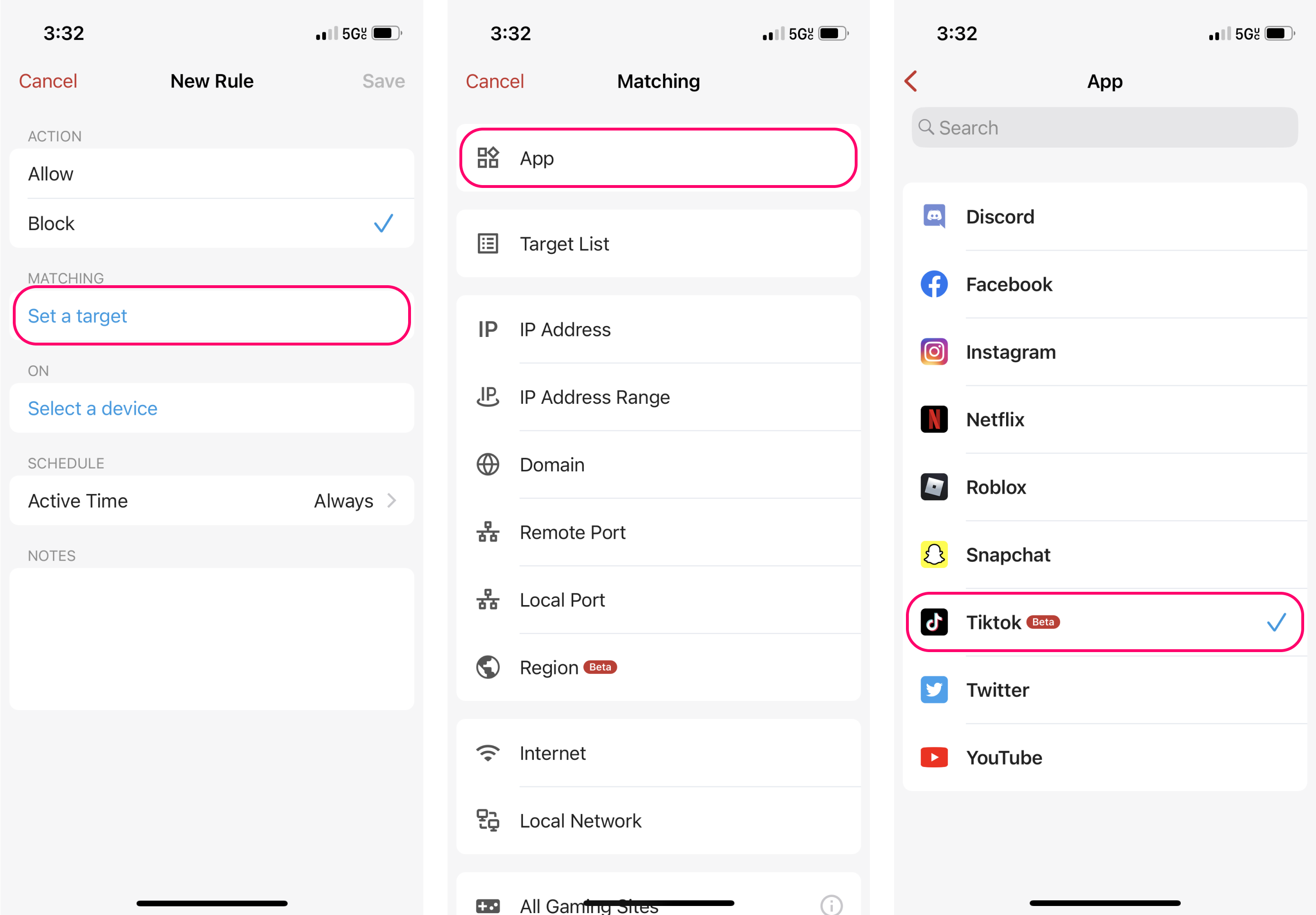 Then, set the device to your iPhone. You may also set a schedule for the rule. Once the rule has been saved, you will see it in the list of rules applied to your iPhone.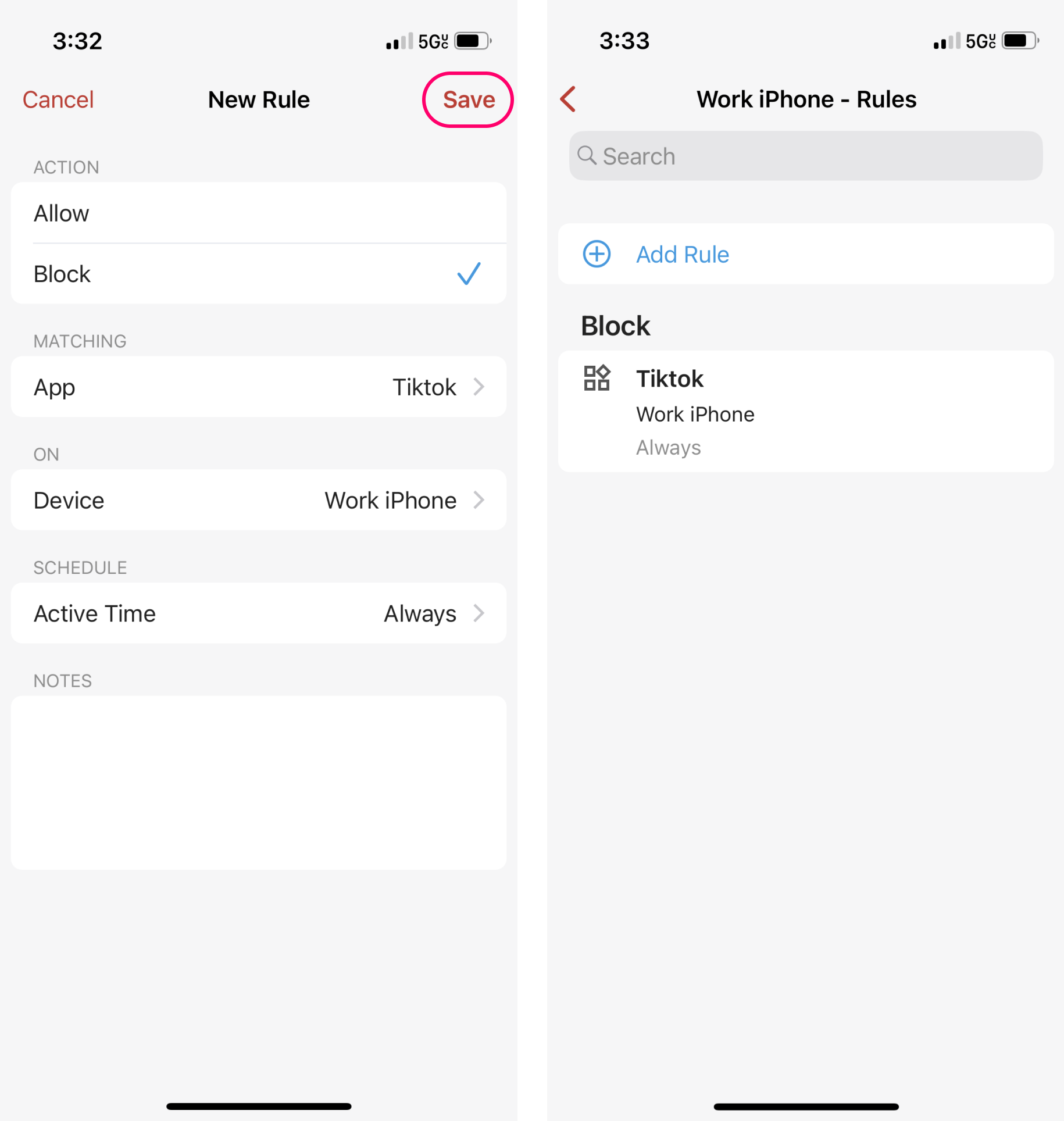 How do I block an application if it's not on the App list?
You can also block applications by finding their flows and blocking them directly.
Launch the app you'd like to block and use it for about 5 minutes or so. This will generate flows in the Firewalla app. For this example, I'll use WhatsApp.
Open the Firewalla App and navigate to your device's page.
Tap on your device's Network Flows. You should see several flows generated by using the app.
Tap on one of these flows and tap the Block button at the bottom. Check the domain and device and tap Block to confirm.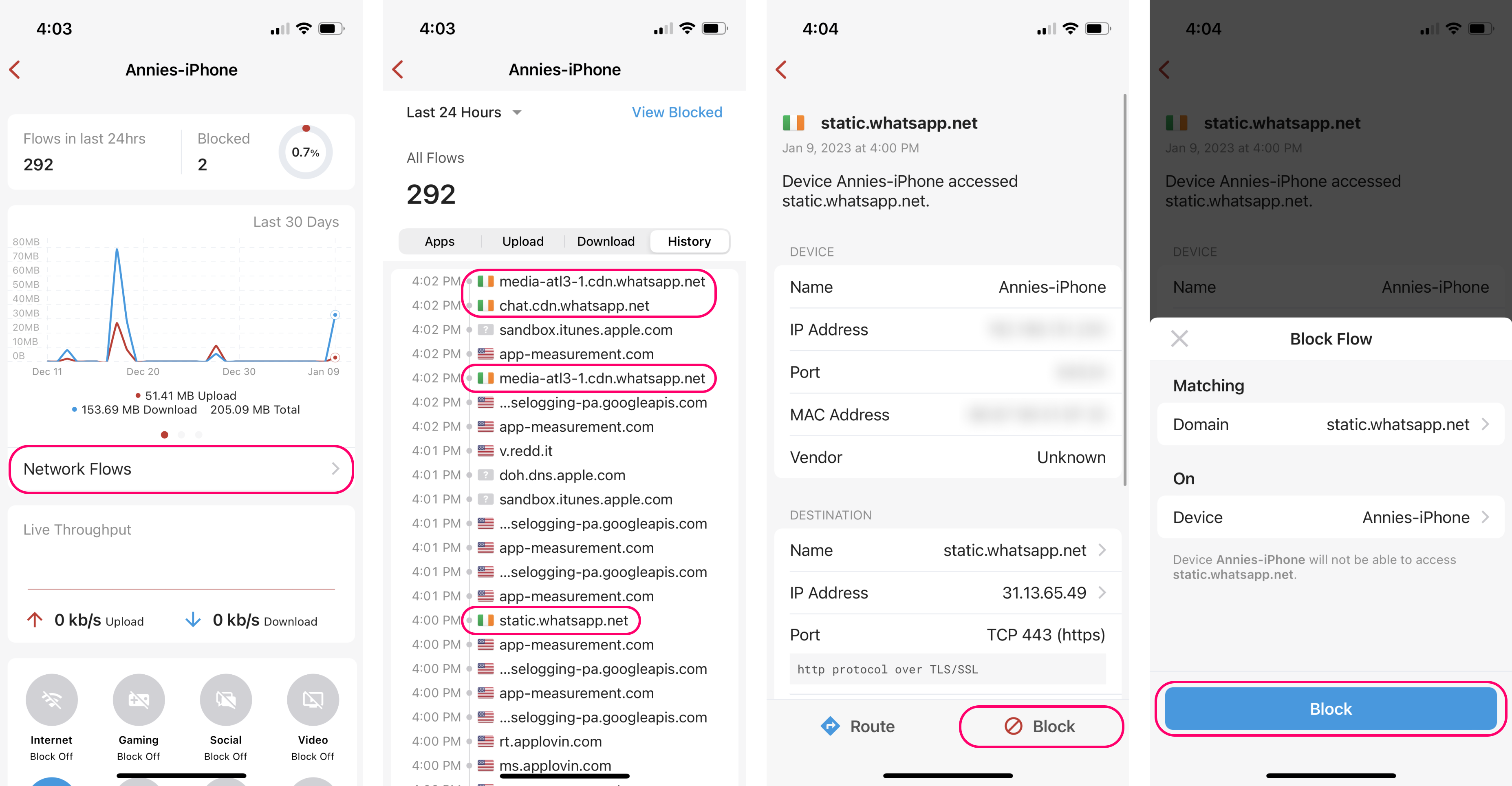 Once you confirm the block, you should see it appear in your Rules list. At this point, the app should be blocked– if you want to use the app again, simply pause or delete the rule. The methodology here applies to other applications as well.
What if something goes wrong after the block?
You can tap on the (...) button under rules to launch diagnostics functions. Here you will find, for example, blocking TikTok also blocks slickdeals.net
If you see problems like this happening, you will need to change the block to "Domain Block".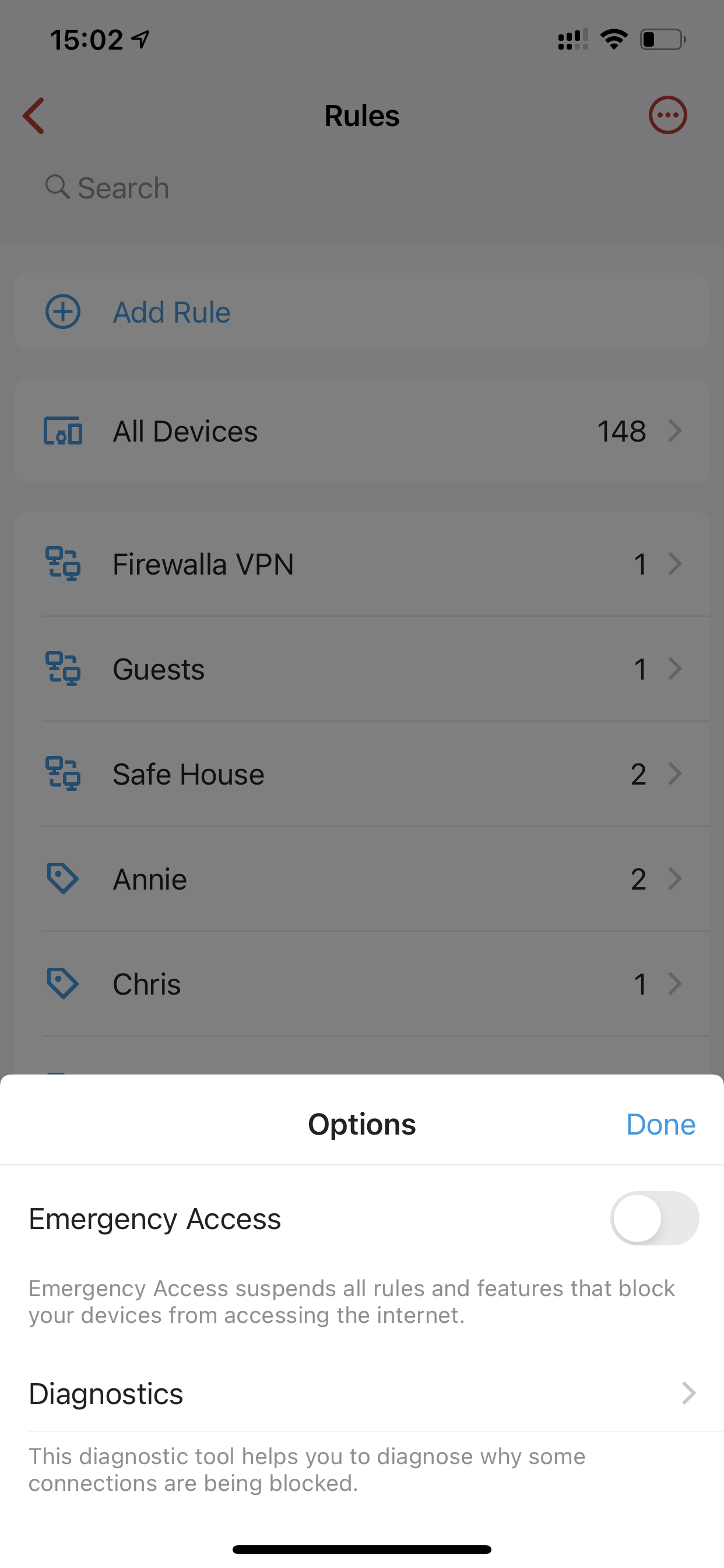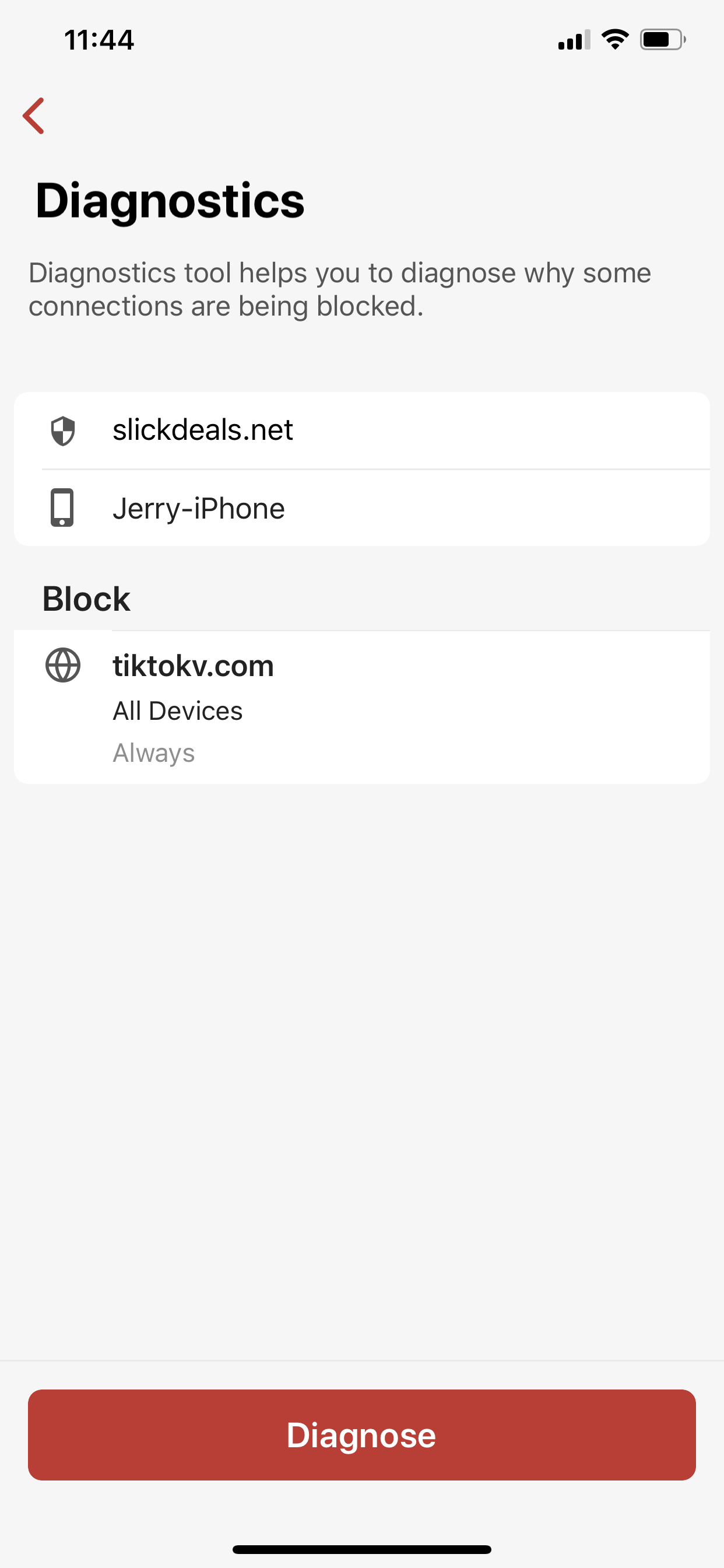 (Disclaimer: The citing of specific sites/apps in this example does not reflect Firewalla's position either for or against those sites/apps.)