How does category blocking rule work?
When creating a rule, you can choose from a set of system-managed target categories, such as All Gaming Sites, All Social Sites, All Video Sites, and more.
Each category contains a list of domains or IP addresses associated with a specific type of activity. Firewalla automatically populates the list in each category by learning from the traffic in your network, but you can also view and edit the list manually.
However, you might find that you want to block a category but make an exception for a certain site – for example, block all social media sites but allow access to Pinterest.
Allowing access to a site blocked by category
There are two ways to make exceptions for certain sites.
Remove the site from the category list
Go to the rule detail page
Tap on the rule target
Find the category (e.g. All Video Sites), then tap the "i" icon on the right side
Tap on the site you want to access and remove it from the list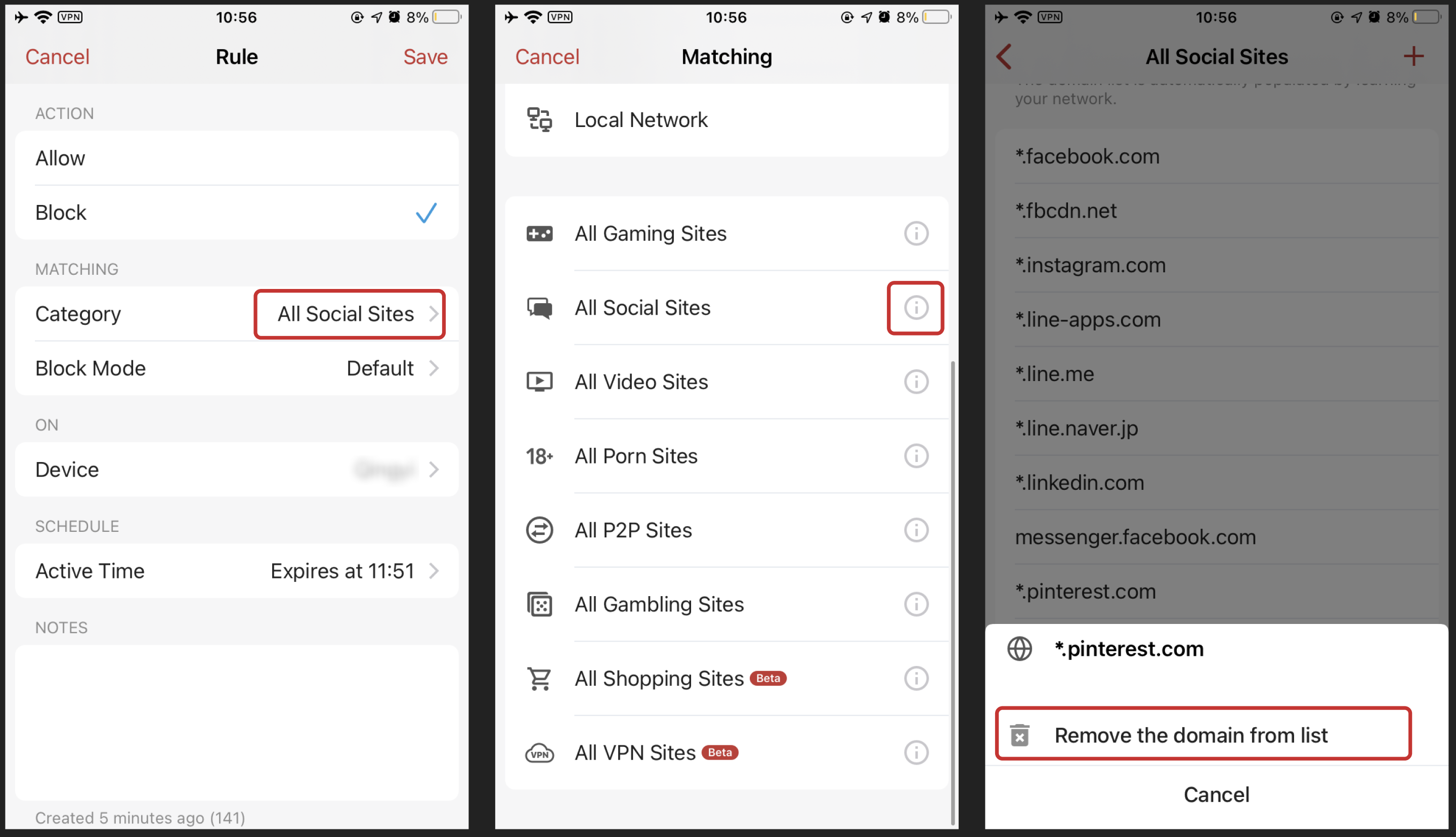 Create an Allow rule for the site
Allow rules will always take precedence over Block rules.
Go to Rules
Tap Add Rule
Set the action to "Allow"
Specify which domain you'd like to access on which device.
Save the rule