Device Group allows you to manage a set of devices together with the same rules and features.
When a device is added to a group, all of its existing rules will be removed, and the device will follow the rules defined for the group.
Known Issue: Only devices in the local network can be added to device group. Devices connected from VPN (e.g. OpenVPN, WireGuard) can not be added to device group.
How to create a device group?
You can create a device group from the Devices screen (tap on the Devices button on the main screen), as shown below: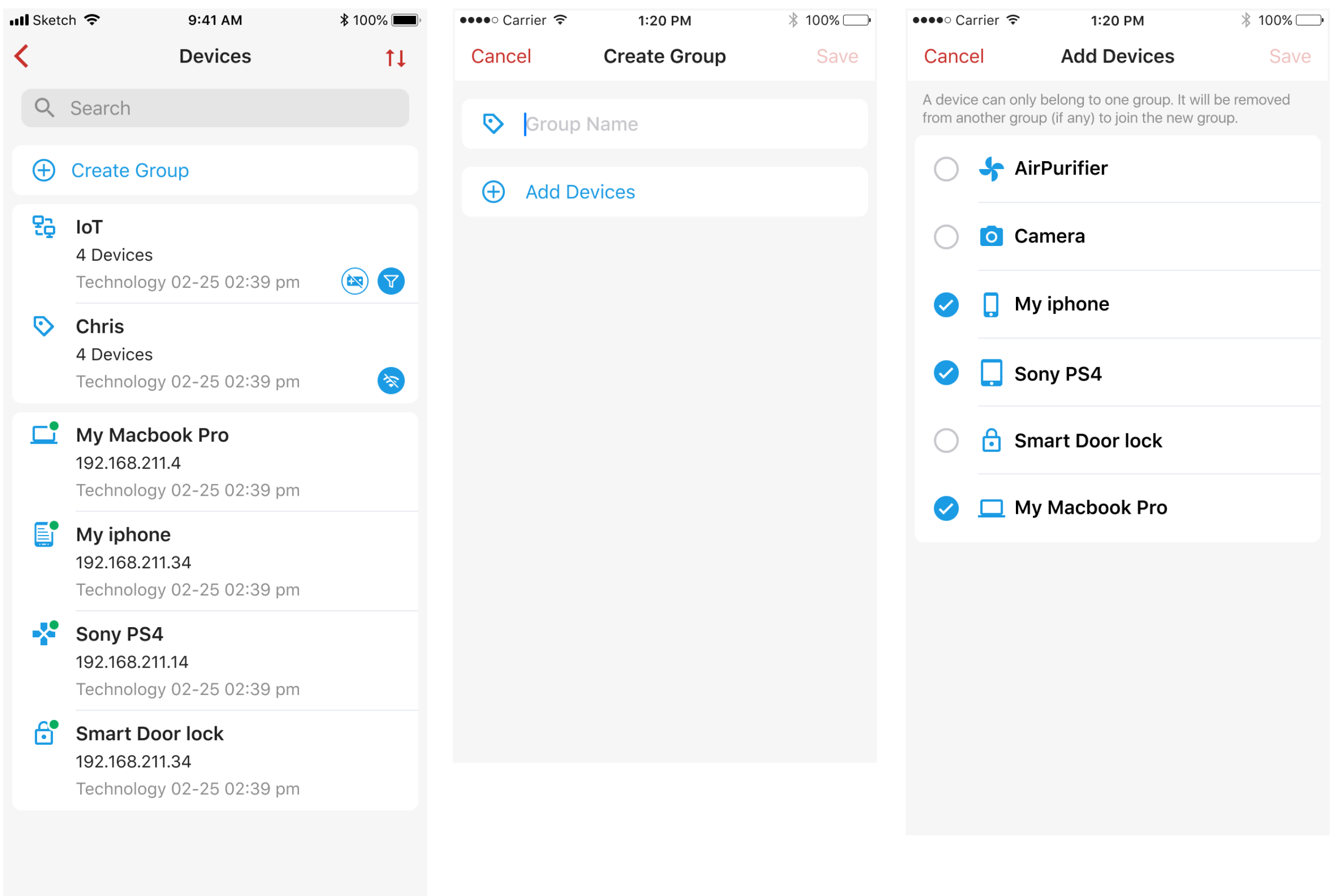 Once a device group is created, it will be listed under Devices. You will be able to manage the device group similar to managing a device, including adding rules, viewing network history, etc.
A device can only belong to one device group.
How to manage a device group?
When you tap on a device group from the device list, you'll see the Device Group detail screen. This screen is similar to the device detail screen, with the following sections:
Devices shows the number of devices in the group. You can view/add/remove devices from the group.
Network Flows shows aggregated traffic statistics from all devices in this group, and detailed activity history in the last 24 hours.
Control Panel shows the shortcut buttons for turning features on/off, or enabling/disabling commonly used blocking rules with one tap.
Rules list all rules applied to this group. You can create/edit/remove the rules.

How to apply features to a device group?
You can apply features to devices groups the same way as to individual devices. Go to Settings > Features, select a feature, and slide the switch to turn on. Then under Apply To, select the device group.