DNS Booster is Firewalla's DNS Cache.
A DNS cache (sometimes called a DNS resolver cache) is a temporary database maintained in memory that contains records of all the recent visits and attempted visits to websites and other internet domains. After an initial visit to any website, DNS lookup results will be returned from memory to speed up connections.
This feature has always been there to intercept and accelerate DNS requests for all devices in the home network. As of 1.965, we decided to break the DNS cache function to be applied per device (rather than applied to all devices), which is why you now see the DNS Booster function.
To customize which devices have DNS Booster applied, navigate to your box's settings. Tap Advanced and then tap Configurations.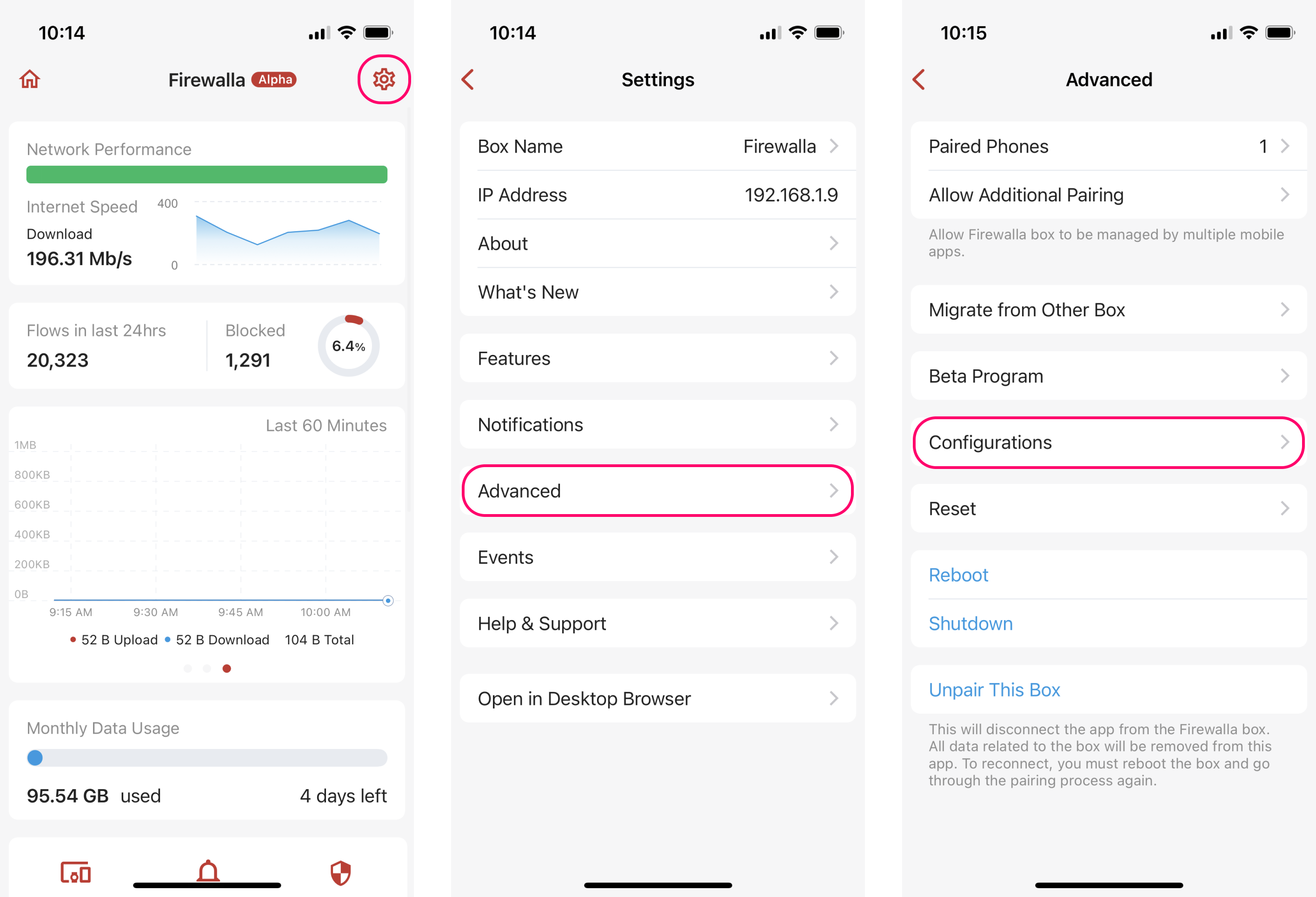 You should now see the DNS Booster option. It is applied to all devices by default. Tap into it to remove devices from the list.