What is VPN Client? 
VPN Client enables you to run an OpenVPN client on Firewalla, and selectively send your home device traffic to that VPN tunnel.  You can do something like sending all Apple TV traffic to a third party VPN server, and you can use two Firewalla Box to do a client -> server site to site VPN.
There are some restrictions for now:
1. Support DHCP Mode. 
2. Support openvpn protocol only.
3. The profile name is not editable. 
4. iOS only (Android coming shortly after).
5. Only cert+password authentication is supported, username+password authentication will come later.
How to use VPN Client? 
If your Firewalla Box is working in DHCP Mode, you should find VPN Client Feature enabled by default. 
To connect to VPN Server:
Step 1: Configure VPN profile. Tap on VPN Client button, find "Profile" -> "+" in the upper right corner to add VPN Profile. You can either create a new profile by copy and paste the configuration into the text field. Or import profile directly from another Firewalla Box (in this way, the other Box will be used as the VPN Server)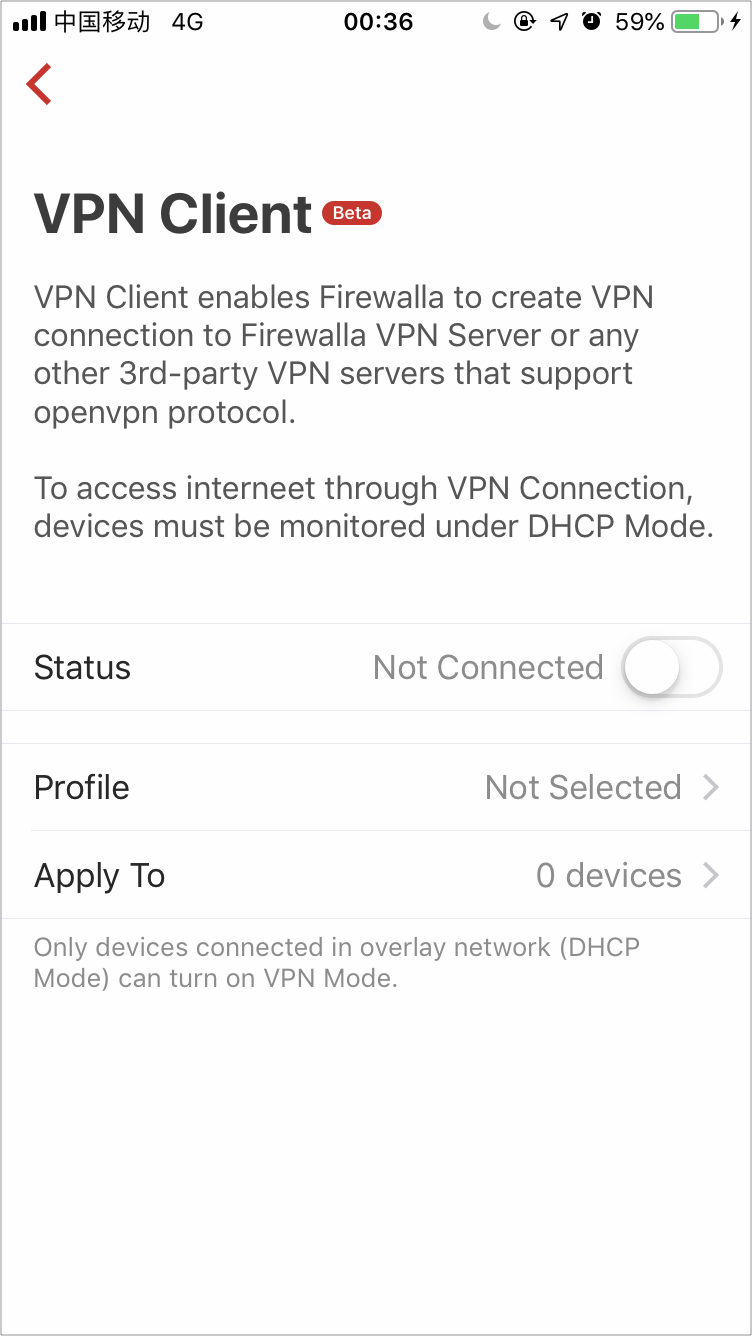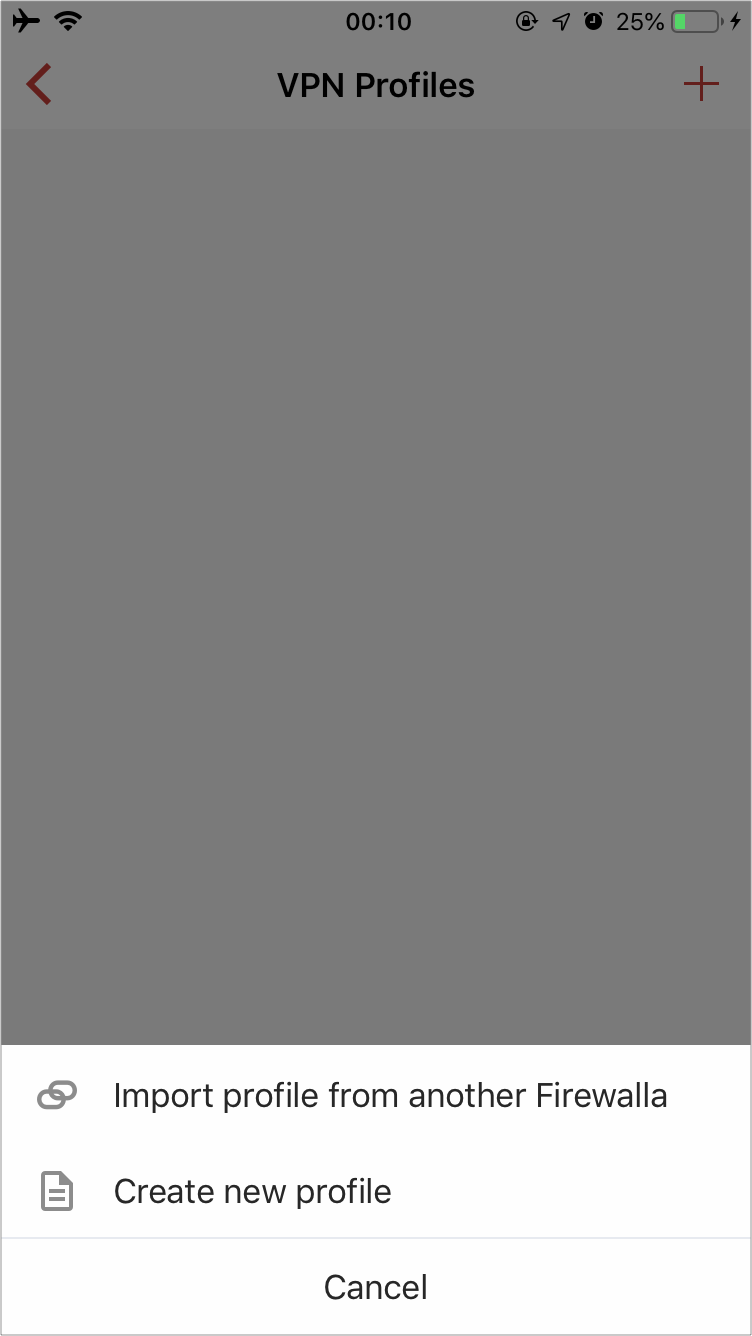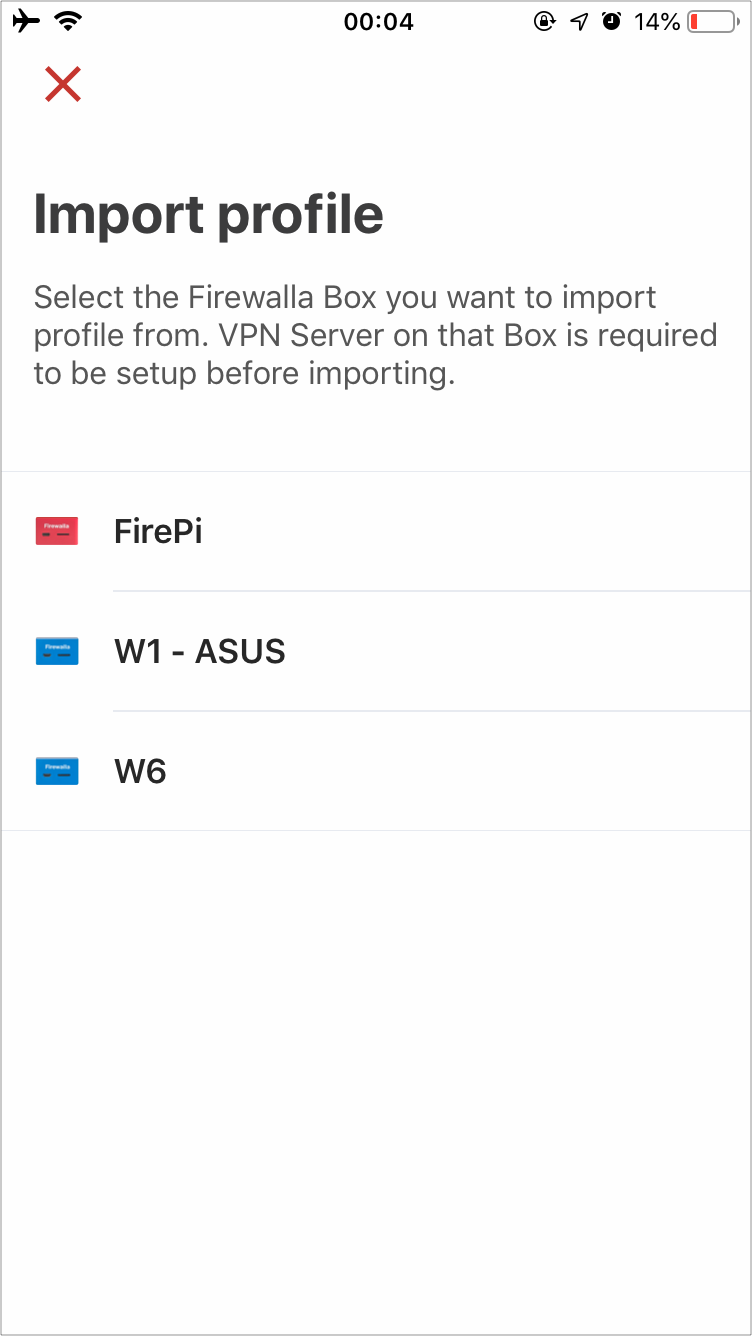 Step 2: Specify devices. Tap on "Apply to", select the devices you want to connect to VPN, then "Save" your setting. (To access internet through VPN Connection, devices must be monitored under DHCP Mode.)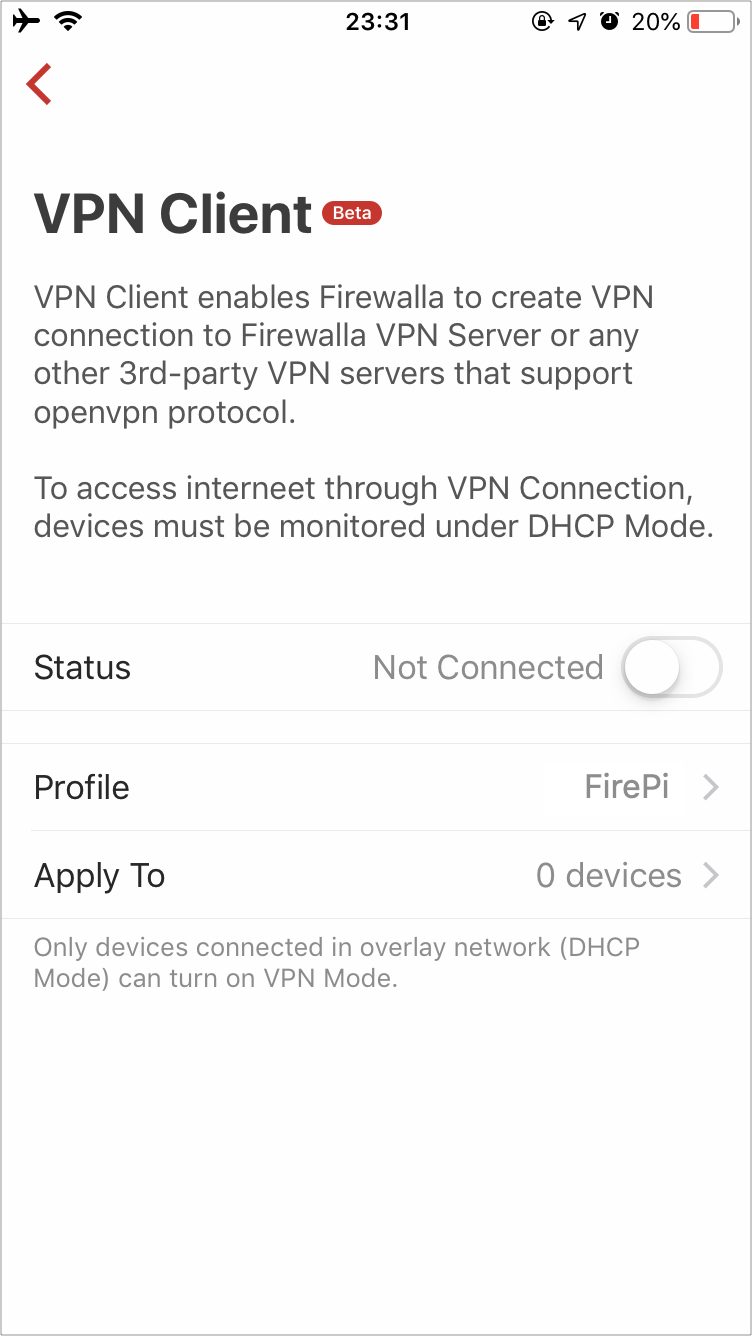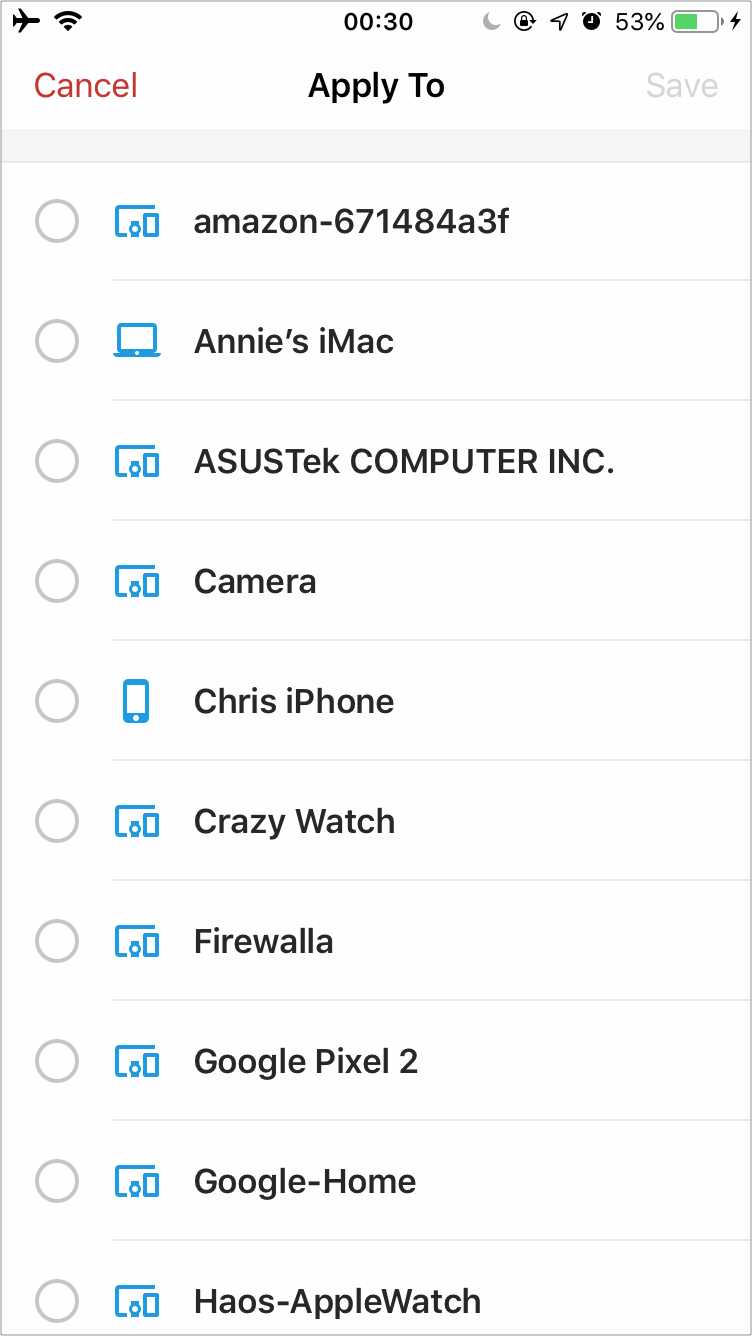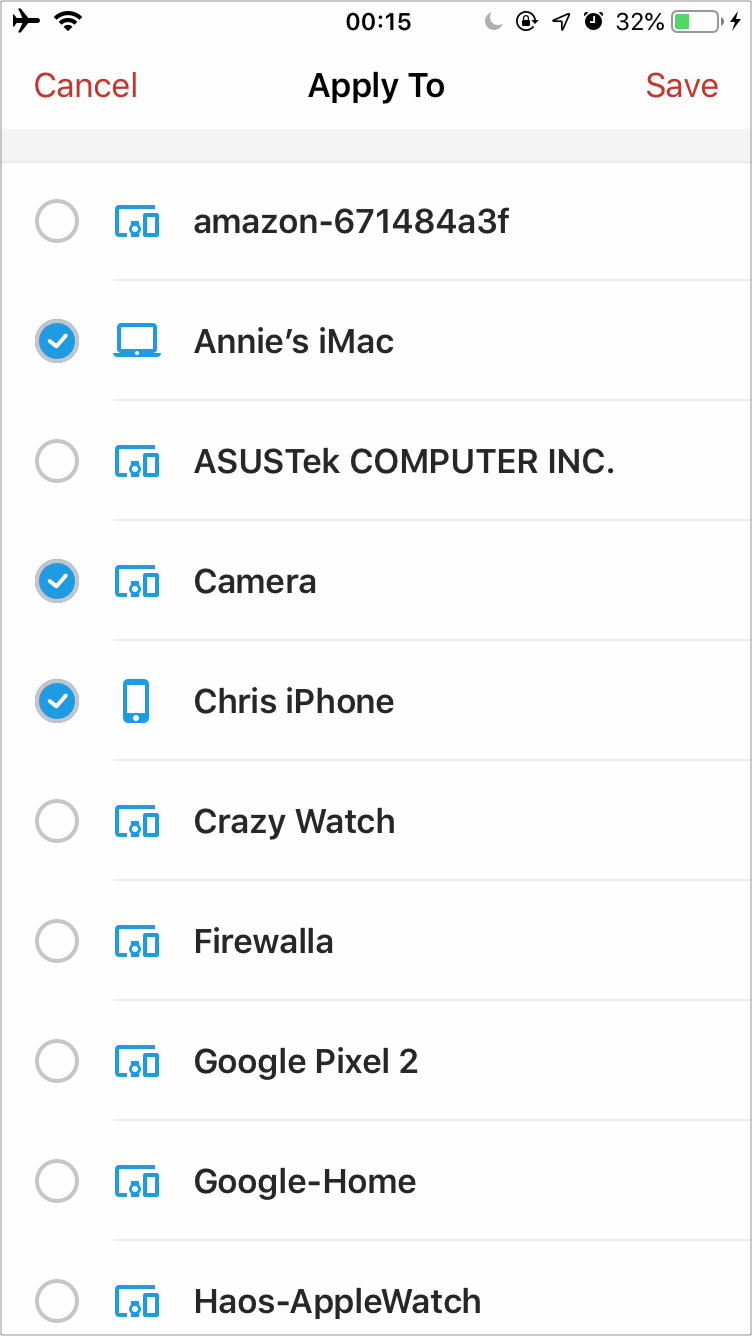 Step 3: Connect. Switch on the "Status" button, you'll see the status of VPN becomes "Connected".
You can also tap to VPN Mode button on device detail page, to turn VPN Mode on/off for any specific device.