When using simple mode on Firewalla Red, Blue, and Blue Plus, the primary network is managed by your router and the overlay network is managed by Firewalla. The overlay network is generated by Firewalla randomly, and it is not recommended for the overlay network to use the same subnet as the primary network.
If using the same subnet, under some circumstances, Firewalla may be confused on how to route network packets, which cause unstable connections, especially for long connections. For example: if you try to download a large file, or ssh into other devices, the connection may break accidentally.
How to change the overlay network?
Go to Firewalla main screen,
Tap the gear icon on the top right corner,
Tap Advanced -> Network Settings,
Tap Edit on the overlay network,
Change the IP address.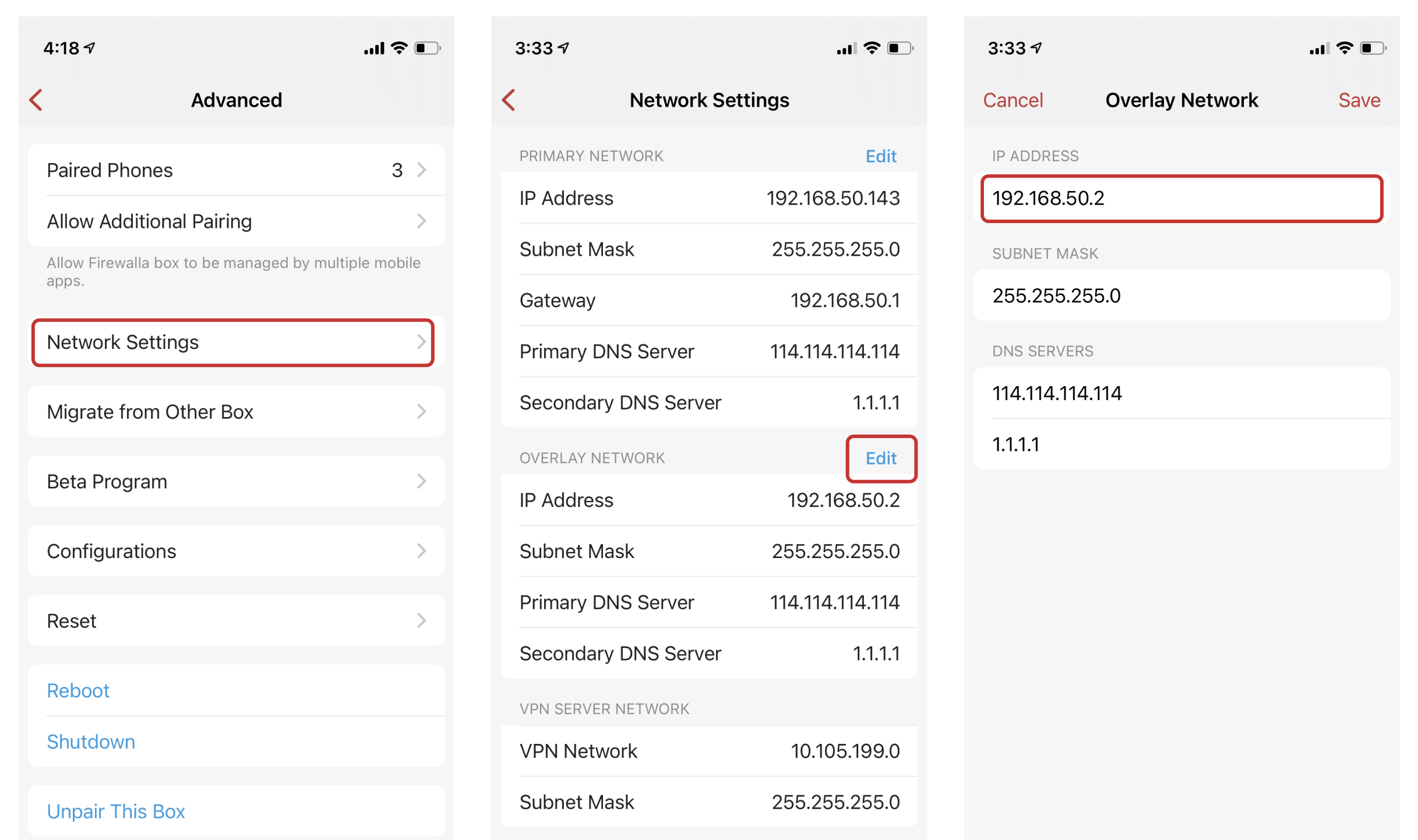 Another workaround
If you do want to use the same subnet for primary and overlay network, as a workaround, you can manually change the gateway of your devices to Firewalla Box. It requires you to manually change the IP configuration on all of your devices.
Let's take iOS as an example here, when connecting to the Firewalla managed network,
Tap the "i" icon next to the WLAN name,
scroll down to locate IPV4 address -> Configure IP
Change from Automatic to Manual
Fill in the IP address and subnet mask, which can be the same as before
Fill in Router's IP address to be Firewalla's IP Address, which can be found in Network Settings in Firewalla App. In this example, the IP address is 192.168.50.2